'I don't think he liked it' — king krule on writing for frank ocean
So, no collaboration on the way then?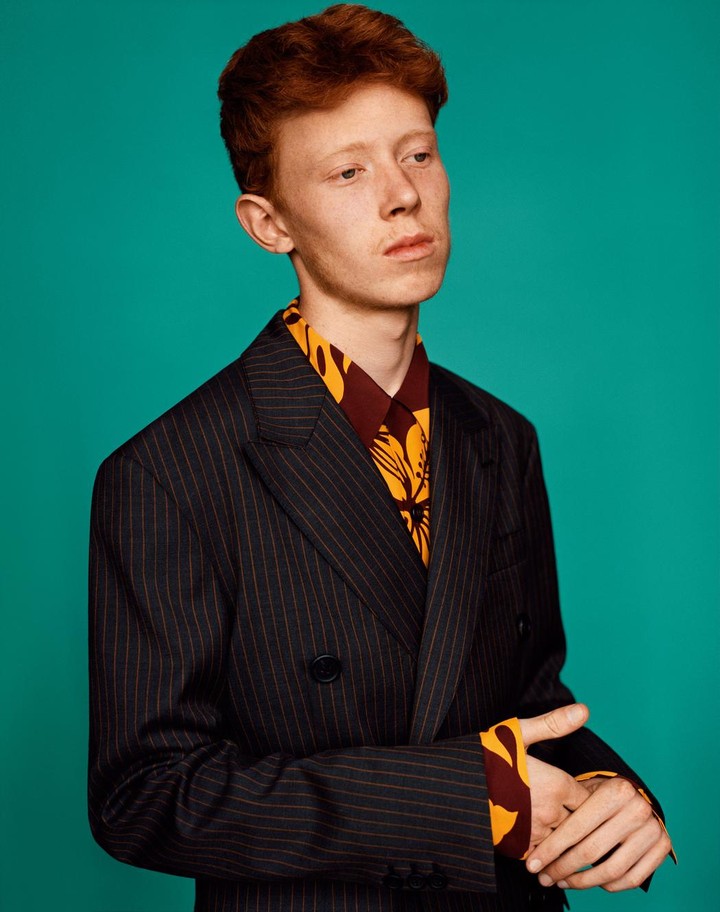 Fotografía Alasdair McLellan
This article was originally published by i-D Australia.
Archy Marshall, AKA King Krule, AKA Edgar the Beatmaker, AKA The Return of Pimp Shrip, has opened up about a not-so-successful writing session with Frank Ocean. In an interview with Pitchfork, the man of many aliases revealed that he met with Frank in 2013 after the Blonde artist floated the idea of a collaboration on BBC Radio 1.
"Frank was at my house, yeah," Marshall told Pitchfork. "His work rate's crazy; he creates album after album. I don't know what goes through his head. He's a different kind of cat. He came down and he wanted me to do something for his record, but I don't think he liked it."
TBT: Our 2013 Interview With Then-19-Year-Old King Krule
As unfortunate as that may be, Archy did balance things out with some more positive news: sharing the story behind his low-key Earl Sweatshirt collaboration. Earl slyly premiered "Death Whistles" on his RBMA radio show in 2013, and attentive fans were quick to point out that producer Edgar the Beatmaker was, in fact, Archy Marshall.
"[Earl] lived in my house [in London] for four weeks," Marshall told Pitchfork of the song. "It was probably like 5 in the morning [when we recorded "Death Whistles"]. And we made this beat, [which] basically came out of the fact that he was like, 'This beat's trash.' And he slowed it down, super. And he was like, 'This is some good shit.' [laughs] I was like, 'Aight.'"
Archy's currently gearing up to release new material. Last week he teased fans with a mysterious poster delivered right to their mailboxes, hinting at a new album.