watch alma har'el and alia shawkat discuss colour eruptions and alien abductions
Females in film for the win.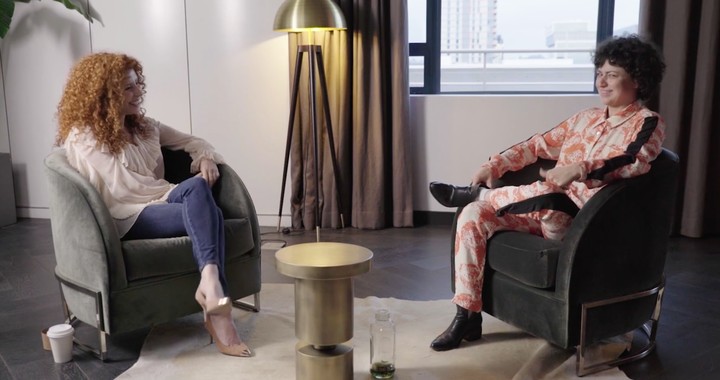 Women Under the Influence is an initiative headed up by British-born, LA-based video director Tabitha Denholm, which celebrates the achievements of female filmmakers past and present. As Tabitha points out, "In a society where the majority of the population (women) continually have their stories told from a different perspective (men), it leads to a distorted perspective of the world. Plus there are so many rad films and stories from kick-ass women directors who have had to go the extra mile to get their voices heard."
Tabitha's working to fix this by connecting females in film for a good ol' chat about their work, and then -- fittingly -- making a film about it. Past dream teams include Natasha Lyonne shooting the breeze with Chloe Sevigny. Now, she's gone and made one especially for us lucky folk at i-D featuring Filmmaker Alma Har'el and Superstar Alia Shawkat .
Alma's films are a surreal technicolour dreamscape. From getting her start via an alien abduction (you'll have to watch to find out), to soulful documentary Love True, to her recent collaboration with The Fifth Sense -- i-D's initiative with Chanel, to working with Sigur Ros, Alma's films are inspired and inspiring. She's also started her own initiative to support female filmmakers -- Free the Bid -- which encourages ad agencies to put forward a female director for every job, where historically agencies usually just chuck a bunch of dudes in the mix and call it a male dominated day.
Arrested Development's Alia Shawkat is just as much an activist as an actress -- one look at her Twitter feed and it's clear that she's just as schooled on the political climate as she is the comedic one.
Together, the pair prove that females and film are a formidable combination. See for yourself.