Supreme x Nike x NBA spring/summer 18
supreme just dropped a collaboration with nike and the nba
Slam dunk.
Supreme x Nike x NBA spring/summer 18
We've witnessed the resurgence of sports brands like Kappa and Umbro, and Yeezy's managed make the sports bra this season's hottest new piece of non-clothing. Tracksuits have become acceptable work attire and last week everyone took to the frozen canals to finesse their ice skating skills (*watches the Winter Olympics once*). And while the term's almost as bad the pun you're about to read, the 'athleisure' trend has legs. We'd call it sportswear but nobody actually does any sports in it, do they.
Supreme, with their tennis balls and one-person inflatable kayak with pump and oar, are no strangers to motivating people to do get off Instagram and go outdoors (and take photos of it to put on Instagram). And now they've one upped themselves in a collaboration with Nike and the NBA. Their latest Spring collection features an Air Force 1 Mid trainer, a warm up jacket, a basketball jersey and some basketball shorts -- all emblazoned with official NBA team logos. Lots of them. All of them. On the same item of clothing.
While this is great for those who want to swim in sportswear, it may pose a bit of a problem for a hardcore fans of the sport. Does your love of Supreme outweigh the sheer traitory involved in championing a rival team's logo on your chest? Or are we witnessing a new age of peacemaking, one where all the supporters can get along and be merry? Maybe Supreme will next pair up with the Premier League and slap Tottenham and Arsenal logos next to each other in a big, red, Supreme heart logo? We'd advise against it.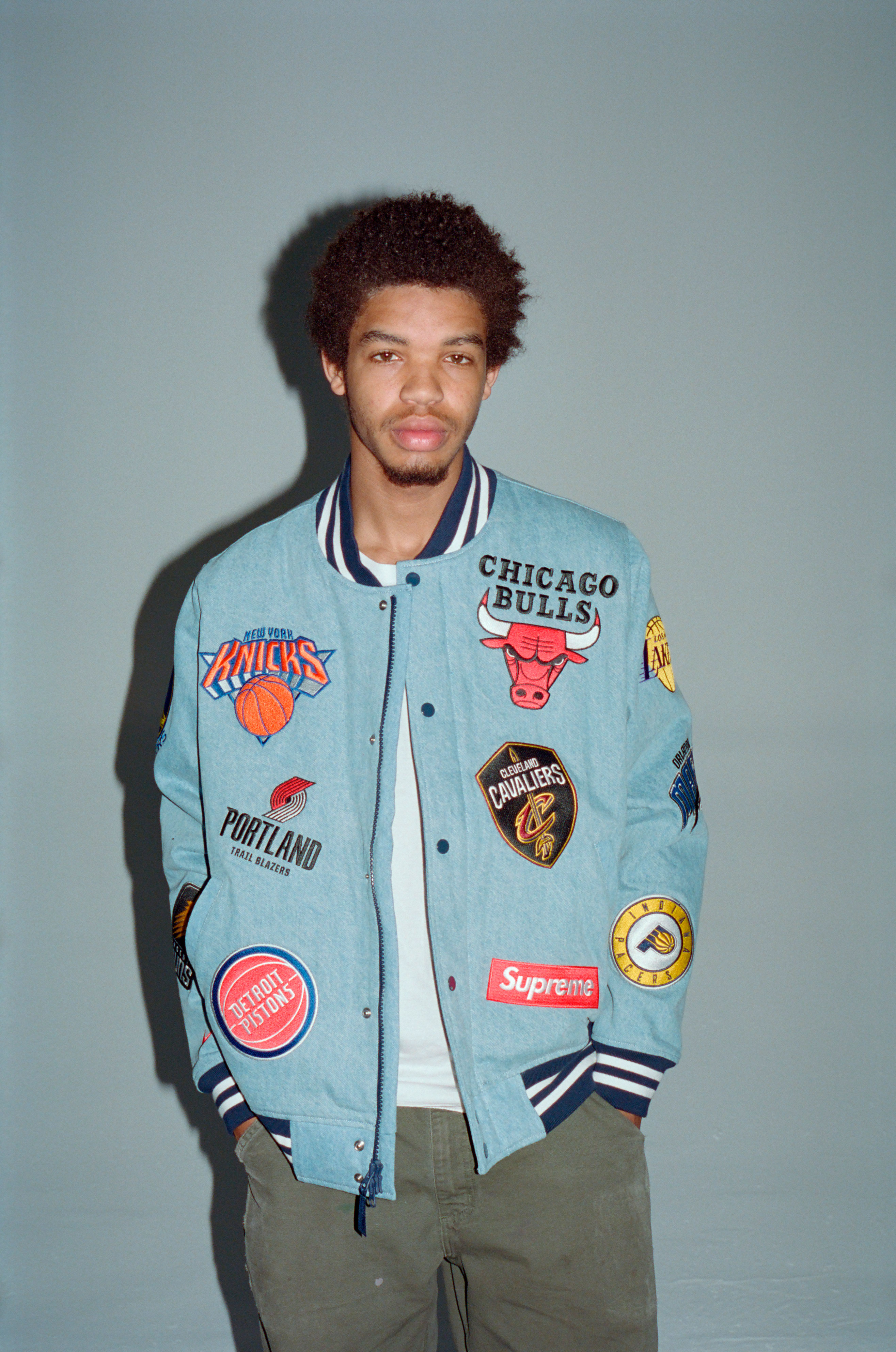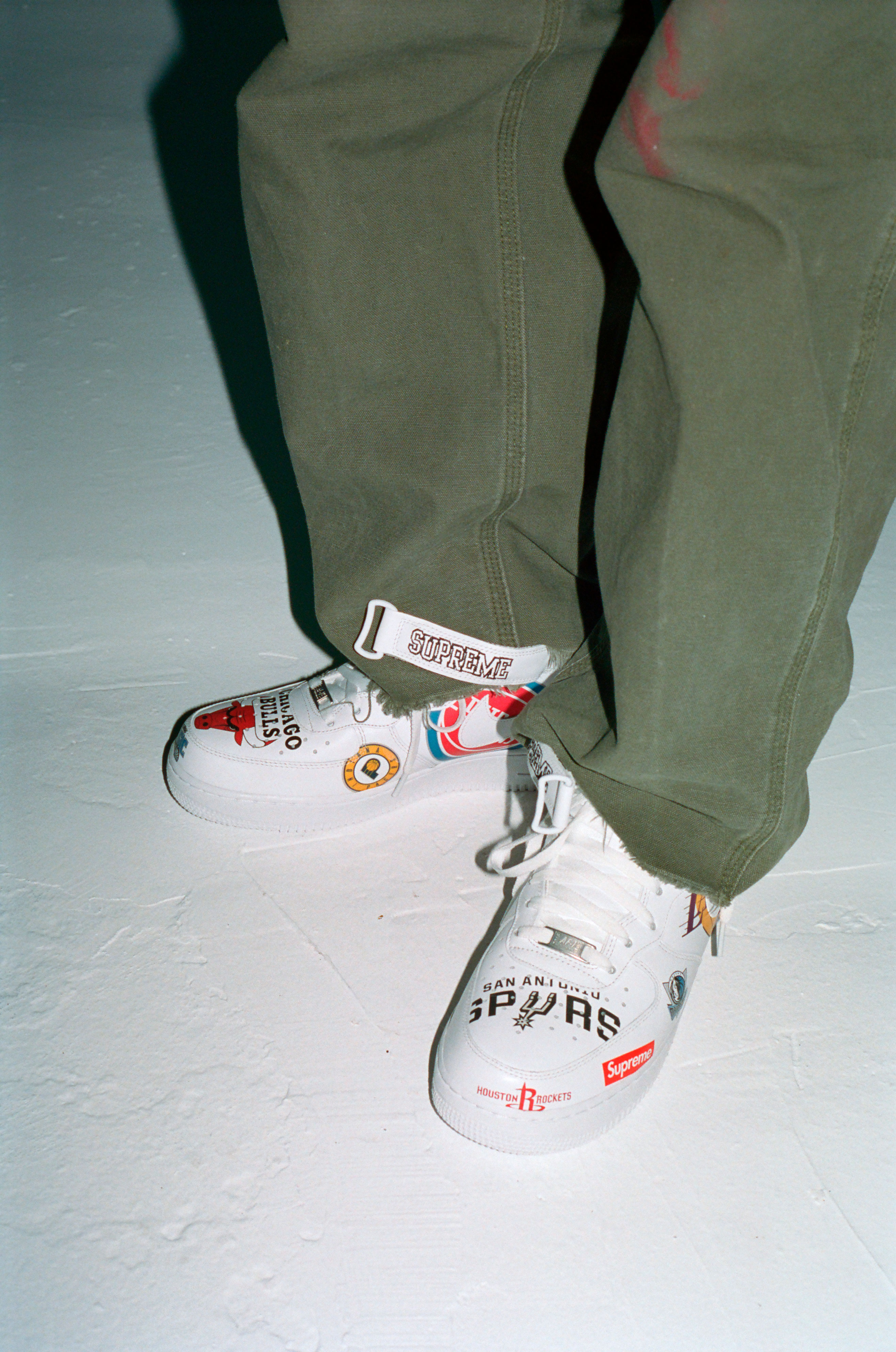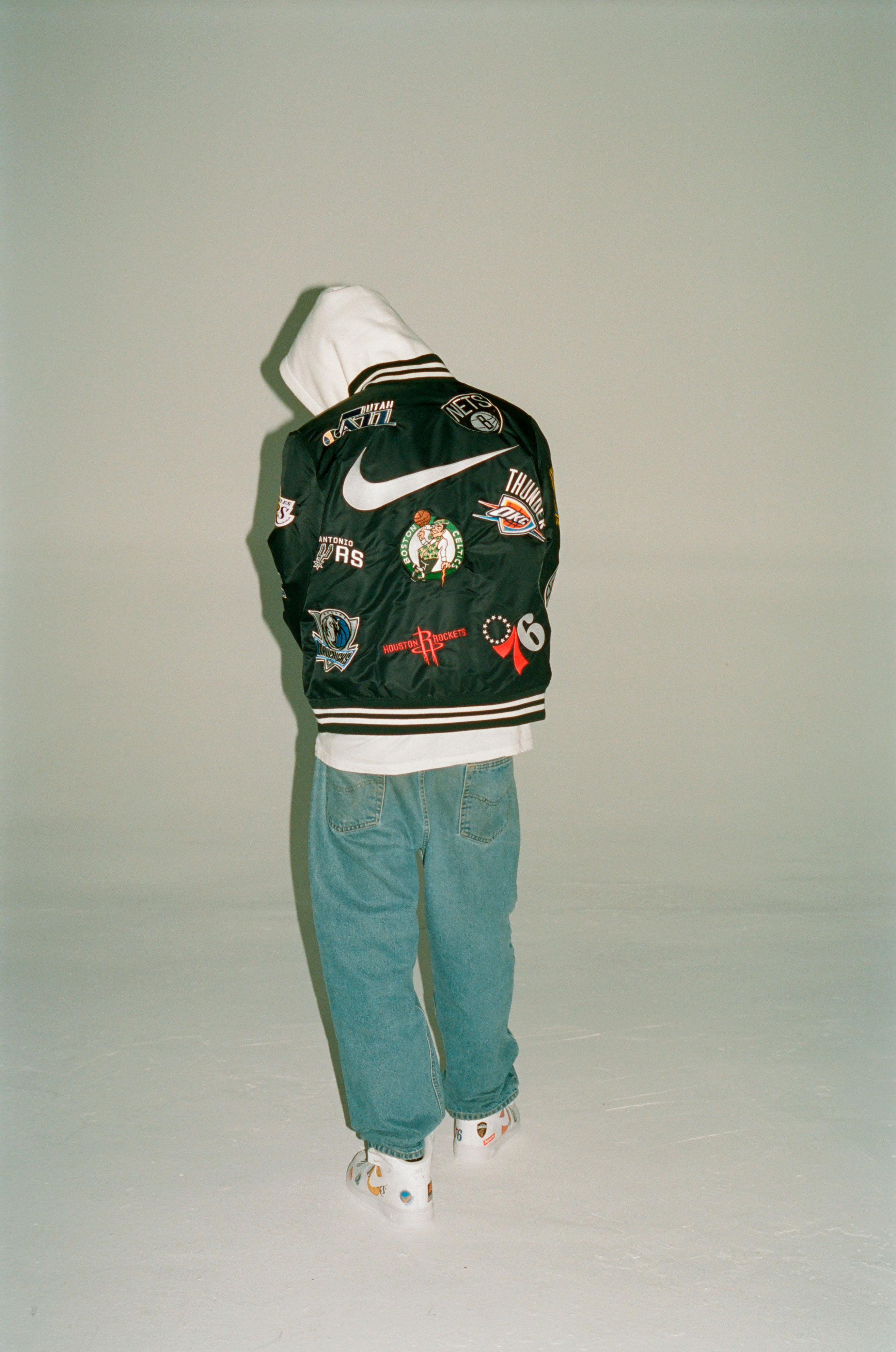 This article originally appeared on i-D UK.