Photography Mitchell Sams
sarah burton created nature-inspired armour for post #metoo women at alexander mcqueen
"McQueen has always been about powerful women, it has to be about empowering women."
Photography Mitchell Sams
This article was originally published by i-D UK.

Who?
Ever since his untimely passing in 2010, Sarah Burton has quietly, softly and confidently guided the British luxury house that Lee McQueen built through times of tremendous change. Right from her emotional debut, she answered the question of 'how do you follow Lee?' Sarah has now been at Alexander McQueen for more than two decades. Starting as Lee's personal assistant in 1997, she worked her way up to a position where she was his natural successor and now, where she's able to push the house forward. Perhaps justifiably, there will always be comparisons between the two creative visions. Initially, Burton was celebrated for taking McQueen out of the darkness thanks to her softer approach, but this isn't necessarily true and certainly over simplifies her work and world. What she has always done is look to many of the same themes that inspired Lee — the natural world, the rise of technology, history — but moved the house into a more universal celebration of tradition and craftsmanship, alongside a deep desire to flatter modern woman. Against a moodboard backdrop of butterflies and beetles, Burton described her autumn/winter 18 collection as being about "extreme nature, metamorphosis and a soft armor for women." As the images behind her hinted, her point was thinking about "butterflies, bugs and and a paradise found, rather than lost." Rooted in nature, Burton found hope in a collection that celebrated the magical transformations of femininity. "McQueen has always been about powerful women, it has to be about empowering women," she explained.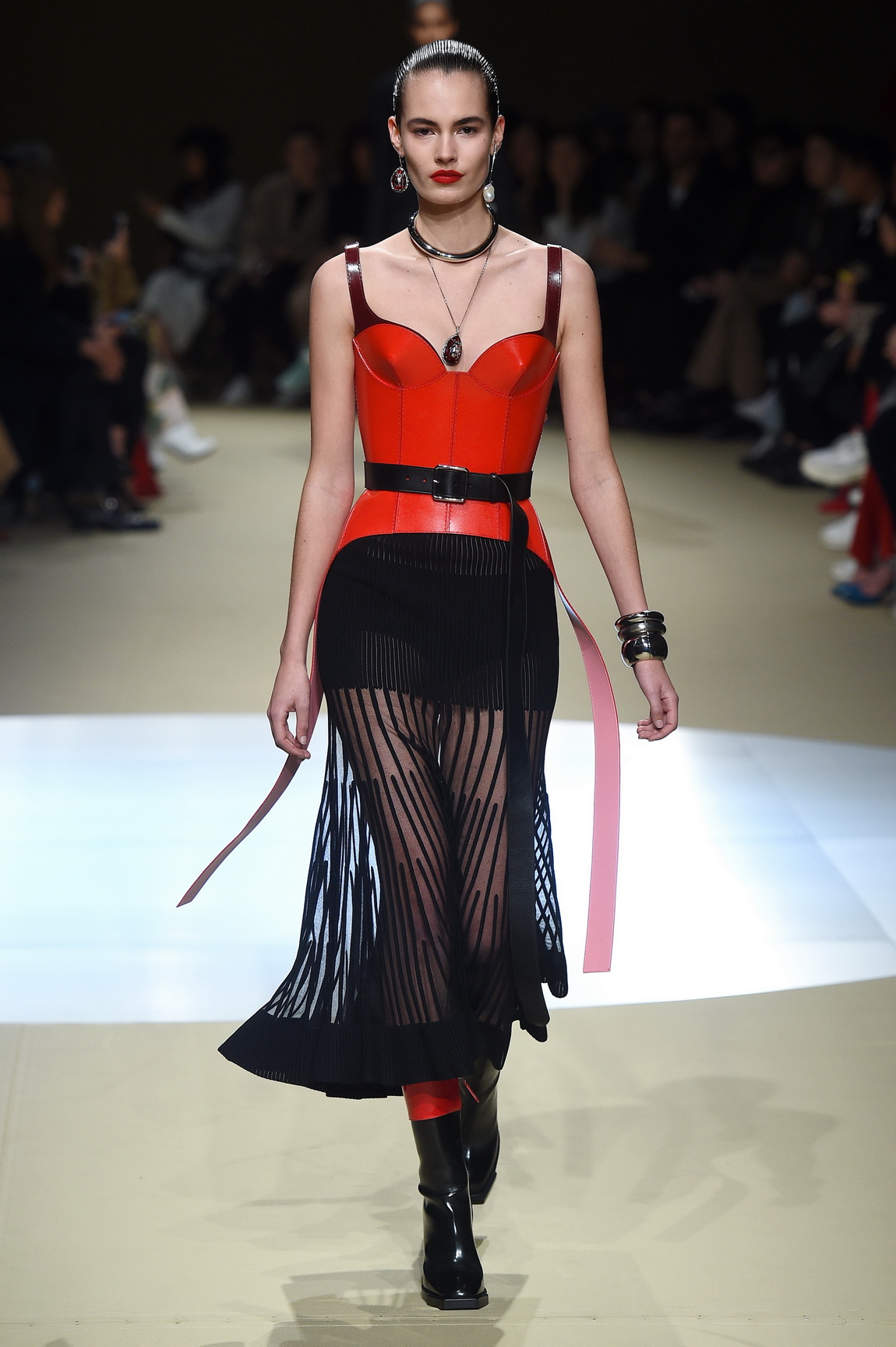 What?
Heritage McQueen tailoring — strong shoulders, narrow waists and exaggerated hips — formed the backbone of the collection but soon shape-shifted as fragile fringes, drapes and curves softened ever. Throughout, Burton played with the idea of cocoon and butterfly. In i-D cover star Binx Walton's powersuit opening look, a cocoon was subtly hinted at in a peeled-away tailcoat. As the collection evolved, the use of butterfly motifs and shredded fil coupé jacquards were much more explicit and culminated in wings being attached to tailoring. The circle of life in motion.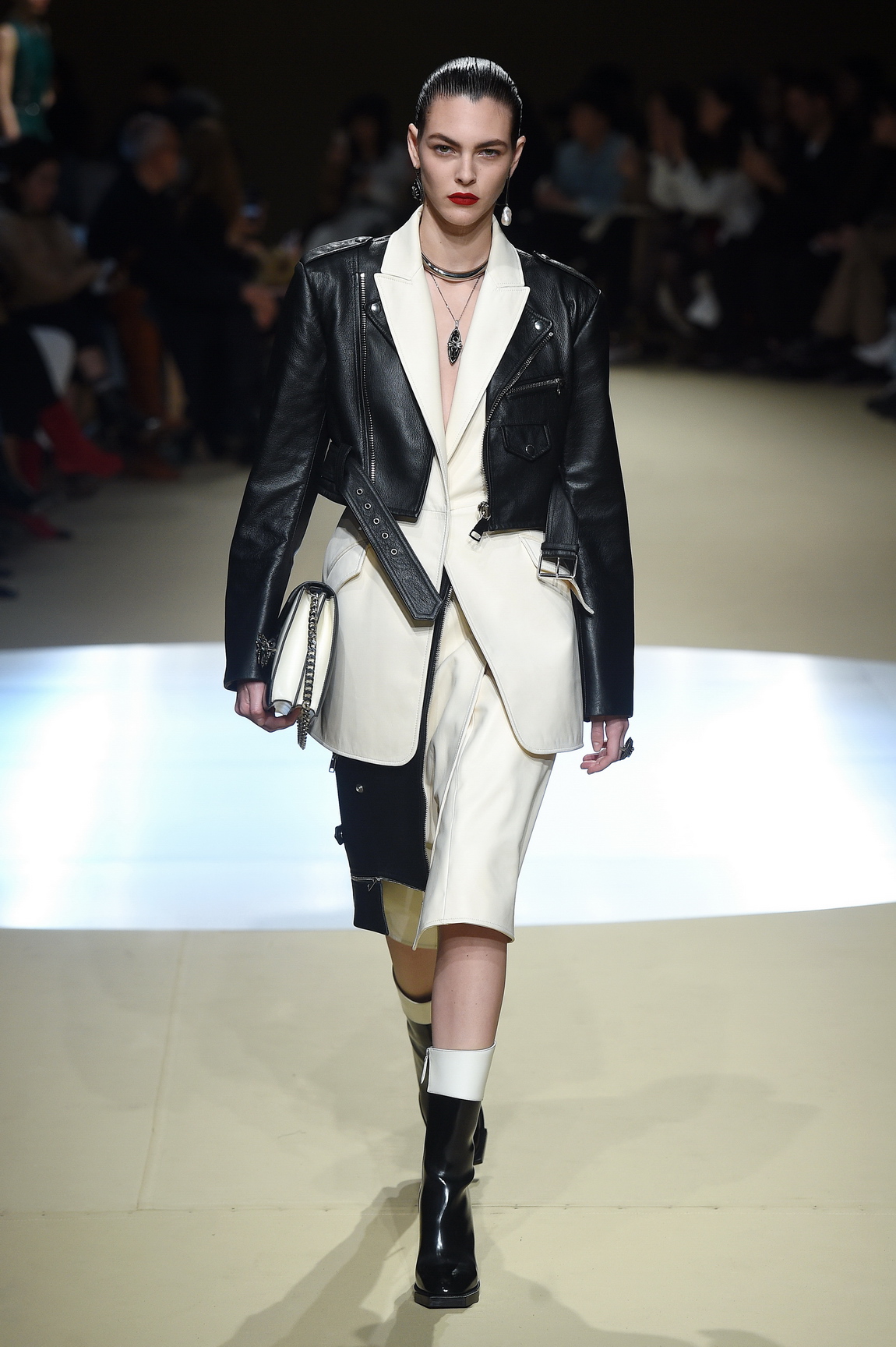 Wow!
Oversized butterfly wings in flamingo pink silk taffeta were crafted onto a tuxedo jacket in i-D cover star Adut Akech's standout look. Who doesn't want to transform into a kickass butterfly and take on this post-Trump, post-Brexit, post #MeToo world.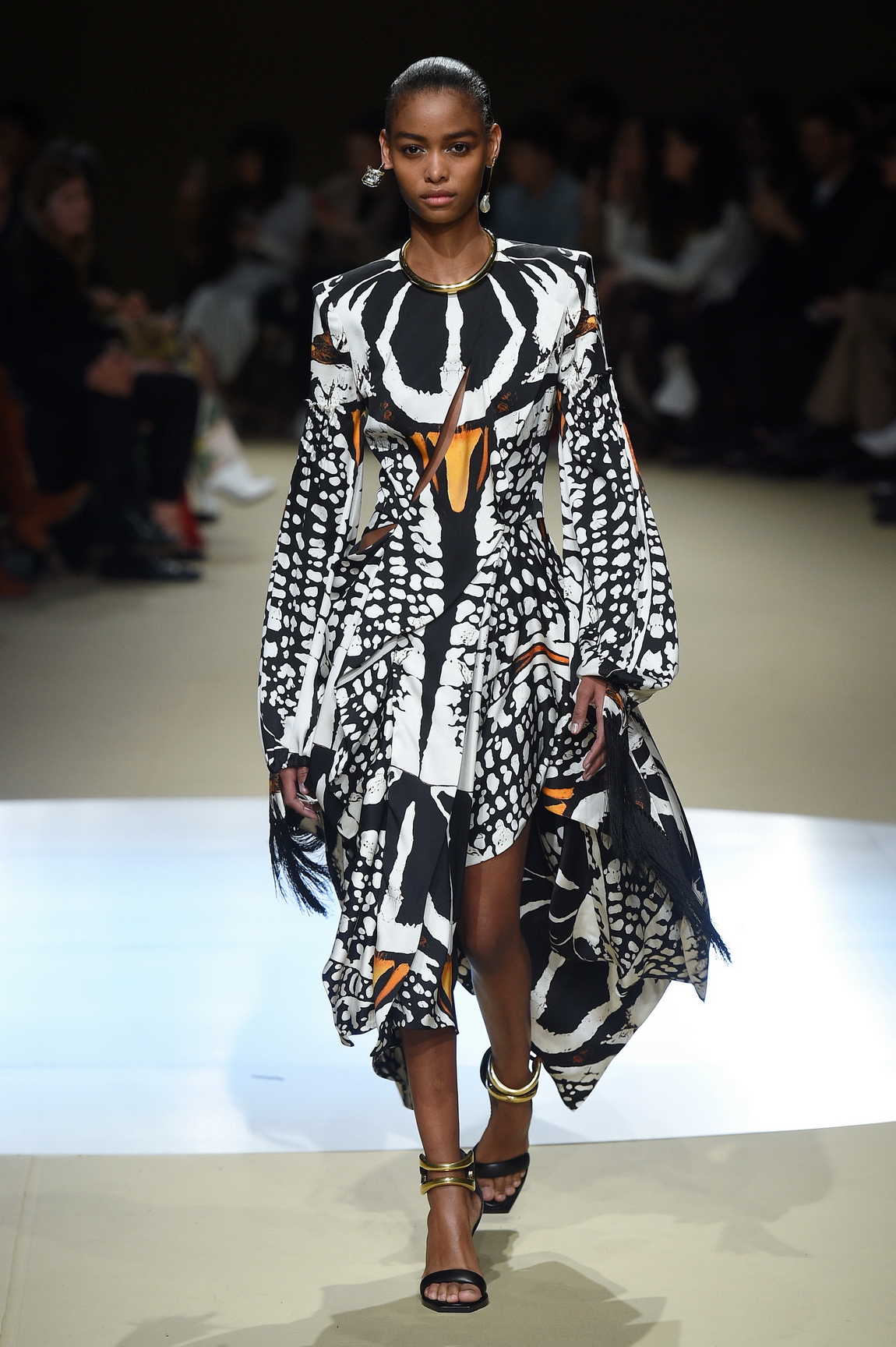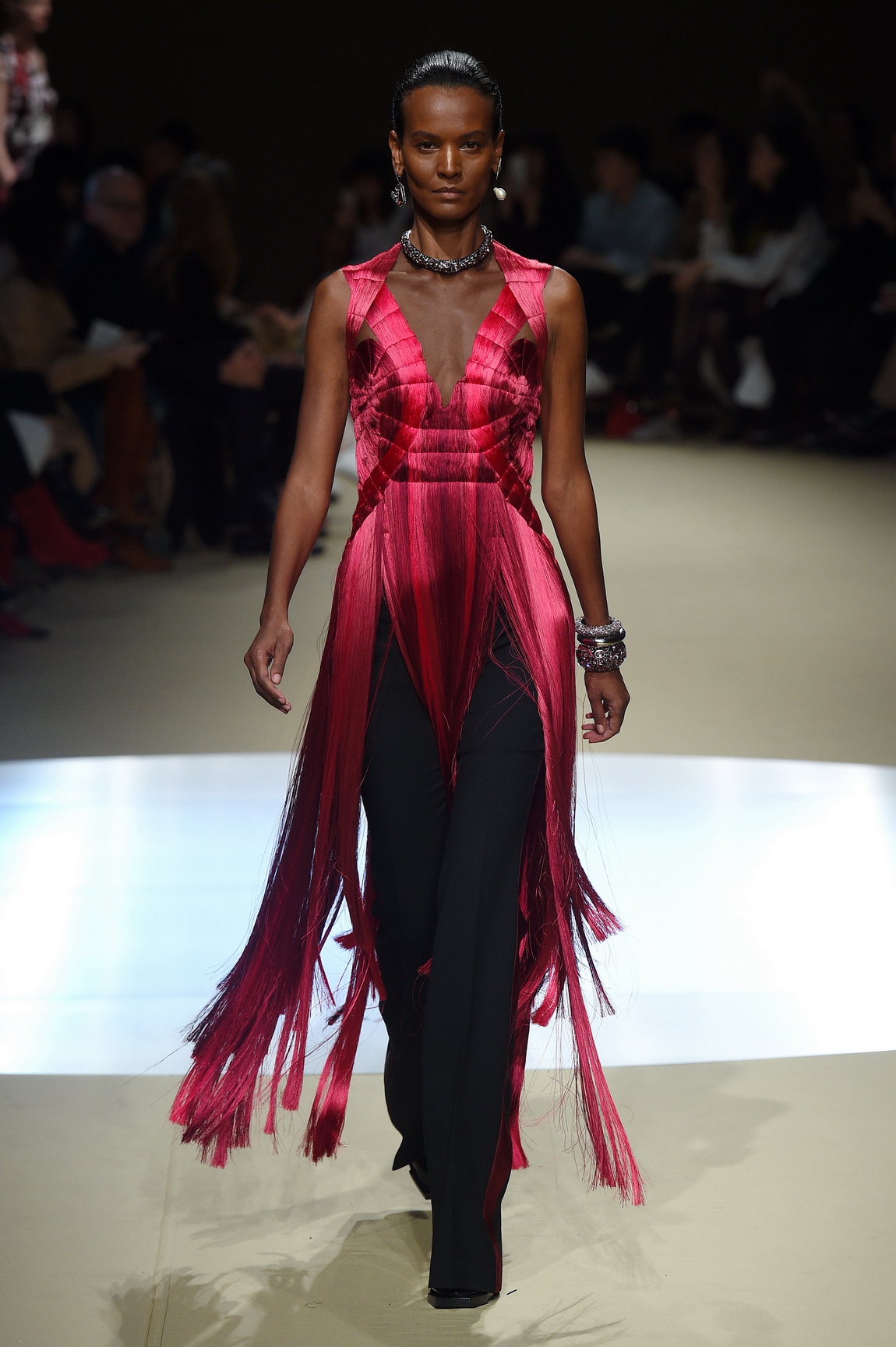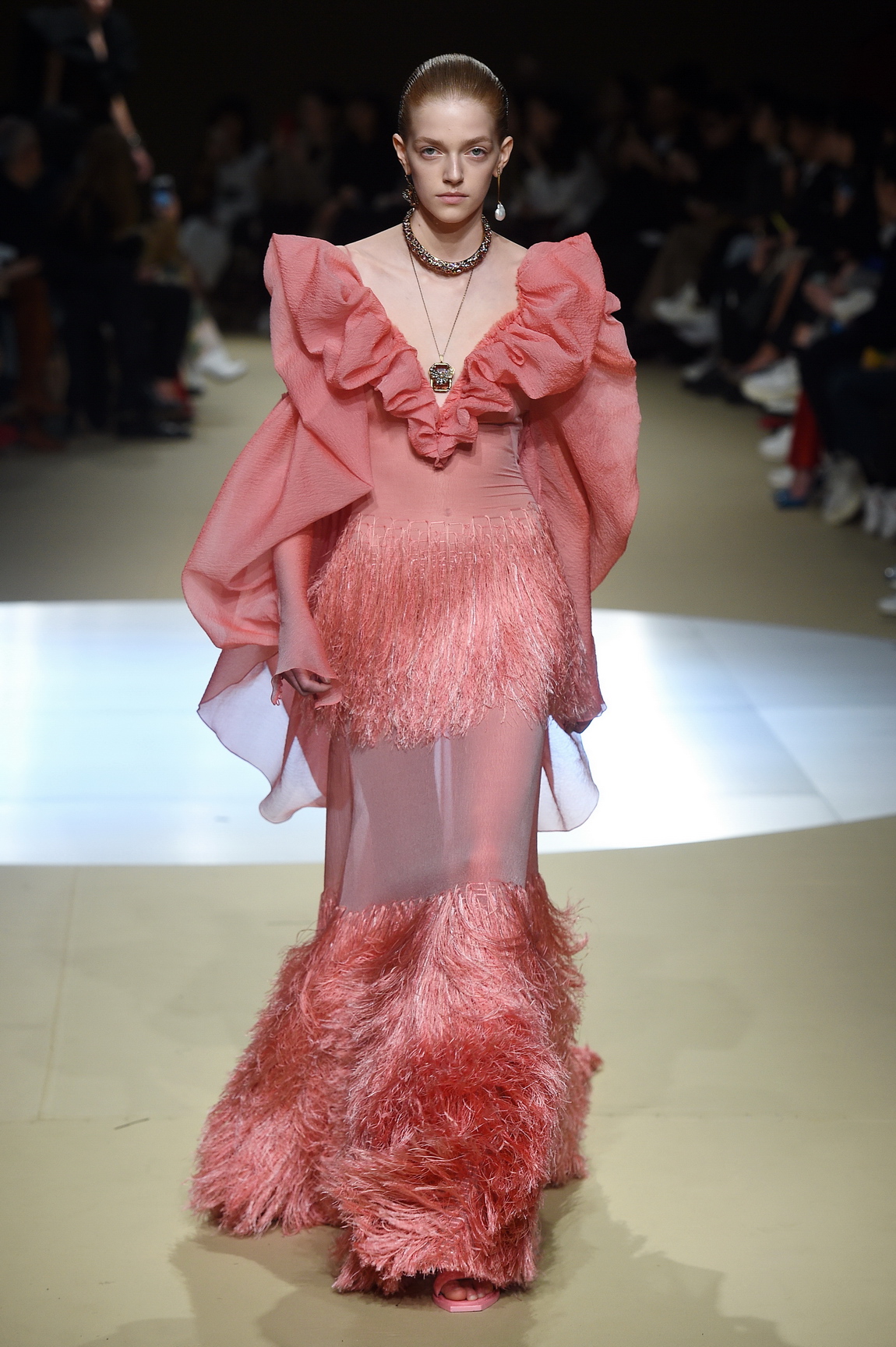 Credits
---
Photography Mitchell Sams
This article originally appeared on i-D UK.