model jordun love recreates iconic black hairstyles from album covers
He pays tribute to artists like Janet Jackson, Prince, and Stevie Wonder.
|
23 February 2018, 9:54pm
Black history has a way of transcending cultural spheres. When I think about seminal moments in our diaspora, images of Martin Luther King Jr. speaking at a podium flash in my mind. But also the cyberpunk cover of TLC's 1998 album Fanmail. This is because black musicians have always had an immense effect on American culture, from Nina Simone in the sixties to Kendrick Lamar today. For a lot of us, our pride, identities, and joy was gleaned through the music that played at our family cookouts and the songs that blared in our parents' cars. Songs by iconic artists like Michael Jackson, Grandmaster Flash, and Diana Ross. Recognizing this, model Jordun Love created a deeply personal ode to black musicians for Black History Month. He recreated the album covers of Janet Jackson's The Velvet Rope, Prince's self-titled 1979 album, and Stevie Wonder's Hotter Than July. The series illustrates the wide spectrum of black identities and artistry.
Jordun has made empowering others a central focus of his modeling career. February has been a busy month for the budding activist. In addition to crafting his visual love letter to black history, he organized a blanket drive and delivered care packages to people who are homeless for Valentine's Day. "I want to bridge the gap between the more "glamorous" world of modeling and give back to everyone," Jordun tells i-D. "Leveling everything and making it not seem like one person is too big to share."
Here, he talks to i-D about paying tribute to the black artists that helped him become the person he is today.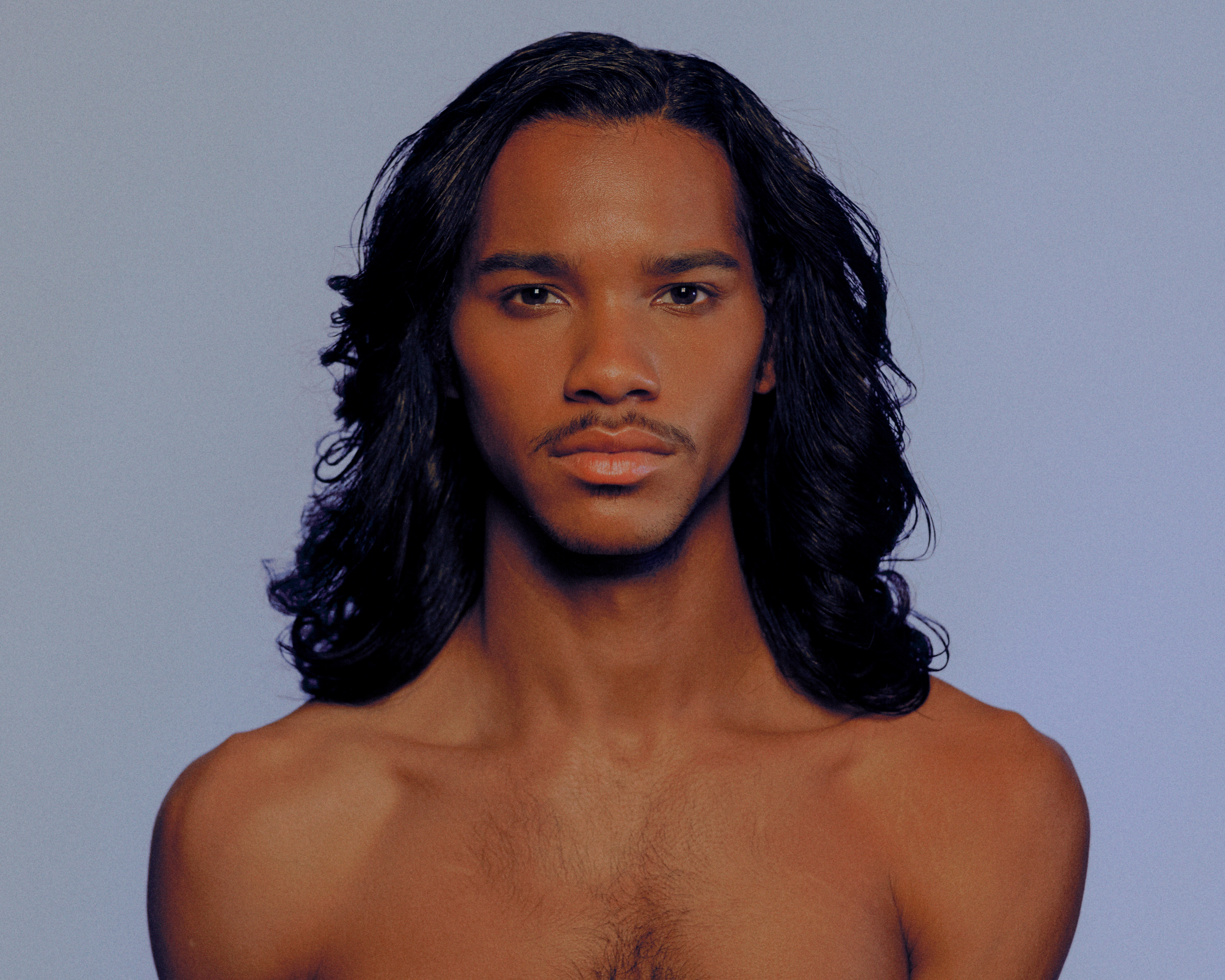 How did the inspiration for these photos come about?
I've always admired Prince, Janet, Snoop, and Stevie. With Black History Month coming up, I thought 'Why not pay tribute?' I thought I should use my strength, which is my hair, to recreate their looks. The concept was to show how diverse black hair can be. My friend Micah Carter was the photographer. He actually shot my first shoot ever as a model.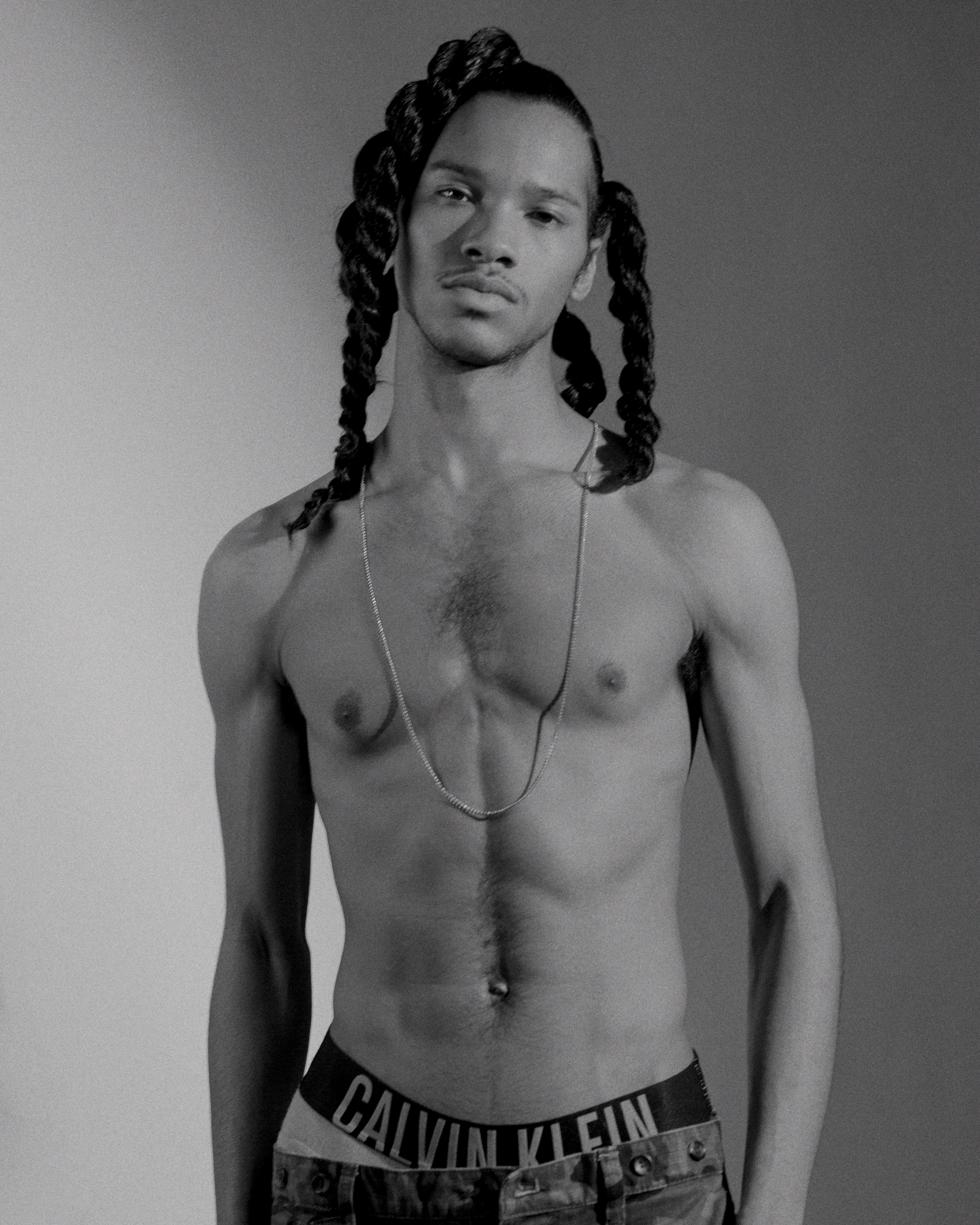 How long did recreating each look take?
We started doing the beaded Stevie Wonder look around 5:30pm, the day before the shoot. We didn't finish it till two a.m. With the Janet Jackson look, it took about an hour. We put red dye in my hair and made "puff balls" in-between the ponytails. The Snoop Dogg look wasn't too hard — it reminds me of a charter school girl almost. And with the Prince look we just made my hair a little bit shorter. They all show how quickly black hair can be changed into all different types of forms in just one day.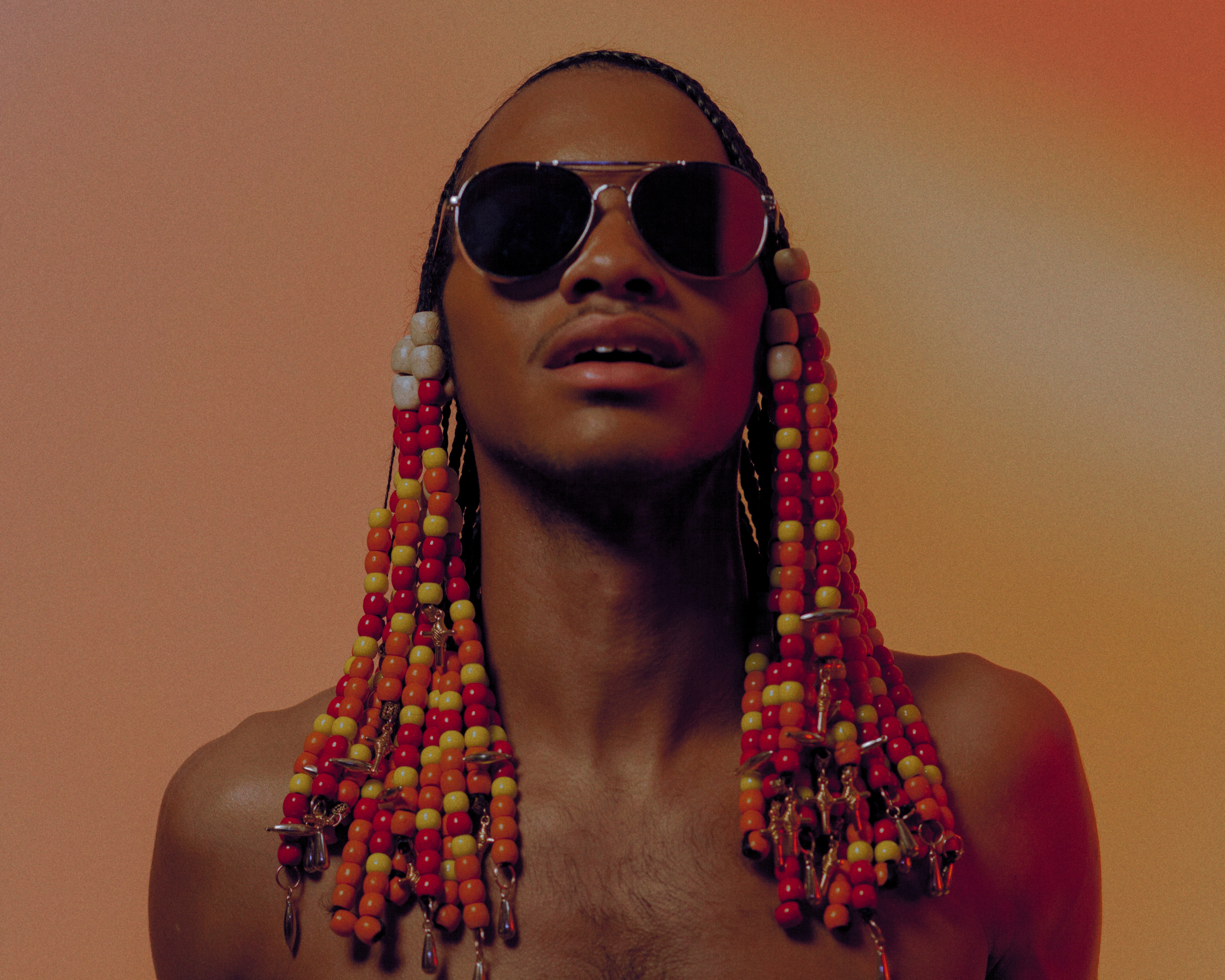 As a black male, what is your personal relationship to your hair?
To me, I feel like not only is it a powerful thing to wear your hair however you want, but that it's also very empowering when you respect your hair. When you show your hair the love that is needed — not just when it comes to putting in the right product — but also expressing yourself through it. A lot of times people think black hair is just one texture or that it comes in just one form. That was the goal: to show how these hairstyles are totally different, but still under one culture.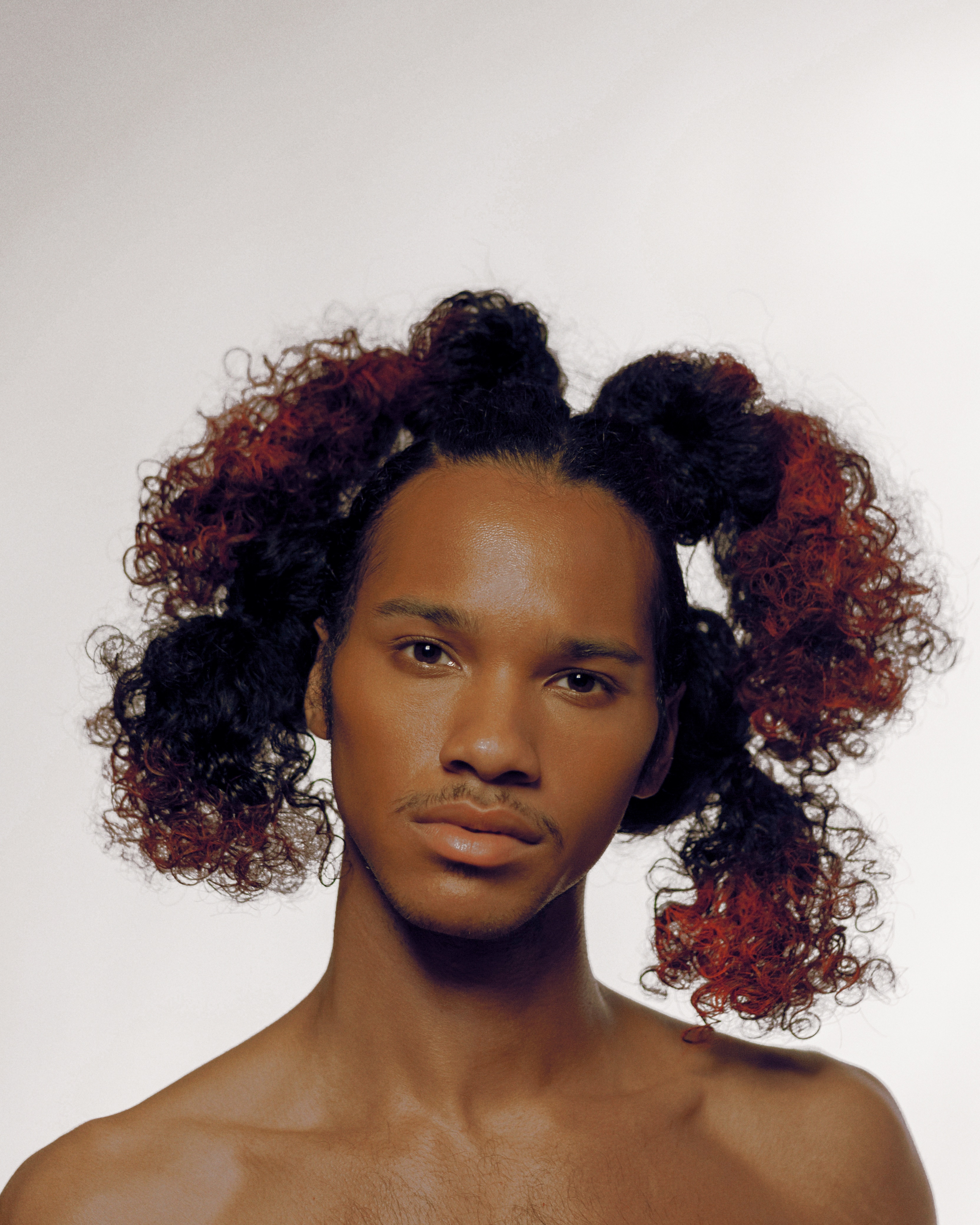 What do these four artists mean to you personally?
With Snoop Dogg, he's always very tough but also very sweet. He had an amazing balance between his masculine side and his feminine side — not being afraid to be vulnerable. I was always a fan of his music and how he treated his wife and his family. Just as a black male, to be respected in the streets but also admired by so many. People weren't too afraid of him.
Stevie Wonder's Hotter than July is one of my favorite albums. I was brought up on him by my grandmother, actually. He was another guy who was very emotional and was able to bring so many people together through his music. Even with his "Happy Birthday" song!
When it comes to Janet Jackson, I mean… it's Janet Jackson. I'm a dancer as well and I've always wanted to dance with her. She wasn't afraid to create her own lane and I think that's where I'm at in my career as well.
For Prince, I love him. He did not care about anything. All he wanted was to express himself. He did not care what people had to say if he wore a pair of pants with his ass out. He just ran with it. That's what I admire about him: he was fearless.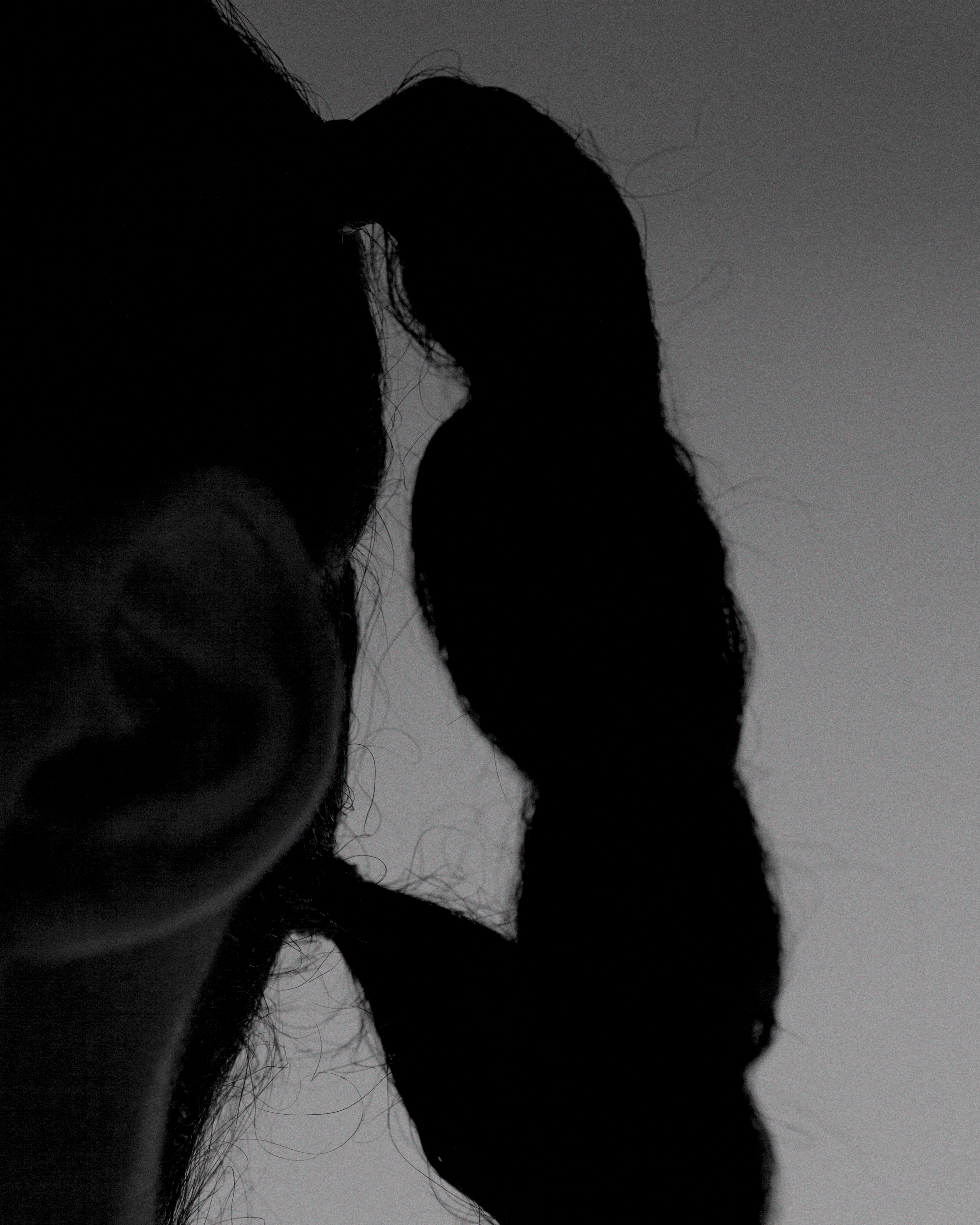 You participate in activism frequently, and recently held a blanket drive. How important is it to you to push the boundaries of what a model is expected to be and take part in?
I just started my first foundation, called the Love More Foundation. I threw a blanket drive the day before Valentine's Day. Peoples bought blankets, hats, scarves and gloves and also hygiene products. I created care packages to give away on Valentine's Day to those staying at a homeless shelter called the Bowery Mission. I started the foundation not to just to give back to those less fortunate, but also for it to be a product of love. One person I really admire is Tyra Banks. She was amazing to start her own brand, production company, do acting, she even put out a song at one point!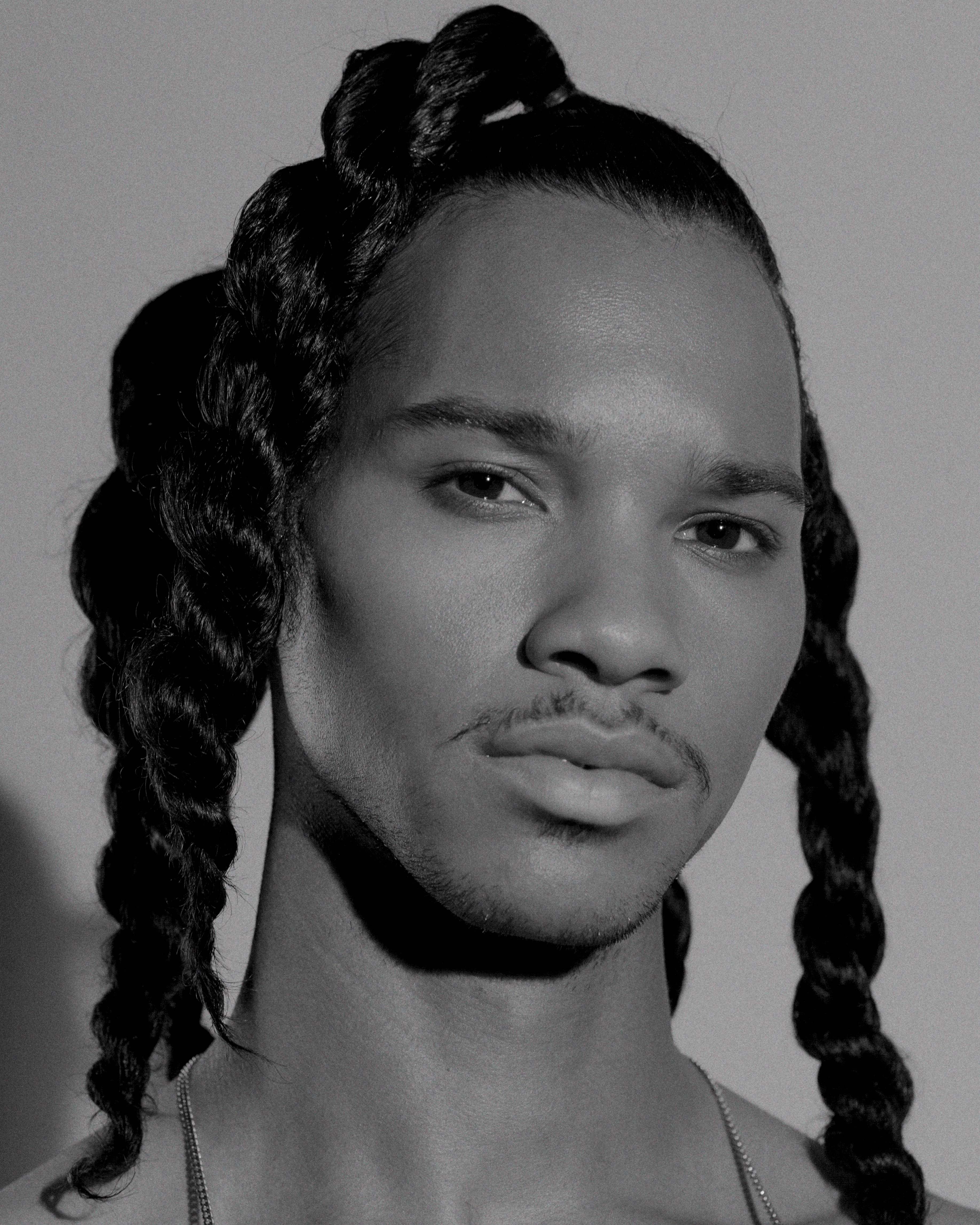 What would your own album cover look like?
Ooooh. I'm really into the wet hair look. It would be me with some wet hair with some water drops on the cover. That's interesting idea — maybe that will be my next project!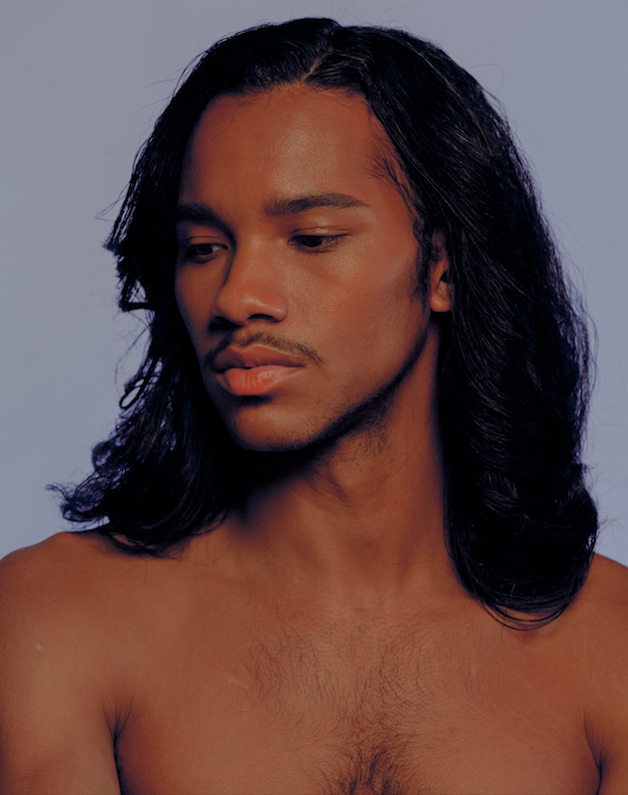 ---
---
Credits
Photography Micaiah Carter
Hair Jennifer Lord
Makeup Patrice Pugh