the queer films you need to see this year
And they say romance is dead.
Love is complicated, isn't it. One day it's smashing plates and the next it's deliveroo-ing ice cream to each other's office. But there's one thing that should be fairly self-explanatory in 2018: love is love. Men can love women and women can love men and men can love men and women can love women. Not that the canon of Hollywood romance films would have you know it. For the better part of cinema's 123-year-old history, LGBTQ experiences and characters have largely ignored, in favour of heteronormative relationships and Hugh Grant. Heck, interspecies romance arguably gets more airtime. This year the Best Picture (is the penis-less Oscar statuette the genderfluid icon we need?) went to a film in which someone shares some rumpty-pumpty with a fishperson. And we've still only had one LGBTQ film take home the grand prize, only one year ago.
Thankfully, over the past few years we've seen more films explore the different shades in the spectrum of love -- the aforementioned Best Picture winner, Moonlight, Blue Is the Warmest Colour, Carol, Tangerine, and, obviously, Call Me by Your Name. And this year sees a continuation of this celebration of the messy mindfuckery of love and its blindness to the gamut of gender. So we picked a handful for you to plug into your G-Cal. Not a fan of binary distinctions at all? Don't worry, there's a gender obliviator too.
My Days of Mercy
Could you date a Republican? A Tory? Someone who couldn't be arsed to vote? Someone with entirely oppositional political perspectives to you? That's one of the pressing themes probed in Tali Shalom-Ezer's My Days of Mercy, the film set to open LGBT film festival BFI Flare (21st March -- 1st April at BFI Southbank). Ellen Page stars as Lucy, the daughter of a man on death row. Kate Mara plays Mercy, whose police officer dad's partner was killed by a man about to receive a lethal injection. Naturally, their viewpoints divide them as much as their chemistry glues them together. But unwritten rules are meant to broken, right? Right.

Freak Show
"How do you want to be identified -- gay? Straight? Transgender?" Laverne Cox asks the boy from the End of the Fucking World in the Freak Show trailer -- a film adaptation of the semi-autobiographical novel by 90s club kid James St. James. "Gender obliviator," he replies. In another standout performance from the EOTFW actor Alex Lawther, he plays a similarly outcast high school kid. Except instead of embodying a psychopath who runs away with an equally fuck-the-world kind of girl, he's playing Billy Bloom: a bullied teenager dressing up in various states of drag and running for homecoming queen in one of the red states. Adding to the stellar cast of Alex and Laverne, there's also Abigail Breslin and Bette Midler. Yes, Bette Midler. Whoever you are, however you identify -- this is for the weird ones. So, everyone.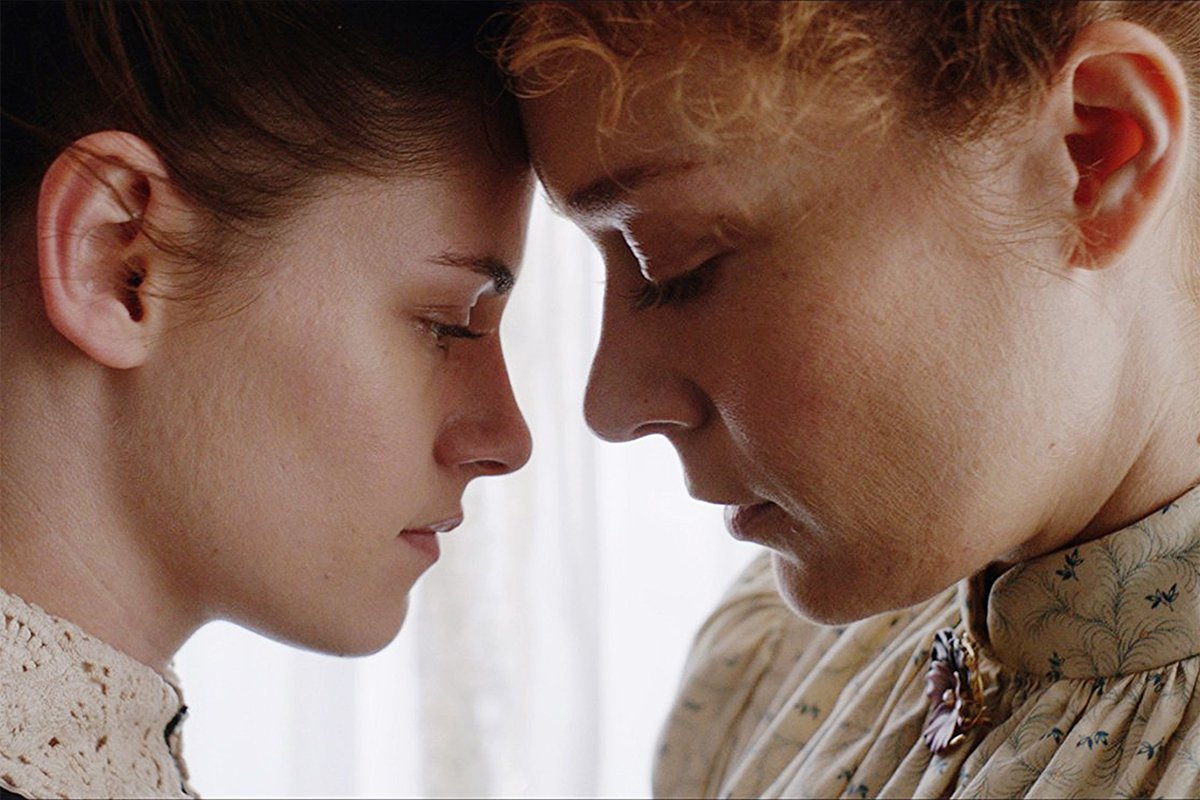 Lizzie
Kristen Stewart and Chloë Sevigny. If that doesn't sell it to you we don't know what will, except maybe: a psychological thriller set in 1892 based on the true tale of Lizzie Borden (Sevigny), who allegedly had a secret relationship with her family's housemaid (Stewart), then ax-murdered her stepmother and father. In a very OJ Simpson turn of events, she was later found not guilty. The film went to Sundance earlier this year, and while we still haven't got a release date we're pretty sure it'll be worth the wait. Did we mention K Stew and Chloë?
Saturday Church
And now for a musical interlude. Newcomer Luka Kain plays Ulysses, a 14-year-old grappling with his gender identity. After the death of his father, he moves in with his conservative Aunt who is absolutely not here for him trying on his mum's heels. So far, so Cinderella. After being kicked out of home, he stumbles on a group of queer youth who take him to church. Saturday Church: a home away from home for LGBTQ youth where they laugh, bond, eat and vogue. It's a poignant, necessary coming-of-age film about growing up trans. Also, it has musical numbers. We love musical numbers.
Cockles of your heart still not thawed in this sub zero weather? Ok then: the film was based on director Damon Cardasis's real life experiences at New York's Church of St. Luke's in the Field, which offers an Arts and Acceptance programme. There "volunteers serve food, offer social services, clothes, emergency assistance, and provide homeless queer youth space to dance, perform, and channel their creative energy," VICE reports. One for every city please.
More, you say? Sure: they cast a significant number of queer actors, rather than just getting straight actors to play them, as is de rigueur in Hollywood. Because pushing for inclusivity isn't just about making more queer films -- it's also about giving more queer performers opportunities to stretch their legs, heels or no heels. Get you a film that can do both.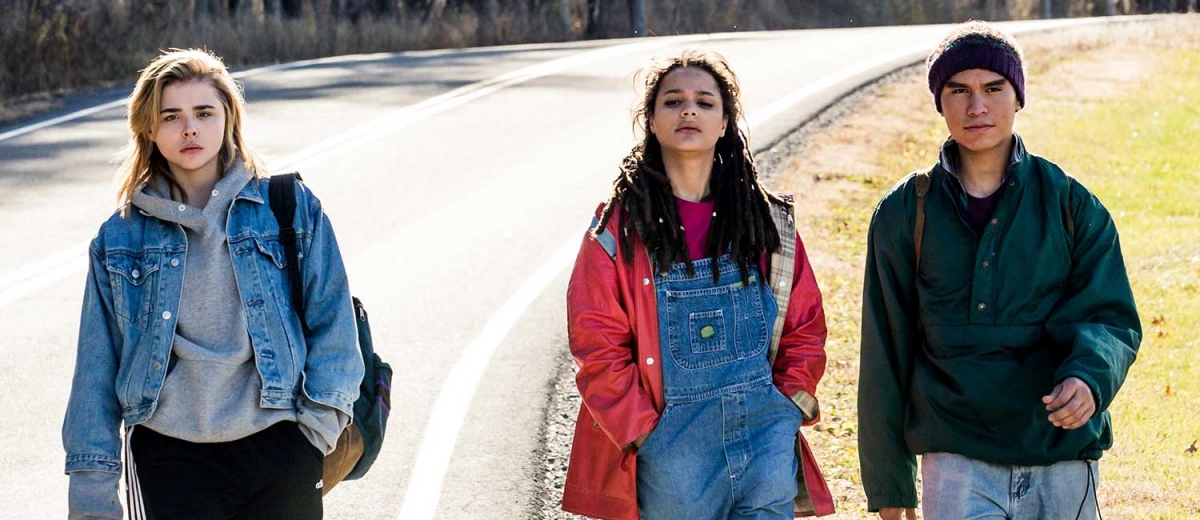 The Miseducation of Cameron Post
It's 2018! The world is woke! Gay conversion therapy is definitely not a thing! Is what we wish we were saying. Exasperatingly, it's more like: It's 2018. The world is nuts. The Vice President of the United States' views of gay conversion therapy are still under dispute. Enter The Miseducation of Cameron Post, the second feature from Iranian-American Desiree Akhavan, based on a novel of the same name. If Desiree's first film, Appropriate Behaviour, is anything to go by, it will be boundary-pushing and brilliant. Miseducation did win the Sundance Grand Jury Prize after all.
Starring a blockbuster cast of cool kids including Chloë Grace Moretz, Sasha Lane and Forrest Goodluck, the comedy-drama follows Moretz after she's sent to a Christian gay conversion camp. And while it's set in the 90s, given the abhorrent politics of the Trump administration it could just as well take place now. Meaning it couldn't be more necessary. As Desiree told her cast and crew: "The only thing we can do right now is take action. And this film, that specifically brings focus to and demonises gay conversion therapy, is kind of the best thing we can do at this moment."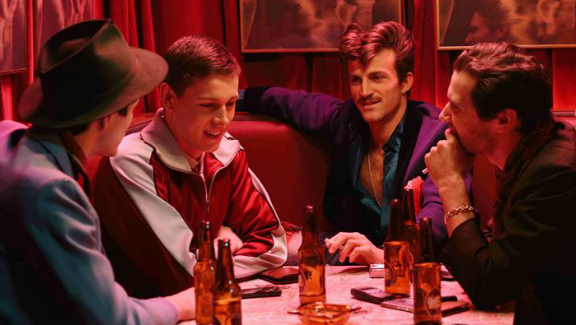 Postcards from London
Closing the BFI:Flare Festival is Postcards from London, which is so fresh it doesn't even have a trailer (sorry). But that's ok because the plot alone is enough to draw you in: an Essex lad called Jim swaps suburbia for the neon lights and heady heights of Soho, London. There he gets caught up in a high-class male escort gang called The Raconteurs, who specialise in post-coital conversation. Because honestly, who needs cigarettes after sex when you have a male escort to whisper steamy nothings in your ear. Thing is, Jim has a condition called Stendhal Syndrome that causes him to hallucinate and faint, which becomes problematic when he gets caught up in the art forgery world. Sounds chill.
Disobedience
Disobedience is based on the Naomi Alderman novel of the same name, and stars two great Rachels -- Weisz and McAdams. Weisz play a woman who returns to her Jewish Orthodox community in North London, following the death of her father. There, sparks are rekindled with an old childhood friend (McAdams), whose husband Dovid completes the love triangle. It looks beautiful, messy, complicated and confusing. Guess that's real love though, huh? Doodle Disobedience's UK release date of August 24 in your diary. Dot the i's with hearts.
This article originally appeared on i-D UK.