karen rosetzsky's been photographing young couples in bed around the world
Karen Rosetzsky's book 'Young Love,' and it's exactly as beautiful and romantic as it sounds.
|
21 September 2015, 3:05pm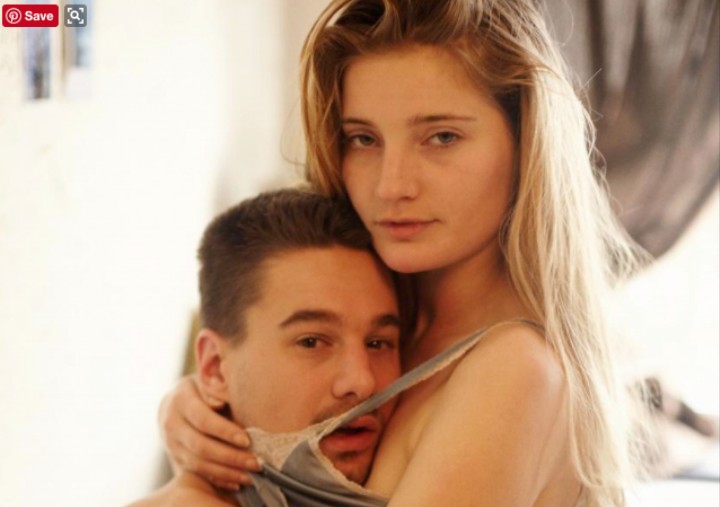 Shot over the course of three years - everywhere from Copenhagen to New Orleans to Cape Town - photographer Karen Rosetzsky's images capture a cast of couples during their most intimate moments, as they dance, skinny dip, eat breakfast in bed and make out in cars.
Born in Denmark, Karen moved to Holland when she met her future husband at just 23 years old. Ever since, she's made it her mission to document love like her own - young love. We visited the photographer to talk about the single best feeling in the world: being in love.
Why a book on love?

I'd wanted to do a solo project for a very long time and what is more beautiful than the love between young people? I was inspired by my husband, Dennis van Leeuwen. We fell in love when I'd just turned 23 and I moved to Holland head over heals. I built up my photography career in Holland and it feels right to make a book about young people in love since that's what brought me here in the first place.
How did it feel to be in these couples' bedrooms?
It was super nice to be able to capture these intimate and spontaneous moments. I always have an idea of what I want to capture before we start shooting, but when you're in an actual bedroom you sometimes see things that aren't what you'd imagined. Sure, it can get a bit awkward, but the couples have each other to hang onto, so most of the time it was fun. Plus, the best pictures are often the very first ones I take, so my sessions are usually short. A lot of the couples didn't mind being naked in front of the camera as well, and that's an incredible gift to a photographer when you are looking for something special and personal.
Which is your favorite portrait and what's the story behind it?
It feels like choosing between my children, but I love the black-and-white image of the couple spinning around as if they're dancing. I get such a free and loving feeling from it. I know the couple through a friend, like almost all of the couples in the book. The project has created a great network of cool young people. I also love the cover of the book, which was shot in Cape Town. We were shooting with the very last light and the combination of the fireworks in the background, the sea and their beautiful kiss makes the perfect "young love" moment.
I really like the picture of the couple kissing in the car - it's just like a picture I once saw of my parents in their 20s. Who are they and what's their story?
That's the son of a colleague with his girlfriend. They are so in love, and such sweet people! It was one of the very first images I took. It helped set the tone for the rest of the project.
Is there going to be part two? If so, can I please be in it?
It was such a wonderful project that I actually didn't wanted to stop - I kept shooting after the deadline, because I kept finding couples who wanted to be involved. I think I want to continue the project and, yes, if there's a second book you can be in it! But right now I want to concentrate on my husband and my three children: Sally, Isaak and this book.
rosetzsky.com
halal.amsterdam/young-love-book