Photography Floris Leeuwenberg.
a wildlife photographer captured amsterdam fashion week's fiercest show
We followed photographer and wildlife enthusiast Floris Leeuwenberg at Ninamounah's spring/summer 19 show, as he captured the models in their natural habitat.
|
17 September 2018, 7:22pm
Photography Floris Leeuwenberg.
If there's one thing the human race is known for, it's our innate need to distinguish ourselves from all other animals that walk the earth. We dress ourselves up in what we call 'fashion,' just to ensure ourselves that we are, in fact, so much more evolved than all those barbarian creatures roaming around in their birthday suits. Nevertheless, it's impossible for us to deny that we're just as much a part of the animal kingdom as they are. And after seeing Ninamounah's latest show, during Amsterdam Fashion Week, you'll know that our wild nature is actually nothing to be ashamed of. Ninamounah releases the inner beast.

"Celebration of Species" is an exuberant, lively show, consisting of 60 different looks, mixing the designer's first three collections with a brand-new capsule collection. When seeing her previous work combined with new looks, it becomes clear that Ninamounah has been creating a world which is ruled by natural urges ever since her graduation. Against a backdrop of floating cells and womb-like music by Ohslo, the young designer uses fashion week's catwalk to give us the most avant-garde biology class we've ever had. Unknown species in all different stages of life take the stage to celebrate their deepest desires, fantasies, and fetishes. They leave typical model walks at home and move alongside the audience in a mesmerizing mating dance, ready to tear up their clothes and let the wild energy inside them burst out of its shell.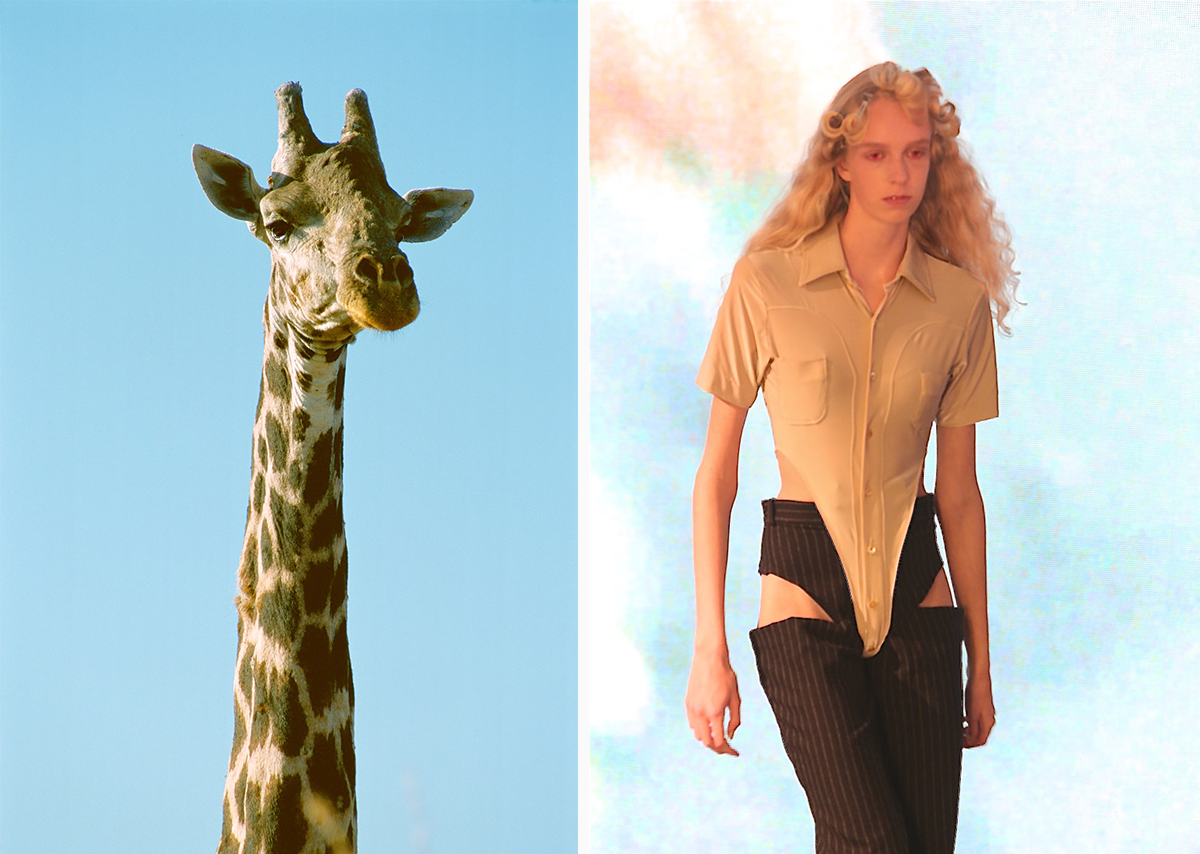 Ninamounah asked her stepdad and prize-winning reportage photographer Floris Leeuwenberg to capture all the animality that she let loose. It was an obvious choice, as Floris has an extensive track record as a nature photographer, shooting for the likes of National Geographic. i-D decided to join him on his fashion safari, while he told us some of his most exciting stories and shared his secrets on how to capture wildlife.
"When trying to take photos of animals, you have to rely on your instincts too. Once I have my prey in sight, I bend my shoulders forward to make myself as small as I can. I crawl behind my camera, shoot, and I'm gone again," Floris tells me, before running off. Zigzagging with his body close to the ground, he captures the models and runs through the imaginary steppes.
When I catch up with him after a while, he's standing backstage, next to the make-up artists. "This is the perfect time to get up close," he explains, while shooting close-up shots with his immense telephoto lens. "You have to wait until they sit down. It's best to approach them after they've caught their prey, right when they're putting their teeth into it. Usually you need to have tons of patience when going on a safari. Those amazing shots will only come to you if you're willing to hide in a small corner for weeks, wearing your camouflage outfit. One of my friends once waited two months to capture a tiger." The backstage area at fashion week turns out to be a piece of cake compared to the vast savannah. "You don't really have to look around to find a prey when you're here," says Floris. "It's just a matter of figuring out who you're going for. Then all you have to do is follow them."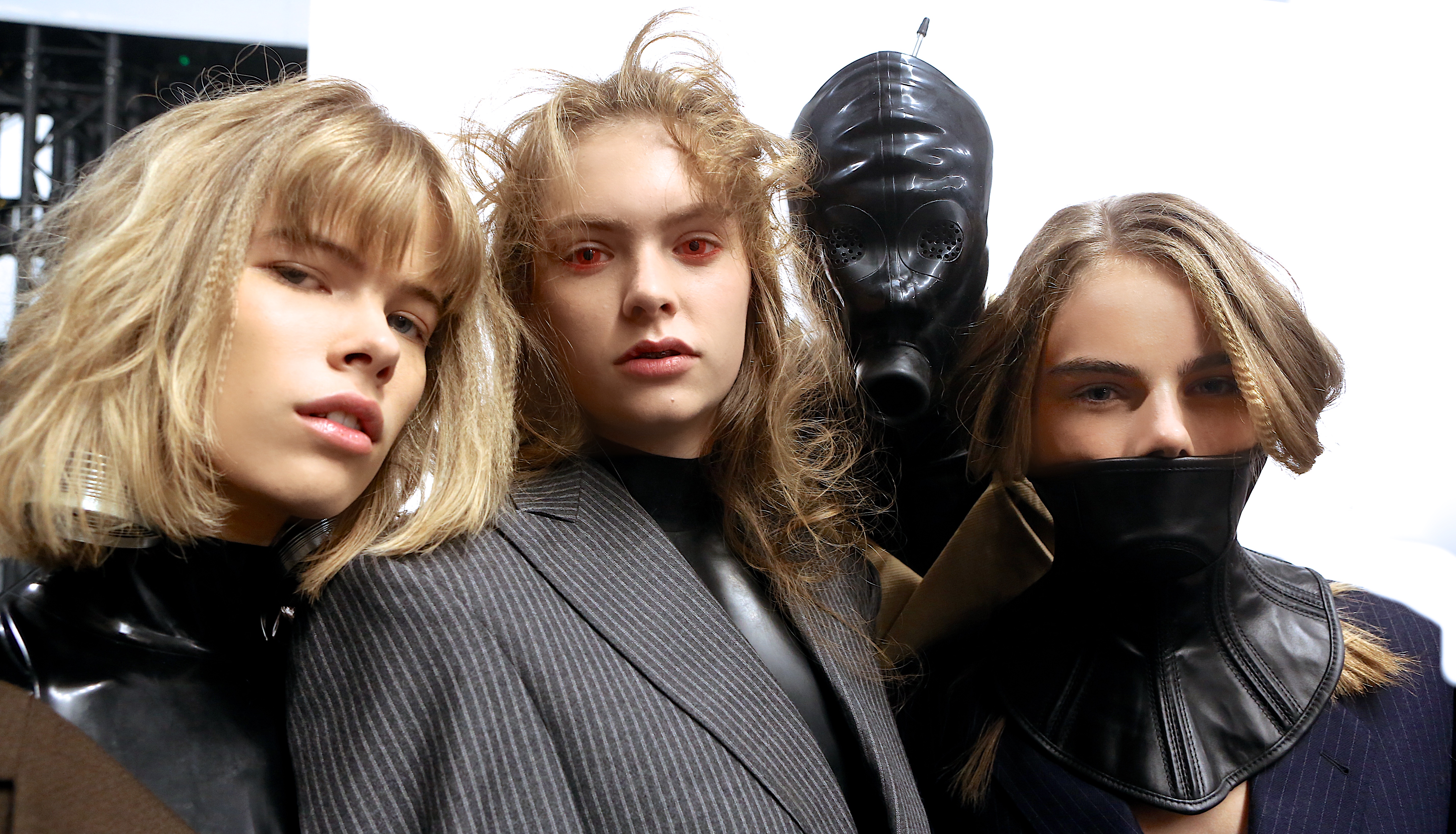 If prey is in abundance, Floris's tactic is to isolate his favourite animal from the rest of the pack as much as possible — searching for that one unsuspecting, strayed off subject. "Look, there's someone just minding their own business. He feels safe, you see. But that's when he smells you, looks up, and walks away. That's when you have to strike." He takes a picture from behind the scenes. The guy looks up to us, seemingly shocked by the flash.
It's time for the finale of Ninamounah's show, and while all the models appear on the catwalk one last time, Floris stands at the back, hidden between all the other photographers. It reminds him of the time when he was in Kenya, he tells me, overlooking the area from up a safari tower. "Those things are made out of poles, so the animals can walk straight under it. Right when I was standing there, a whole herd of buffalos came up to me. They got closer and closer, leaving behind a gigantic cloud of dust."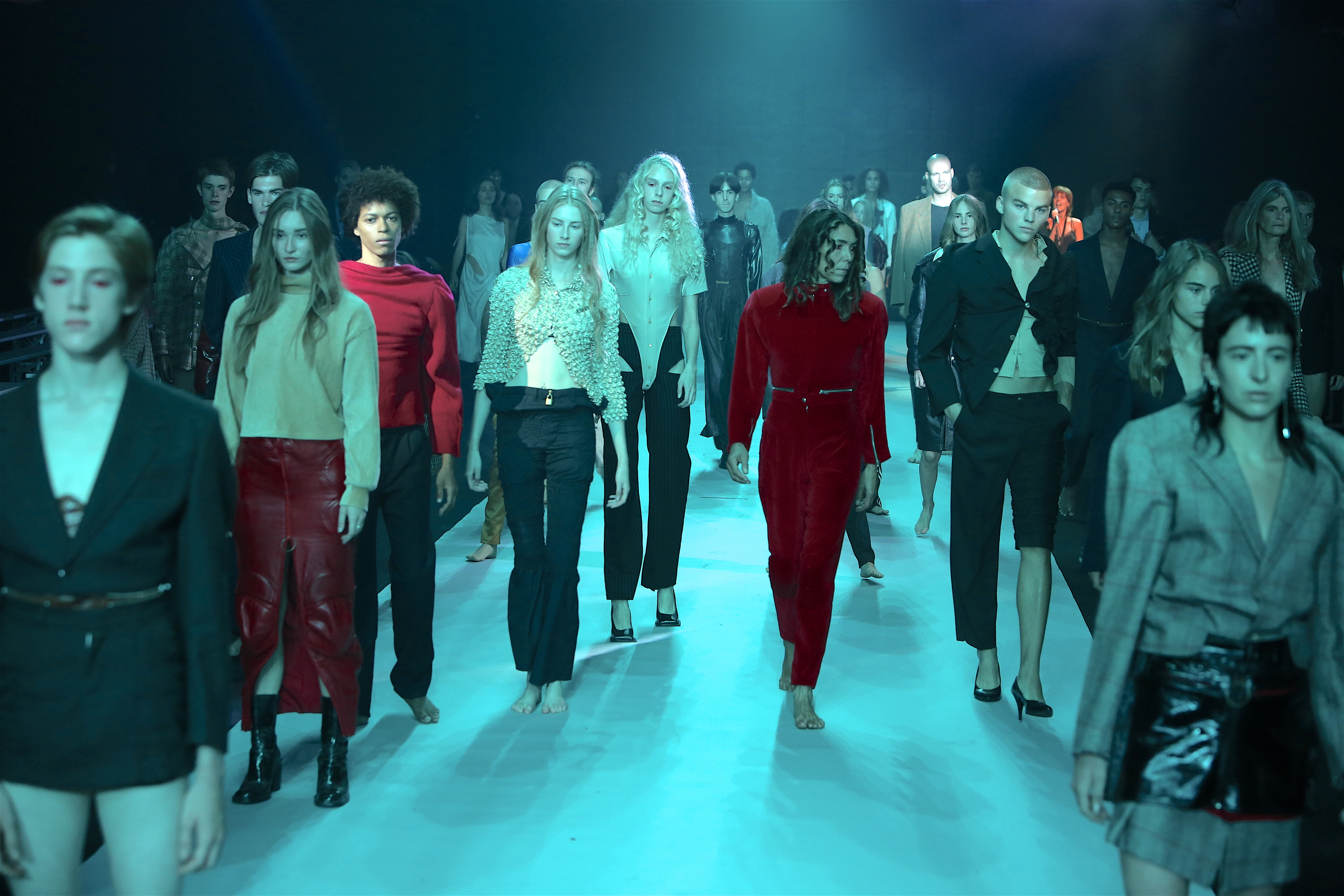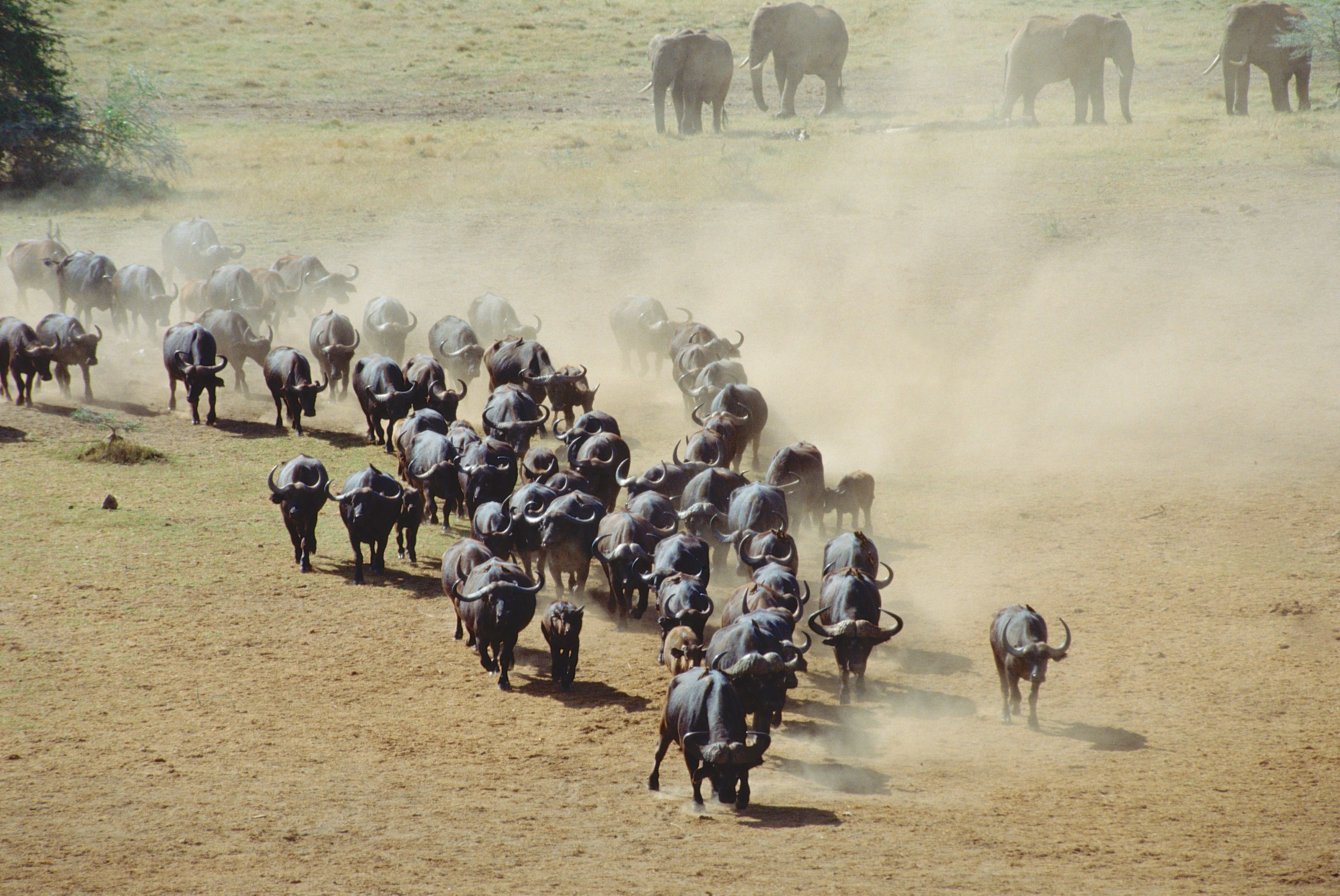 "There are always one or two leaders in every pack, which, of course, are the ones that automatically draw your attention. Your focus immediately moves towards them. Everyone can feel the leadership that they portray — that's no different here on the catwalk. Take that pregnant woman, for instance. That image is incredibly iconic, so all of a sudden you can hear the cameras of the other photographers around you clicking like crazy. Everyone's trying to get a shot of that same model. So naturally, that's what draws your attention first. But then the rest of the herd starts getting closer, and you can see the dust behind them raising up into the air. I could have gone for a bit more dust over here though. It would have been nice if they'd built a sandbox or something like that."
A deafening applause erupts as the herd rushes back behind the stage. Clothes are taken off again and champagne bottles make their way across the room. While a whole different kind of animality bursts loose, Floris is quietly standing in the back, packing up his camera. Is he going to have a wild night as well, I ask him? "I'll see what the rest of the group does," he answers. But we all know that it's just an excuse — the solitary hunter is tired from chasing game. He can't wait to drag his catch home and take one last look at it. When the wild beasts all move to the afterparty and the guests walk back to their normal city lives, Floris also steps out of his hunting role to share tonight's catch with us. Take a look below at some more photos of Ninamounah's beastly spectacle, and let your emotions run wild.
The entire first capsule collection by Ninamounah is for sale at Zeedijk 60 in Amsterdam.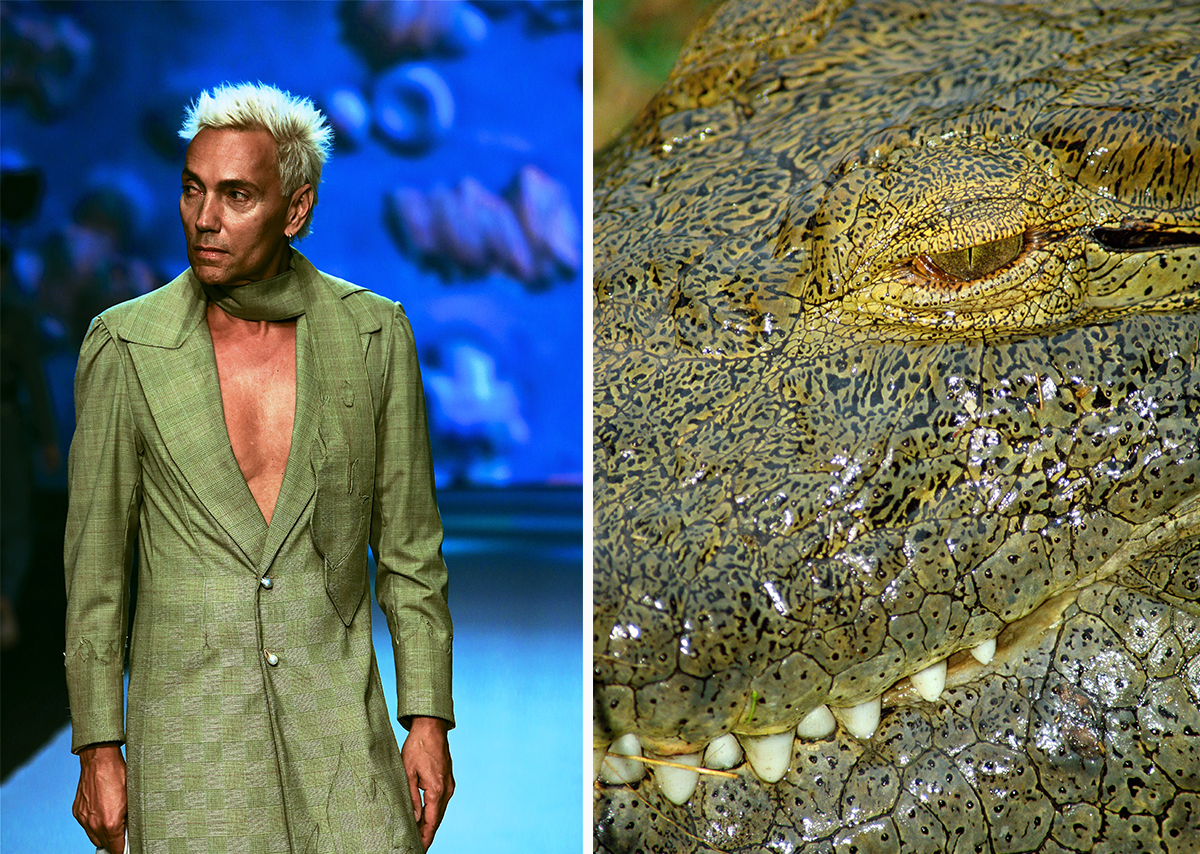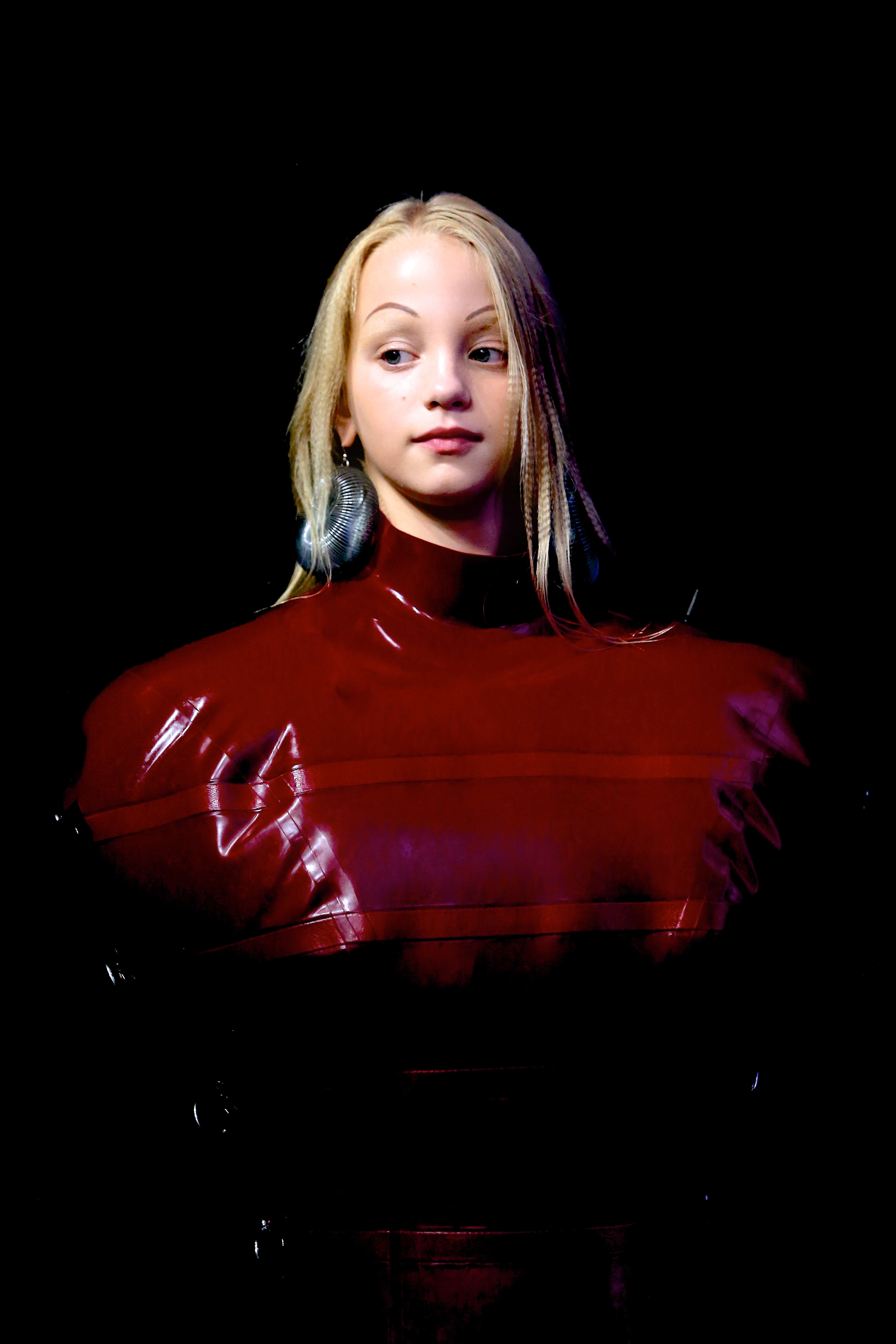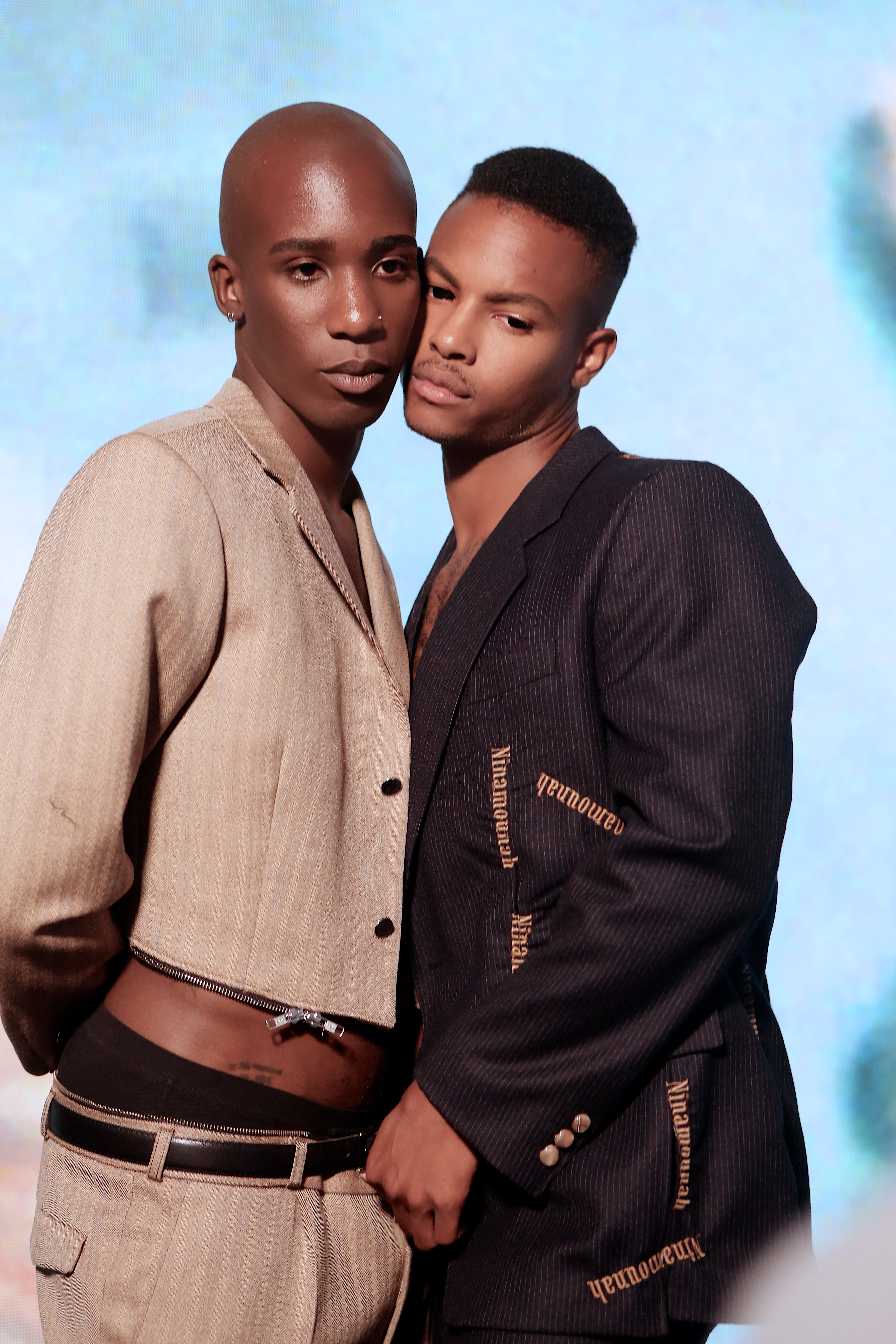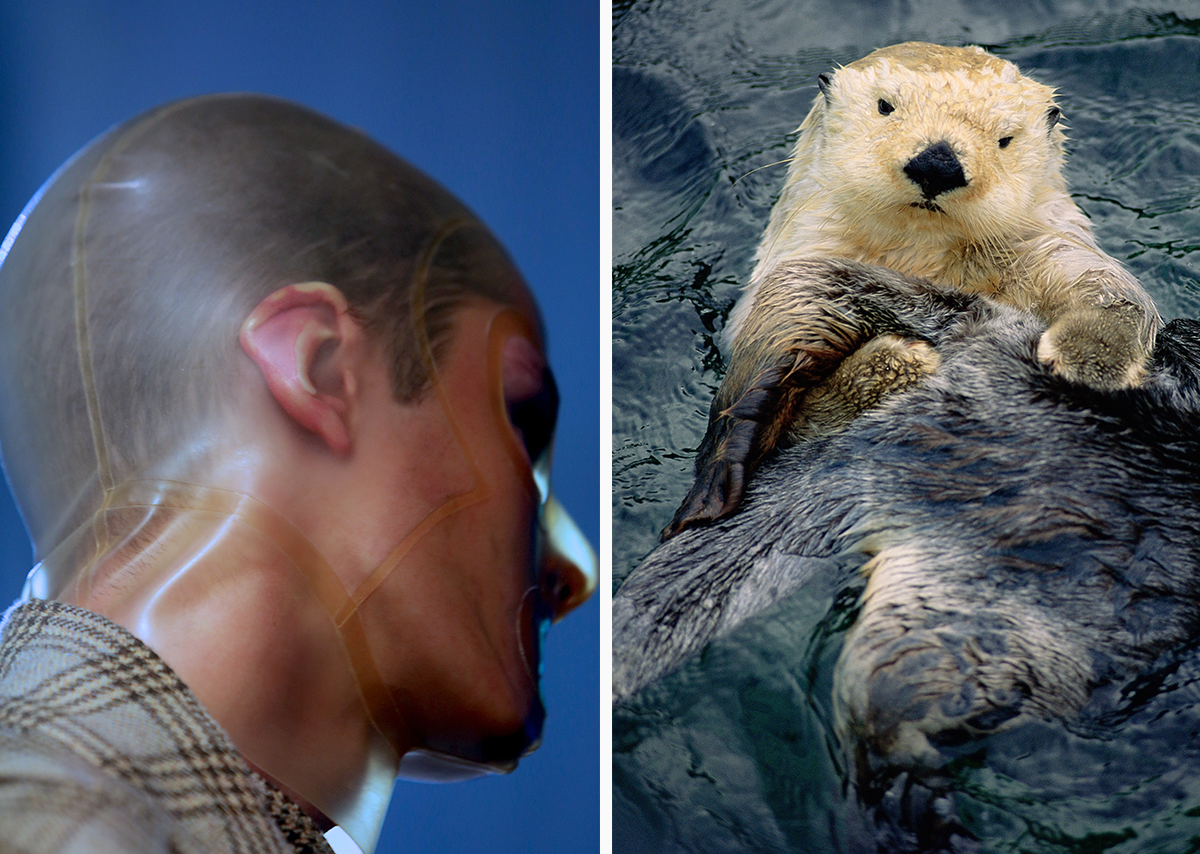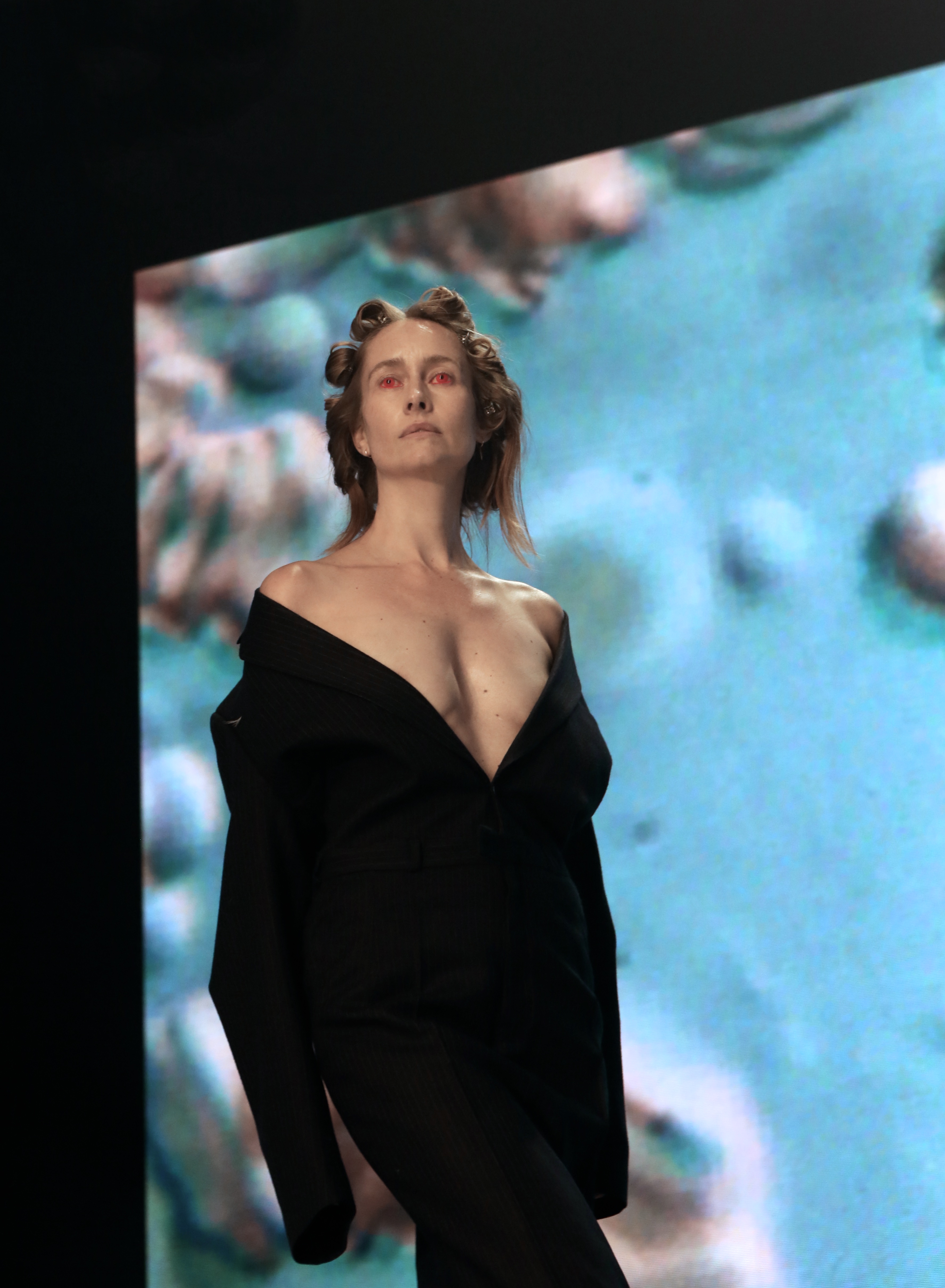 Credits
---
Shoes in collaboration with Naomi Hille
Latex by DeMasK
Visuals by Thomas van Kalmhout
Styling JeanPaul Paula
Jewelery by Cristel Ball
This article originally appeared on i-D Netherlands.
Tagged: