the folklore lets you shop africa's coolest cult brands
Amira Rasool's new online retail concept aims to give African and diaspora designers more than just attention.
|
13 September 2018, 10:13pm
Contemporary African fashion is an increasing powerful force in the industry. Nigerian teens are showing at New York Fashion Week, William Okpo is proving African design isn't just traditional prints, and Orange Culture is challenging regional conversations about identity on a global stage. But even as diaspora satellite weeks pop up in Paris and Milan — and African designs permeate our Instagram feeds — that doesn't necessarily translate to tangible success if stores aren't actually selling them.
Amira Rasool aims to change that with her new online retail concept, The Folklore. Stocked with 22 emerging and established designers — including cult swimwear label Andrea Iyamah, Black Panther cast fave MaXhosa, and Adebayo Oke-Lawal's aforementioned unisex brand Orange Culture — The Folklore celebrates the true diversity of Africa's fashion landscape. Amira came up with the concept while scanning African brands on social media and hitting up friends living in the continent for recommendations. After moving from Brooklyn to Cape Town last summer to work on the concept full-time, she started to discover hidden gems that hadn't made it to Instagram: like Mmuso Maxwell, a rising design duo whose ingeniously chic tailoring draws inspiration from elderly village women.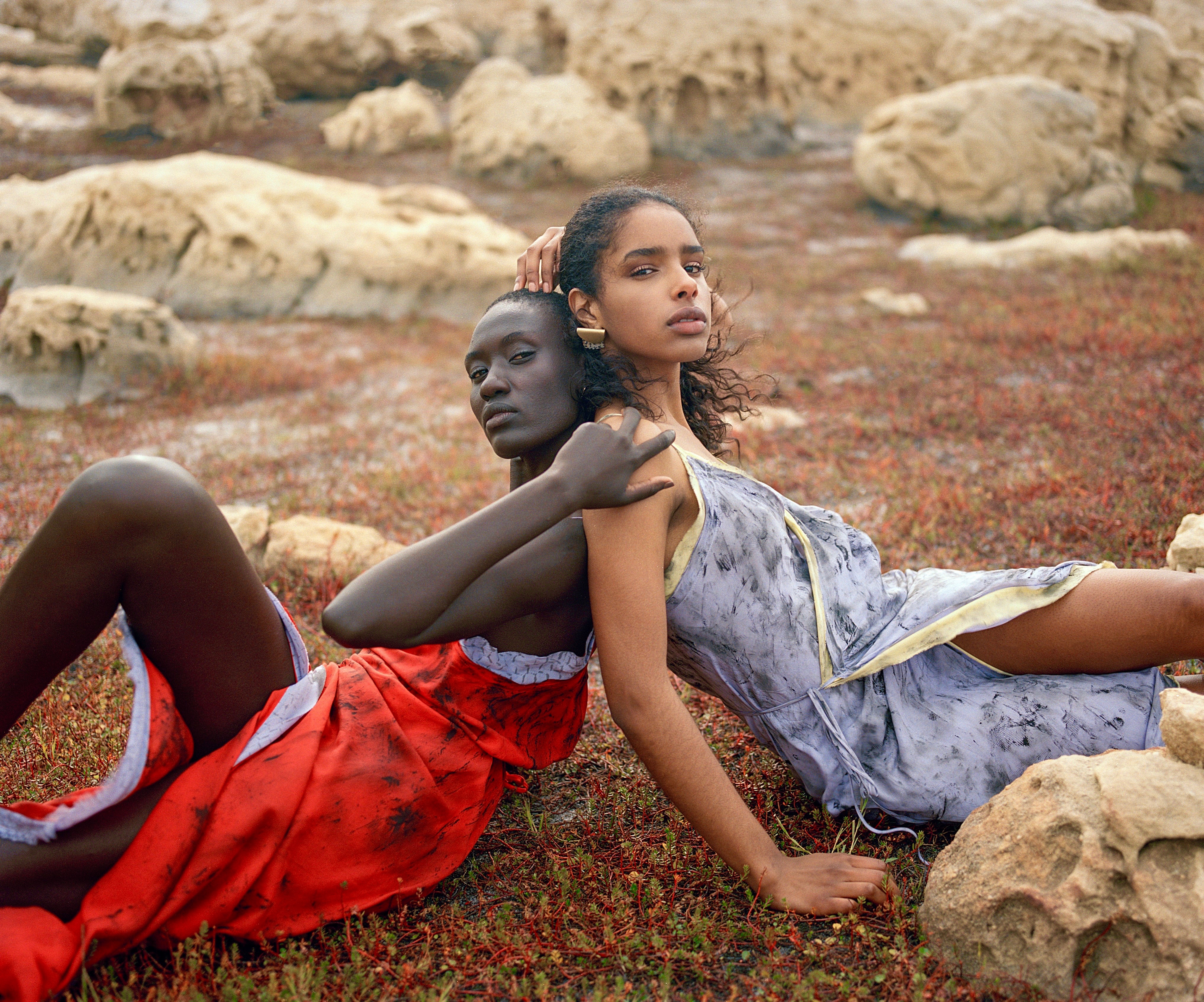 "I think spending those 11 months traveling between Cape Town, Johannesburg, and Lagos was really important because I got to touch the fabrics, talk to the designers, find out what they need from a retail partner, and how I can help them build beyond retail." Amira recalls, noting that it's difficult for local designers to financially capitalize of international attention. "It seemed strange to me that everyone wanted to repost African designers' work on social media and write articles about them, but no buyers were jumping to sell them," she tells i-D. "And sometimes, even locally, customers were not interested in supporting their own designers, and instead, purchased from European and American brands."
The Folklore isn't just special because it gives designers a platform. It also allows them to present their disparate visions without being filtered through an American or European lens. Amira's own aesthetic skews minimal and tailored, a vibe most people don't associate with African design, and one that takes center stage in The Folklore's picturesque fall/winter 18 lookbook — alongside vivid hand-dyed wrap dresses by W35T, gallery-worth statement jewelry from PICHULIK, and Mmuso Maxwell's singular asymmetric silhouettes. "I hate seeing people treat African design as a monolith. I recognize that each designer I selected has their own voice, their own story, and should be able to tell that story without worrying that their work will be misrepresented to fit within this restricting narrative."