head to shanghai in the totally sci-fi new video from 88rising's joji
"Window" is the new single from Joji's "Miyazaki on crack" EP. We had a chat with the artist about his "light trap" sound and uploading videos to YouTube in the fifth grade.
|
15 November 2017, 10:59am
This article was originally published by i-D UK.
Son of Japan, father of memes, and breaker of geeks' hearts, you really ought to know Joji by now. The 25-year-old is actually pretty shy, but you wouldn't think it when you watch his eccentric YouTube videos. Where his weirdo alter egos, Pink Guy and Filthy Frank, pull mad pranks and teach his almost 7 million subscribers how to scream stuff like "suck my dick" in Japanese, but the 25-year-old is actually pretty shy.
Half-Japanese, half-Australian (technically, though, he's never lived there and prefers to think of himself as "half-white"), Joji moved from Tokyo to New York just four years ago to study and has been busy since then; inadvertently putting out a chart-topping album, and, well, starting the Harlem Shake meme that made Bauer a lot of cash and had you moving madly through 2013. Though it was via YouTube that he found fame, with his videos racking up over a million views a pop, it was his The Lonely Island-esque comedy songs that saw him not only graduate from YouTube to iTunes, but score him (or rather, Pink Guy) the top spot on the iTunes album chart with the hilarious and gross Pink Season, which boasts tracks like "Über Pussy," "Small Dick," and "Rice Balls."
He follows, rather abstractly, in the footsteps of video kids turned musicians like Troye Sivan. Only, Joji wasn't snapped up by a major label and directed down a shiny pop heartthrob route. It was New York-based 88rising, the impossibly cool record label/management company/production team/internet phenomenon we're currently obsessed with that scooped him up. Affiliated with artists like South Korean rap star Keith Ape, Jakarta's Rich Chigga, and China's biggest rap crew Higher Brothers, they're making the Asian music #content that dreams are made of.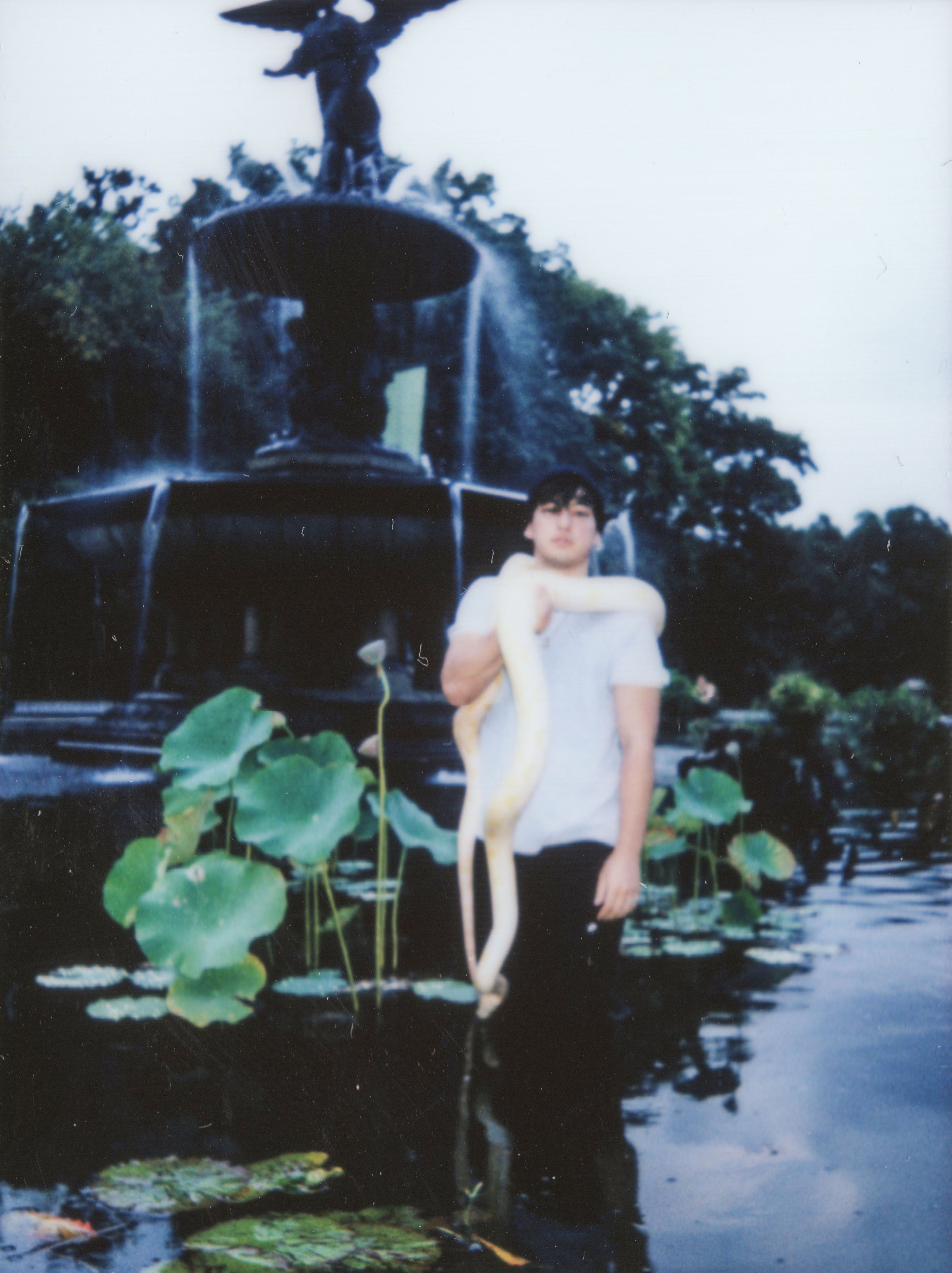 Loving the many faces of Joji, 88rising asked if he wanted to collaborate somehow. He did. After putting out his third Pink Guy record, he wanted a home for the "serious" music he had been making alongside the funny stuff, and turns out the serious stuff is awesome. Back in April, Joji released the minimal, classical-inspired i don't wanna waste my time, then the soggy rain on me in July, before collaborating with Higher Brothers on the catchy as hell " Nomadic."
Which brings us to now. Taken from his debut EP as Joji, In Tongues (out 24 October) we've been blessed with a trailer for the follow up to dark mystery ballad " Will He?" An emo adventure, the video for Window was directed by Joji's best buds BRTHR (the young duo behind The Weeknd's " Party Monster" and Travis Scott's "Butterfly Effect") who shot it in Shanghai, and is hella impressive. "It's basically a lot of me underwater," Joji tells i-D. "There's a loose narrative of a girl going around this futuristic city slaying demons and what not in order to save me. I'm the damsel in distress."
Keen to get to know said damsel a little better, we called Joji (Japanese for George, duh) for a chat while he was hanging out in his NY apartment. Fans will already know that Joji doesn't make a habit of doing interviews, "I'm not the greatest talker," he tells us before we promptly discover otherwise. Watch the video teaser slay harder than you've ever slayed before (in the direction of the demons please), and meet our new friend below for fun facts like what his wrestling entrance music would be, his favorite meme of all time, and the reason he only goes out at night.
Hi Joji! We're calling you in your apartment, right? Where do you feel most at home?
Actually nowhere. In Japan when I was growing up at least, no one had seen mixed kids that often, so people thought we were outsiders, foreigners, but we weren't. Then I come to New York, knowing nothing about America, and people actually accept me as more of a normal person here than in Japan. I guess I feel at home in Japan, they just don't treat me that way. It's alright though, I like being an outsider. It's more interesting.
What were you like in high school?
From what I remember, I was pretty obnoxious, always up to no good. That's how me and my friend got into music. We were making songs about other kids or teachers. I definitely toned down over the years.
Do you remember the first video you ever uploaded to YouTube?
I do. I was in 5th grade, YouTube was very young, and I was just putting up videos of me and my friends breakdancing and stuff. That's right, I used to breakdance a little bit when I was younger... before I realized that my body is far too fragile and unfit for that. Career-wise though, the first video was just me doing some garbage in a pink suit.
Sounds familiar. So was it getting sick a few years ago that prompted you to concentrate on your new music project?
Yeah, absolutely. It made me realize how fragile everything actually is, and I figured I needed to step up and have the confidence to change my whole lifestyle, because it was taking a toll on me physically. I just felt ready to dive in fully with my own sound and start moving in the right direction.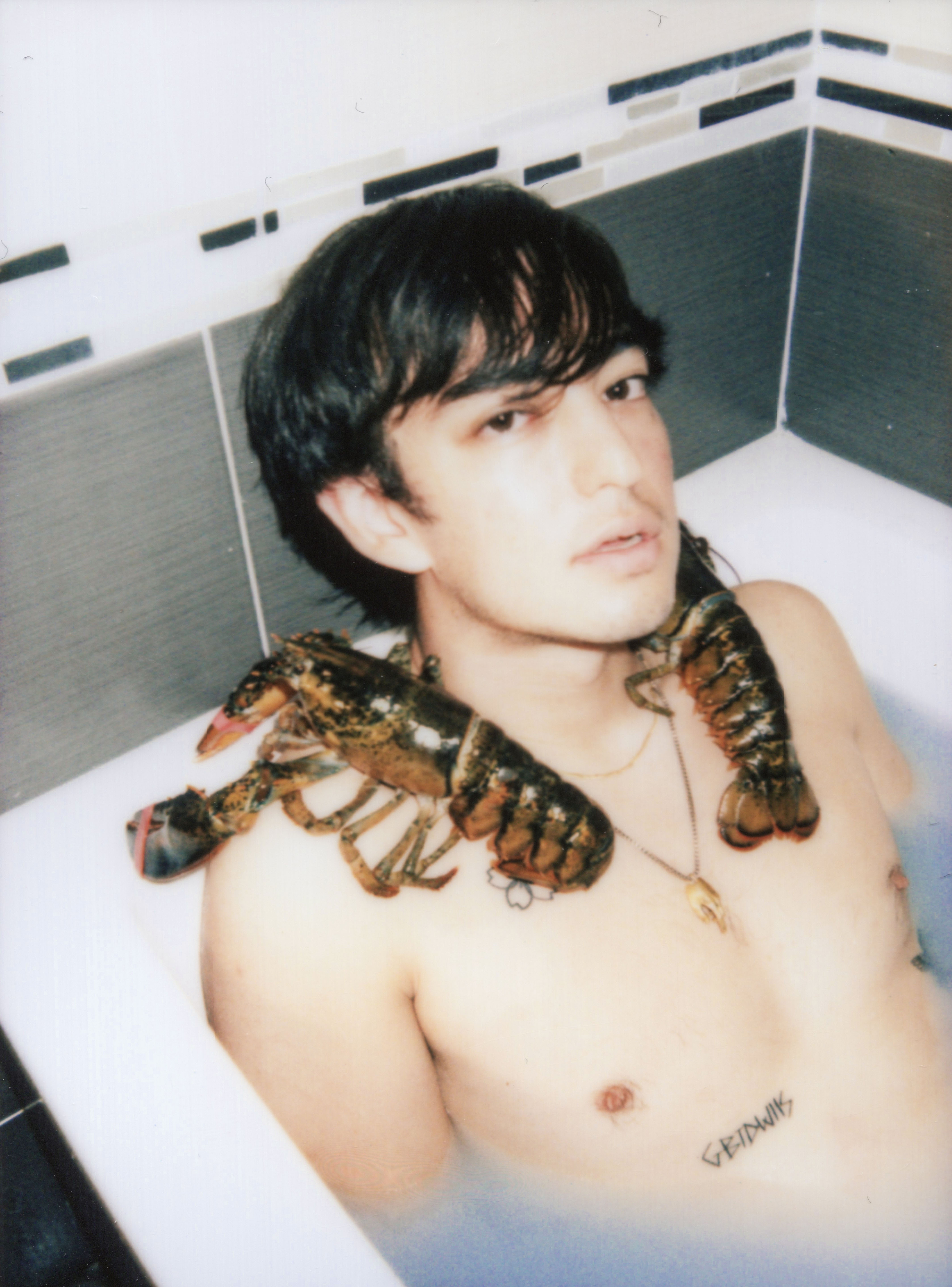 So how did you find your sound?
When I was young I listened to a lot of Radiohead and early Flying Lotus, so I like mixing modern and old sounds for an organic feel. I'm a sample-based producer, so I would collect sounds of piano that I recorded myself, just random stuff, and sample myself randomly. Donald Glover is a huge inspiration, obviously. He does everything and he does it very well. I'd just like to follow in his footsteps. I'm inspired by the way that pop culture is moving so fast right now, and I'm learning to study that. It helps me latch on to today's sound while still exploring. I enjoy trap, even though I'm not really built to rap over it. On the EP, there's actually a very, very light trap influence, but that's definitely not the whole vibe.
What movie do you reckon your EP would be the best soundtrack for?
Hmmm, that's an interesting one. Probably HER. It's got that sort of vibe, but it's also kind of Miyazaki on crack.
Perfect. Are you nervous about releasing it?
I'm a nervous person, so I'm always nervous about something. Once I put something out though, I don't really look at what's happening with it. I just rely on the people around me to give me either a thumbs up or thumbs down. I'm just going into it blind and I will continue to be blind.
Questionable plan. So how come you teamed up with BRTHR for the video?
We're all really good friends so we plan to work together a lot in the future. They're also doing artwork for me too, so they're kind of amplifying the gritty direction that I'm going in. They've said that my sound reflects their visual style, so it goes well together. Originally, they were supposed to make a video for what we speculated was the biggest song on the EP, but they ended up choosing a song that was a lot calmer than that, because they wanted to juxtapose what is such a really calm, pretty song with this really intense video.
You know what else is intense? Fame. How often do you get recognized in the street?
Probably every time I leave the house. If I do go out, it'll be at night or early in the morning when there's less people out. I can be intense, but I am very grateful for it. There's a lot of yelling. People get very excited and I'm just glad to excite them I guess.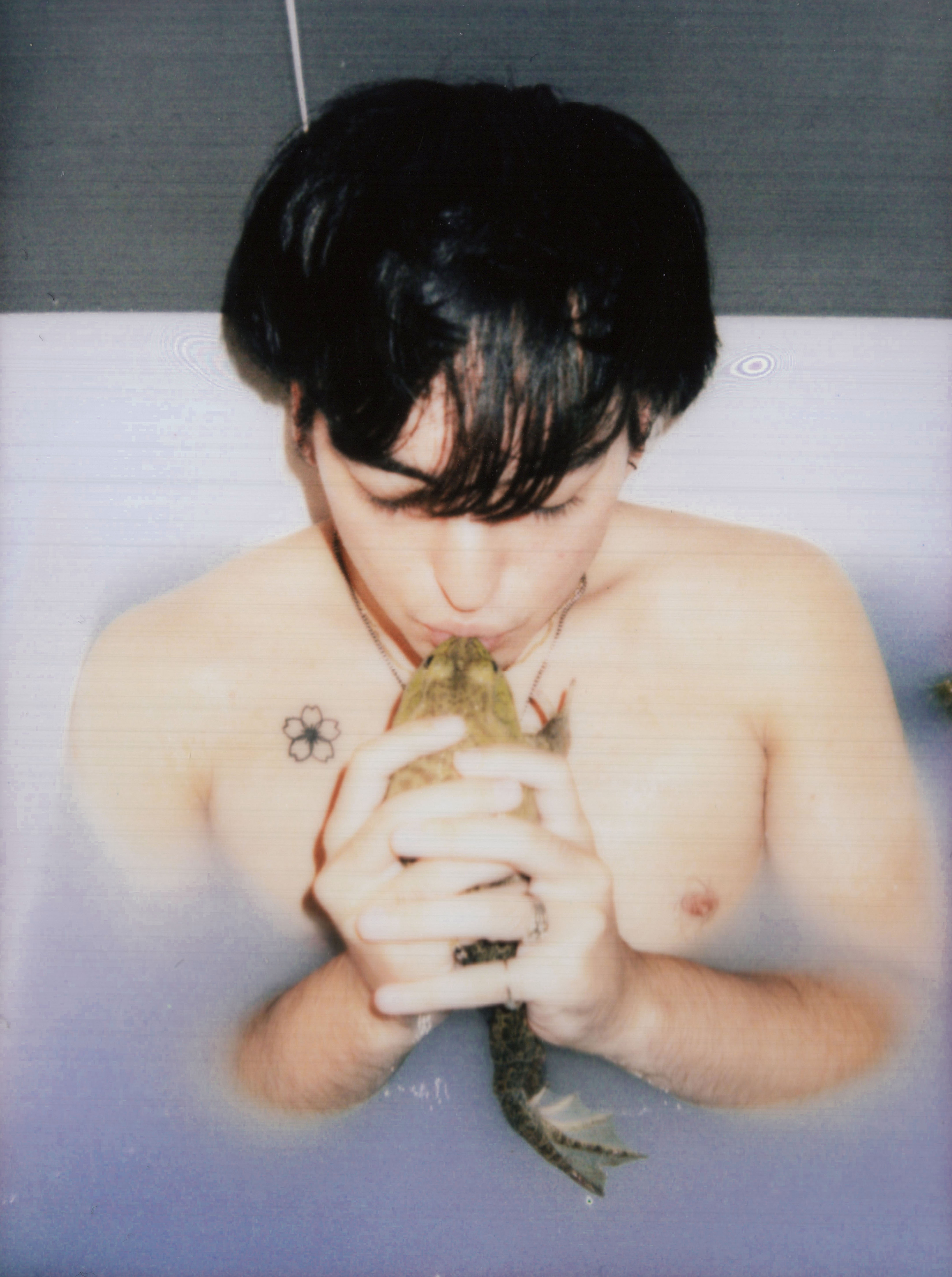 What's the biggest misconception people have about you?
That I'm really sad and depressed. I guess when I had my medical issue, I retreated personally because I wanted time for myself. I'm a pretty introverted guy, I'm not very interactive, so I hid from people for three years. Really I just wanted some downtime. Another misconception is that the internet says that I'm 5'7 but I'm actually 5'9. I know it's hardly 6', but it's better than 5'7... so someone should really fix that.
I'll get on it. Big question now: what's your go-to karaoke song?
"Champagne Supernova" by Oasis.
And what's your favorite meme of all time?
This is a bit of a cheeky meme, but the caption is "When mom says pizza's for dinner" and the picture is someone grabbing a girl's ass. It was unpopular for a reason. I guess the whole idea is that it's completely wrong. It's implying that you would grab your mom's butt because you're so into the idea of having pizza for dinner.
What about your wrestling entrance music?
It would definitely have to be " Hotdog" by Limp Bizkit. It's got a grand entrance vibe.
And last but by no means least, what do you think you'll be like as an old man?
Oh, I'm gonna be one of those dudes on a farm way out in the country with a dog and a shotgun. No friends or family, just sitting in my rocking chair on the porch, and every time kids come and meddle around on my property, I'll cock the gun and chase them off with the dog.