watch margot robbie transform into tonya harding, ice skating's most beloved villain
Robbie plays the disgraced figure skater in 'I, Tonya,' the world's darkest true-life ice skating comedy.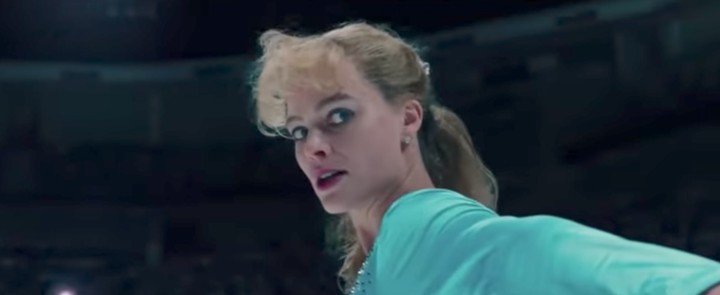 I, like Margot Robbie, who plays Tonya Harding in a new biopic about the disgraced figure skater, had no idea who Tonya Harding was until recently. (Robbie and I were both small children living abroad when Harding hired a hitman to break the leg of her opponent, Nancy Kerrigan, and that is where our similarities end.)
But lately there has been a renewed interest in the great figure scandal of 1994. In 2015, a museum opened in Brooklyn where you learn all about the poorly executed attack, or simply satisfy your appetite for bedazzled spandex. I, Tonya, a dark comedy about Harding, is finally hitting theaters this winter. The first official teaser for the film proves homegirl really did her homework on the ice cold athlete. After finding out that Harding was a real person, Robbie apparently watched every YouTube video about her that she could find.
"America. They want someone to love," says Robbie in her huskiest Oregon accent. "But they want someone to hate." Robbie — or her body-double — can be seen performing a spectacular slow-mo triple axle spin to a roaring crowd as the screen cuts to detectives knocking on her front door. The trailer should provide plenty of spangly last-minute Halloween inspo, while the film's theatrical release (December 8) is perfectly timed for Winter Olympics hype. This could be the best based-on-a-true-story movie about the snowy season games since Cool Runnings.