an unashamedly gay anti v-day pop bop from olly alexander and mnek
Watch the video for their flamenco-inspired, harmony-laden musical love child 'Valentino' here.
|
14 February 2019, 11:57am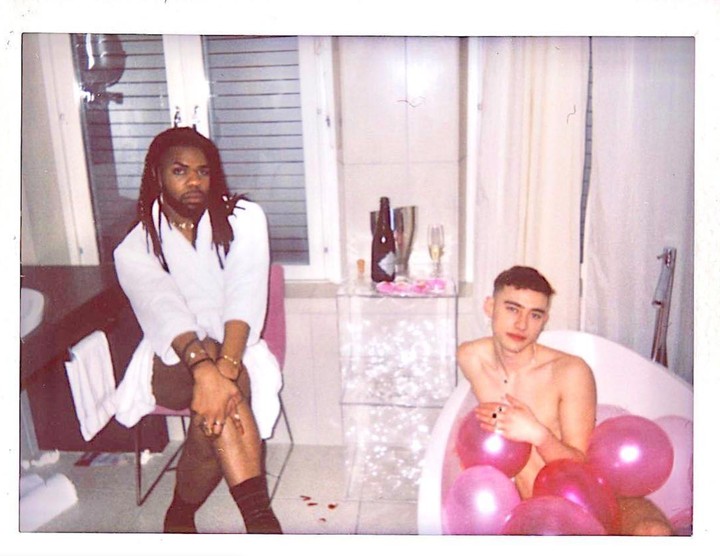 Valentine's Day is cancelled. Music pals MNEK and Olly Alexander from Years & Years just collaborated for the first time ever on an anti-Valentine's Day special, Valentino. "Uzo and I were inspired to write a song about the many fuck boys who have done us dirty," Olly told i-D. "I'm lucky to have a friend like Uzo -- somebody I talk to when I'm upset about a boy -- and working together was basically an extension of us hanging out. I hope the lyrics connect with people regardless of their sexuality -- we all know a Valentino!"
Their flamenco-inspired, harmony-laden musical love child is a duet about being unwillingly stuck under someone's spell, before getting over it with a little help from your friends. It's very fun and impossibly catchy. "Olly texted me a few days ago saying that we need to put Valentino out on Valentine's Day," says MNEK. "So of course I said, let's go!" The accompanying Jordan Rossi-directed video is full of rose petals on Stockholm hotel beds, giant teddy bears, bubble baths, heart-shaped boxes of chocolates and Olly Alexander's tears.
"I am so proud of this song for how unashamedly gay it is," Olly adds. "Two men singing about a boy is still disappointingly uncommon so it makes me very happy to be putting this song out."
Tagged: