off-white has launched an affordable line
"For All"
|
09 January 2018, 11:17am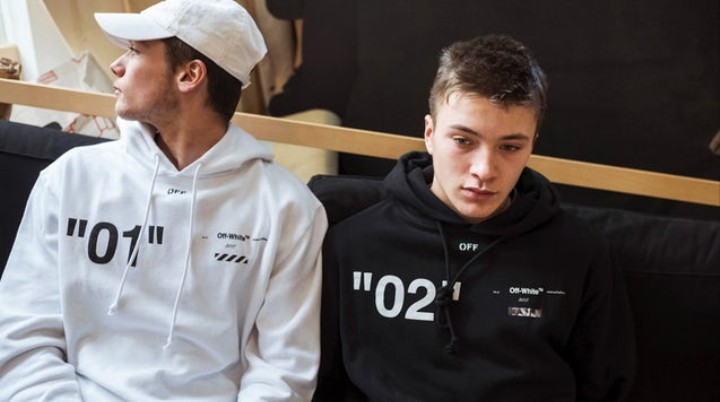 Image via The Business of Fashion
It's gonna be Off-White for all in 2018 as the label has just debuted a more affordable line, that's literally titled "For All". Talking to The Business of Fashion about the new collection, Virgil Abloh explained: "The price tier allows for a new customer to see themselves within the overall concept of the fashion label. Off-White can be luxury at a traditional luxury price point, or equally it can be relevant at an affordable price point."
The unisex capsule collection contains eight pieces, featuring graphic tees and hoodies that cost hundreds less than the average Off-White piece, with hoodies selling at £125 and T-shirts emblazoned with the brand's logo for £70.
The "For All" collection is available now from 11 Off-White locations worldwide, including New York, Hong Kong and Sydney. But if you don't manage to cop anything today, don't worry. Virgil also told The Business of Fashion that he plans to make more affordable lines a semi-regular thing, and that sticking to one price point was "old fashioned" in this day and age.
"I plan to launch periodically but with the freedom to decide where and when in each instance," he explained. Our bank accounts are eternally grateful.
This article originally appeared on i-D UK.