sza's solange-directed video is a moody sadgirl dreamscape
The dream team's collaborative visual for 'The Weekend' is finally here.
|
22 December 2017, 5:03pm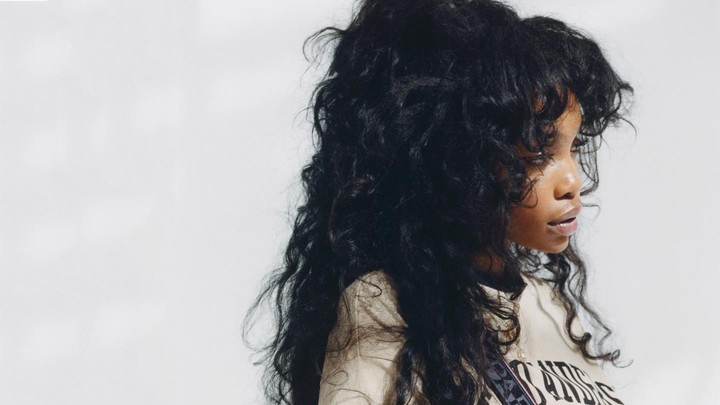 i-D recently called SZA the definitive sound of 2017, and she's closing out the year out on a very high note indeed: a collaboration with Solange. Earlier this year the game-changing R&B artist announced that her single "The Weekend" — a weirdly empowering side piece anthem off her debut album CTRL — would be directed by none other than Solange. "I think the universe is just bringing us closer to each other," she said at the time. SZA and Solange share a mutual connection in the form of Beyoncé, who enlisted SZA to co-write "Feeling Myself" in 2014. But the pair's connection is pure AF. Solange recently posted a video of her and Kelela fangirling out to CTRL track "Love Galore." ("That's my homegirl," SZA said. "I love her.")
The Solange-directed visual for "The Weekend" opens with a line of verse: "One opted out / an imbalance of power, shifted the whole tide / it waved." A dolled up SZA is then shown dancing alone in a series of otherwise empty locations — the balcony of a high rise, a parking garage, an empty marble gallery. Zoomed out camera angles and washed out colors create a sparse, somber mood that matches the song's honest meditation on being the other woman: "I just keep him satisfied through the weekend / You're like 9 to 5, I'm the weekend."
SZA is the queen of forging authentic connections. Her "Drew Barrymore" video featured an appearance from the titular icon, after Barrymore publicly endorsed the track. "I wrote her this long-ass letter, telling her how much I love her and what she meant to me," she told i-D. "When I heard she was down to be in the video I was like, 'Wow, I wonder if she thinks I'm crazy because of my letter.'" She didn't have to worry: it turned out her manager never sent the letter.