afro b's big 2017 afrobeats mix
This year London sounded like Afrobeats. This is your fast track ride through the highlights.
|
22 December 2017, 1:14pm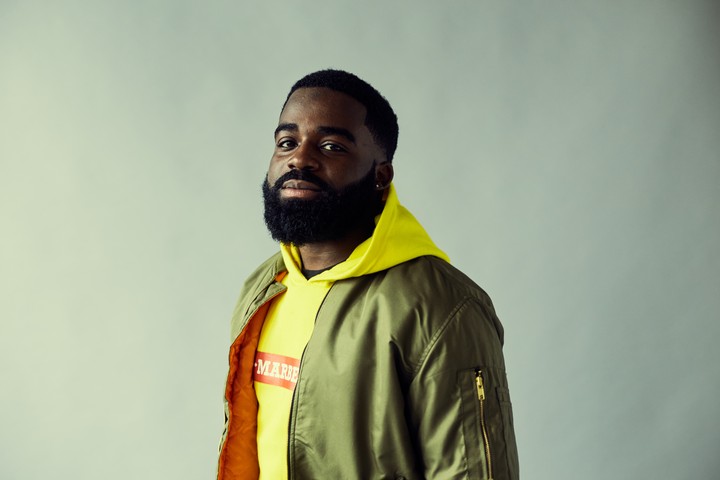 London DJ, songwriter, producer and radio presenter Afro B is something of a legend in the UK's Afrobeats scene. With a real talent for addictive hooks (see February's AfroWave mixtape with features from Yxng Bane and Team Salut and last month's single Pull Up), he can currently be found spreading good music and energy on his monthly Radar Radio show.
Afrobeats' unique combination of hip-hop and dancehall plus autotune has gone wild this year, with artists like J Hus, Not3s, and Kojo Funds joining Afro B and embracing a sound reflective of both their heritage and life in London. We asked Afro B to deliver his hot take, with a mix comprising of the best Afrobeats tunes to emerge this year.
"I really enjoyed putting this mix together," Afro B told us. "It is a true reflection of the music I love and make amongst so many talented artists and producers that have really moved the scene forward this year."
Tracklist:
J Hus, Bouff Daddy
B Young, Jumanaji
Kojo Funds, My Wish
Yxng Bane, Rihanna
Krept and Konan, For Me
One Acen, Verified
Sneakbo ft. Giggs, Active
Afro B ft, Yxng Bane, Juice and Power
Dave ft. Mo Stack, No Words
Giggs ft. Donaeo, Linguo
J Hus, Fisherman ft. Mo Stack & Mist
NSG ft, Geko, Yo Darlin
Stefflon Don ft. French Montana, Hurtin Me
Wizkid ft. Drake, Come Closer
Hardy Caprio ft. One Acen, Unsigned
Ramz, Barking
Fredo, Change
Not3s, Addison Lee
Steel Banglez, Bad ft. Mo Stack, Mr Eazi, Not3s, Yungen
J Hus, Did U See
Mabel ft. Kojo Funds, Finders Keepers
Wizkid and Mut4y, Manya
Davido, IF
Afro B, Joanna
Afro B, Pull Up Remix ft. Am & Skengdo