the best of this year's football fashion
Football didn't come home. But football fashion can.
Football isn't coming home this year, but there is always next year at the Women's World Cup. Or in four years when our spritely young team has morphed into undefeatable weapons and hopefully grown more exciting hairdos to talk about. Or -- and this is a very realistic and much more immediate option -- it might just be coming home to your closet.
Lyst has just released a new report that says women's searches for football inspired fashion -- basically anything with 'football' and 'soccer' in it -- has increased 520% since last year. General fashion searches including the same words have also increased 370%. A search spike isn't surprising -- it's the World Cup, everyone's been frothing football, living football, sleeping, dreaming and bathing in football. Until Wednesday evening, when we unanimously decided to never watch football again.
Rather, it's the size of the spike that's significant. Both in searches, and what feels like unprecedented mutual stanning between fashion and football. Gosha loves the beautiful game. Kim Jones and Virgil Abloh love it too. Acne made a football capsule collection. Vetements collaborated with Reebok to bring you these very comfortable looking sock/sneaker contraptions. The Nigerian kit became a streetwear staple. Gareth Southgate's waistcoat is now a national treasure.
In celebration, we've compiled a list of the best footie fashions, so you can bring football home yourself.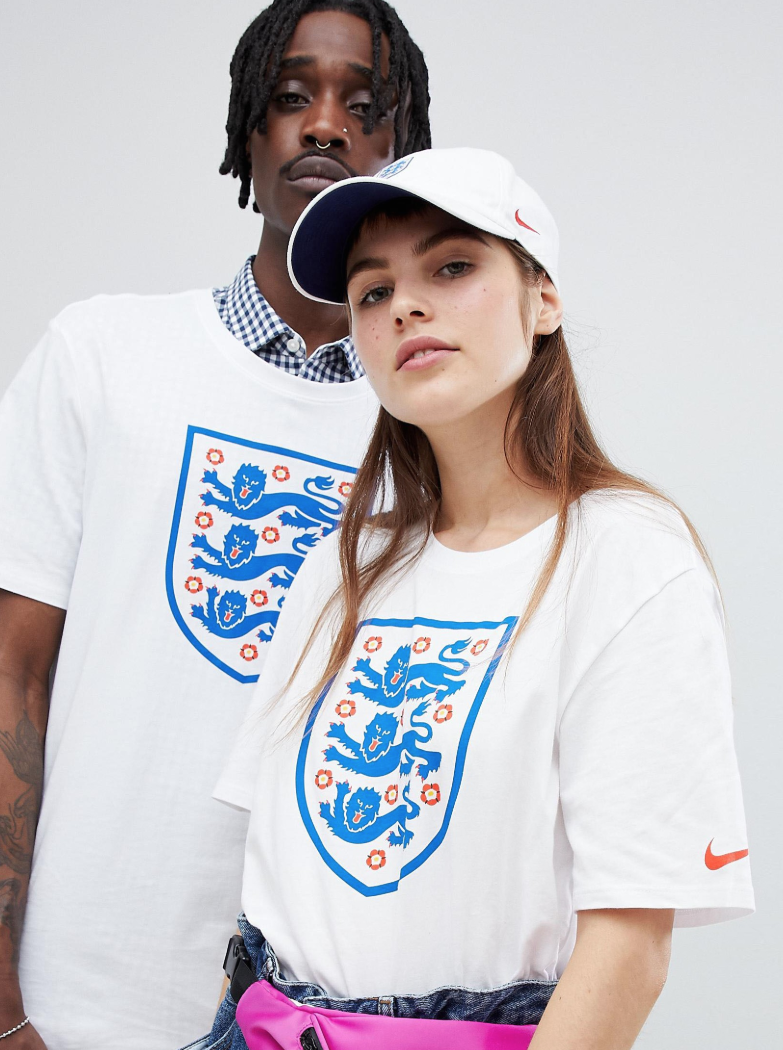 For the patriotic: Three Lions on a shirt
"THREE LIONS ON A SHIRRRRT, JEWELS REMAIN STILL GLEAMING" are not at all the right lyrics to the song that's been running laps around your brain for the past month. But that didn't really matter. What mattered was the hope. The optimism. The euphoric realisation that we could actually sing the words with total lack of irony. Why let that die? Buy a shirt with Three Lions on it. Make sure the song keeps doing a hamster wheel round everyone's heads forever and ever. One more time everybody:
Where to buy it: ASOS, next day delivery. It's coming home in time to watch England vs Belgium in the third place play off on Saturday night.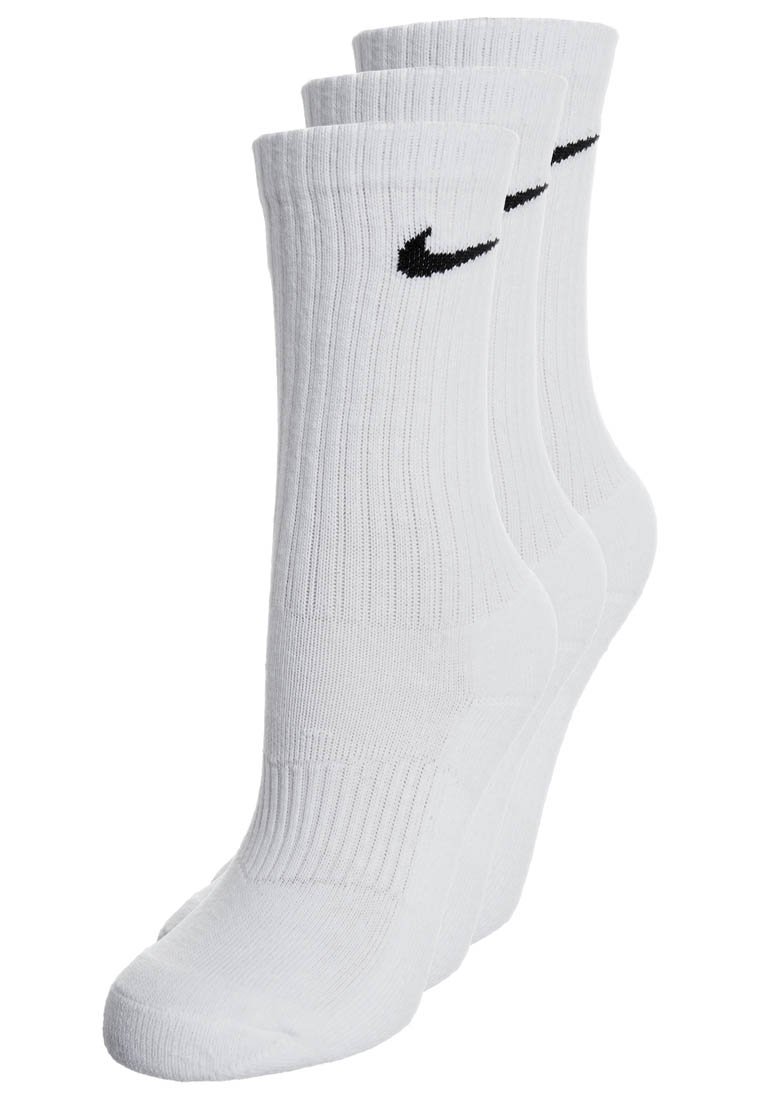 For the thrifty: sports socks
Technically these aren't actual football socks, because I presume you won't be walking around with shin pads glued to your calves you have to stick a ruler down every 5 minutes when they get itchy. But they are a nice touch.
Where to buy them: Sports Direct. Ask for a free mug.
For the brave: Gareth Southgate's waistcoat
In the same way Gareth Southgate flipped a nation's expectations, he has entirely transformed the narrative of the humble waistcoat. No longer strictly reserved for squeaky-voiced lads popping off to their first school ball, or your dad at Auntie Marge's 40th, Gareth has bequeathed the garment a whole new niche: lads lads lads. Admittedly they are still very hard to pull off, although I saw someone rock one at the pub last night and you know what? Great. Not to worry if you're not a fan of Gareth's finely tailored silhouette. Fortunately for you, resident fashion and footie expert Steve Salter compiled a list of 33 waistcoats for you to choose from. That is a lot, although probably not as big as Gareth's collection of identical ones though. Southgate you're the one. You still turn me on. Waistcoats coming home again.
Where to buy: M&S, natch.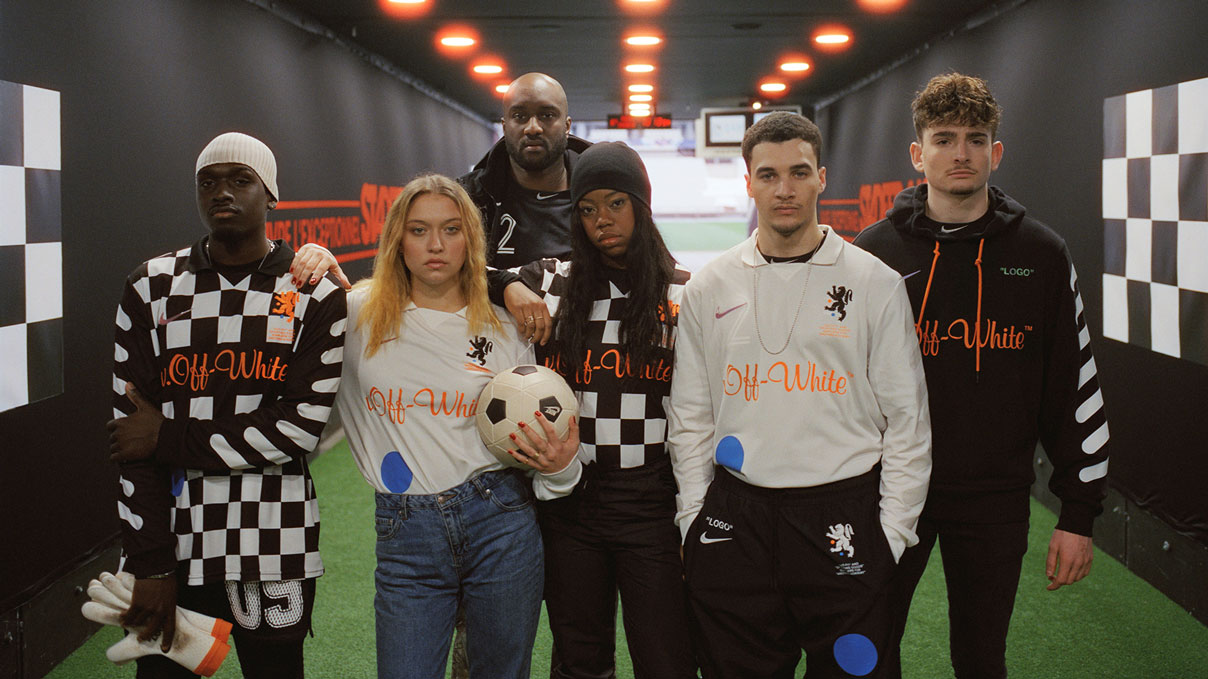 For the high fashion hypebeasts: Kim Jones and Virgil Abloh for Nike
Kim Jones just debuted his first collection at Dior Homme. Virgil did the same over at Louis Vuitton. And yet, still, they had time to squeeze in a World Cup collaboration with Nike. Kim put a sideways equal sign above a Nike tick to make a smiley (and you know how much we love a good punctuation inclusive smiley at i-D). Virgil put the word Logo where the logo would normally go. Both win.
Where to buy: here for Kim, sold out for Virgil :(
For the glamourous: Versace Versace Versace Versace
Look at Donatella. Look at her. This could be us but you paying. £500.
Where to buy: Matches, darling.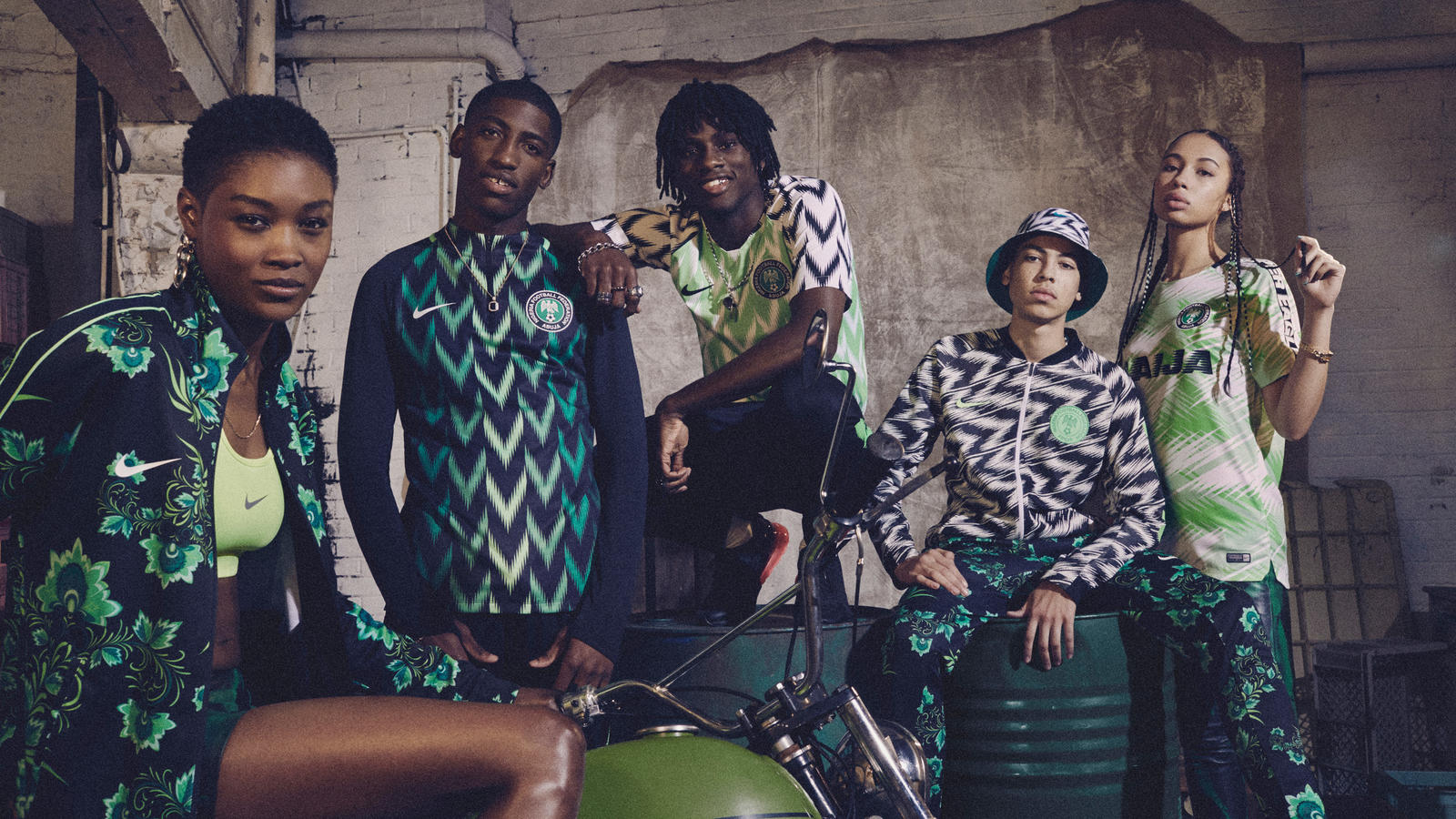 For the cool kids: The Nigerian Football kit
"Growing up, being African gained not one iota of cool, as the black British landscape, particularly in so-called 'urban' areas, was still heavily influenced by Caribbean culture; the music, the language, the style. I almost pined not to be from the country of our parents' birth if it meant more legitimacy among friends and in society," wrote Yemi Abiade for i-D, in an piece about how all that's changed: the Nigerian football kit has become the cornerstone of cool this World Cup. Footballer Alex Iwobi, rapper Not3s and Beats 1 host Julie Adenuga modelled in the campaign. It was massively hyped, enjoyed a reported three million pre-orders and sold out in minutes. Chill.
Where to buy it: Obviously it all sold out immediately, but if you or are prepared to make some minor sacrifices, like Pret baguettes and somewhere to live, you can buy it on eBay for 300 whole pounds.
For the hungover: Palace x adidas
God, you want to go home. You need to. Wednesday was hard. You hurtled straight from work to pub armed with a mere can of lager as fuel, because dinner is a small price to pay for a decent view of the TV. You were too nervous to eat anyway. You wrapped your mouth around either a fag, pint or your entire fist for the duration of the game, under the misapprehension it would calm you. Tears rained down and so did the pints. It's Friday and you're still hurting. Football isn't coming home, not this year, but dear god you are. You need bed, you need the consistency of Love Island, you need tennis! Which luckily is on TV right now. All the England players are already out. So you can support whoever you want. And you can do it while wearing some lovely Palace x Adidas tennis gear. Except it's all sold out. That's life isn't it.
Read more: