15 years after its release, 'thirteen' still holds up as a raw representation of teenhood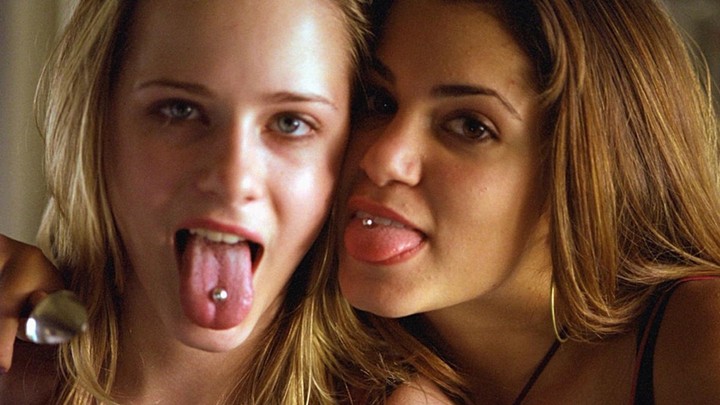 Still from Thirteen.
"Hit me," the thirteen-year-old character Tracy yells at her friend Evie at the start of the film Thirteen. "I'm serious, I can't feel anything, hit me!" she says, laughing in abandon as they huff aerosol cans on her childhood bed surrounded by teddy bears and posters of teen idols. Back and forth, the girls slap each other until the point of unconsciousness – all because they feel nothing in the moment, riding on a high, and everything all at once based on their volatile teenage lives.
Thirteen's opening scene was as striking as it was terrifying for early aughts audiences upon its 2003 release. But the casual violence on screen wasn't there just for shock value, it epitomized the message of Catherine Hardwicke's groundbreaking film about a thirteen-year-old spiraling out of control that however irrational these characters seem: that something is wrong in their lives.
Now, as Thirteen approaches its 15th anniversary, audiences can look back on the film and see how honestly it portrayed the transition of girlhood to adolescence. It was perhaps the first real time we saw on screen what a slap in the face life can be. It was precocious and subversive, and its unique perspective owes much to the script-writing from then thirteen-year-old star Nikki Reed. 15 years later, the film holds up because it not only comes from a female gaze, but the perspective of a teenage screenwriter who was able to explore issues like adolescent pressures and self-harm from a natural place, untouched by an adult point of view.
While films about teenagers often come off as romanticized or exploitative, what made Thirteen unique in avoiding these tropes is its screenplay coming directly from a teenager. Thirteen ultimately began as an outlet for Nikki to write about her own experience falling into the wrong crowd, but eventually developed into a serious screenplay when she began collaborating with her father's girlfriend of the time, Catherine Hardwicke, who was set to turn the piece into her directorial debut. It was Reed's means of sorting through her emotions, as she said never meant to appease viewers or explain away the gritty content. "I didn't make this film so I could be anyone's therapist", she once said, and she often told Catherine throughout the co-writing process, "you're not 13, you don't know,". Together they were able to craft a story from a more authentic place, representative of teenage voices and concerns that still remain relevant today.
Though Nikki wanted to tell a story about the reality of teenage suffering, Catherine, her sometime guardian and creative collaborator, wanted to shoot the film in a way that captivated audience attention -- especially for young girls. She went into the film with what she called "cinematherapy" in mind, saying, "I wanted to spark a debate. I wanted something that could connect to kids and moms so they would realize they were not alone." What it did though, was incite a moral panic. For many people, Thirteen was the first time they saw young girls -- young white girls at that, from comfortable backgrounds -- engaging in adult behavior and experimenting with drugs.
But what frightened and alarmed audiences in 2003 is relatable to teens who are still discovering the film anew in 2018. In fact, as society becomes gradually more accepting and the anxiety and mental health issues many teenagers face become more de-stigmatized, Thirteen is a relatable representation of teenage pain. What for many millennials was their first taste of rebellion is being reclaimed by a new wave of Gen Z teens.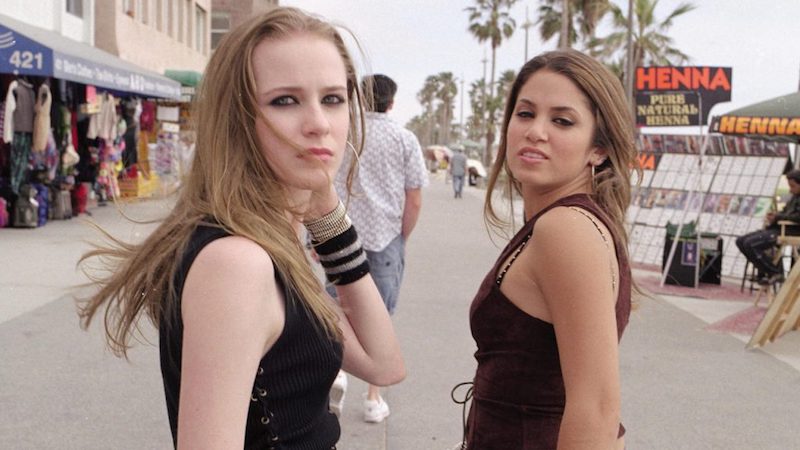 Bryce, a 17-year-old from Houston, TX, felt compelled to watch Thirteen after seeing images of the film on cinephile Instagrams and found that he "never felt so connected to a movie before." He says: "It's one of the most beautiful, raw, and relatable films I've ever seen and I don't think anything will top it ever. This movie shows what being a teen is truly like… It's like one of those reminders that things will be okay in the end, no matter what situation you're in, and I think teens need that kind of reassurance because when you're a teen, your problems consume you."
In today's culture where teens feel more accustomed to talk about mental health than ever and have grown up on the internet with outlets to share their troubles from Tumblr to finstas, media like Thirteen is what they gravitate toward, identifying with its unfiltered view of youth. Jazz, a 17-year-old from Paris, explains: "The film mirrors what it can be like to be a teenage girl. Teenagers want to breathe, to be free, but they can't be understood."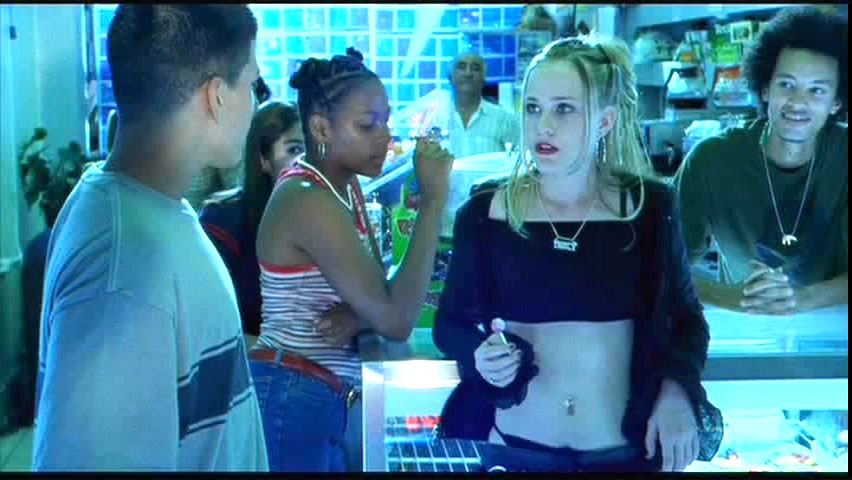 In other ways, though, both teens told i-D they felt Thirteen's focus on the social hierarchy of high school and its characters' drastic behaviours don't reflect their experiences in the new social media age. Teenage woes and the desire to fit in are narratives of girlhood that have persisted throughout pop culture and in our own lives well before Thirteen's release and will remain long after it. But even though aspects of Thirteen's plot may now feel dated, the film itselfwas a revolutionary piece of independent cinema because its female filmmakers went to a place others didn't dare to go in examining the lives of young women so candidly.
In some ways, the coming-of-age flick was ahead of its time, fitting more in the vein of no-holds-barred media that teens are familiar with today like Thirteen Reasons Why, The Edge of Seventeen, and Eighth Grade, which show it's not trivial for teenage girls to be unhappy and upset as they navigate the minutiae of their day to day lives. Moody, rebellious teenagers like Tracy and Evie of Thirteen were no rarities to cinema, but Thirteen took it to the nth degree. In its extremes and its simultaneously relatability, fifteen years on from the film's debut, audiences can still feel the destructive ecstasy of those girls' highs as they punch each other on a twin size bed, only to sober up to their melancholic realities. Even today, we're haunted by how painful it can be to be thirteen.
---
This article originally appeared on i-D UK.
Tagged: