the real fuccbois of mongolia
Don't mention Genghis Khan, young Mongolians want to be seen for who they are today.
Photography: Tumurbaatar Otgontsetseg
When you think of Mongolia, you might picture a group of fierce, yak hair-clad nomads in deels (traditional Mongolian overcoats -- pronounced as 'del'), riding magnificent desert steeds over rolling plateaus and into the distant horizon. Thanks to globalization and the wonders of the world wide web, such outdated romantic images are no longer representative of the country.
In a nation of 3.1 million people, almost two-thirds of the population ,or 2.2 million (as of 2016), now live in urban areas such as the nation's capital, Ulaanbaatar. And while poverty remains a rising and undeniable issue in the nation's urban slum communities, Mongolia is also among some of the world's fastest developing countries and experienced economic growth in the double digits in the early 2010's.
One only needs to take a look at Ulaanbaatar and its ever-changing cityscape. Newly erected clusters of shining high-rises and shopping malls against a backdrop of Soviet-style tenement blocks and Mongolian and Russian-influenced architecture. The people are changing too, decked out in the latest foreign brands, which can can now easily be purchased at the city's (formerly government-owned) State Department Store. Dynamism and signs of growth are everywhere.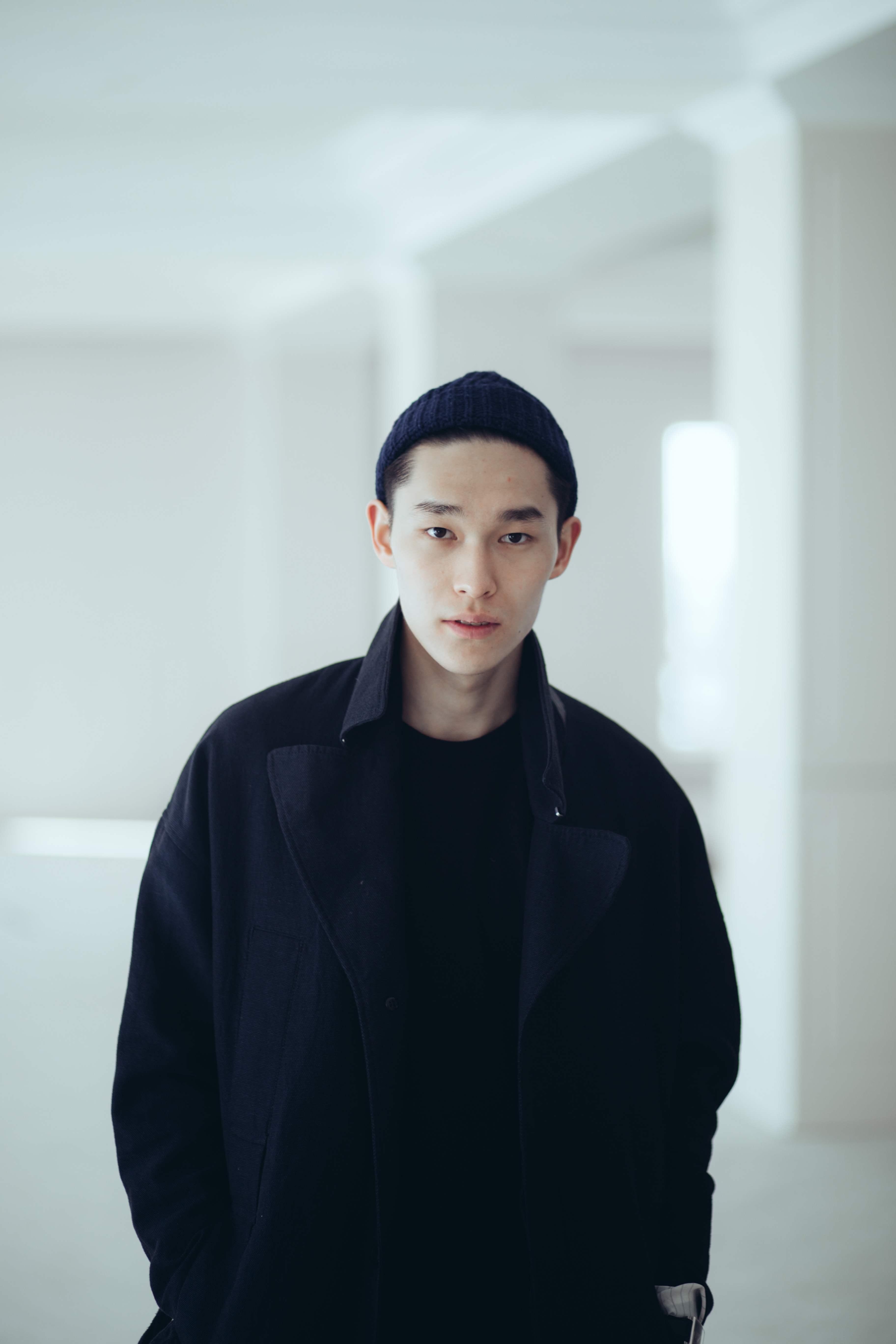 Tumurbaatar Otgontsetseg is one of the nation's up-and-coming street style photographers who has been documenting the rise of street style and youth culture in Mongolia over the past few years. According to him, young Mongolians these days, like young people everywhere, find inspiration in global influencers like Drake and Virgil Abloh. We're driving past restaurants and condominiums located along the city's Dund Gol River, as Tumurbaatar is talking about how, when he used to live abroad, everybody would mention Genghis Khan when they found out where he was from.
"When you say you're Mongolian, people will usually ask -- do you ride a horse? Do you live in a ger [Mongolian for yurt]," says Nomin Gantulga. We are all seated at a Korean-style cafe inside a giant shopping complex. "They'll know about Genghis Khan, but not about our fashion or modern culture." A fashion designer at Gobi Cashmere, Gantulga studied and lived in San Francisco for several years before returning to Mongolia to work for the nation's largest cashmere manufacturer. Tumurbaatar also studied in the US for four years before returning to Mongolia to focus on photographing the local fashion scene. "To me, Mongolian youth culture or modern culture is not well-exposed to the world, so showing this to a larger scale of people is my ultimate goal," he says.
The culture Tumurbaatar speaks of is a unique and emerging one. Like most places, it's difficult to generalise, but you could say that Mongolian street style is influenced by both the east and west by way of trends like American hip-hop and South Korean K-pop, just as much as it is informed by Mongolia's own traditions and culture.
Perhaps the most interesting brands from Mongolia explore exactly those fusions; Grandmaster mixes western skate silhouettes with Mongolian prints. Gami's unisex streetwear looks in the opposite direction drawing inspiration from K-Pop. Michel and Amazonka reinterpret traditional Mongolian folk attire into something more modern.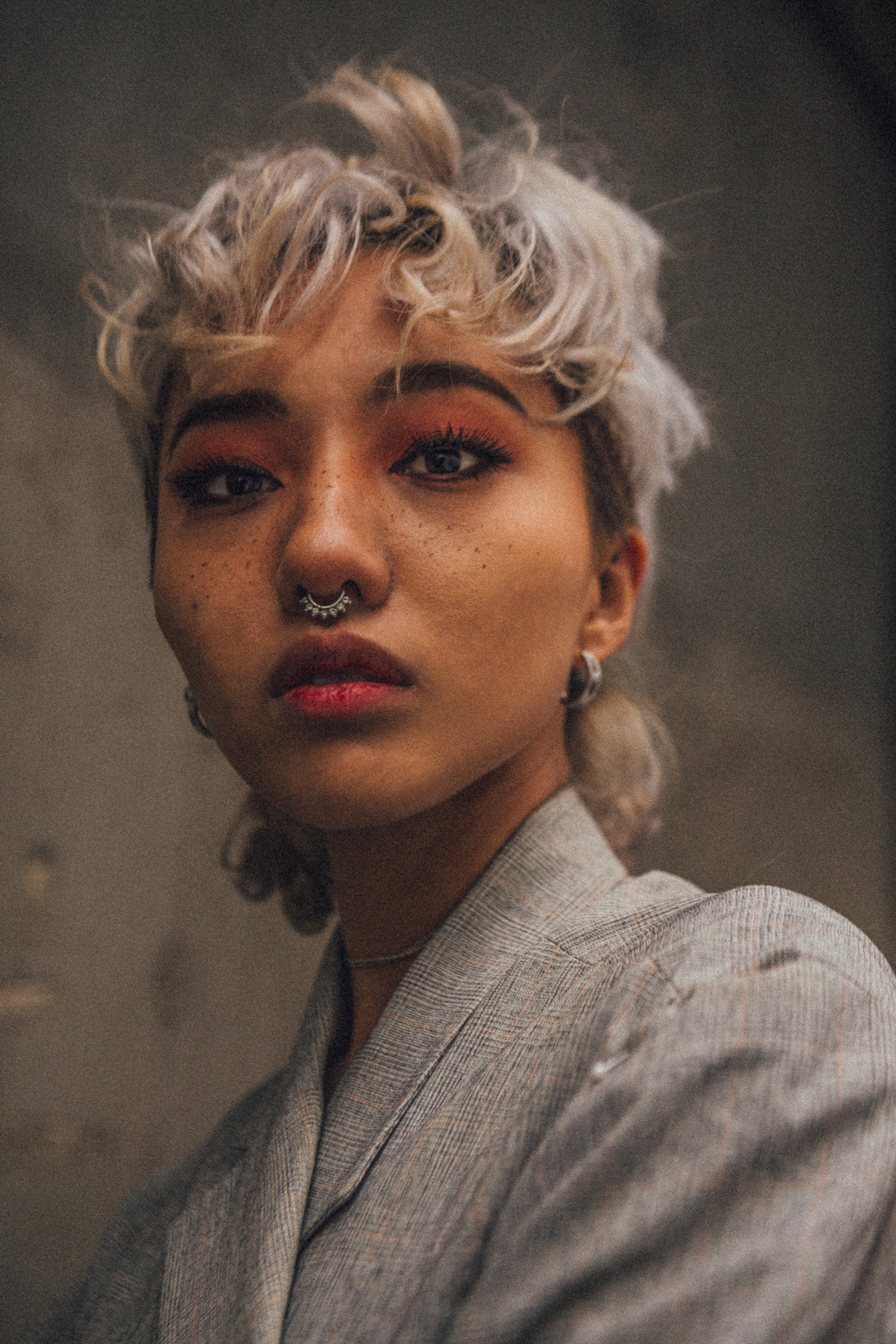 "Over the past few years, fuccboi style and streetwear has caught on really quickly," says Tumurbaatar. "Hip-hop is huge here. British indie rock is huge here. The Mongolian style scene is dependent on musical trends."
While it might be hard to imagine Harry Styles or Cardi B's influence in Mongolia when you're not there, the nation has come a long way in terms of sartorial creativity and self-expression over the past few decades. Until 30 years ago, the country had more in common with North Korea than the democratic nation it is today. From 1924, Mongolia, then known as the Mongolian People's Republic, was a communist state closely allied with the Soviet Union. It stayed that way for the next 70 years until 1990, when a democratic revolution took place.
"Before democratization, much like North Korea, there was no sense of creativity, only uniforms. State factories would manufacture what we would wear," Tumurbaatar says. Society was highly-monitored and heavily-policed and people lived in fear of being reported to the state security services, or of being purged or executed for something as minor as drawing a portrait of a political leader.
Fashion and self-expression was limited and that sense of self-restraint continues in a way today, says Oyunbold Naranbaatar, one of three designers behind streetwear brand Gami. "Our parents grew up in a very conservative era so it affected us," he says. "Just a year ago, a lot of Mongolians started dying their hair, even that was a shock to a lot of people." Because of the recent political tumult and rapid modernization, the generational gap between Mongolians can be extreme, he notes.
In relatively short time, Mongolia has already experienced three different eras of fashion and culture, according to Munkhjargal Choigaalaa, CEO of womenswear brand Michel and Amazonka. "The first period was before the 90s, before the democratic revolution, when things were mass produced and people wore the same clothes," Munkhjargal says. Then, since the revolution, capitalism has brought in mainstream American influences, high street fashion, as well as luxury brands. And finally, these days, it's the local designers that are truly beginning to shine. "Kids who grew up in the 90s are creating a new Mongolian fashion identity," she says.
Among these kids is Ankhbayar Sept, designer and founder behind Grandmaster, known for mixing traditional motifs into modern streetwear. Before founding Grandmaster, he launched his first street style brand called SMOK (pronounced smoke) in 2013, which was the subject of much local curiosity. "It was a bit of an insane idea, to start a Mongolian streetwear brand. When I told people I was making clothes they wanted to know why I would make Mongolian clothes, because we have foreign brands coming in," he explains inside his office at the Grandmaster studio. "People just didn't see a market for it."
"We just wanted to try and make the shirts and we did it. I posted a selfie on Facebook of me in a T-shirt with the Buddhist god of war on it, and people wanted to buy it. We didn't know anything about selling, business, fashion. We just didn't know anything. We were just experimenting and then people started contacting us. The T-shirt sold thousands," he says.
SMOK didn't have the infrastructure to continue its vision, but a few years later, Ankhbayar launched Grandmaster, which has been seen as a continuation of sorts of SMOK. The brand has since collaborated locally with brands like Converse, and their most popular design continues to be the Buddhist god of war, "I made it into our emblem," says Sept. "Mongolians are superstitious people and when you wear it, you feel like you're wearing this symbol of protection."
Like Grandmaster, other modern streetwear brands, like Michel and Amazonka, are also informed by tradition. Designed by sisters Michel and Amazonka Choigaalaa, the label mixes western tailoring with Mongolian silk patterns and with traditional details.
"We want our designs to have meaning. In this T-shirt, you can see the hands of god," says the brand's CEO Munkhjargal Choigaalaa, pointing to a white T-shirt with prayer hands on it while we are inside their studio. "One hand represents the past, and the tattooed hand represents the future" -- meaning blessing and protection, she says.
While they are keen to introduce the world to Mongolian tradition, it's evident these designers also want to be recognized as modern, fashion-forward brands. "Even if we are wearing jeans and sweatshirts, it's really cool to have our own traditional or Mongolian elements on them," Ankhbayar says. "Mongolia's fashion scene is emerging very fast, and I think the next generation is going to blow up," he continues. "The next generation of any country will be on the same page -- we have the internet and everything. We're just trying to be our own."
This article originally appeared on i-D UK.