david bowie's character makes one final 'twin peaks' appearance
FBI agent Phillip Jeffries​ makes a (sort of) return.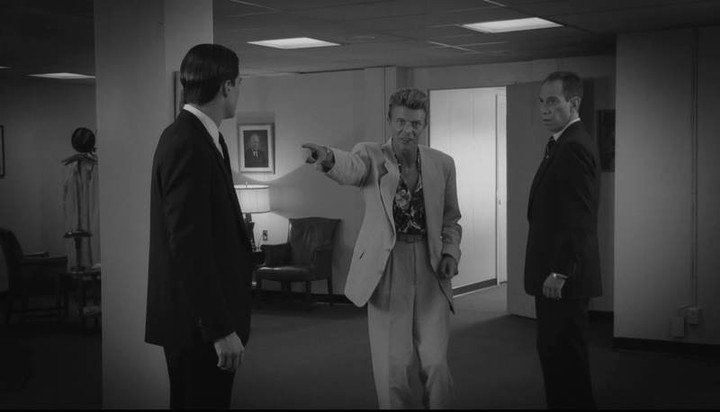 This article was originally published by i-D Australia.
Bowie fans were left feeling emotional after the most recent episode of Twin Peaks, which David Lynch dedicated to the late, great artist.
Bowie's Fire Walk With Me character, FBI agent Phillip Jeffries, made a final appearance in the show's fourteenth episode through a flashback sequence, which pulled footage from his original 1992 performance. Lynch had originally planned for Phillip Jeffries to make a much grander return: the character was teetering on the edge of insanity last time we saw him. There were loose ends to tie up, but Bowie passed away before shooting could begin.
Lynch has filled the third season of Twin Peaks with musical talent; both Sharon Van Etten and Nine Inch Nails have performed in the town's Bang Bang Bar. Sky Ferreira also appeared earlier in the season, though only to flex her acting muscles. With four more episodes to come, we're sure Lynch has a lot more up his sleeve.
READ: 7 instantly iconic fashion looks from 'Twin Peaks: The Return'