meet the wigmaster behind the best netflix shows and cindy sherman's art
Amanda Miller tells stories one wig at a time.
Zdjęcie Susanna Blavarg, dzięki uprzejmości Amandy MillerZdjęce
Amanda Miller can grow three mustaches in 12 hours. But her superpower isn't hormonal; it's technical. For almost two decades, Miller has been whipping up wigs for opera houses and Hollywood studios alike, earning a reputation as much for her skill as for her speed. A few crowning achievements: American Hustle, Inside Llewyn Davis, The Wolf of Wall Street, The Amazing Spiderman 2, The Night Of, and most of what you've devoured on Netflix lately: Unbreakable Kimmy Schmidt, The Get Down, Luke Cage, Master of None, and Jessica Jones.
The way Miller tells it — in the kind of low, seductive whisper that befits a woman who spends her time surrounded by molded skulls — she kickstarted her career on Saturday Night Live, a gig she landed after logging 10 years in apprenticeships in Santa Fe and New York. An in-house wigmaker under network gurus Bettie O. Rogers and Anne Michelle Radcliffe, Miller improved on her already-record pace. Between weekly shows, she would take measurements and make canvas block heads, built to mimic performers' exact head shapes. She would drape and pin lace, weaving in individual strands one at a time to create the most realistic pieces possible.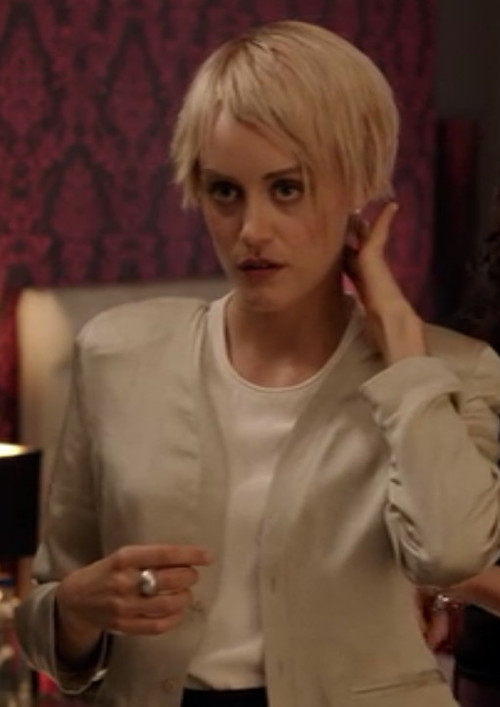 Eventually, a makeup artist who'd worked with Miller recommended her for a quick job on the TV show Rescue Me. "They needed a mustache kind of immediately," Miller remembers. Like most television, the show had shot scenes non-sequentially; one of its characters had had to shave his mustache mid-season, and now, to shoot earlier scenes, he had to have it back. "I just showed up on set and made them three mustaches there and then," Miller says. "I didn't realize that that was special, but they needed it done and I did it, and that's where it all started. After that, I just took off like fire."
Miller has always moved at the same breakneck speed. "To be honest, it was all financial," she says. "In a lot of wig shops, the setup is you get paid by the piece." Miller had a daughter to raise on her own and rent to pay. "I had to be that fast because I had to do double the work in much less time," Miller says. "I had the five hours she was at daycare, and I just had to get done in that time what someone else might get done in a 10-hour day."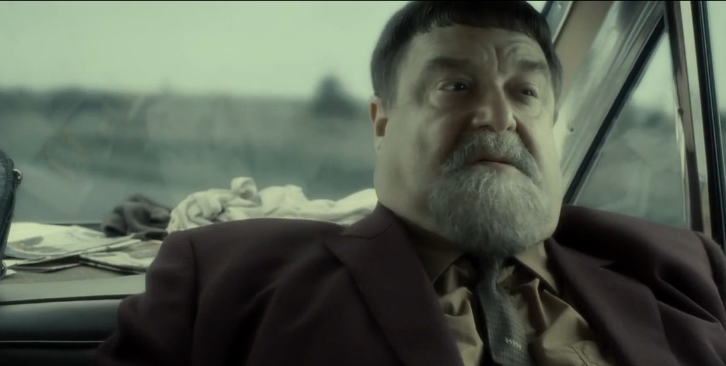 Even now, with her own studio and a team behind her, Miller has never eased up. "There's a lot in wig making that's just kind of riding a bicycle. Those kind of skills — you don't really drop it." And it's true; the process follows a routine. First, Miller is given photo research — pictures that show her how a hairstyle is supposed to look and photos of the man or woman who's meant to wear it. Then, she meets, perhaps, Kim Cattrall or John Goodman, takes head measurements, translates those onto a canvas block to have their head shape and hairline to work with at her studio, and eventually unspools silk and cotton and polyester and lace. "It's like architecture," she tells me. "It's really quite fun — and very intimate…. Discretion is a big part of what we do."
Sometimes, Miller, who operates her business from her Tribeca studio, worries that she'll feel the effects of her own relentlessness: "I wonder about my eyes. Am I overworked? But now that I run my own studio, I set the time and the delivery dates." That is, from her perch in Tribeca, Miller makes the rules. She doesn't stitch or sew after dark, for example; it's easier to gauge her work in natural light. And she's come to appreciate that it's hard not just for her, but for her staff "to sit still for more than four or five hours at a time and do the work at the level I want it to be done. I don't want pinched nerves and I don't want sore necks." (She is "a big believer" in massages, for the record.)
Still, the job's physical demands have never diminished the exquisite, almost spiritual pleasure she takes in it — nor do they affect the way she sees her work. When she was little, Miller's father owned a small shoe store in rural Michigan. He specialized in orthopedics. On Sundays, he would take Miller to the nearby shoemaker's workshop, where they'd pick up each week's commissions. "I remember thinking it was really magical," Miller says. "The smells of the leather — the vinegar, the alcohol. And then those heavy tools as well — the steel hammers and all that." When she walked into her first wig shop, "the same magic took over," she remembers. "I fell in love in just the same way. I knew immediately it was work I could do and do well really quickly."
When she gives herself permission to pause (just momentarily!) to look back on it all, Miller swears she has no favorites, although she does have a specific fondness for The Night Of's Riz Ahmed, "just a fantastic guy," and Unbreakable Kimmy Schmidt's Amy Sedaris, whom she pronounces "a riot."
And of course, there's Cindy Sherman, the acclaimed artist who commissioned Miller to style wigs for her exhibition at Metro Pictures in 2016. "To see the work on her, on the gallery walls..." Miller trails off. It was the peak, she thinks, of her career so far. And yet, even so, it's still true that Miller has loved every collaboration, every job, every ridiculous sideburn. (Lately, she's been trying to create "block-shaped hair" for the DC Comics Solomon Grundy movie, a thrilling puzzle.) "I just want projects," she insists. "I always want to be working. I don't even like to go away for more than four days. I just want the work."