watch the teaser for 13 reasons why season 2
It also just got a release date.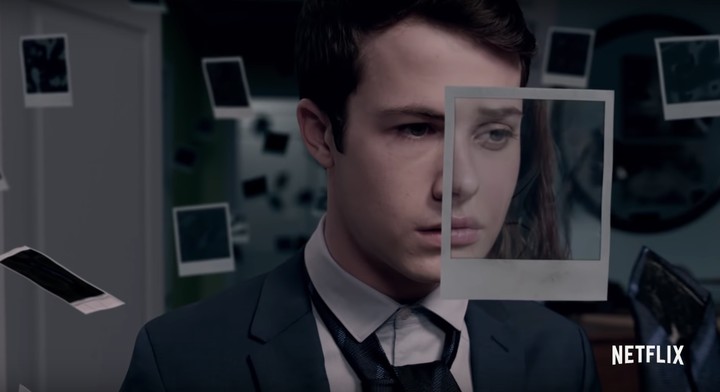 Image via Youtube
Last year's Netflix series 13 Reasons Why was one of the most controversial shows -- and the most tweeted about -- to hit the internet. And from the looks of the just-dropped teaser trailer, season two will be no different. It's all slow-mo shots of season one's returning cast and a final note -- handwritten on a polaroid of Hannah's terrified face -- "the tapes were just the beginning".
Based on Jay Asher's YA novel and produced by Selena Gomez, season one hung around the death of 17-year-old high school student Hannah Baker, and the '13 reasons why' she commited suicide -- retrospectively discovered by her classmates through a series of tapes Hannah had recorded before she died. In an interview with Us Weekly, Miles Heizer (who plays Alex Standall) confirmed that season two will be a continuation of the first. "I will say we took the issues that were present in season one and made sure that they are present in season two. We really went head first into all of these things that people thought were taboo and talked about them anyway." He adds, "If anything, we're even more open about the taboo topics from season one and we dive in deeper."
The taboos he's referring to include the likes of suicide, sexual assault and mental health -- very real, very serious issues that are increasingly getting the attention they warrant. However, the way the show treated them polarised a lot of people. On one hand, many were grateful that 13RW's popularity and subject matter opened up this conversation, providing a lens through which kids, parents and teachers alike could explore and discuss these topics. It also challenged normative TV tropes: while the death of young women on screen isn't uncommon, they're normally reduced to the type of passive victims that punctuate CSI reruns. As Variety wrote about the show, "To stand out, to seem "edgy" or to make noise, many shows do cheap, demeaning things to women all the time, and most programs are often studiously disinterested in showing the realistic aftermath of those wretched moments." 13 Reasons Why, on the other hand, probed the personal with devastating effect. 13 Reasons Why compelled us to care.
Conversely, many accused it of glorifying and sensationalising suicide. Through shoehorning a very complex issue into relatively linear story arc, the show dramatised it into a gripping series of cliffhangers in which audiences were more preoccupied with what's coming next than the issue at hand. People also heavily criticised the explicit way in which the show depicted the suicide itself -- a decision the writers later defended in an op-ed for Vanity Fair.
There was also the problematic way in which Hannah's classmates were positioned as part of the cause, an issue that's twofold. Firstly, pinning partial blame for a young person's death on another can't be good for another's mental health. Secondly, while it's true that mental health can be affected by external factors, there's also dangers in clutching for reasons to explain why people think, feel and act the way they do in the interests of closure. As the Guardian wrote, " 13 Reasons Why breaks the cardinal rule: don't look for external causes or circumstances that could happen to anybody when you're dealing with suicide. The important thing is not to present it as a reasonable, if extreme, response."
Whatever side of the debate you fall on, it's undeniable that 13 Reasons Why continues to galvanise much needed dialogue around these issues -- in the way mental health and youth suicide is handled in the show, in pop culture at large, and at home.