Meet the creatives making art to fight the planet's climate crisis
Art Partner have announced the winner and runners up from their recent competition to elevate young artists exploring global warming in their work.
|
04 December 2019, 2:00pm
As world leaders meet over the next two weeks in Madrid for COP25, the UN climate crisis conference that aims to get governments to commit to net-zero carbon emissions by 2050, Art Partner has been seeking out the best young creatives exploring global warming and the climate threat we face. Following a huge search that received submissions from 40 countries around the world, the #CreateCOP25 winners have finally been announced.
19 year old Nicholas Bennet triumphed with an innovative, dystopian film that portrays a businessman whose commute is disrupted by flooding. He pulls up his trouser legs to reveal that his formal work shoes extend into wellies with an extra danger-warning orange, waterproof material that can be pulled up to keep his clothes splash safe. "With this film, I aim to re-think what's most important to us: tradition, innovation or a mixture of two," Nick says.
"I focused on daily rituals and products that can be overlooked but are a definite part of working life and overall well-being". This comes through in the second half of the film, when a worker turns their umbrella into a water collector to make a cup of tea. "I knew tap water might be unavailable, but rainwater would be in abundance".
Alongside the winner -- who wins $10,000 towards a future sustainability project -- Art Partner also announced five runner-ups, who received $2,000 each. Runner-up Andrea Saum received recognition for her interpretative dance film depicting a tidal wave caused by manmade pollution. "Dance gives the audience a more personal and relatable experience to changing environments," says Andrea. "I created this piece to motivate those who have a passive attitude towards climate change and to help them realise that saving the Earth is all of our responsibility."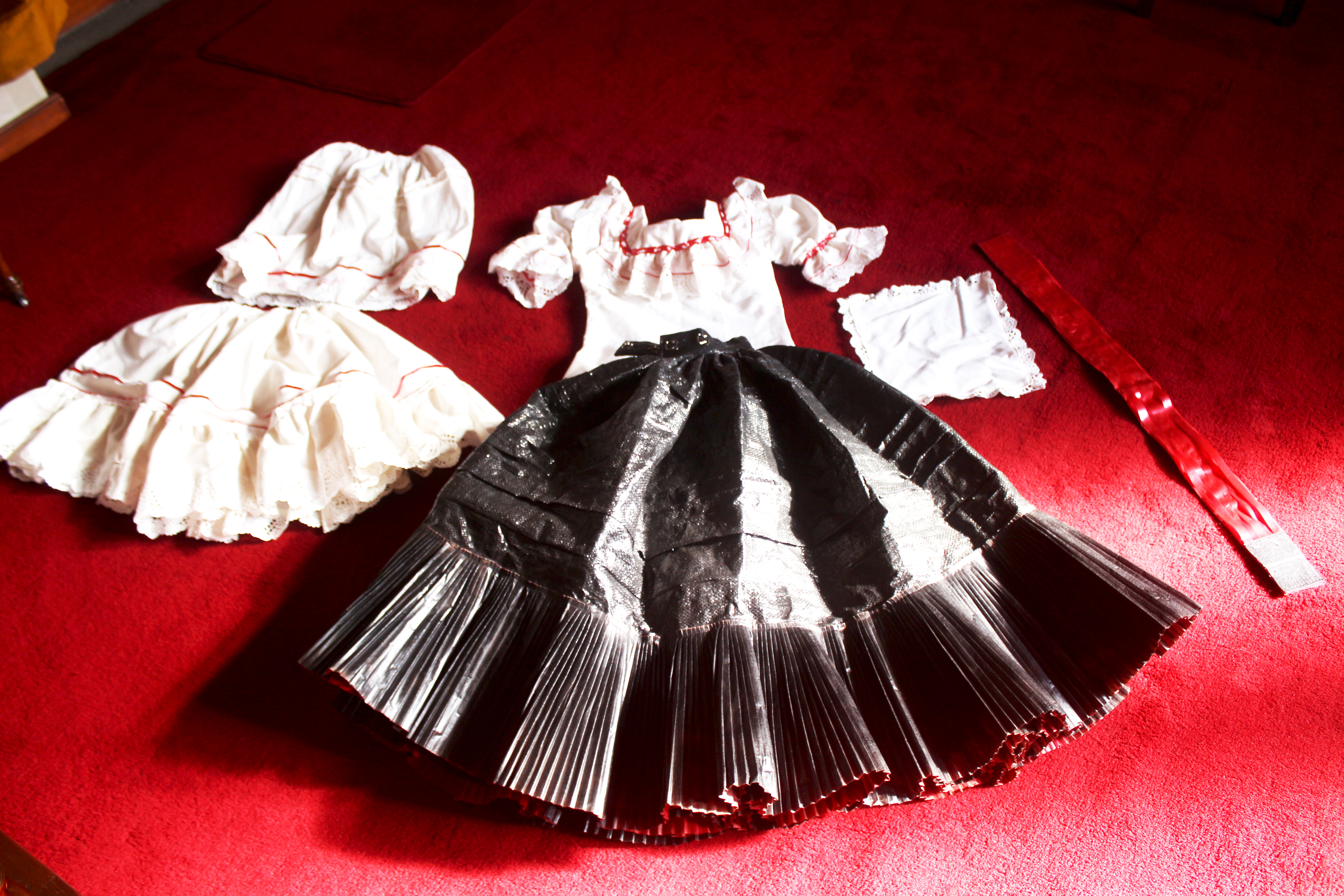 Fellow runner-up Daphne Gomez made an entire dress out of recycled plastics. The 18-year-old Peruvian drew on the tradition of the Marinera, with the dancer's costume constructed with a skirt made of synthetic sacks used for food transportation, a blouse from flour storage bags, lace from the ghosts of napkin's past and earrings from painted bottles bases. Sculptor Zhu Ohmu was also a finalist. Her spiralised, bulging and close-to-collapsing ceramic vessel represented "earth as a vessel that is slowly, then quickly, losing its ability to hold."
Sis Gurdal's submission focuses on mental health in the wake of the climate crisis using a meditation guide style that tempts the listener to focus on themselves and ignore the dangers of global warming and all the signs around them. Climate Change, Sis argues, is "often an issue presented as an abstract, uncertain cost, distant in space and time, and requiring external incentives to motivate individual action."
The final runner-up is Kailash Bharti whose book half-life features writings and visual landscapes alongside tear out pages made of plant digestible materials containing different varieties of seeds. "The reader will be left with the skeletal internal worlds and images of the book," says the 22-year-old Londoner. "But it's also a vibrant external world -- that encourages much needed biodiversity"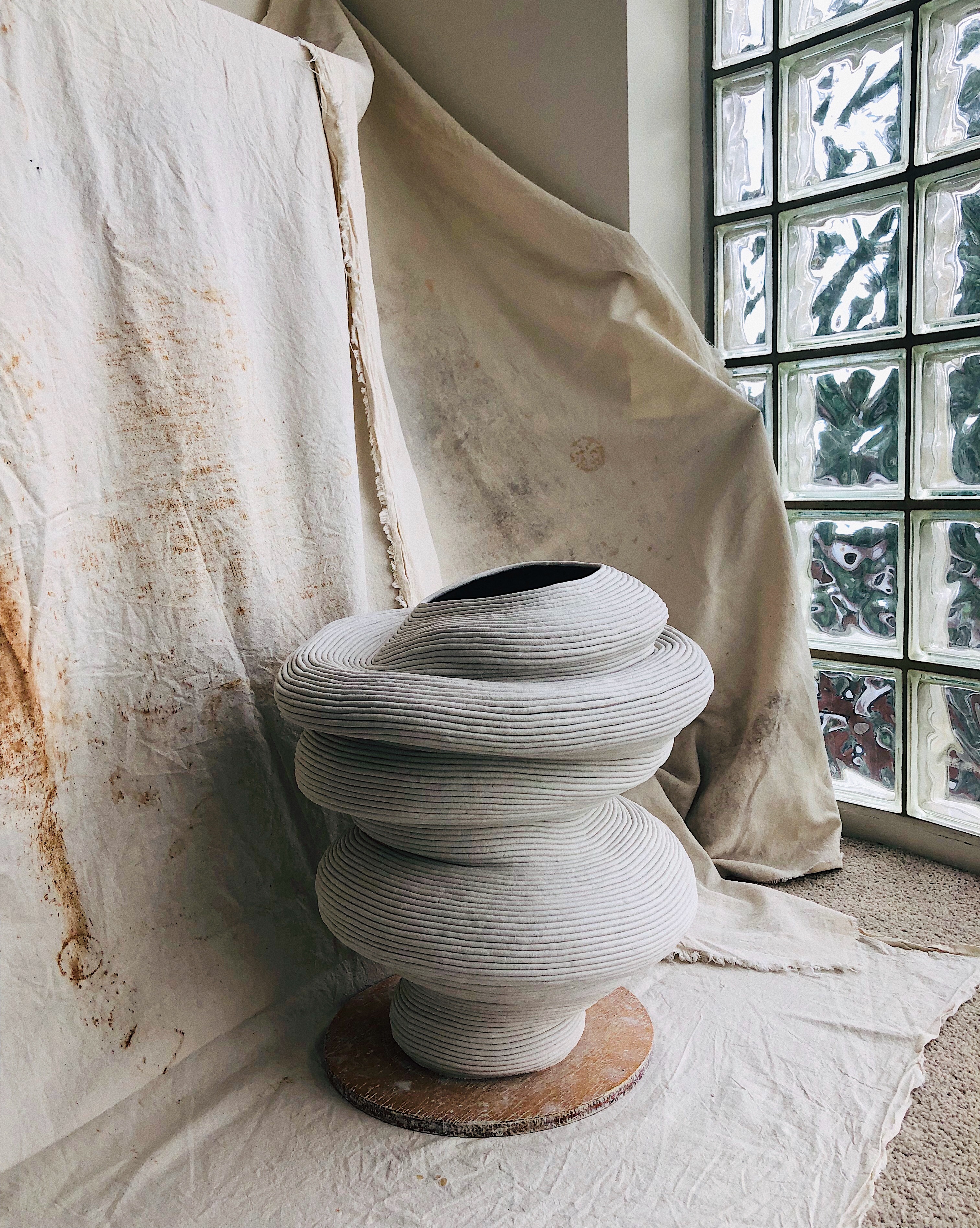 As well as the monetary prize, all six finalists will receive ongoing mentorship and exposure from Art Partner. Designer and entrepreneur Francisco Costa, Eco-Age Founder Livia Firth, fashion designer Gabriela Hearst, model and activist Wilson Oryema, agent Giovanni Testino, photographer Harley Weir, and Vogue Italia creative director Ferdinando Verderi selected the works, which represent a cross-section of young creativity across the modern world