Images courtesy of Cody DeFranco
Meet the artist behind these cult T-shirts and zines
Cody DeFranco tells i-D about making his psychedelic screen prints and self expression through art.
|
25 November 2019, 7:54pm
Images courtesy of Cody DeFranco
Cody DeFranco has been an integral part of New York's art scene since the late 00s. Originally from Dartmouth, MA, he graduated from Massachusetts College of Art & Design in Boston in 2009, and has pursued art for as long as he can remember. Over the years, his zines, silkscreened books, and graphic t-shirts have become some of the most popular items at Printed Matter's Art Book Fair.
Cody's latest zine, Archival Information, was silk screened from cover to cover and the vibrant pages are spiral bound. He made 30 copies, which took over two months. The entirety isn't exactly a narrative, but images taken from old magazines and "chopped n' screwed" drawings spliced together. While Cody saw making the book as a challenge to create a physical piece of art as opposed to something wearable, it calls to mind the bold designs, exclamatory graphics, and colorful tie dye of his coveted apparel.
"It's really rewarding to think that someone could wear something I've made and feel confident in it," Cody says. "I feel like that's what it is all about — expression of one's own personal style and freedom."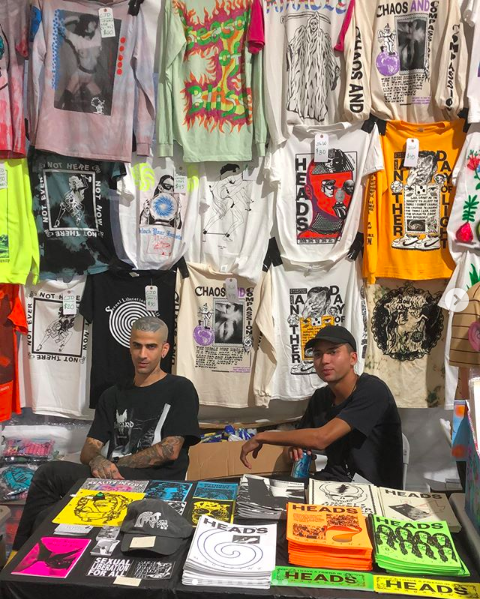 i-D sat down with Cody to find out exactly how his mind works, especially when he's designing something new, and how he works through tough times when he's not feeling very creative.
Talk to us a little bit about how you got your start as an artist and creator.
I started creating when I was really young. My parents were always so supportive of whatever it is I wanted to do, which kind of left any door open for me. I can't think of a moment throughout my childhood where I wasn't making something — I knew I always wanted to do something creative.
That's so interesting that you knew that at such a young age. What is your process like?
There's a lot of scanning and drawing that goes on before I get to something that's in the final stage of production. I keep a sketchbook, but not all of the drawings have to do with anything in particular. I think it's important to draw anything and everything and then pull from elements of that. I find myself writing down snippets of lyrics from songs I'm listening to at the time and sometimes those lyrics create a baseline for something to come.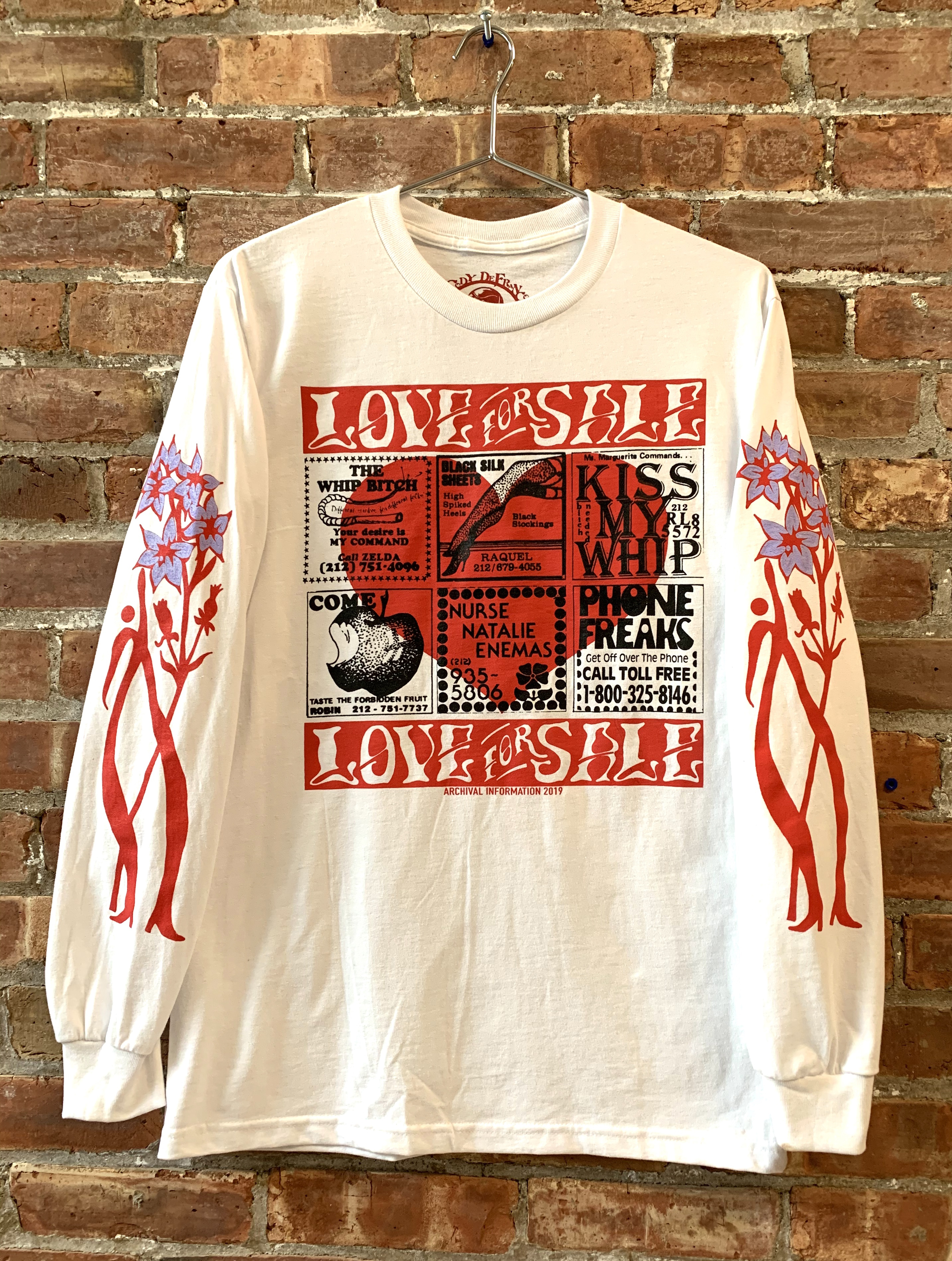 What's the most rewarding thing about what you do?
I think the most rewarding thing about what I do is the feedback I get from people from all walks of life. I make a lot of graphic t-shirts, so it's flattering that someone would want to wear something I made on their body. It's really rewarding to think that someone could wear something I've made and feel confident in it. I feel like that's what it is all about — expression of one's own personal style and freedom.
I love that because expressing yourself through how you dress is the first thing someone notices about you. What's your advice for a young person who wants to do what you do?
Never feel intimidated to jump into the void unknowingly and learn from the process of that.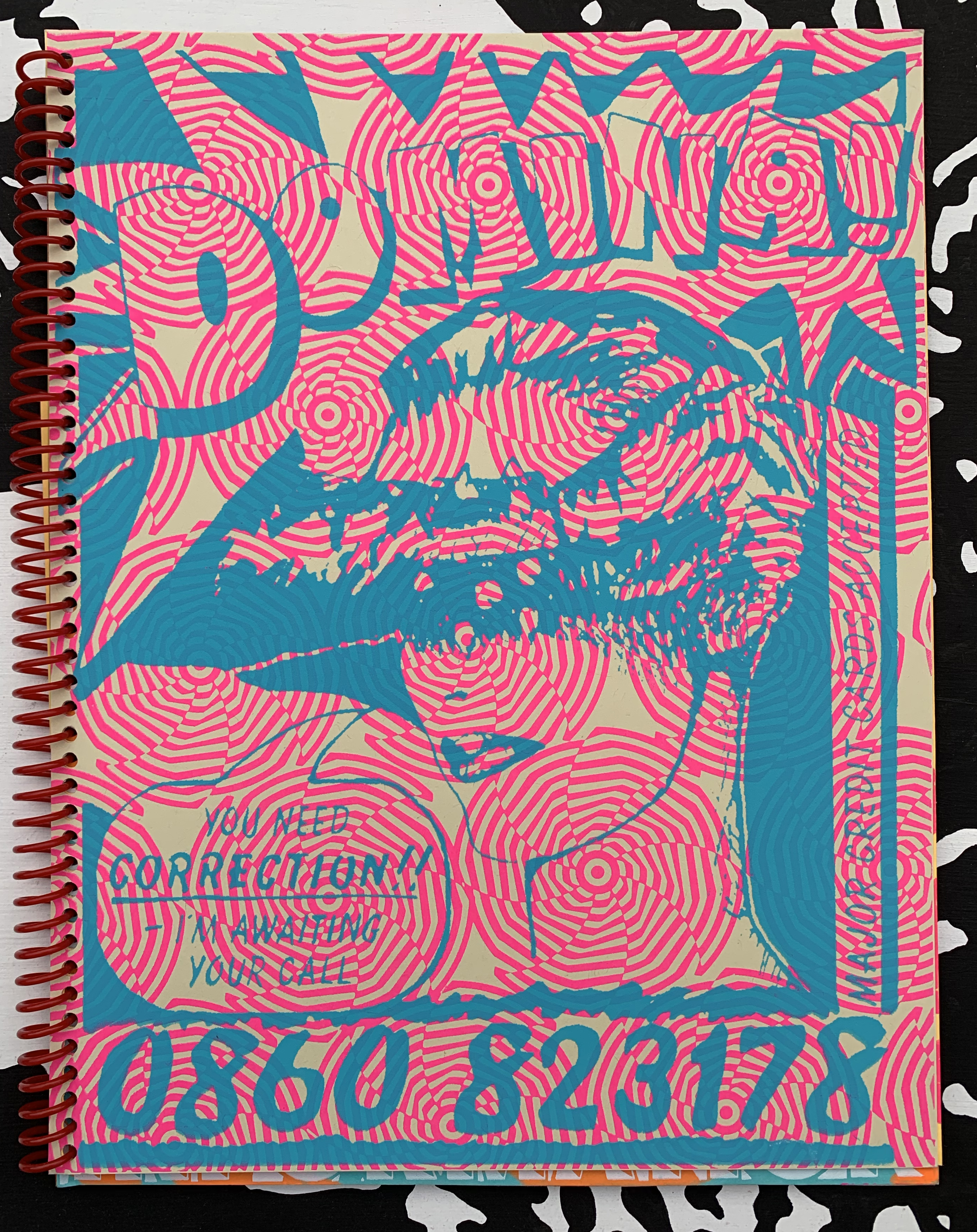 That sounds intense, but super true. You live outside of the city, so how does that affect your work and your process?
I live in the Hudson Valley, so I have a lot of space to do my work. My partner and I live in a house from the 18th century, and I have my own studio building out in the backyard. I think there's something about living in the countryside that opens your mind to things that are much larger than you. I lived in New York City for almost a decade and I think it can get a bit congested, especially for a creative individual. Now that I have the space to clear my mind, I've been getting a lot of ideas out of my head which feels super rewarding.
Since you are such a specific type of artist, I have to ask: who are some artists that you look up to?
I look up to my peers because those are the people that actually give perspective on ones vision with constructive criticism. There is always a constant change in artists I'm looking at for inspiration. I am an avid collector of books, so I am constantly going back to my bookshelves for motivation. Some artists I've been looking at as of recently for inspiration are Sigmar Polke, Sister Corita Kent, and Mike Kelley.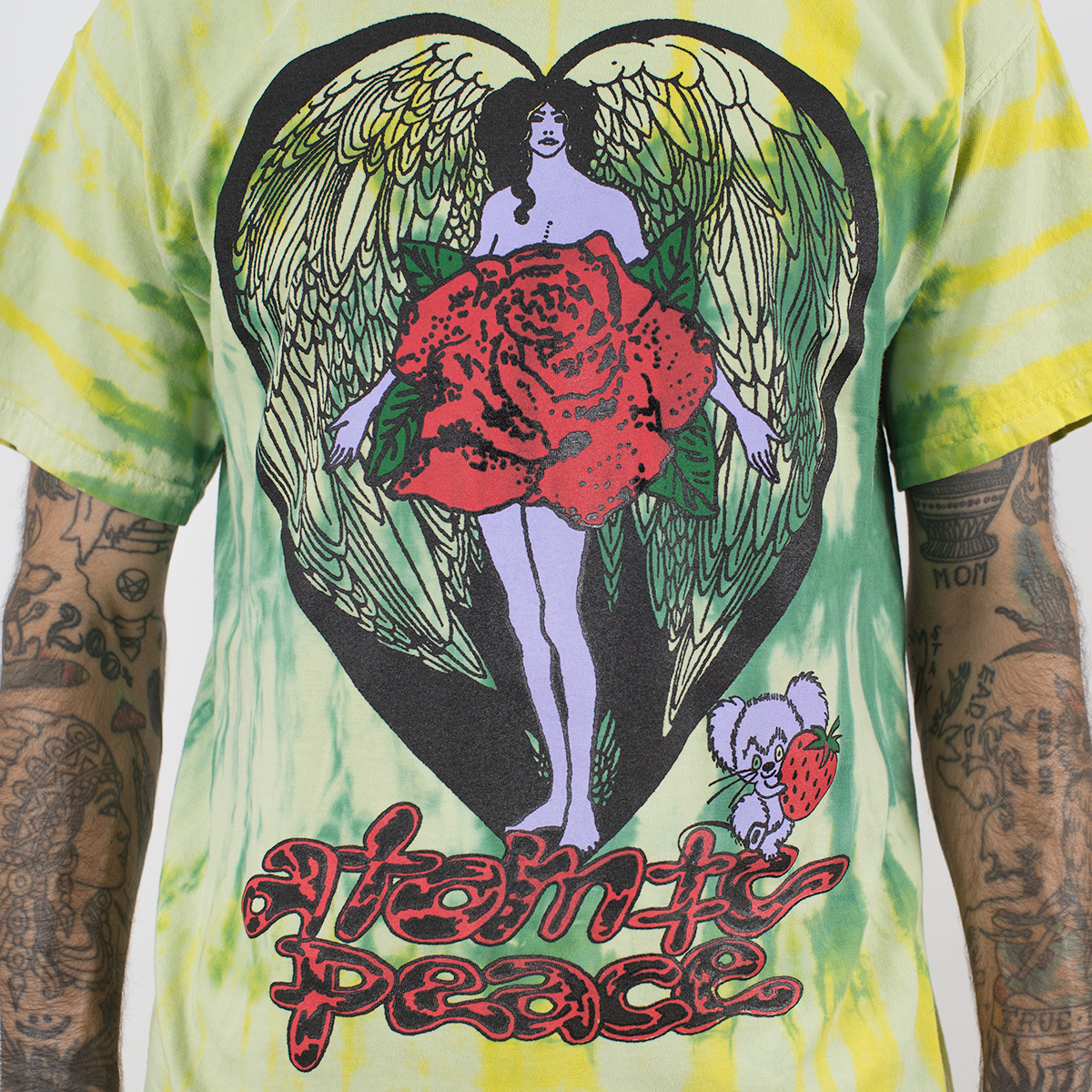 What's a typical day like for you?
A typical day for me is to wake up around 8-8:30AM, let out my dogs in the backyard and feed them, then usually make breakfast for my partner and myself or she does for us. I then drive about 20 minutes west to my job. I'm a partner at a small, but high volume silkscreen shop in Beacon. After I work all day, I come home and try to work on my own projects if I'm not too tired.
If you weren't pursuing art, what do you think you would you do?
I honestly don't know how to answer that question! I can't see myself doing anything that's not in a creative field.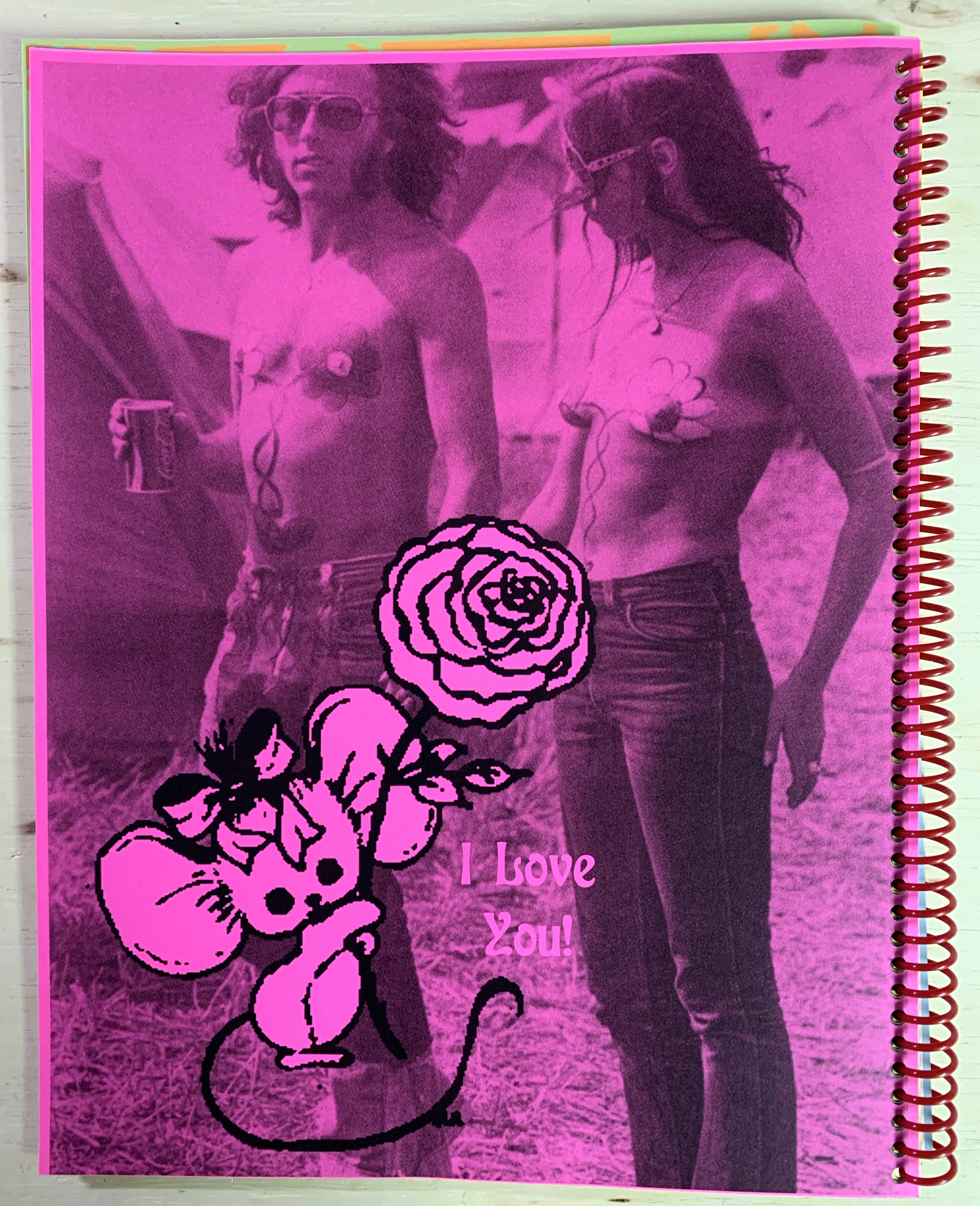 What are you working on now?
I'm working on a number of collaborative things with friends who are also artists. I just finished making a few shirts this past weekend, and I'm about to tackle designing some graphics for a sweatshirt since the weather is getting colder. I've been laying out numerous books to print, but that just keeps getting added onto my list of things to do for the future.
It feels like you're always coming out with something. What do you do when you're not feeling very creative?
When I'm not feeling very creative I'll find myself going back to my bookshelves to look for something to remind me not to take anything too seriously. The moments I have when I'm not feeling creative are exactly the time that something I've seen been inspired by before will present itself in an entirely new light. I think that moments like that create a spark and open my mind up a little bit more. When I feel like this I think it's a good time to remember that it's okay to take breaks from making something. You don't have to pump something new out every week. I always like to remind myself that you must find your own pulse and follow it on your own timeline.