the dark side of china's beauty boom
Young women have fallen into the trap of overspending, sometimes chasing after beauty at a price too high to pay.
|
10 September 2019, 7:00am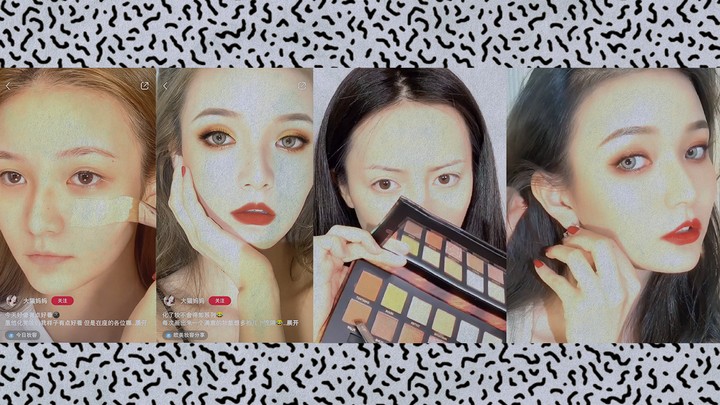 $200 may sound like a lot to pay for a whitening serum by Korean beauty brand Sulwhasoo, or for a 50ml bottle of Estée Lauder's famous Advanced Night Repair. But for Beijing based Yiyang Li, it's worth the price.
"I like to maintain a youthful look and beauty products are definitely key," the 22-year-old tells i-D. "I'm more into skincare than cosmetics and I'm very sensitive to scents. I use different products based on my mood everyday, and go for a hydra facial and skin pen on a regular basis."
Yiyang Li estimates that she spends 4,000 to 5,000 RMB (about £400 to £500) of her allowance on beauty every month. She is just one of many young women in China who care hugely about their looks and who express themselves through personal beauty. So prevalent is the requirement among girls like Yiyang to "look good" that China is now the world's second largest beauty market, trailing the US. But what's driving their spending?
The desire by China's smartphone generation to look attractive comes amid the upsurge of social media platforms and the widespread popularity of beauty camera apps like Meitu (the equivalent of Facetune), which as of January 2019 had 51 million monthly active users. "A lot of the time, my purchases are influenced by what I see in the media," says Ashley Yang, a 26-year-old from Kunming. "When you watch beauty vlogs or read the how-tos, you believe that you need to apply certain products to achieve the best results."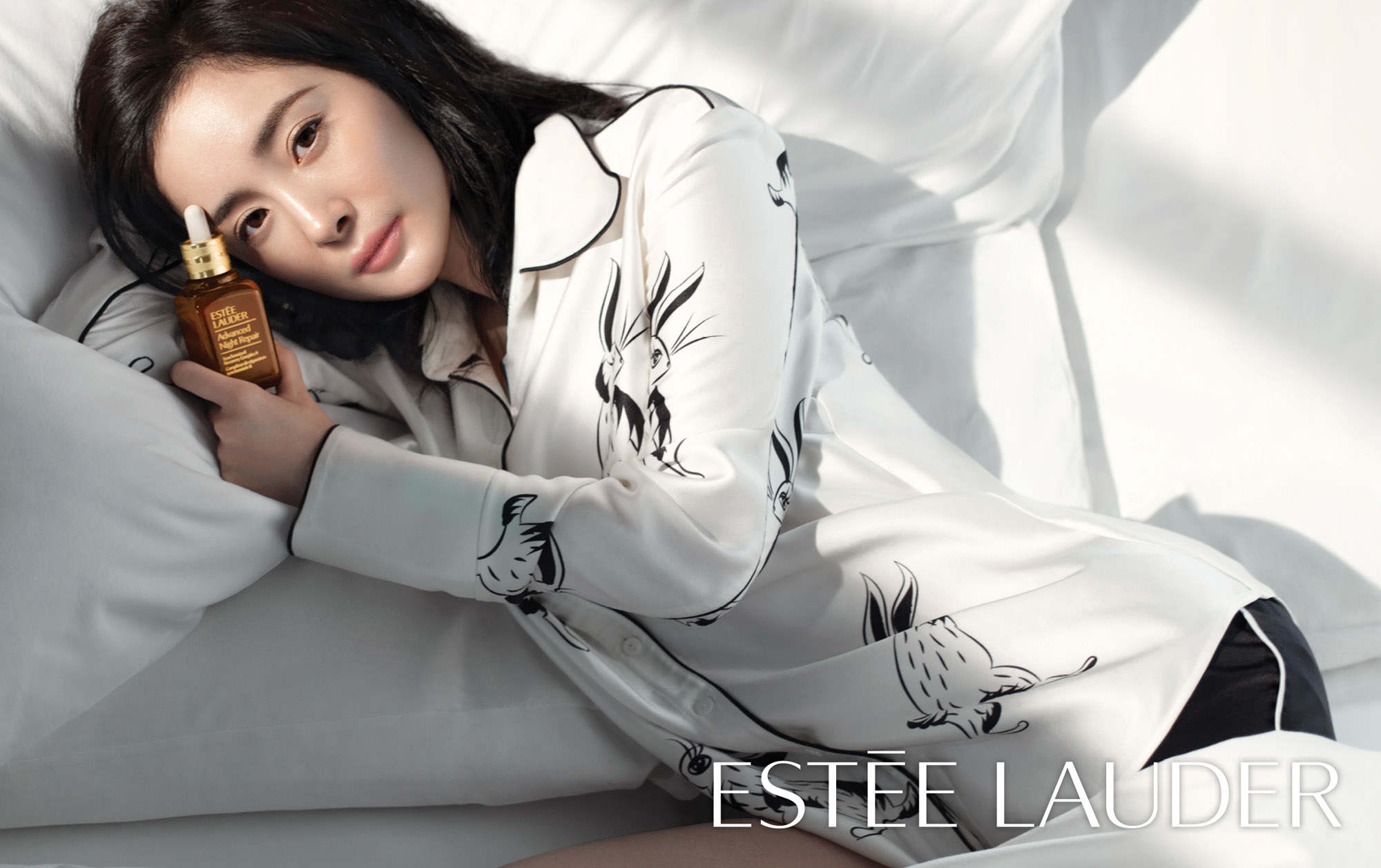 However, Ashley points to another, more disturbing ideology: that young Chinese consumers are buying these products not out of necessity, but out of a peer pressure to look beautiful to heighten their social status. "Do I really need that extra serum in my skin routine? Probably not," she admits. "But it seems normal and necessary to add that step because everyone does it [and] better-looking people tend to receive better opportunities."
She's not wrong. As early as 1994, there have been claims that people considered less attractive are more likely to suffer from social discrimination, and this belief disproportionately affects people in China. According to Allergan, a multinational healthcare firm that in 2018 surveyed 7,700 female respondents aged between 18 and 65 worldwide, China is the country most focused on physical appearances. 74 percent of Chinese women link beauty with success, a figure much higher than the global average.
The emphasis on beauty has since placed several well-known catchphrases into the popular lexicon. "There have been lots of new words like 颜值 ('yanzhi'), meaning 'face number', to indicate a mark on the scale of how pleasing a face looks, and 小鲜肉 ('xiao xianrou'), translating as 'little fresh meat', which refers to young adults who are 'nice looking'. That does indicate a certain degree of discrimination against people who are less attractive," says Elisa Harca, Asia CEO of Red Ant, a digital marketing agency in Shanghai who follow developments in youth culture, trends and movements.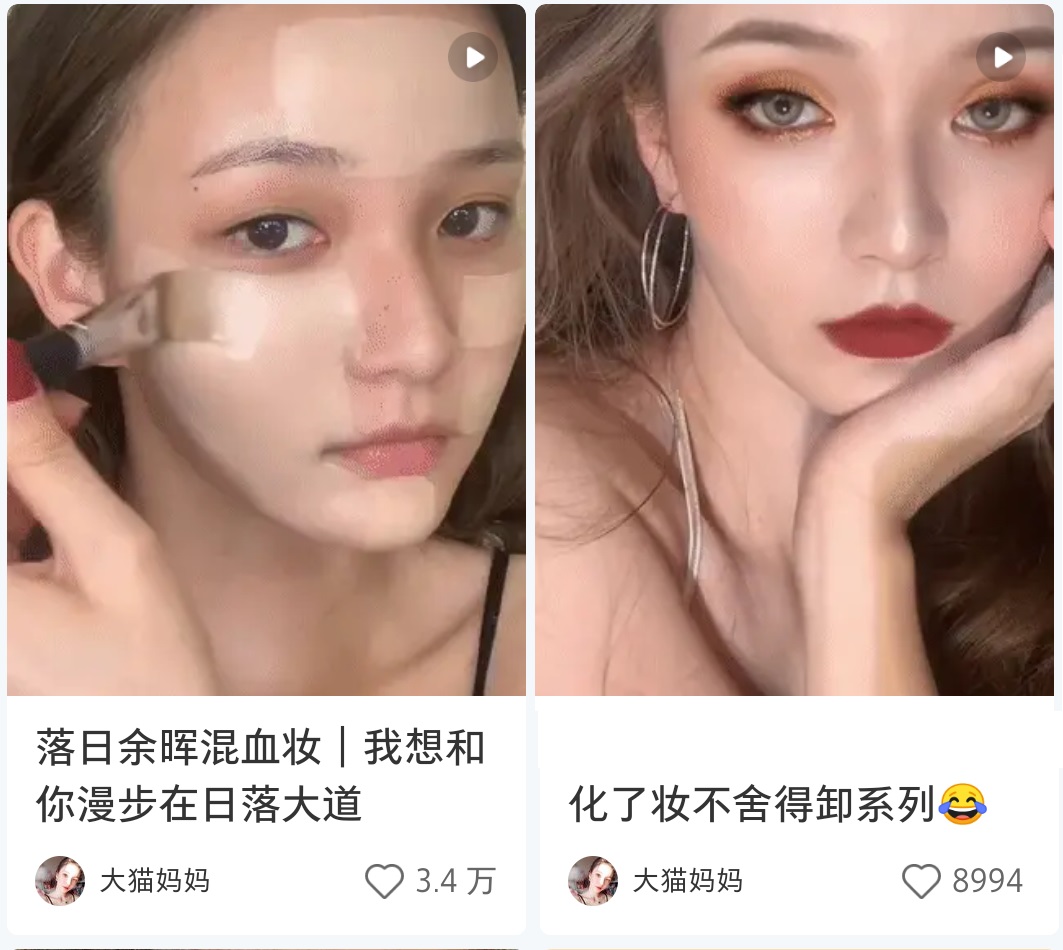 Jumping on the bandwagon of public anxiety, beauty companies have started to change how they sell in China. Expensive high-end products, which were originally created for more mature customers, are now being advertised to younger women under the lure of "early anti-aging" — a massive trend in the country. Estée Lauder's Advanced Night Repair might be marketed to older women in the west, but in China its sold to women in their twenties with the slogan "pre-ordering a younger future".
"I have a bottle sitting on my dressing table!" laughs Maggie, 25, from Guangzhou, who spends almost £300 on beauty every month. "I originally purchased it for my grandma — and she uses it religiously — but I also decided to test it out myself. My dad had told me I was starting to get wrinkles around my eyes, so that made me start feeling slightly self conscious. In China, everyone is searching for the elixir of youth or immortality." Young Chinese women are also flocking to La Prairie and La Mer — brands once reserved for mothers. "Younger girls are being prompted to start the aging prevention process early," says Maggie. "I'm always reading articles or being told that it's necessary to start using anti-aging products as early as when you turn 21 in order to keep the skin youthful."
"My mother uses La Mer and I thought, why not?" says Jenny Liu, 19, who lives in Beijing. "I literally just spent £300 on a purchase yesterday. When you don't want to spend time to do your own research, it's easier to jump on Xiaohongsu [a popular Chinese site for buying beauty products] and see some famous diva with flawless skin who swears by some product. It's easy to spend £200 and hope you'll look like them in a week."
A new online catchword — 贵妇级 ("gui fu ji"), which translates as "socialite" or "rich-class lady" — has recently gained prevalence. This term has been used to promote all kinds of products, from "rich-class lady moisturiser" to "rich-class lady foundation" and even "rich-class lady cotton pads" from brands like Estée Lauder, La Mer and L'Oréal-owned Lancôme and Yves Saint Laurent Beauty. One reason for this: brands can charge more for these products. "People tend to believe that the more expensive something is, the more effective it could be," says Ashley.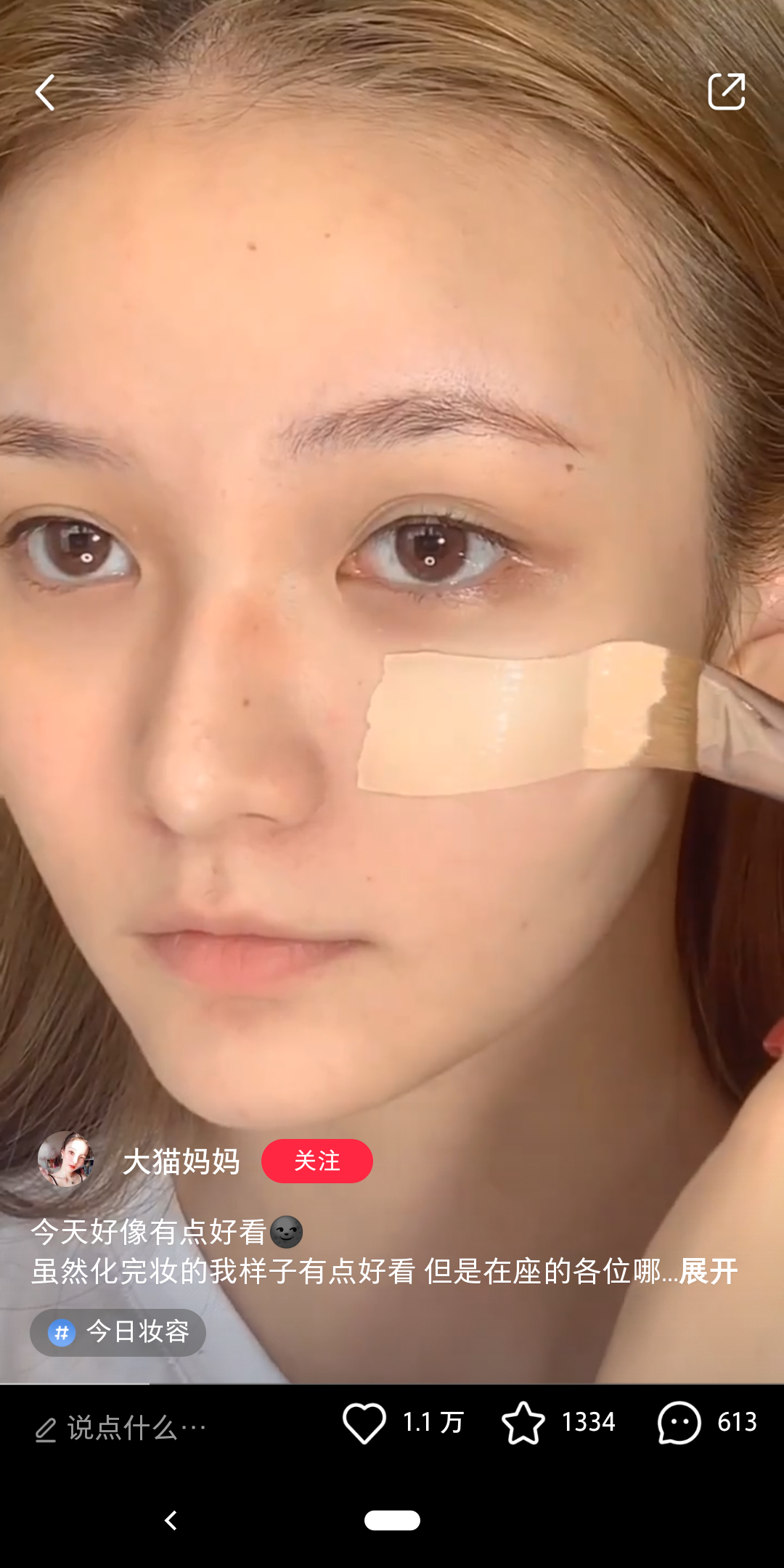 But it doesn't stop at products either. According to China's cosmetic surgery site So Young, 20 million Chinese people underwent cosmetic procedures in 2018. Out of these, 64 percent were born after 1990, and 19 percent were born after 2000, meaning they were younger than 19 years old. So Young also found that almost 50 percent of patients who undergo cosmetic surgery make less than $1,500 a month. Increasingly, young Chinese women have applied for loans from finance companies in order to fund cosmetics purchases and surgery procedures. There's a word for it — 连带 ("liandai") translating as "joint loan," or "jia li" loan — which connotes that "as long as you look good, you can make a loan".
In 2017 a Chinese beauty influencer's post went viral when she shared a private message that read: "I am a third-year college girl who owes over 40,000 RMB of debt. After following some bloggers online, I began to purchase beauty products and now I keep buying more. I've managed to earn back 10,000 RMB from working as a call girl. Should I use the money to repay the debt? I am still planning to buy Tom Ford eyeshadow and Jo Malone perfumes though.
Social media platforms, particularly in China, have made it easier than ever to monetise good looks for those who are supposedly genetically blessed. There are even smartphone apps with built-in filters that let users whiten their skin, lengthen their legs and taper their chins until they look conventionally attractive. But as more people see unattractiveness as an obstacle to higher earnings, they're turning to cosmetic surgery and other means in search of a solution.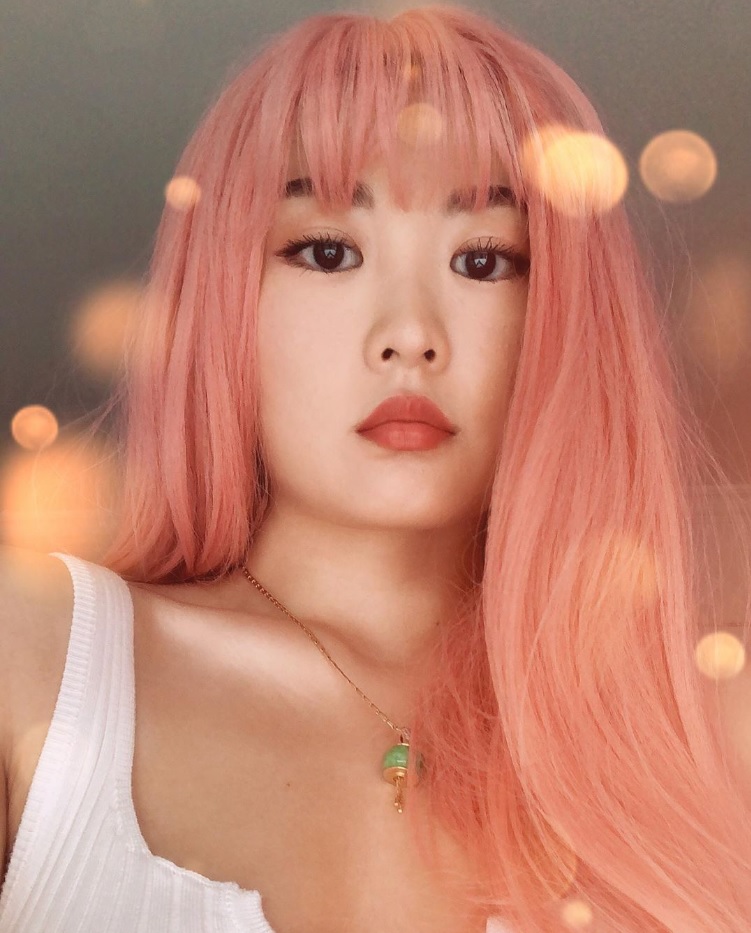 "That's why beauty is big business in China," agrees Elisa. "However, I would say that China is becoming more open to different standards of beauty." Indeed, homegrown creative talent like Leslie Zhang, whose work rejects European and American ideals surrounding fashion and beauty standards, and Andrew Kung's recentering of what it means to be Asian, have sought to challenge these conventions by portraying what they view as unstereotypical kinds of Chinese beauty.
However, there is still far to go. "Millennials in China are immensely affected by the phenomenon of instant gratification," says Ashley. "A lot of people believe that time and youth won't wait for you to save up enough money to pay for your beauty products or surgeries." Worryingly, this mentality, along with those seeking to profit from social discrimination and a concerning collective beauty and cosmetics movement, means that things are unlikely to change anytime soon.
This article originally appeared on i-D UK.