marques almeida celebrates a triumphant return to london fashion week
After two seasons showing in Paris the label brought a riotous Riot Grrrl inspired collection back to Britain.
|
15 September 2019, 9:51am
Photography @mitchell_sams
Yesterday's Marques Almeida show – their first back in London after two seasons showing in Paris – opened with a video of various MA girls talking about what they would, in the future, tell their daughters.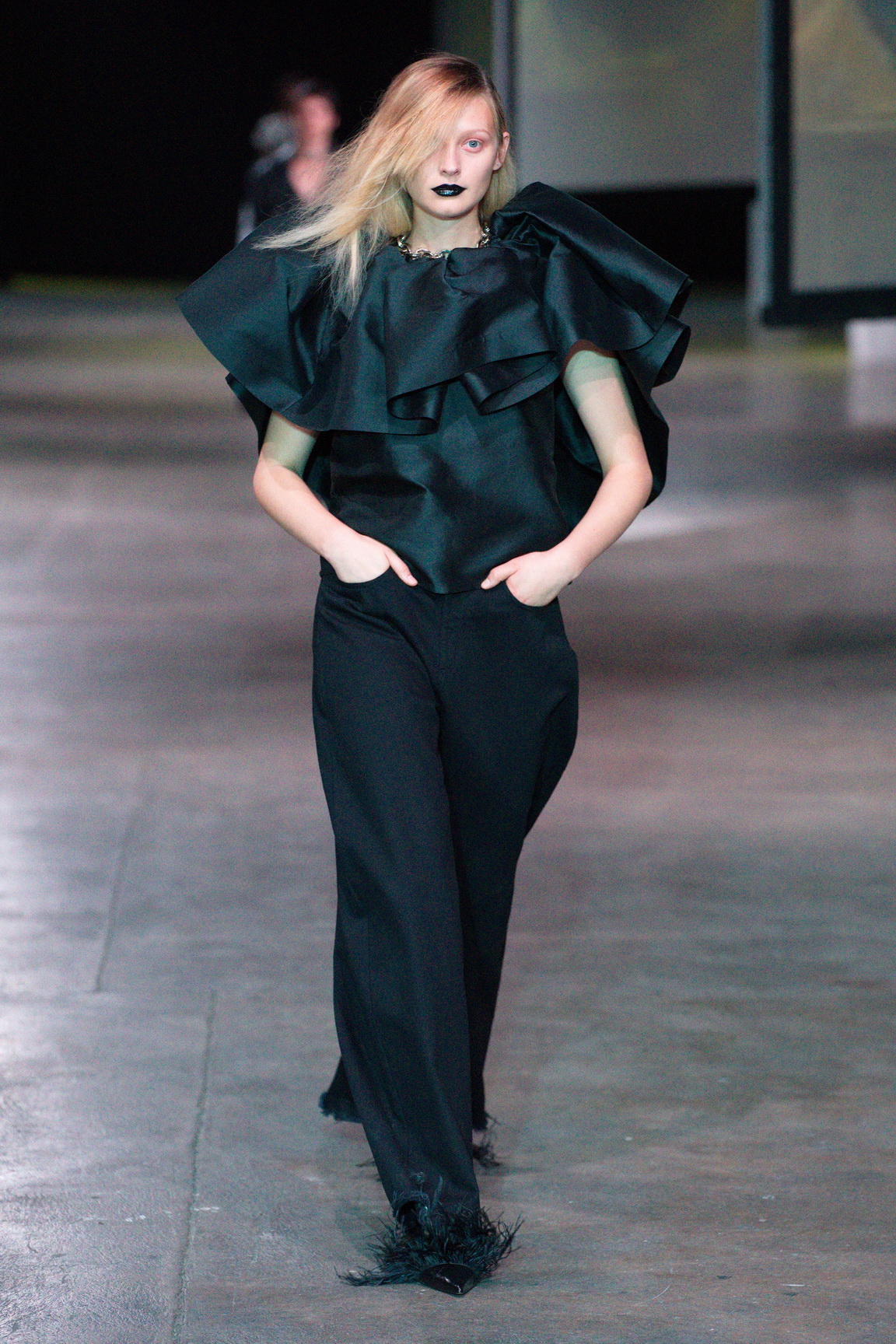 Although in talking about that, they circled around what makes Marques Almeida so powerful: that is to say, the most powerful comes in its reality. These clothes come from a place of sincerity, a desire to truly reflect the hopes and desires and politics of real girls.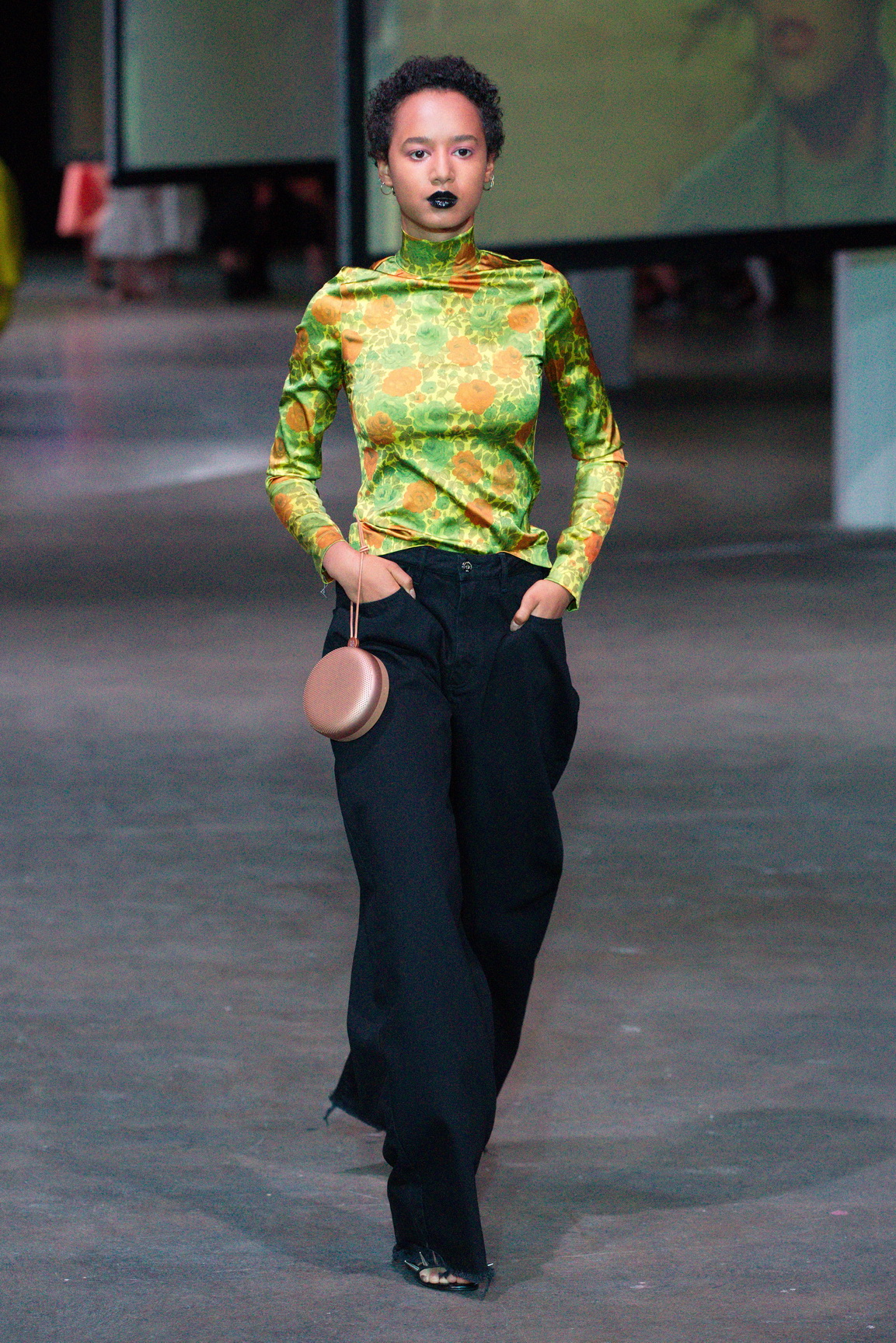 "It's really important for us to give a voice to the MA girls," Paulo, one half of the label, said, after the show. "We want to show people how they feel, where they stand in the world – it's the most important thing for us to celebrate these girls."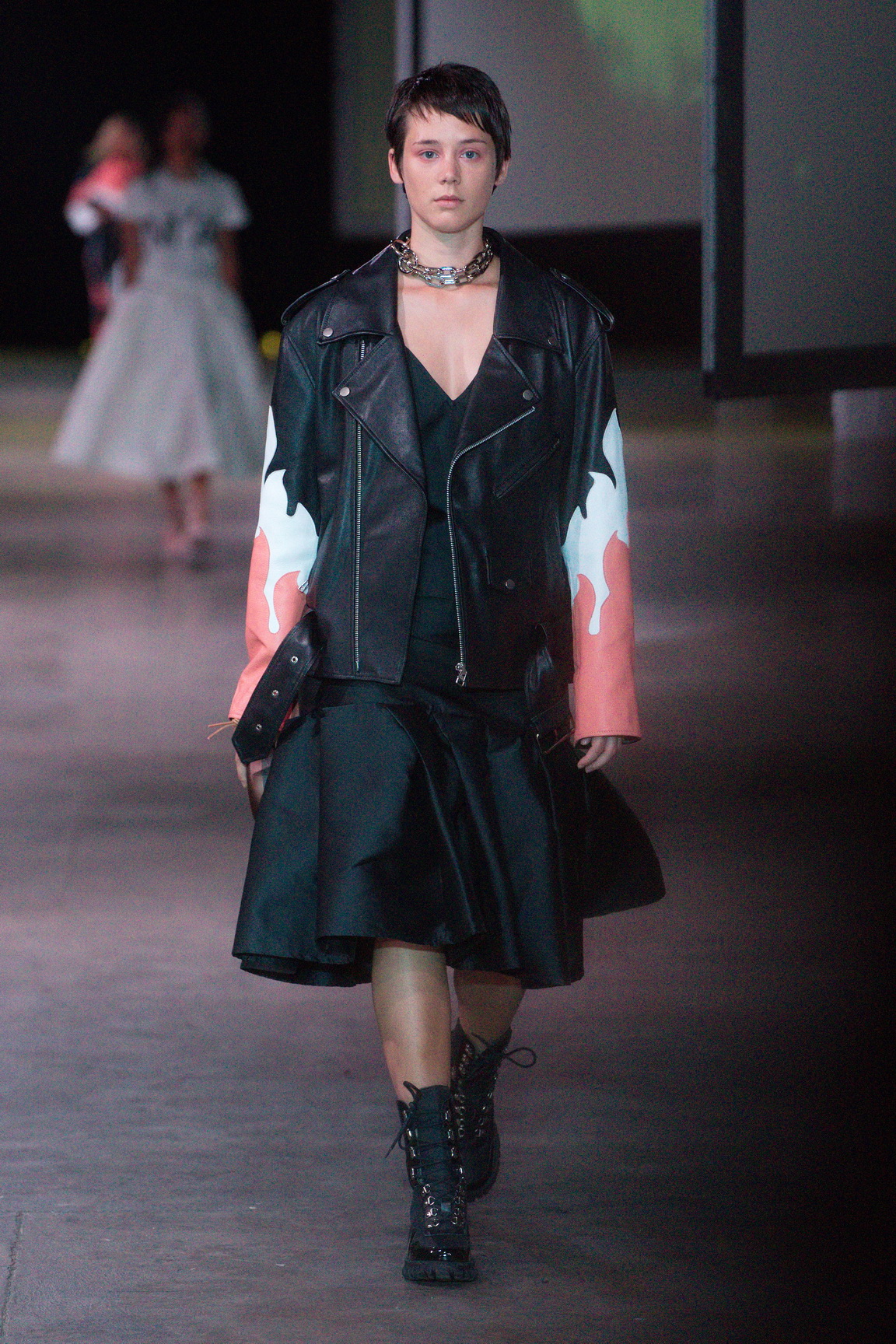 After the video finished, the girls moved from the giant screens suspended in the middle of the showspace and onto the catwalk. The blurred lines between the personal, political, fashionable were at the heart of this show. The collection evolved from a picture of one MA girl, Esme, which Marta and Paulo saw (and printed on the invitation). She had a 50s, old Hollywood glamour to her, they explained, but refracted through punk rock and Bikini Kill and Riot Grrrl.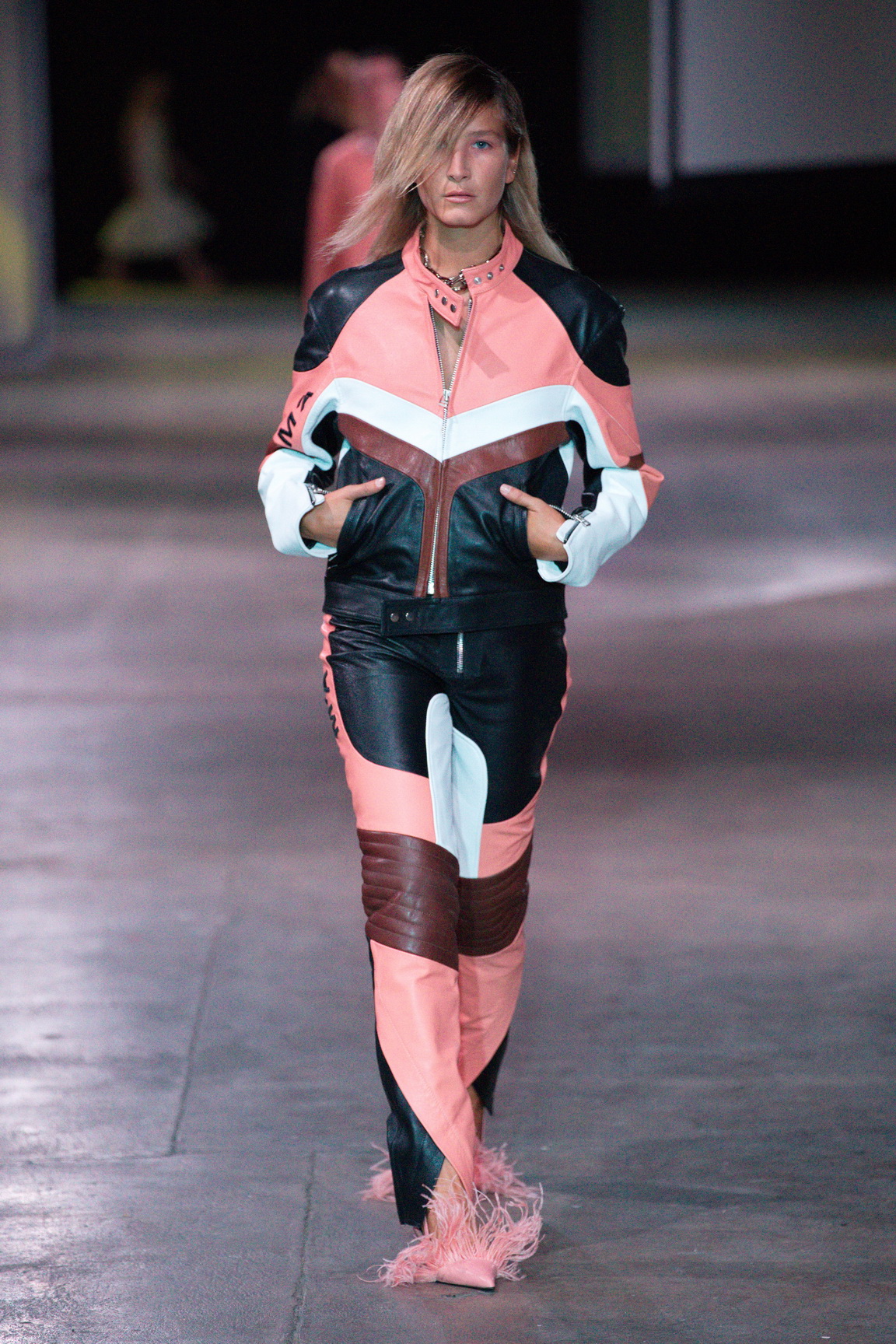 So there were glamorous dresses teamed with big boots. Peach slips, yellow satin, off the shoulder glam, fluffy kitten heels, acid wash denim; there was even some menswear on the catwalk for the first time, although Marques Almeida have always sold to men. "We've always explored this quite unisex look," Marta explained, "So it makes sense for us to grow into doing more menswear on the catwalk – from the first season men have been buying the womenswear."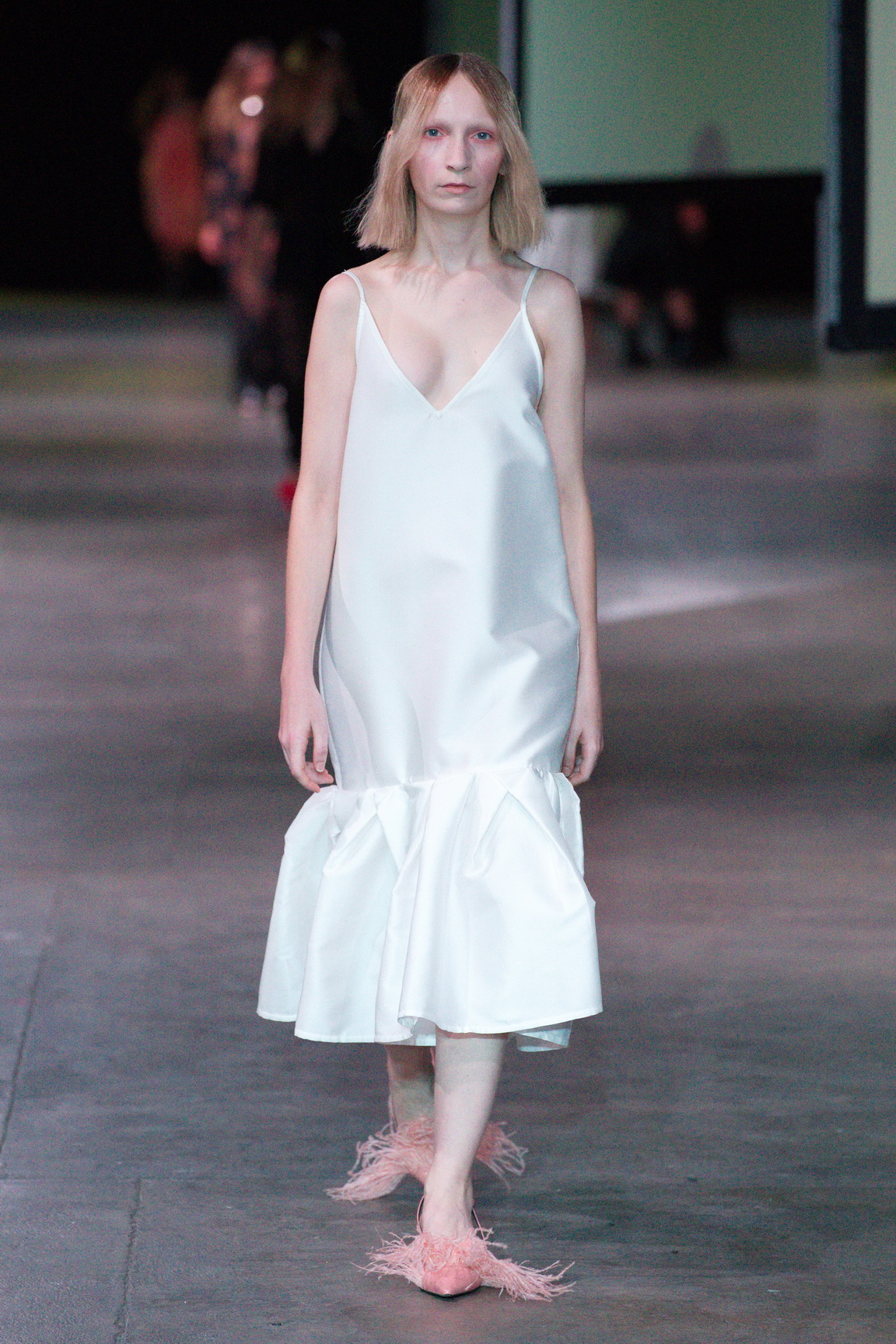 The way they so effortlessly have created a community around what they do – and one that feels very holistic too – is what makes all of what they do so exciting. It feels real and authentic, and there's always something beautiful in that.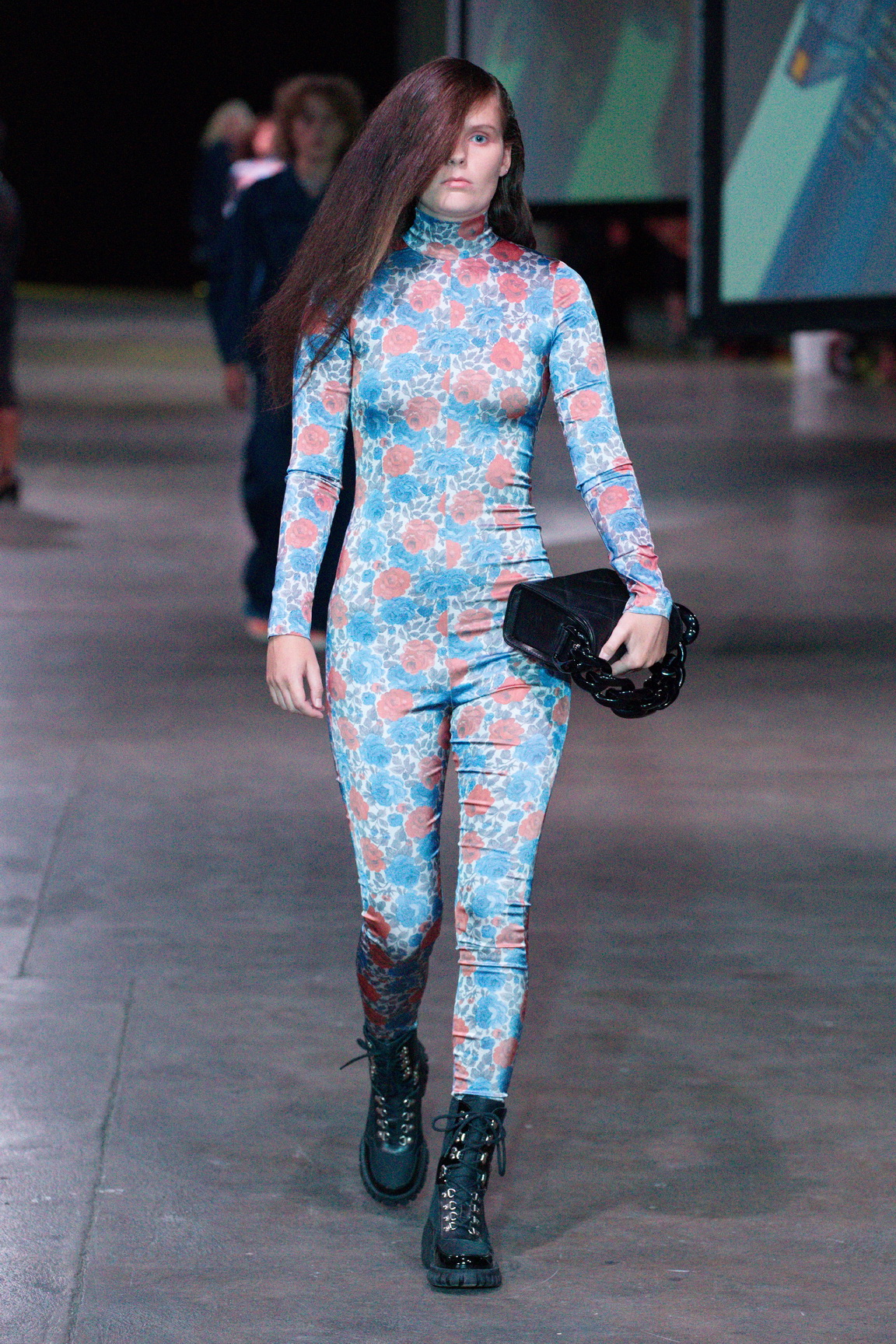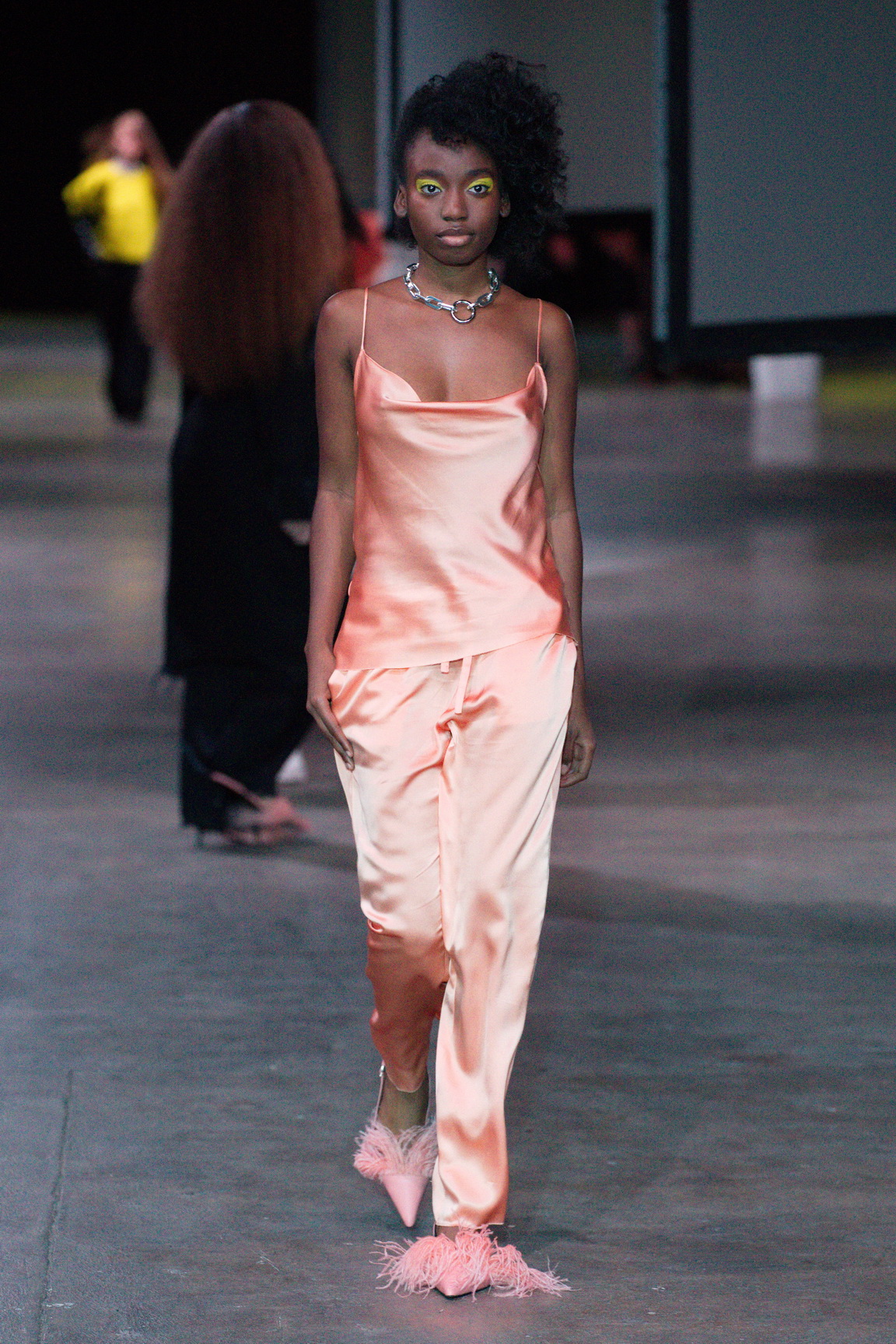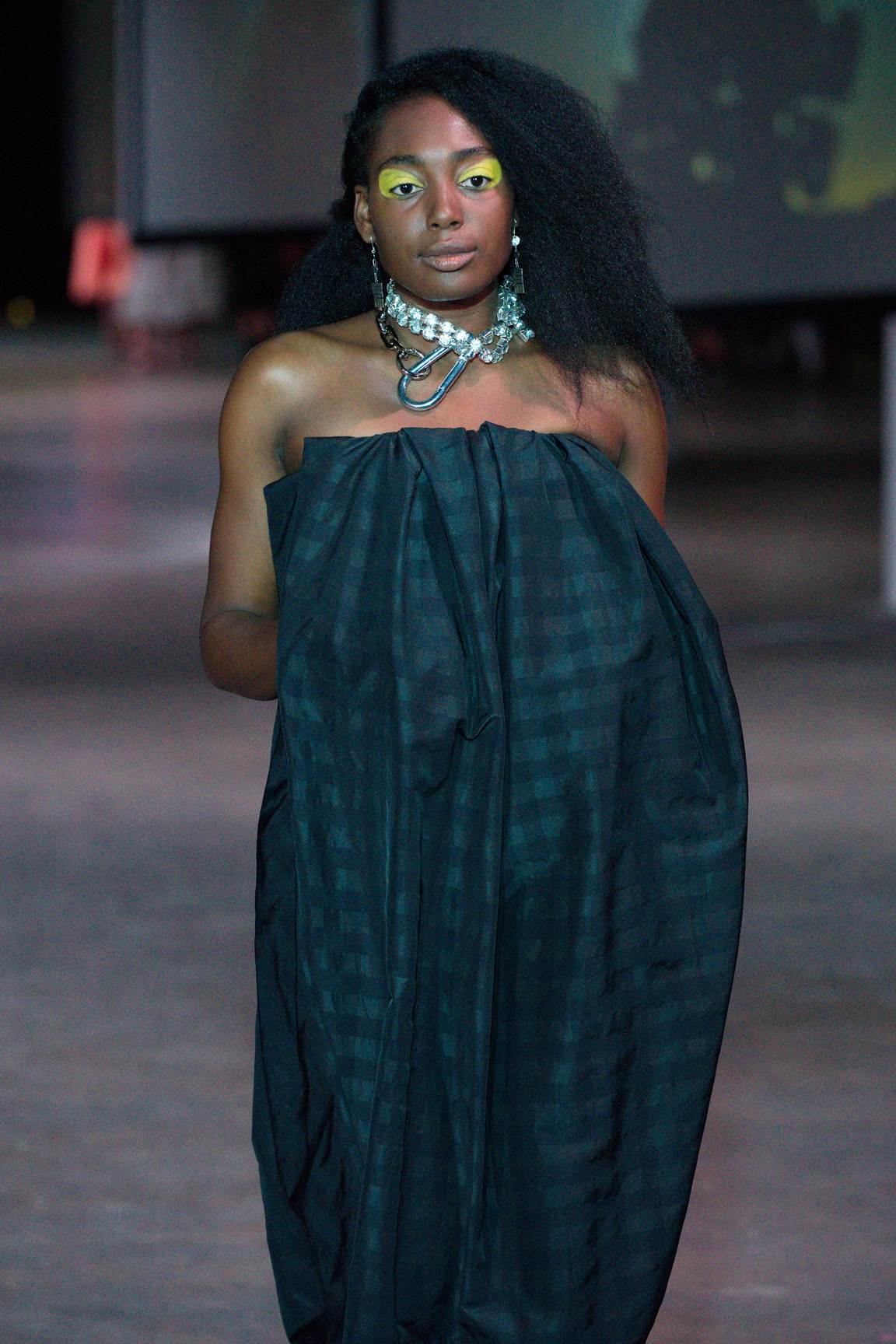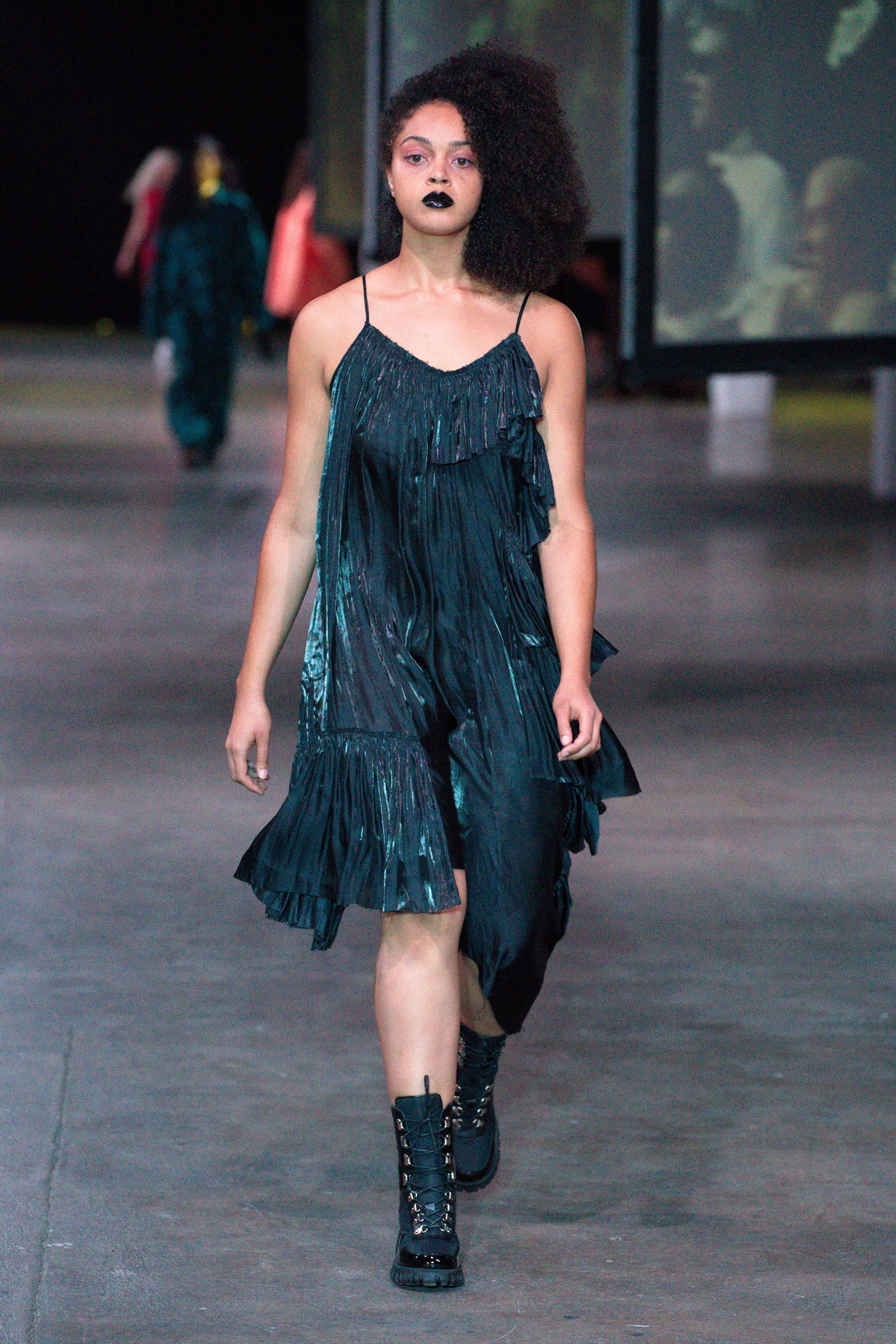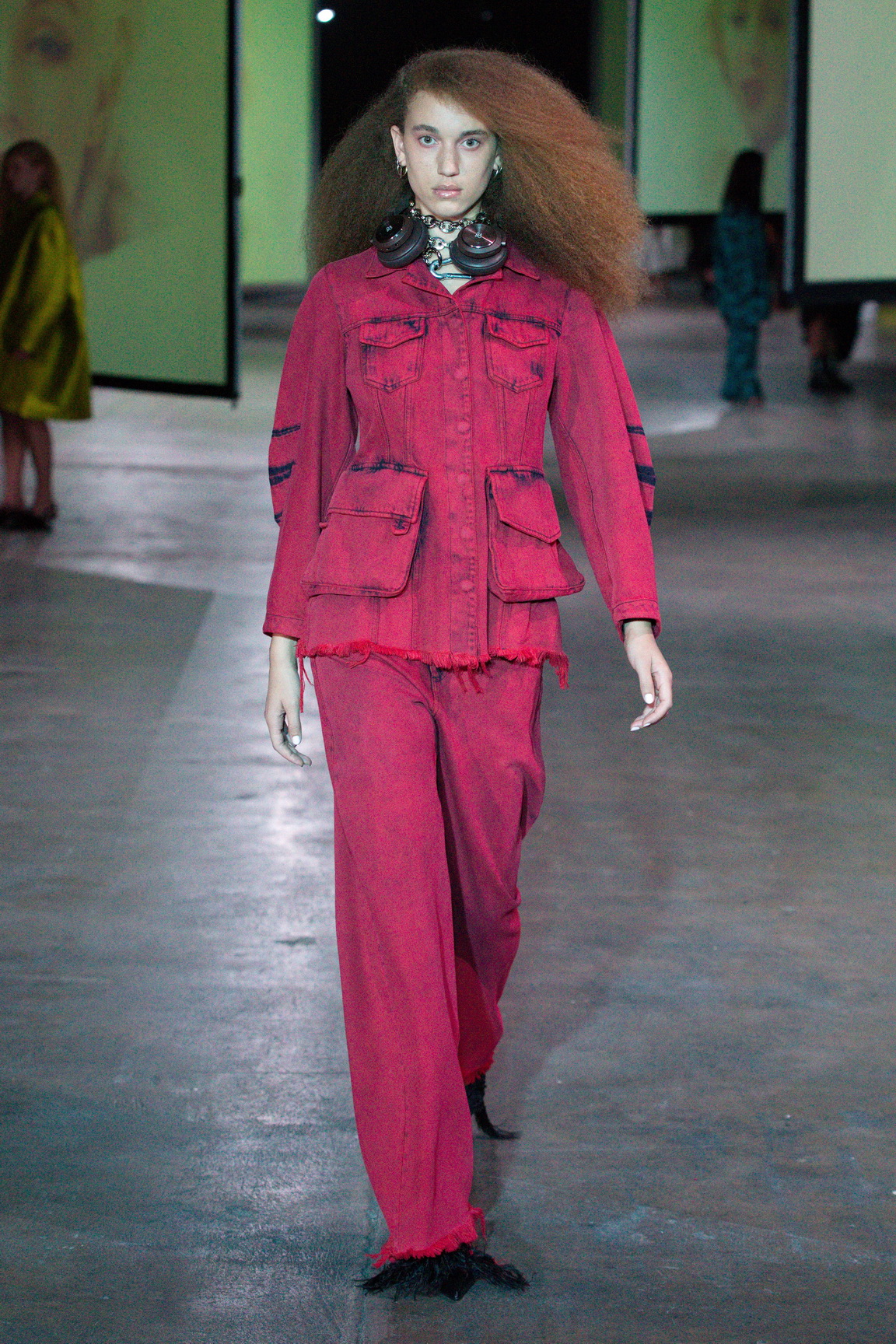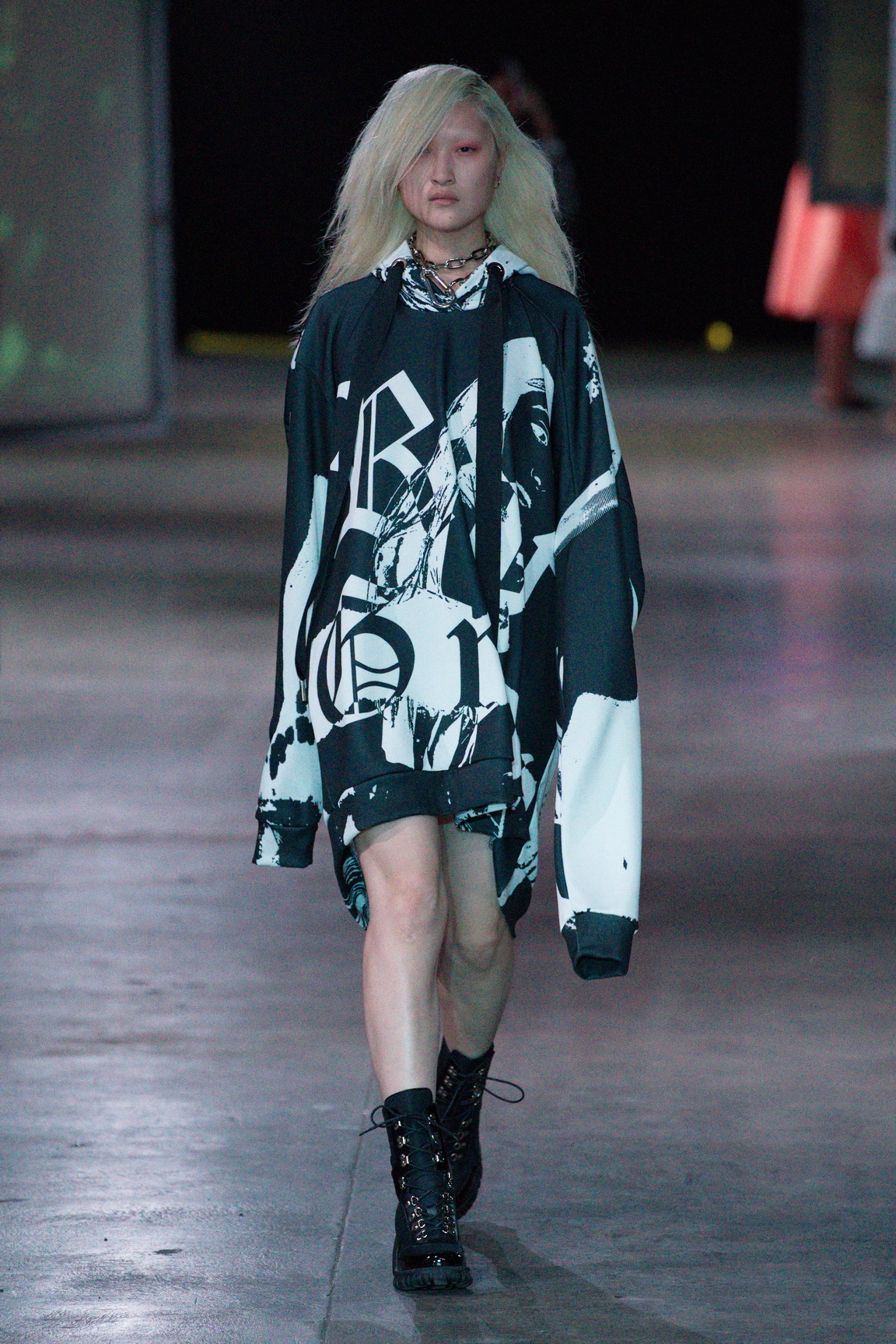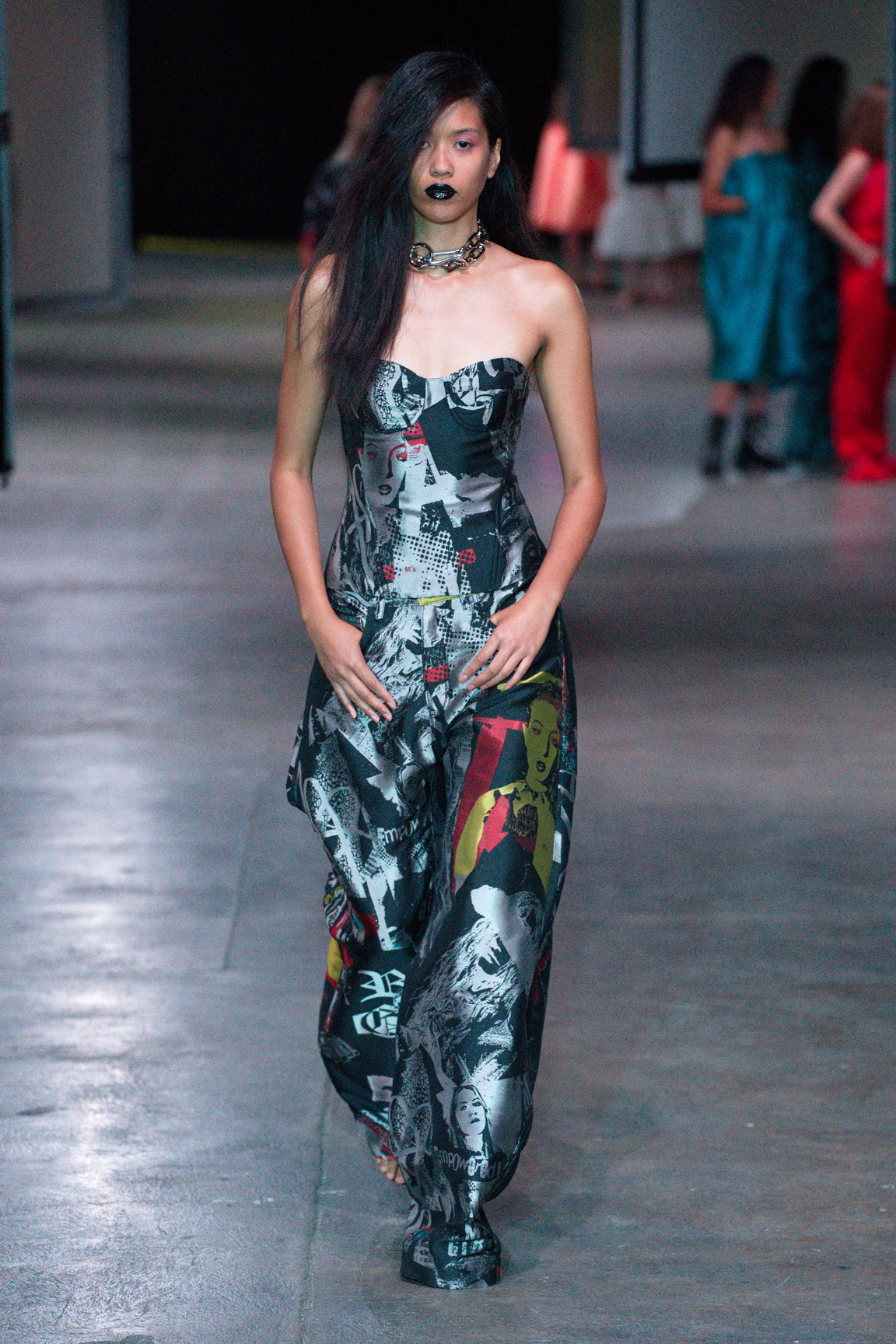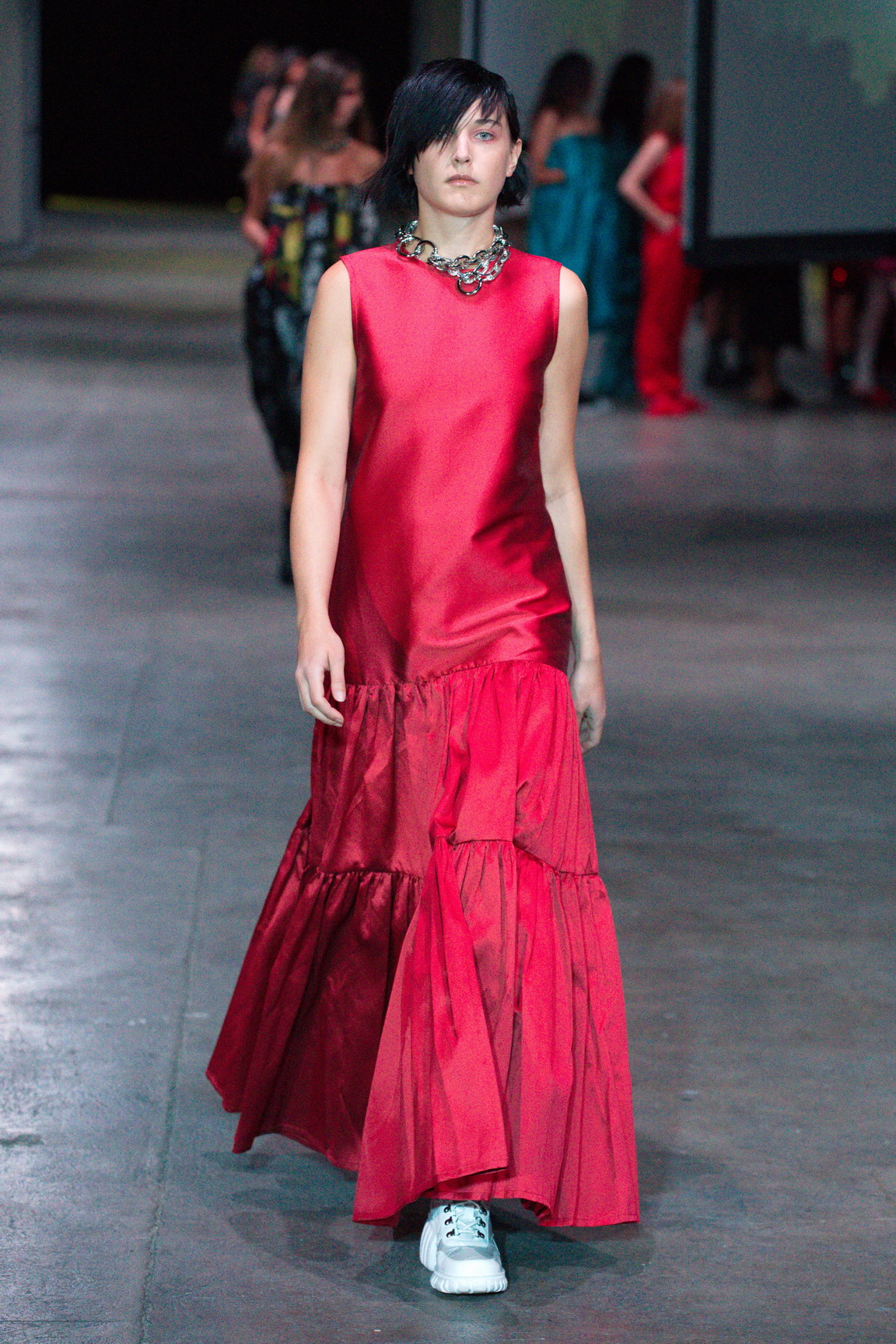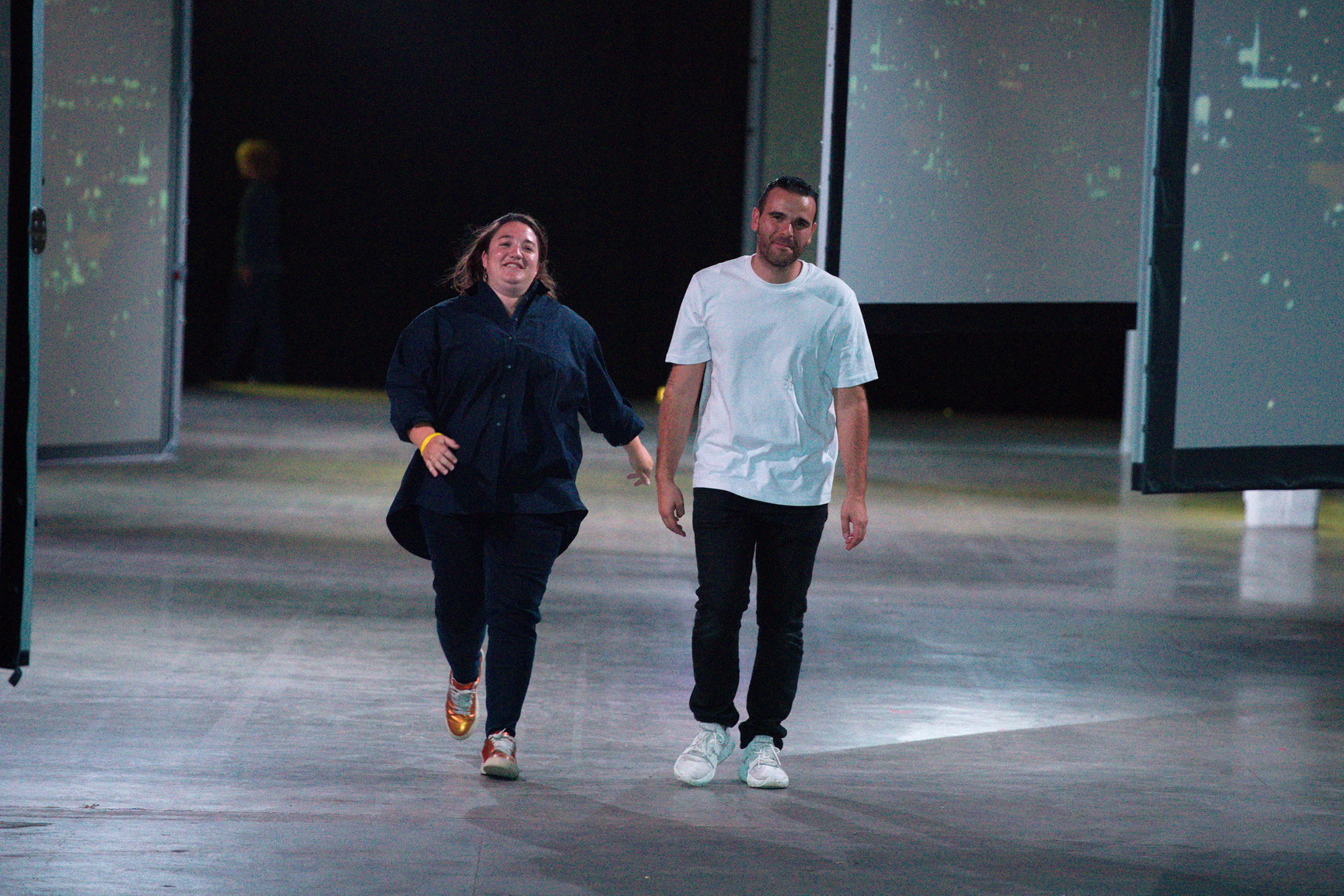 ---
Credits
Photography Mitchell Sams.