"scooby doo" fans want daphne and velma to be gay in the new spinoff
Sorry, Fred.
|
01 December 2017, 10:40pm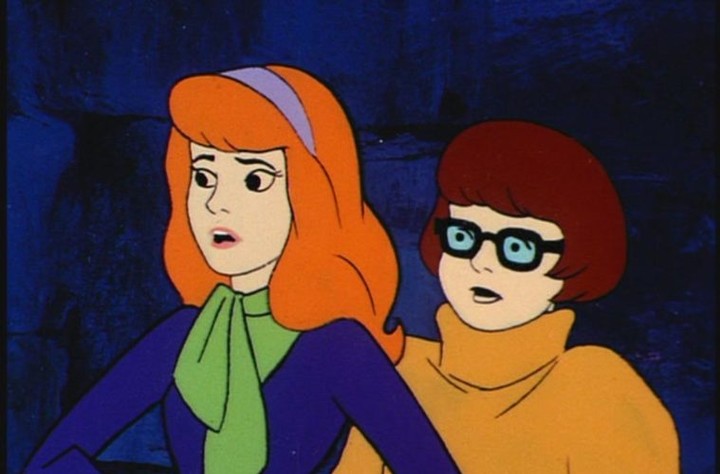 Daphne Blake is full of secrets. According to fan lore, Scooby Doo's most fashion-forward ghostbuster was only allowed to be in Mystery Inc. because her wealthy parents fronted cash for the Mystery Machine. Daphne's longtime love interest is ostensibly Fred, the gang's block-jawed blonde, though she has hooked up on the DL with carnival owner Dick Van Dyke, Zombie Island Detective Beau Neville, and action star Chip Hernandez, Jr. She also used to be an investigative journalist!
Fans are hoping that Daphne will discover one of her own secrets in the upcoming Scooby Doo spin-off. The iconic cartoon is being turned into a live-action prequel about Daphne and her Mystery Inc. BFF Velma Dinkley, creatively titled Daphne and Velma. Naturally, the internet is already shipping the two female leads as a lesbian couple. Fans have long speculated that Fred is gay, probably because his sweaters are neat and his neck scarf is silky AF. But it's 2017, we're sick of stereotypes, and Fred might not even be in this new movie anyway. (Daphne and Velma is set prior to the formation of Mystery Inc.)
Daphne and Velma is slated to premiere in 2018. Hopefully the creators are paying attention to Twitter, and Velma isn't just after Daphne's money (can you imagine). LGBTQ representation is improving, but still leaves a lot to be desired, and this would be a very cool step in the right direction.