why did resident advisor just kill their dj poll?
Their annual ranking of DJs has been a huge deal for the electronic music industry. We look at the interesting and important reasons behind the decision.
|
30 November 2017, 3:25pm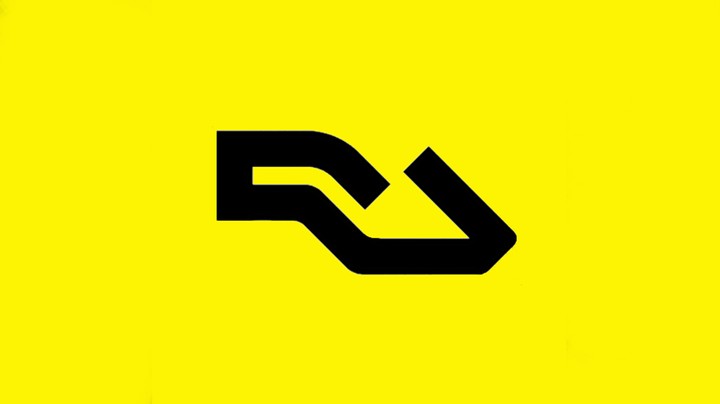 Last week, Resident Advisor took the bold move to close their decade-spanning DJ poll. The influential top 100 chart, which ran yearly on the website since 2006, was a handy index for the dance music industry. A cheat sheet, if you like. Venues and promoters had a tangible list of popularity, booking agents could adjust their fees accordingly and publicists could decorate press releases with their artist's ranking number.
So why pull the plug on what was widely considered the most reputable list of DJs going? The music site accompanied the news with a thoughtful opinion piece explaining their decision. Essentially, the publicly-voted lists were overwhelmingly white and male -- with just seven women appearing on the 2016 edition. The Black Madonna pointed out, amusingly, that there were more men with women's names than there were actual women on there. At a time when, as RA wrote, "countless incredibly talented women play to packed clubs each weekend", the "homogeneity of the results didn't represent the diversity of the scene".
Ironically, it was the popularity of the poll that caused Resident Advisor to axe it. Its effect on the industry each year was seismic, causing high ranking DJs' fees to skyrocket and dictating identikit festival line-ups. This was having a direct impact on how much money people earned, and given that it was misrepresenting the scene, as RA felt, it was reinforcing harmful power dynamics. Their website is a music journalism hub as much as a listings site, and, although it's own coverage might not quite be a 50/50 gender split, they make a conscious effort to give a leg up to a diverse range of artists. The results of the poll, basically, were at odds with their journalistic mission.
"The publicly-voted lists were overwhelmingly white and male -- with just seven women appearing on the 2016 edition."
But, wasn't it voted for by the public? Are RA saying their readers are wrong? For a start, it exposes a wider problem with the nature of polls. The DJ Mag Top 100 is another publicly-voted chart, yet regularly throws up high-ranking names that leave people scratching their heads (Alan Walker, anyone?). It's a popularity contest that, anyone can see, doesn't correlate to talent -- DJs whose managers employ aggressive marketing teams will naturally rank higher.
More concerningly, polls are the kind of thing that reinforce existing bias in society. Sexism and racism often don't always manifest in the all-guns-blazing hate speech sense, but often in subtle systematic and subconscious ways. By taking this step, Resident Advisor are showing they're aware that equality doesn't just happen by magic; that diversity is something that needs to be tackled head on.
The effect on the industry, with any luck, will be just as transformative as those inflating fees each year. With no chart to look up at the click of a button, promoters and festival bookers will have to scan the scene more widely, take more risks and offer line-up space to a larger variety of artists, which will in turn mean a less stale experience for the punters. The poll meant that only DJs who'd already played major venues were capable of reaching the upper echelons of the ranks, making it near-impossible for talented yet little known DJs to break through. It seemed to only benefit DJs who could make the leap from popular to headliner.
When the news hit, it was largely met with applause online by the electronic music community. A lot of people joked about Dixon's four-year domination of the top spot finally coming to an end. Female-identifying collective Discwoman praised RA's decision, as did Rebekah and Plastician. Others, however, argued that the move wouldn't actually change anything, but just remove visibility of an underlying issue. Swedish techno producer Adam Beyer worried whether it would become more difficult for DJs who don't produce records to gain notoriety without the poll's helping hand. "A gifted DJ has almost zero chance in this day and age to get noticed without making music," Sharam commented in agreement "unless you're a loudmouth or controversial or gimmicky figure."
"With no chart to look up at the click of a button, promoters and festival bookers will have to scan the scene more widely, take more risks and offer line-up space to a larger variety of artists."
Yet the industry is continually changing. Ten years ago, there was no Facebook or Beatport to help people track down music they liked -- it was literally word of mouth. We're now so submerged in technology, and can connect and share music so easily, that it doesn't make as much sense to create such concrete, definitive and sweeping lists. Somewhat more optimistically, Richie Hawtin tweeted about the news: "The best who are focused and work hard will rise to the top. We don't need polls for that." Which is all very well if you're playing at Berghain regularly, but in the case of an emerging DJ without much financial backing, there needs to be some alternative metric to hype those who deserve it. This also ignores systemic bias and the institutionalised racism and sexism of not just the industry but the wider world.
"We still believe there's value in recognising artists who've done something remarkable each year," RA wrote, "and will continue to do that on an annual basis, but in a much different format that does not aim to replace the polls." Crack Magazine recently launched a highly-praised list of the "50 most exciting DJs in the world right now." By replacing "top" with "most exciting" they were able to rank lesser-known selectors like female collective SIREN alongside household names like Ricardo Villalobos. It's worth noting too that DJ Mag counteract their widely-mocked Top 100 with their yearly Best of British awards, where the editorial team pick the (infinitely more diverse) nominees.
Perhaps the most positive outcome of all this is that people are actively asking: how can we be more inclusive? What can we do better? Clubs have always been safe spaces. Dance music was literally born from marginalised communities, and the industry simply wouldn't be where it is today without the major contributions of LGBTQ groups and PoC. It's only right that the industry continues to push to be the most inclusive space it can, even if it does lose poor old Dixon some pennies in the process.