petra collins and selena gomez made a surreal short film
Petra teased the art house horror project on Instagram's new video platform, IGTV.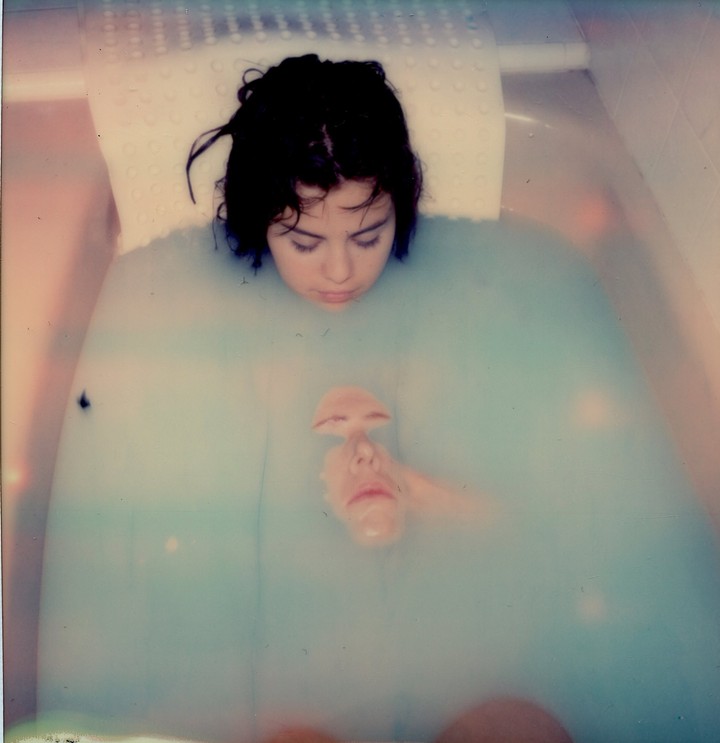 Image from Instagram
Frequent collaborators and IRL friends Selena Gomez and Petra Collins are captivating our Instagram feeds again, this time by sharing snippets of a short film they've made. Petra teased stills and a small clip of the film, titled A Love Story, on her feed and pointed followers towards IGTV for more videos.
The excerpts we've seen of Love Story so far paint a fairly surreal picture of the film that looks like an art house horror movie. One scene sees Selena in a bathtub playing and posing with a creepy mask-like prosthetic of a face. In another she's sitting on the floor surrounded by birthday cakes while she shaves her leg with a knife and cake frosting instead of a razor and foam. A third memorable image features Selena rolling an eyeball around in her mouth — a scene reminiscent of her Fetish video that was also directed by Petra.
At the moment it's unclear whether we'll get to see a full-length cut of the short film but it's probably worth keeping an eye on IGTV — Instagram's latest venture. The extension and standalone app is a new long form video platform that is considered to be a challenge to YouTube's video empire. IGTV users will be able to upload videos that run for up to 10 minutes (10 times the Instagram feed's one minute video limit) and creators with big audiences (celebrities, publishers, etc) will be able to make 60 minute videos.
If you can't find IGTV don't freak out just yet as not all users have access as it's still rolling out globally.