Photography Alina Negoita
martine rose's beautiful ode to london
The designer took fashion back to the streets, literally.
Photography Alina Negoita
Who?
What would the London menswear scene be without Martine Rose? It needs her honesty and sense of purpose. It needs her desire to innovate and be individual. It needs her sense of invention, her ability to find new possibilities in what could, on the surface, be tired old ideas. Above all, London menswear needs her sense of community. Martine has that special something that roots each collection in reality.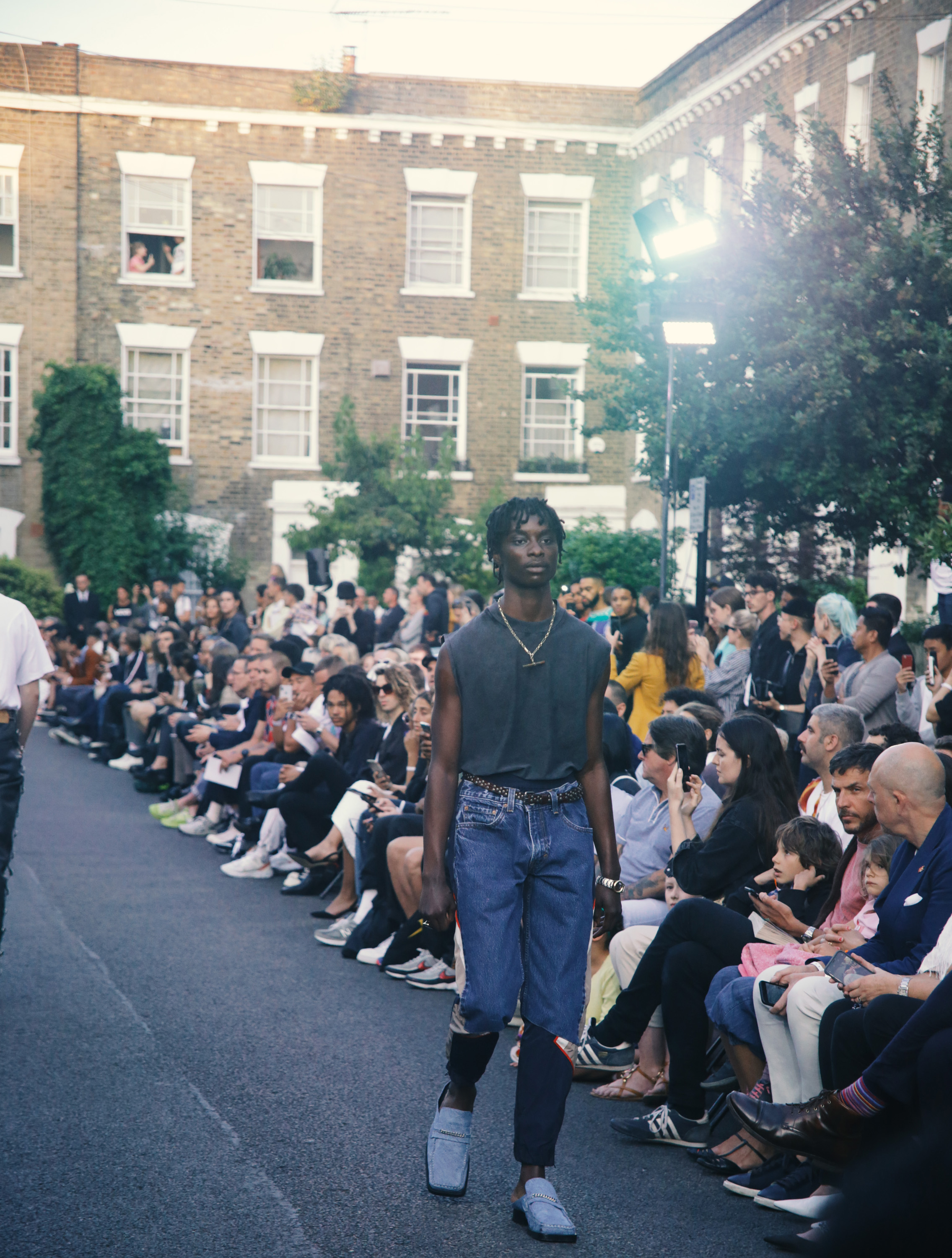 What?
For spring/summer 19 she took us to a cul-de-sac in Kentish Town, bringing fashion onto London's actual streets. "I know the community on this street," Martine said, after the show. "It's a street that's got a great community spirit, and I knew they would be up for it. That was the point of the show, it was about that feeling of community." So she street-cast boys from the surrounding area and celebrated young London men.
What is astounding about Martine is the way she uses her own history to create her work. Sure, we've seen Martine explore the excitement and subcultural explosion of those early jungle and rave days before -- as she did here -- but each time it feels fresh, always finding something new to say about it.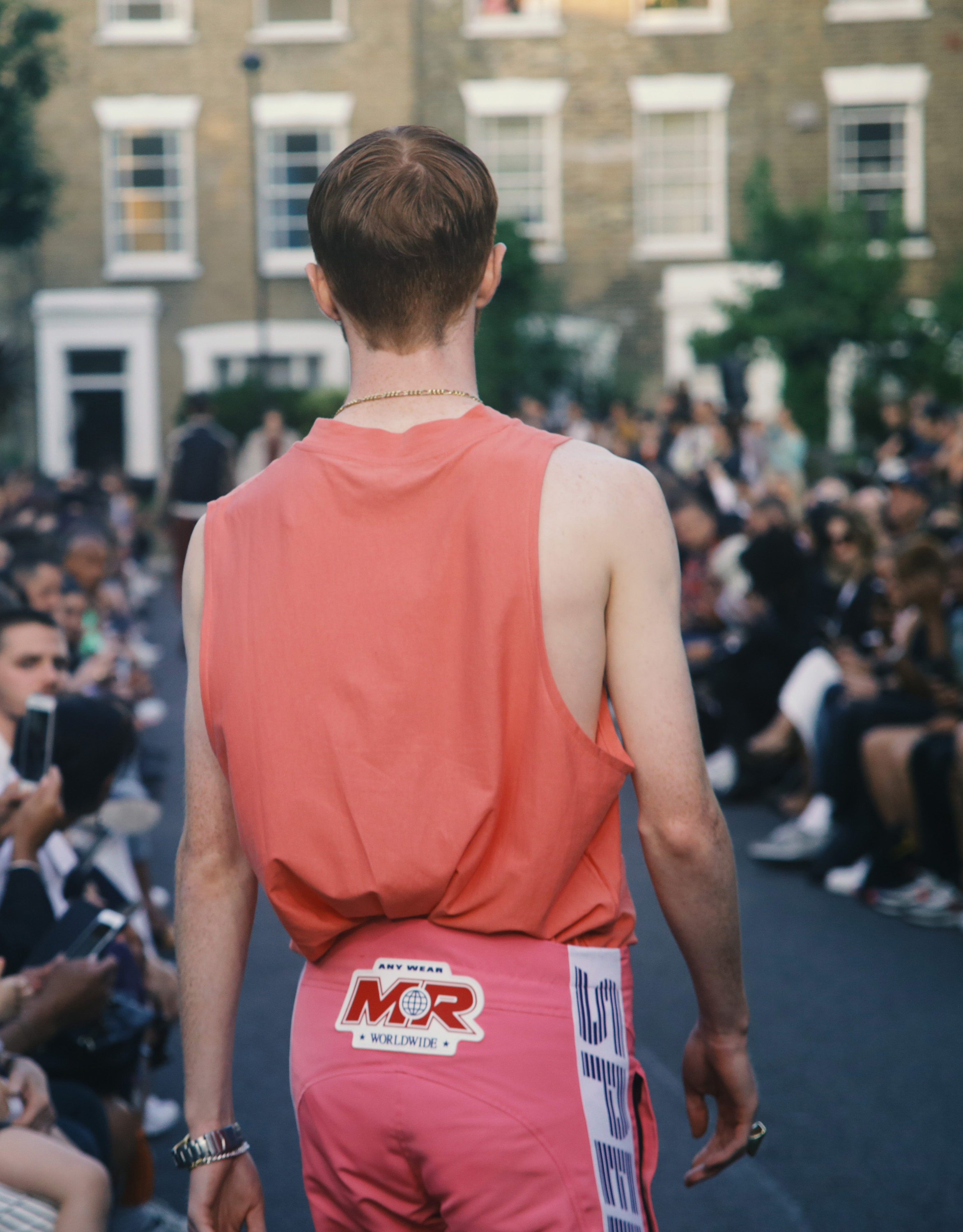 There's a beauty in her singularity; her strength to bend the season to her will: she's taken the fashion pack up to Tottenham, and last night she took them to a cul-de-sac in Kentish Town. There are few as brave as Martine.
So, it was a sticky and balmy Sunday night, with everyone tired after a long day of shows. But step into Martine's world and it's full of kids laughing and playing, the road full of people hanging out their windows, peering into the street to get a glimpse. A pleasant and necessary reminder that fashion can be inclusive and joyful.
When the models came out it was Martine in her fullest and most expressive mode; rave Martine, jungle Martine, sweaty nights in dark clubs Martine, rum and Coke and drum n bass Martine. Double denim, baggy sweaters, skin tight jeans. Leopard print and Lycra. Spray paint Evisu homage jeans. Worn in brown leather and bar necklaces.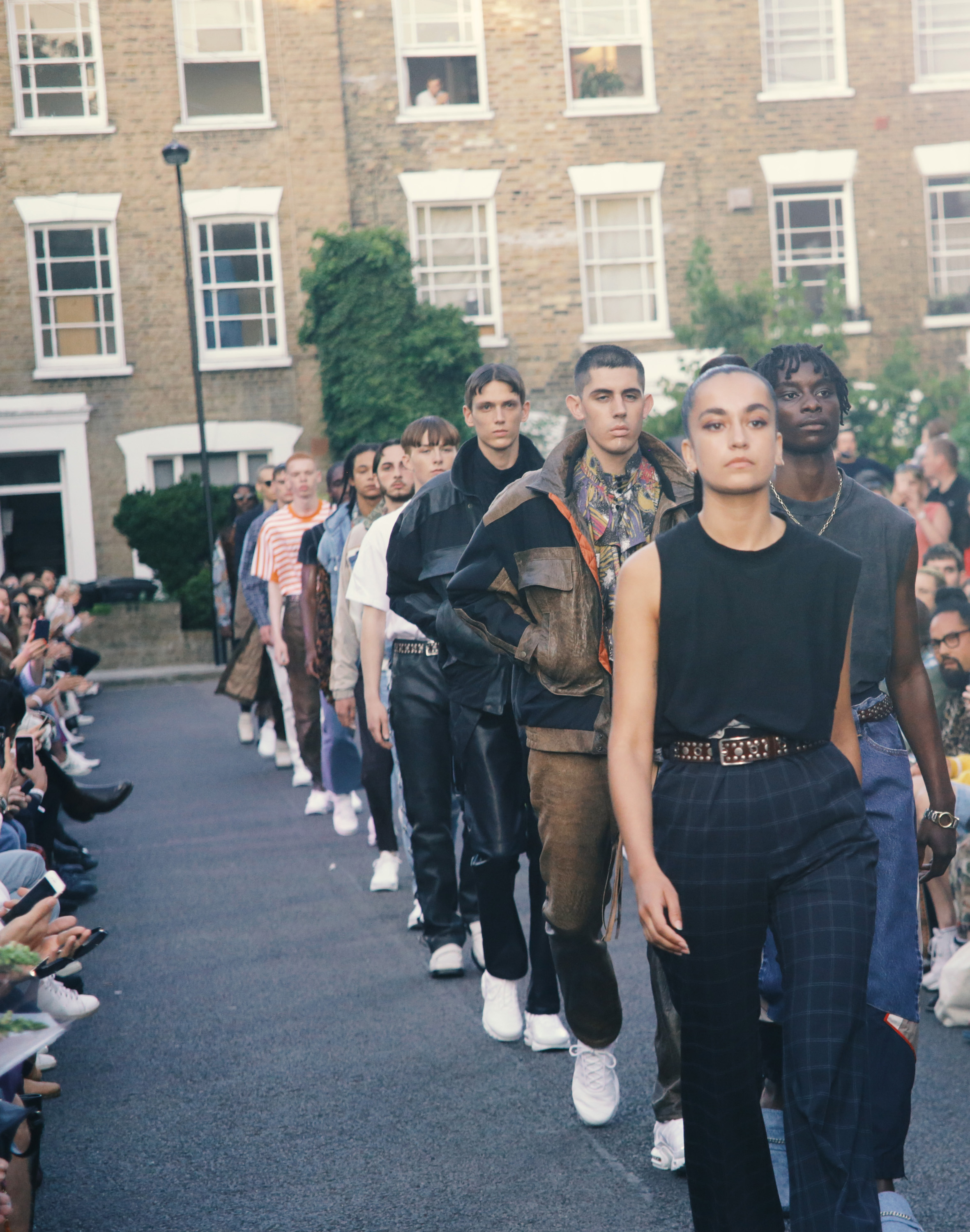 "It was a love letter to London," she said, "And London needs a bit of love at the moment. London is full of love and London pulls together, and staging the show here was about that. It was about the eras of my life that encapsulated that for me, about how much music can bring people together."
Can I be nostalgic for something I missed? Something I was too young to experience? That's the feeling Martine Rose's shows conjure up. It's powerful. It's unlike anything else.
In a season where it feels like many of the designers have been pushing into the territory Martine explored for spring/summer 18 -- themes of travel, voyage, discovery and outdoorsyness -- Martine reminded us why she is best at LFWM by pushing back into the things that make her so unique; history and personality and character.
Wow!
Everyone's invited. Everyone's family. Everyone in the street gets a pair of Nikes. The brown snakeskin square toe loafers were pretty incredible too.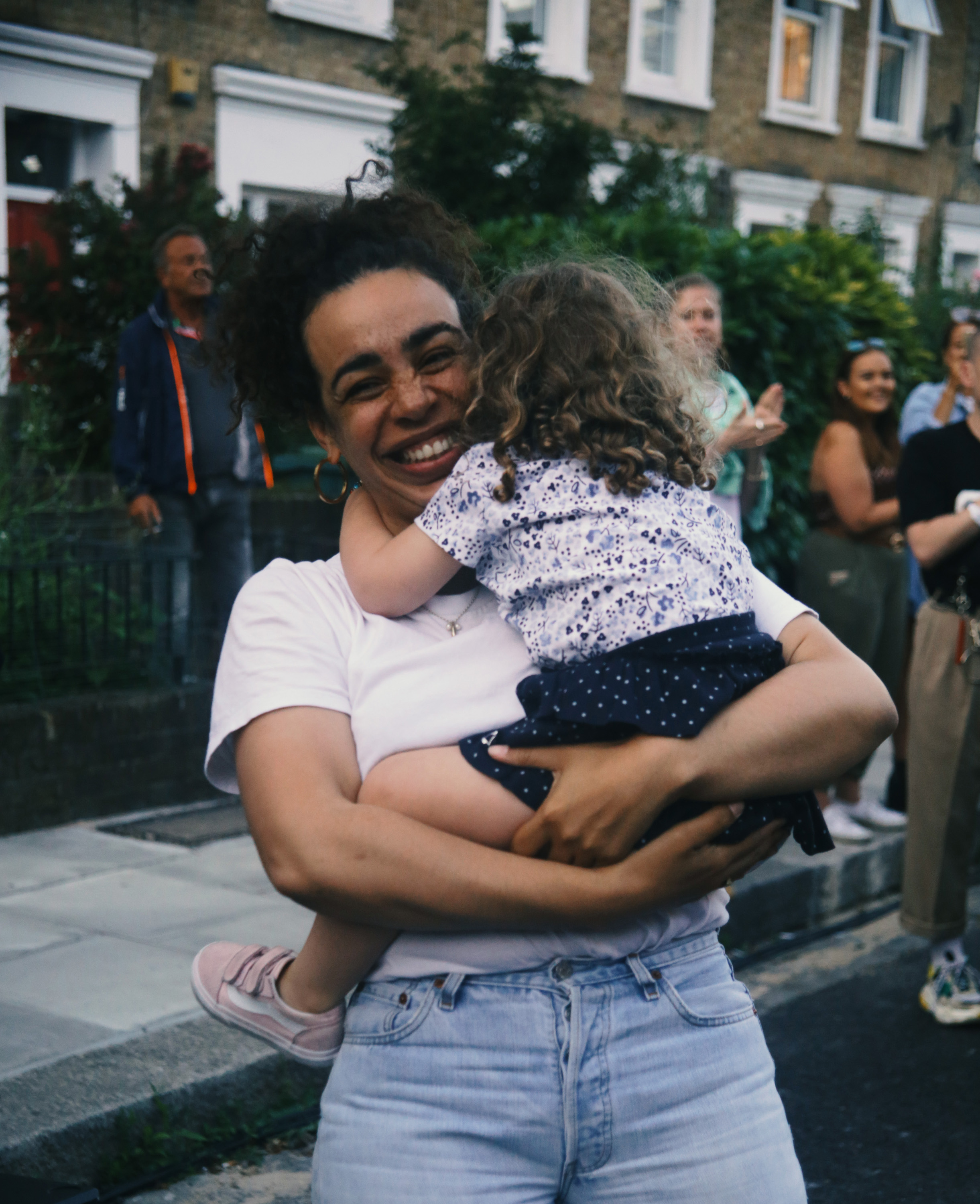 Credits
---
Photography Alina Negoita
This article originally appeared on i-D UK.