netflix is now officially more popular than tv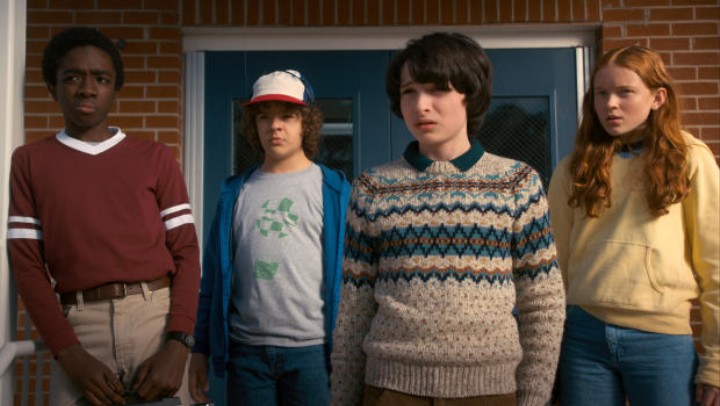 Still from Stranger Things
What with Love Island taking over our lives all summer long and the football coming home, obviously, you'd be forgiven for thinking that millennials have, at long last, like the prodigal sons of content, returned to traditional TV, and that soon we'll be watching Corrie with our parents and buying a Sky+ box so that we never miss an episode.
But actually (obviously), Netflix continues to be a media behemoth which is now officially more popular than traditional TV, cable TV and YouTube.
A new survey by investment firm Cowen & Co has found that the streaming service outperforms other traditional and video platforms across the board. While Netflix beating broadcast telly probably isn't a huge surprise, the data also shows that it's overtaken other modern streaming services including YouTube, Hulu and Amazon Prime Video.
And unsurprisingly, Netflix's lead is most pronounced with younger viewers. Netflix came in with a 27% lead overall, which shot up to 39.7% among 18-34 year olds.
With huge successes like Stranger Things, and more great shows like Disenchanted coming soon, it makes sense that Netflix have become our go to. They've even got the first two seasons of Love Island on there now, you know. Why would you ever go anywhere else!