our pick of the week's best stuff
Look as happy as this lad, with your guide to the coolest exhibitions, events, releases and gigs over the next seven days.
© Collier Schorr
Photography: Collier Schorr
Photographer Collier Schorr presents her fourth exhibition at the Modern Art gallery in London this week. Drawing upon the "persisting concern with what it means to represent a body -- and a self -- through a photograph," it brings together some of the New York-born artist's most recent work to explore the often complicated dynamic between camera and subject. "These are the pictures I want you to be around," she says. "It includes people, mainly artists, some who have come to my studio with little purpose other than to be in a picture, granting permission to be seen and inscribed into an ongoing collection of photographs."
28 June -- 1 September, Modern Art, London.
Open call: Shadow Sistxrs Fight Club
The ICA's Social Creative Network have teamed up with Shadow Sistxrs Fight Club to create a unique "Self-Protection Manifesto". Encouraging anyone between to ages of 16 and 25 to submit film and text on the theme of self protection, the whole thing culminates in a print publication and screening event in August. You can read more about the open call here.
Submissions open until 6 July.
Release: Locked N' Loaded
Guns N' Roses' 1987 classic Appetite For Destruction gets the box set treatment with the release of the Locked N' Loaded special edition. Featuring a host previously unreleased tracks from the Appetite recording sessions, the rather hefty collection comes complete with five metal-cast skull rings, two temporary tattoo sheets featuring life-size replicas of the band's own, a 2-inch collector's coin and a bandana. Absolutely ridiculous.
Out 29 June.
Festival: Love Supreme
The UK's biggest greenfield jazz festival, Love Supreme, takes place in East Sussex this weekend. Featuring i-D favourites Nubya Garcia, Moses Boyd Exodus and Ezra Collective -- alongside bigger names including Earth Wind & Fire, Elvis Costello, George Clinton -- it's your chance to see some of jazz's most exciting artists, as well as Craig Charles, all in the same place. You can read more about Britain's recent jazz explosion here.
29 June -- 1 July, Glynde Place, East Sussex.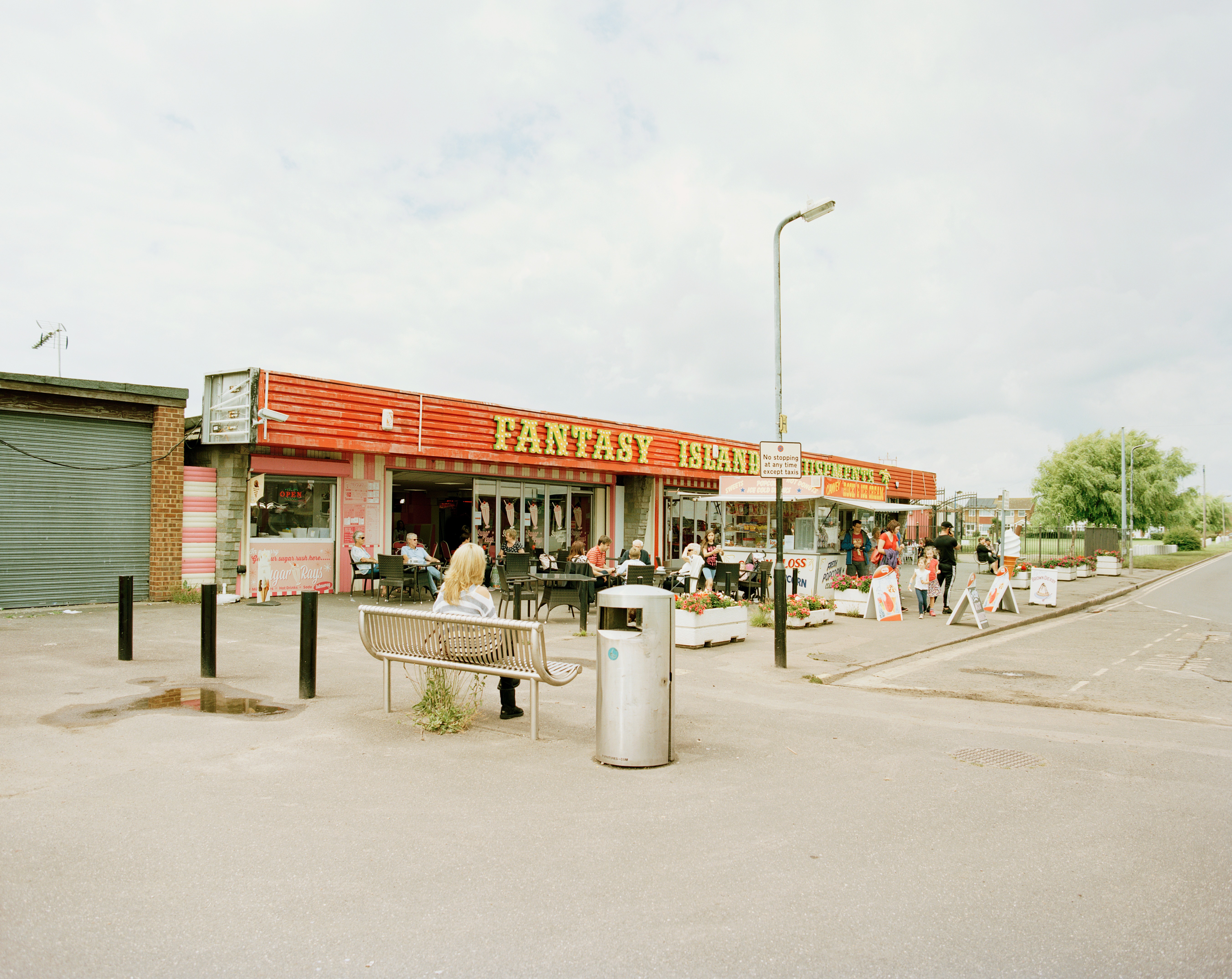 Book: Radical Essex
A new book is aiming to shed light on the vibrant, pioneering thinking of Essex now. Re-examining the region in relation to its radicalism, lifestyle and politics, it's illustrated with images from award-winning photographer Catherine Hyland, and includes an archive on the county's modernist architecture and experimental communities. TOWIE this is not.
30 June, published by Focal Point Gallery (and available from the gallery and online via Cornerhouse Publications).
Art: Play It Again
Still in Essex, the very good Firstsite presents an exhibition featuring 'remade' objects, events and films, produced by artists and the public. Showcasing how history, contemporary culture and our own everyday experiences inspire repetition, remaking and reenactment, Play It Again explores how this enthusiasm and occasionally, obsession, transfers into art and popular culture. See Turner Prize-winner Gillian Wearing's iconic Dancing in Peckham -- a work inspired by a woman Wearing saw dancing by herself at the Royal Festival Hall -- above.
30 June -- 9 September, Firstsite, Essex.
Gig: Liam Gallagher
And finally, William John Paul Gallagher takes the stage at the 40,000 capacity Finsbury Park for the crowning glory of his unexpectedly brilliant comeback. It's going to be absolutely mega. As you were.
29 June, Finsbury Park, London.
Why don't you sign up to our newsletter, while you're here? It's like this but in your emails, innit.