prada create a dystopian sci fi series set in their top secret nylon farm
Do electric sheep dream of Prada backpacks?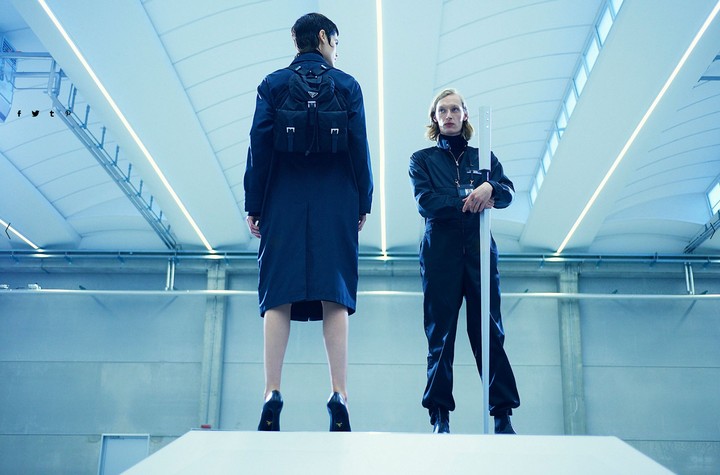 What if Prada's industrial HQ in Valvigna, Tuscany, was home to a flock of robot sheep used to create their famous nylon products? This is the concept for Prada's new episodic video project, with part one launching today. Described as "a futuristic fairy-tale devised around the reality of Prada, and its emblematic Nylon fabric. A fusion of heritage, present and future."

Miuccia Prada created her first Nylon accessories in 1984, a revolutionary statement that exploded the limitations of luxury at the time. She recently reintroduced nylon as a central statement of her collections to much acclaim. The film is to be a showcase of the innovation and creativity of the brand; The ability to reimagine the past for the future, to combine the possibility of technology with the humanity of craft.
The film will be presented through Prada's social channels, and on prada.com with a dedicated nylon section of their website, exploring Prada's history with the fabric.