what's a pith helmet and why is melania trump wearing one in kenya?
Twitter called out the First Lady for her highly inappropriate accessory.
|
05 October 2018, 10:10pm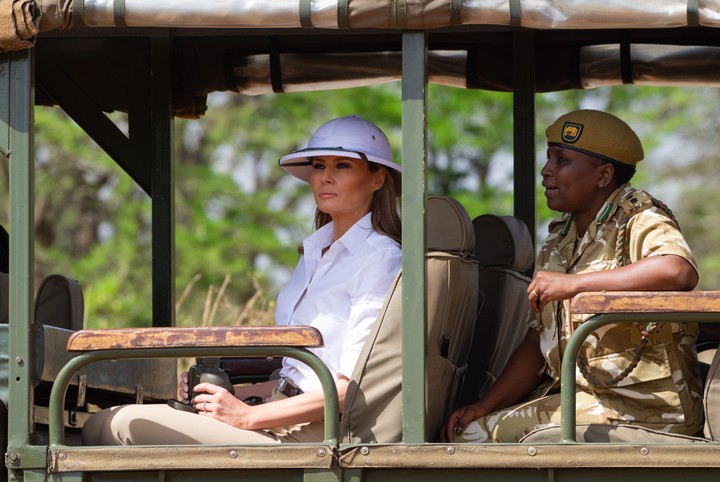 Photography Saul Loeb via Getty Images
Merely a few days into First Lady Melania Trump's four-nation solo trip to Africa, and she's already caused quite the controversy. Trump was photographed wearing a white pith helmet while on safari at Nairobi National Park in Kenya, a style that references years of violent subjugation and widespread oppression under European colonial rule.
Luckily, Twitter stepped in to school Trump— and created a little game out of pointing out all her wrongdoings. Kim Yi Dionne, a professor African politics at the University of California, Riverside created the hashtag #FLOTUSinAfricaBingo and the internet has spoken:
Let's not forget that earlier this summer Trump visited a detention center in McAllen, Texas where 55 migrant children were being held, separated from their families. She wore a green Zara cargo jacket with the words "I REALLY DON'T CARE, DO U?" thoughtfully painted on the back. "It's a jacket. There was no hidden message," her spokesperson, Stephanie Grisham, told the Cut. We can only hope she left it home this time.