valerio spada's year in photos
A visit from the Pope, Marseille, Palermo, a late night in Brooklyn. This is 12 months in the life of photographer Valerio Spada.
|
03 December 2018, 11:25am
We asked a handful of our favourite photographers to look back at 2018 and remember it through the photographs they took. From i-D contributions to personal pictures of friends, family and strangers on the street, this is Valerio Spada: My Year in Photos.
Italian photographer and Guggenheim Fellow Valerio Spada's award-winning photobook, Gomorrah Girl, won universal acclaim for telling the story of Annalisa Durante: a girl who, aged 14, was shot and killed by a bullet aimed at a boss in the Camorra Mafia in Naples. As many lost interest in the killing, the images became a moving document of a dark situation overlooked by the media. Elsewhere Valerio has shot for Italian Vogue, Moschino and, this summer, i-D -- with a beautiful photo series depicting teenage life in the melting pot of Marseille.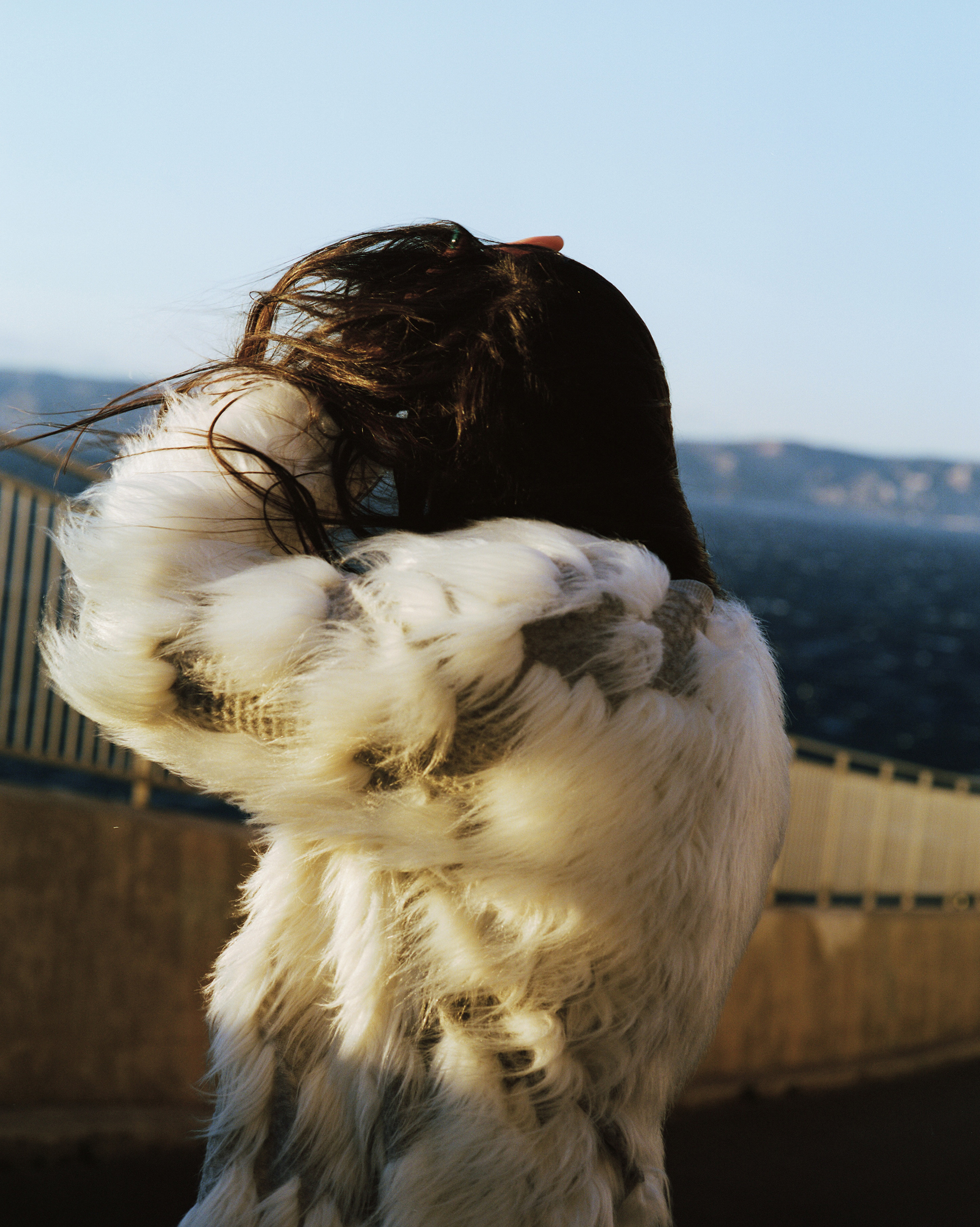 January
I spent January in Palermo shooting the final days of a four-year long trial aimed to prove exchanges between Mafia and the Italian Government, "Trattativa Stato Mafia", back in 1992. Then went back to shoot Marseille for i-D.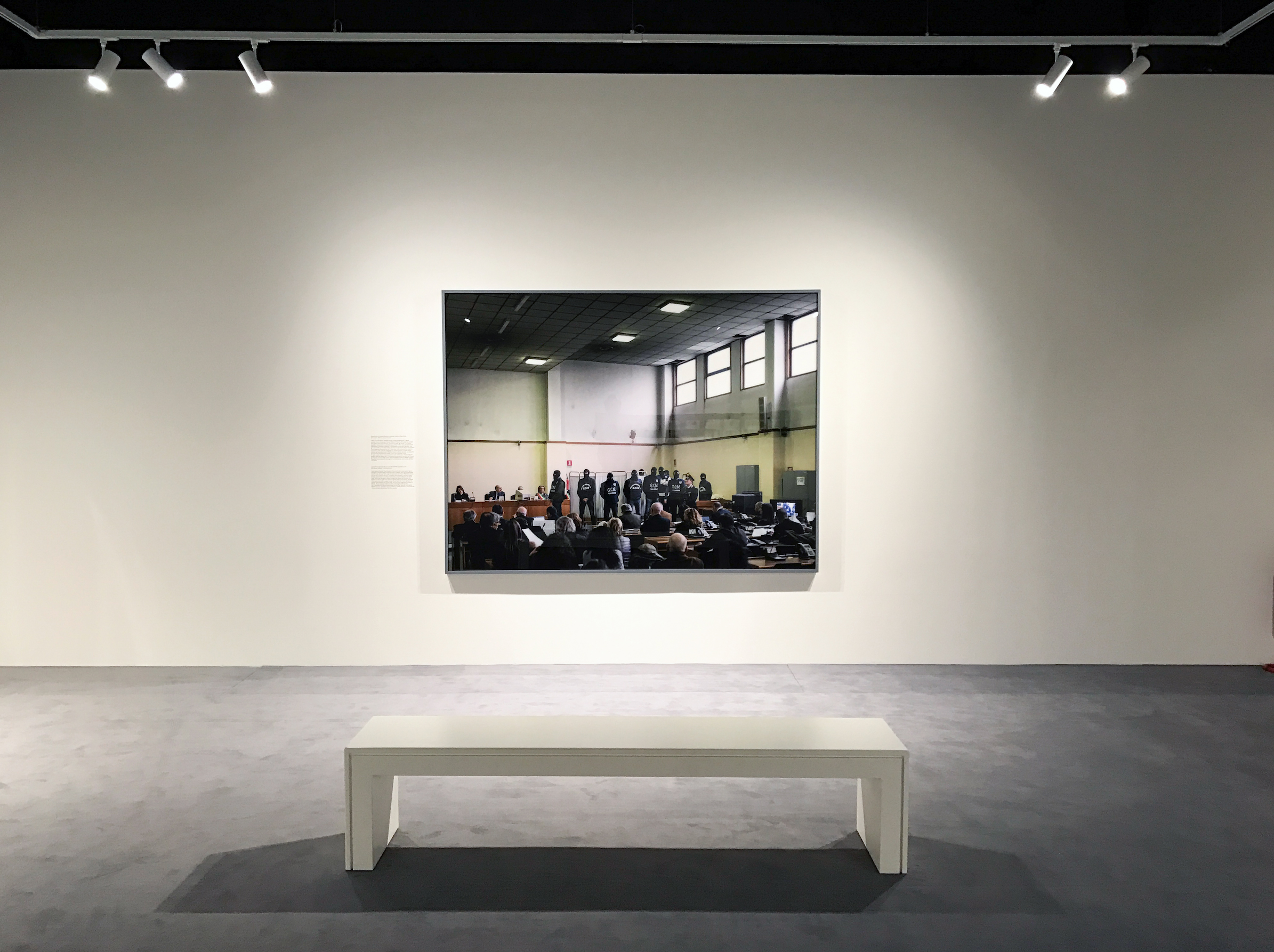 February
Back in NYC where I've finalised papers and interviews for an upcoming group exhibition in 2020 at San Francisco MoMA, on the impact of the Guggenheim Fellowship on the history of photography. The exhibition will feature, for the first time, works and application excerpts from all prize winners from 1937 to 2019. It was a strange feeling, aside from the joy of having my work exhibited with such masters, to have my words featured in the book and catalogued together with the work of Robert Frank, Edward Weston, Cindy Sherman, Diane Arbus and so on.
In this image is one of the works I've made during the Guggenheim Fellowship and exhibited in Turin at Camera, Centro Nazionale per la Fotografia, Aula Bunker.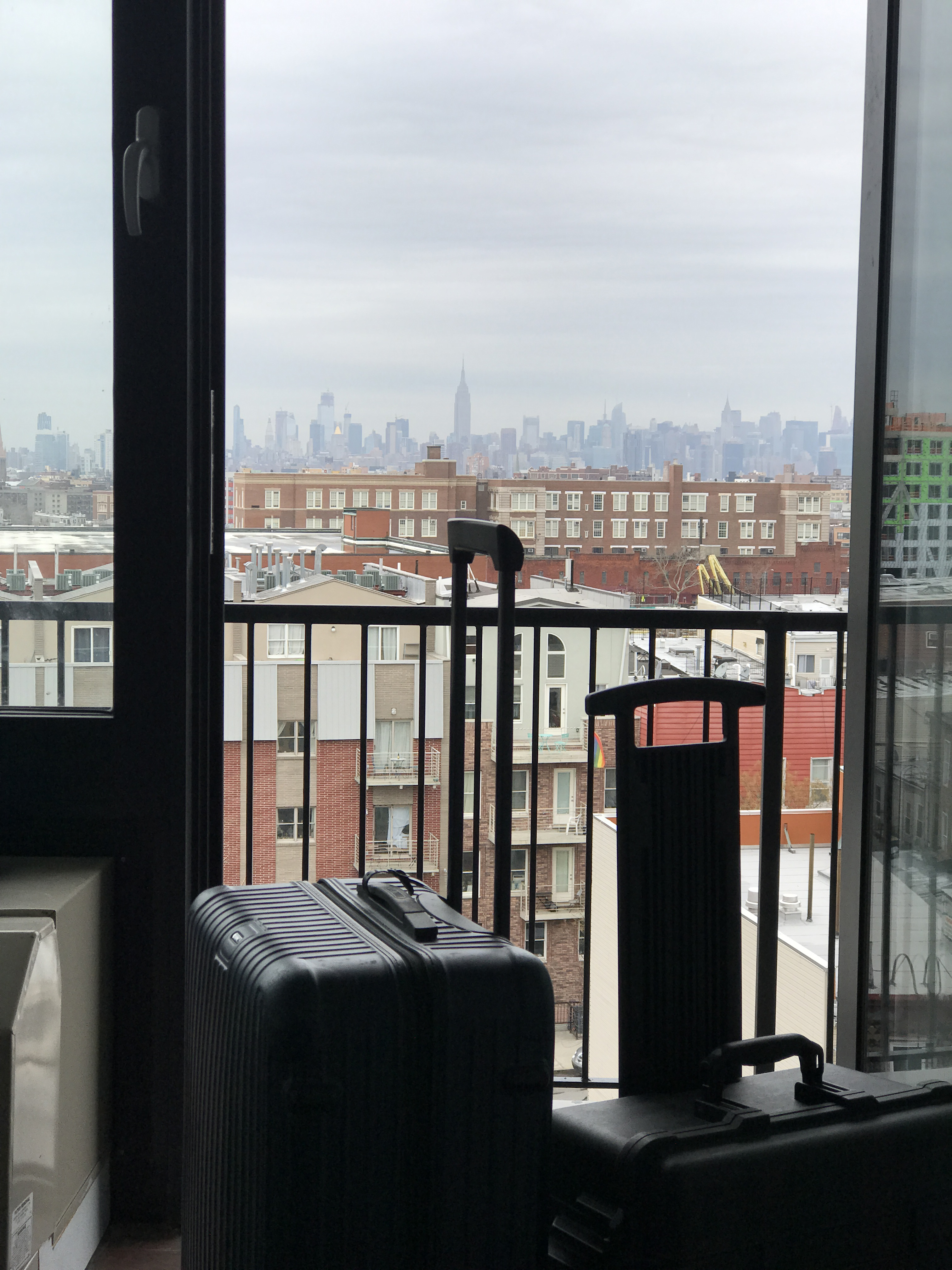 March
Left New York and flew back to Europe, London, Milan and finally Palermo again.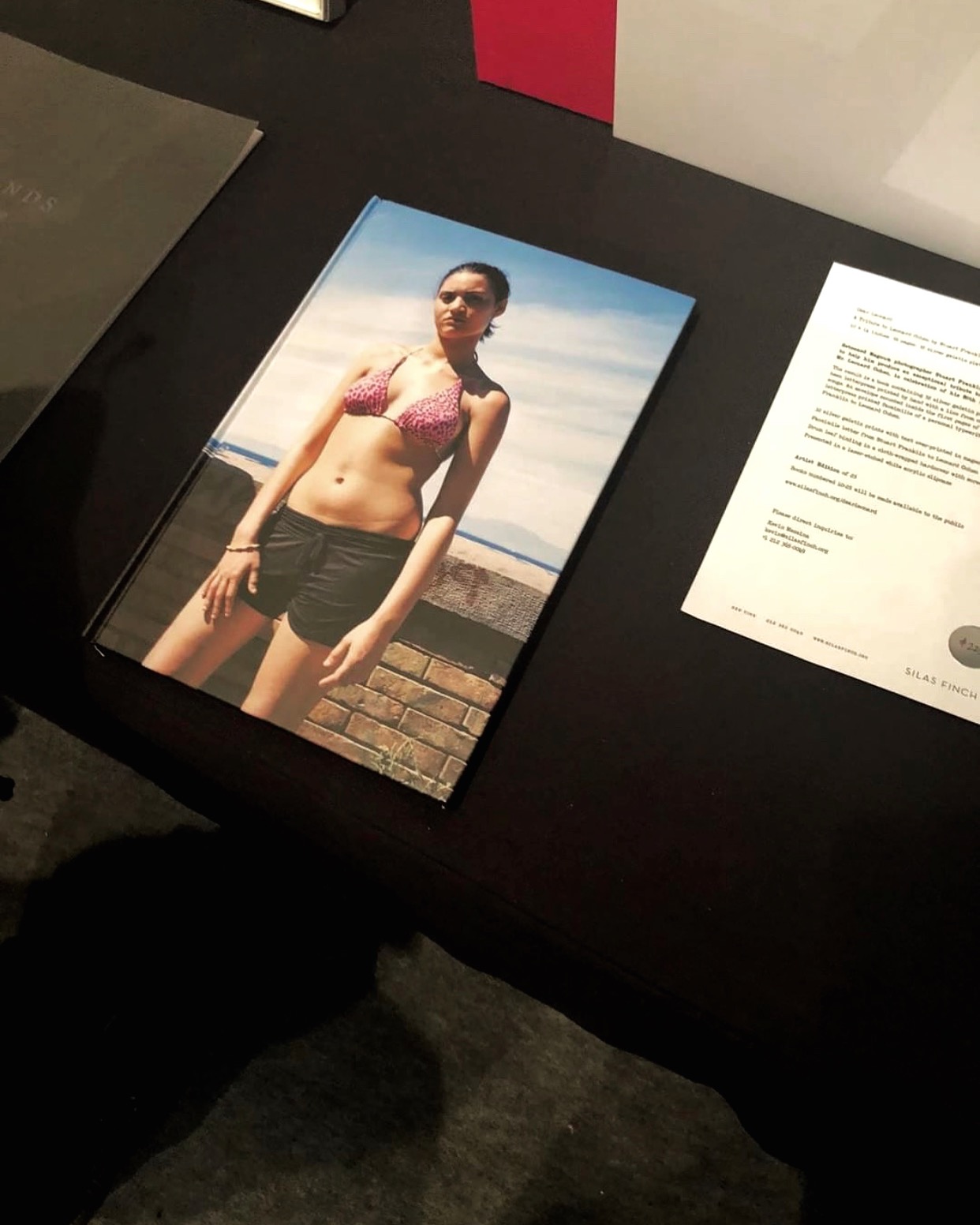 April
I was still in Palermo and a dear friend, Camilla, sent me this picture she took at the AIPAD Photography Show at Pier 94. My book Gomorrah Girl was in the rare books Twin Palms selection at the fair. It was so sweet of her and I was pleased to be somewhat there even when, as usual, away.
May
Back in Palermo again to work on a forthcoming exhibition in July. I was struck by the beauty of Palazzo dei Normanni and picked that up from all possible locations.
i-D Summer issue was out with Marseille images. Graham [i-D's Creative Director] and everybody at the magazine did a great layout of the images, and I love the i-D fonts.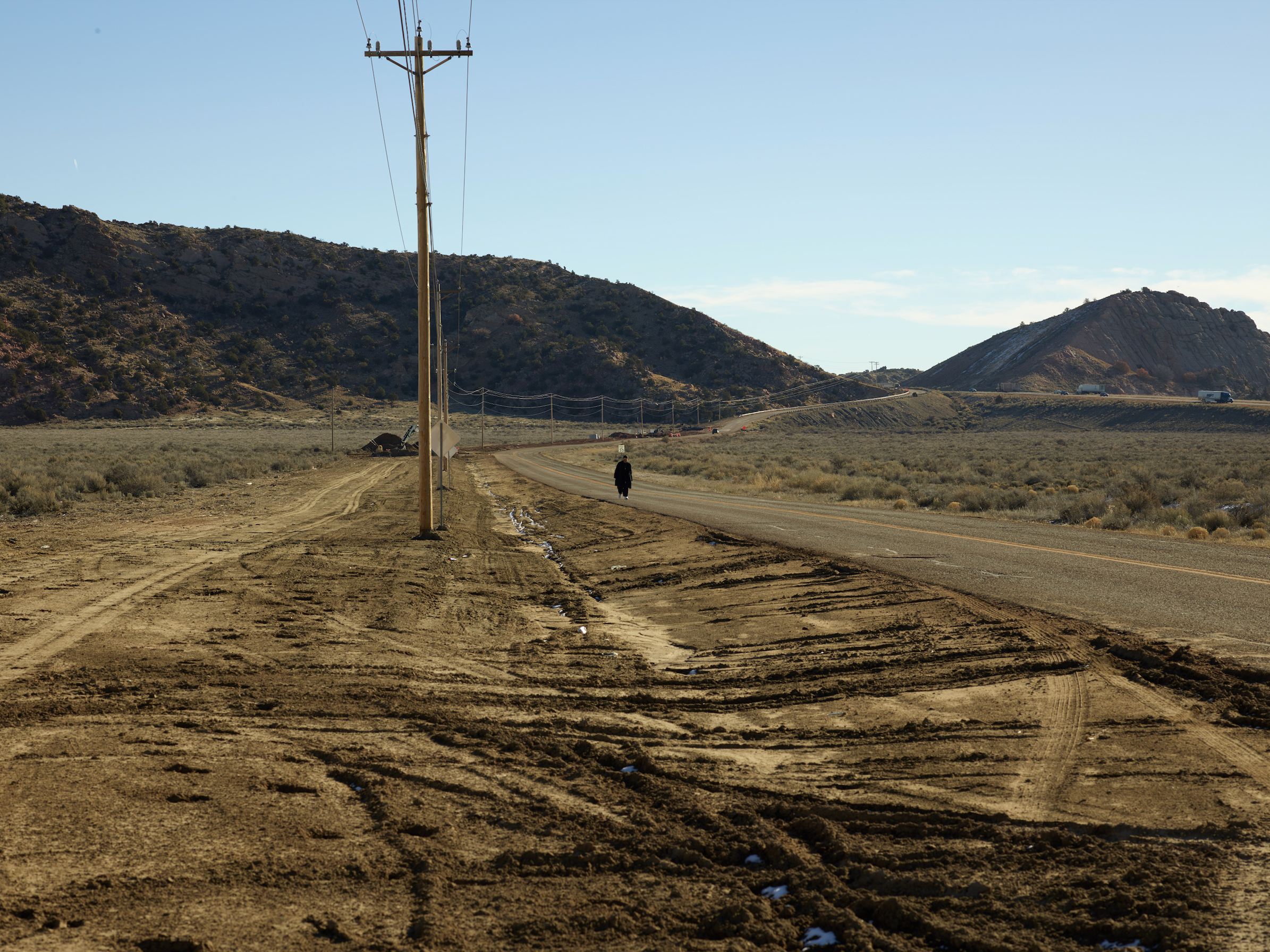 June
Arizona again working on another personal project, which took some time. I then went to Milan and spent some great time with Lise and Massimo and Francesco. Then Lucca, and then back to Palermo.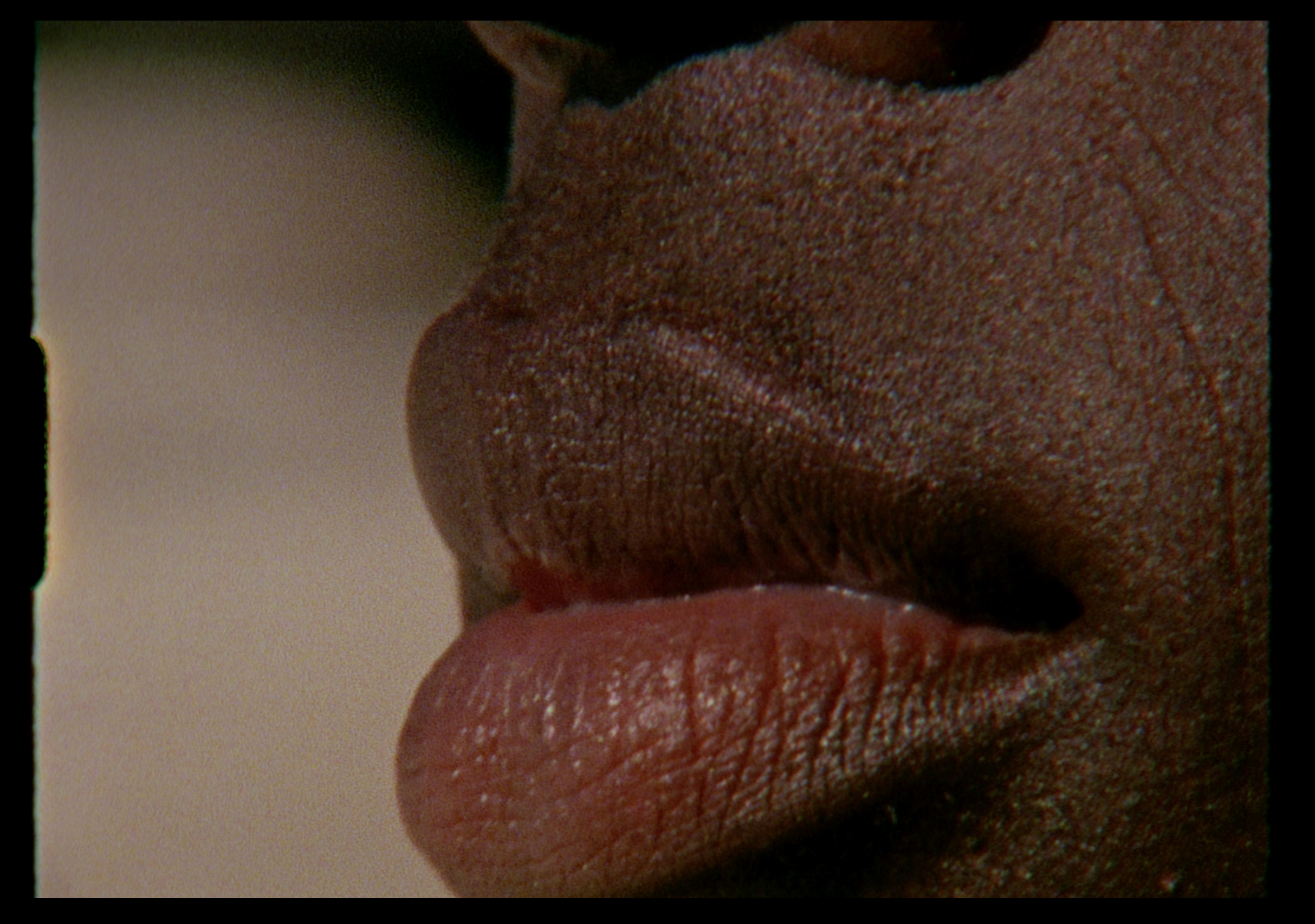 July
Back in New York to celebrate the 4th of July with my friends in Coney Island. Then flew back again to Palermo to prepare the exhibition opening on July 19th.
Spent one of the most beautiful and surreal nights of the year with my friends Vinicio, Roy and few others. Vinicio and I met at 4pm for rehearsal of his concert in Palermo and went then strolling around Palermo all-night long, ending at the top of Mount San Pellegrino. We then spent three more days on the road to Noto, East coast of Sicily. Here's a still from some Super8 footage shot while in Palermo.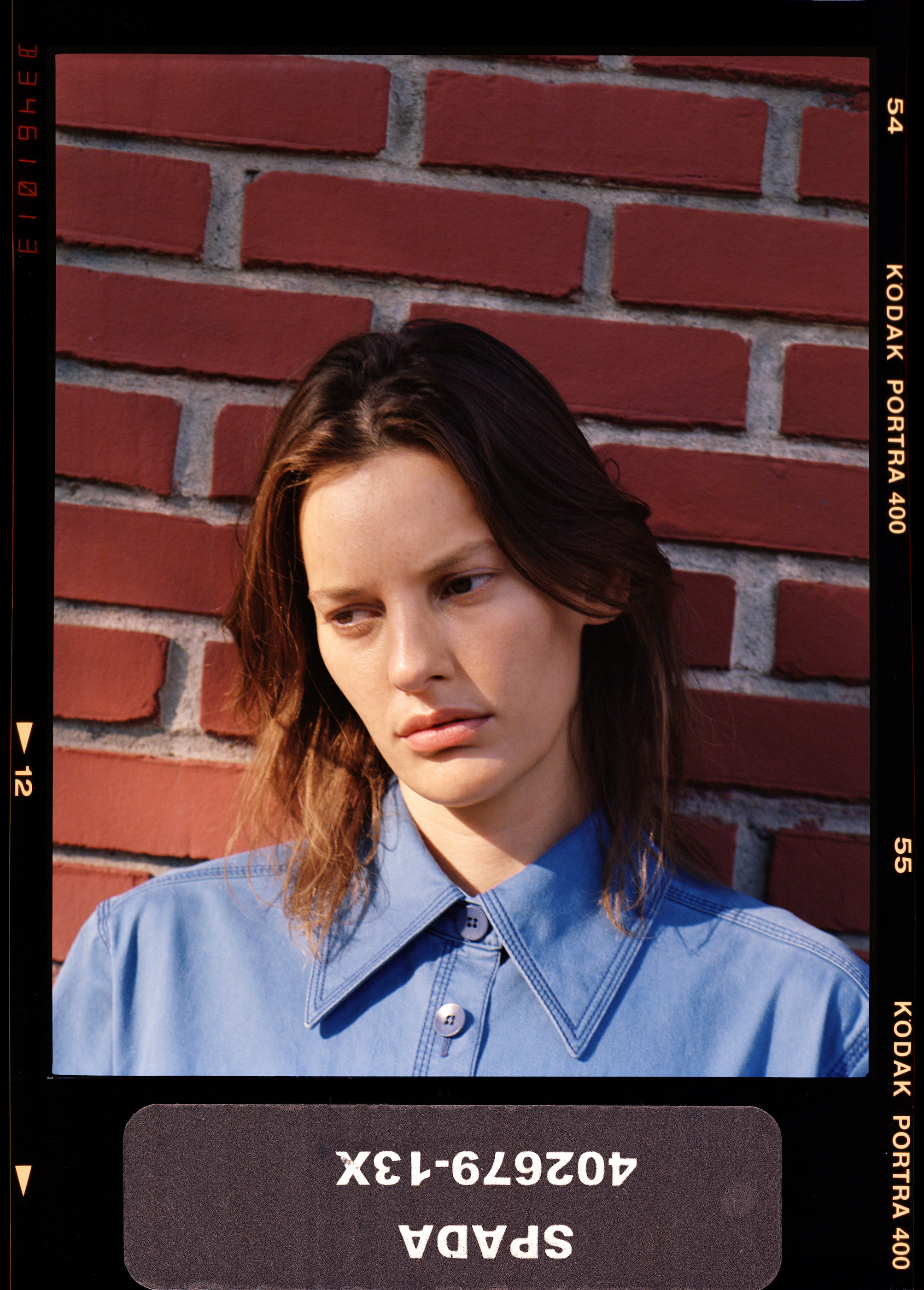 August
August was New York, Milan, Taranto, Palmi, Palermo and then back to New York again shooting Amanda Murphy in Harlem the day Aretha Franklin died, August 16th. We headed to the Apollo Theatre at the end of the shoot for a spontaneous celebration in Harlem, the crowd were leaving flowers and singing her songs together.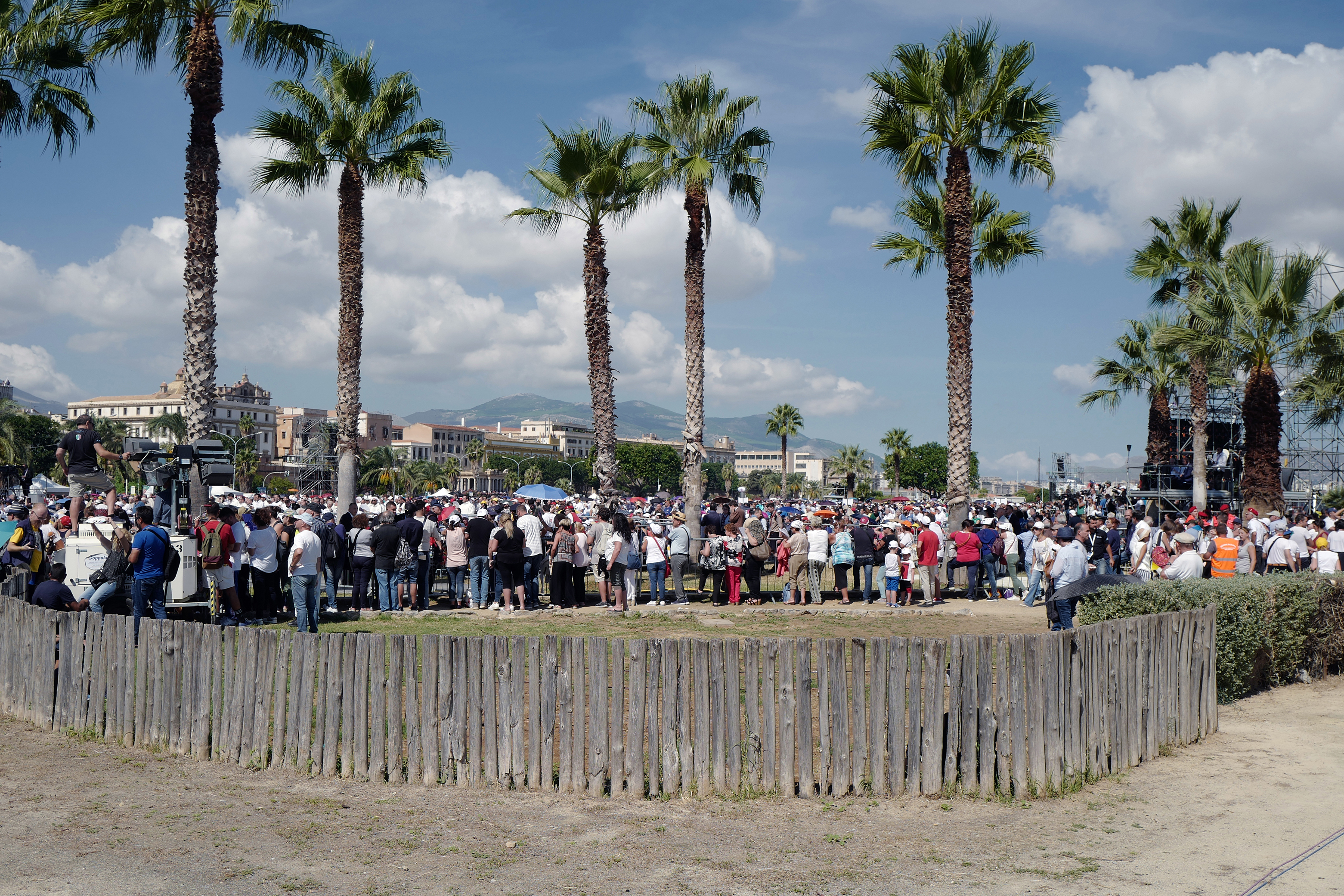 September
Again in Palermo, shooting the Pope visiting the city and other major places connected or known for historical killings by the mafia -- like Don Puglisi, a priest killed by the mafia. The city was treated like a war zone, for safety reasons.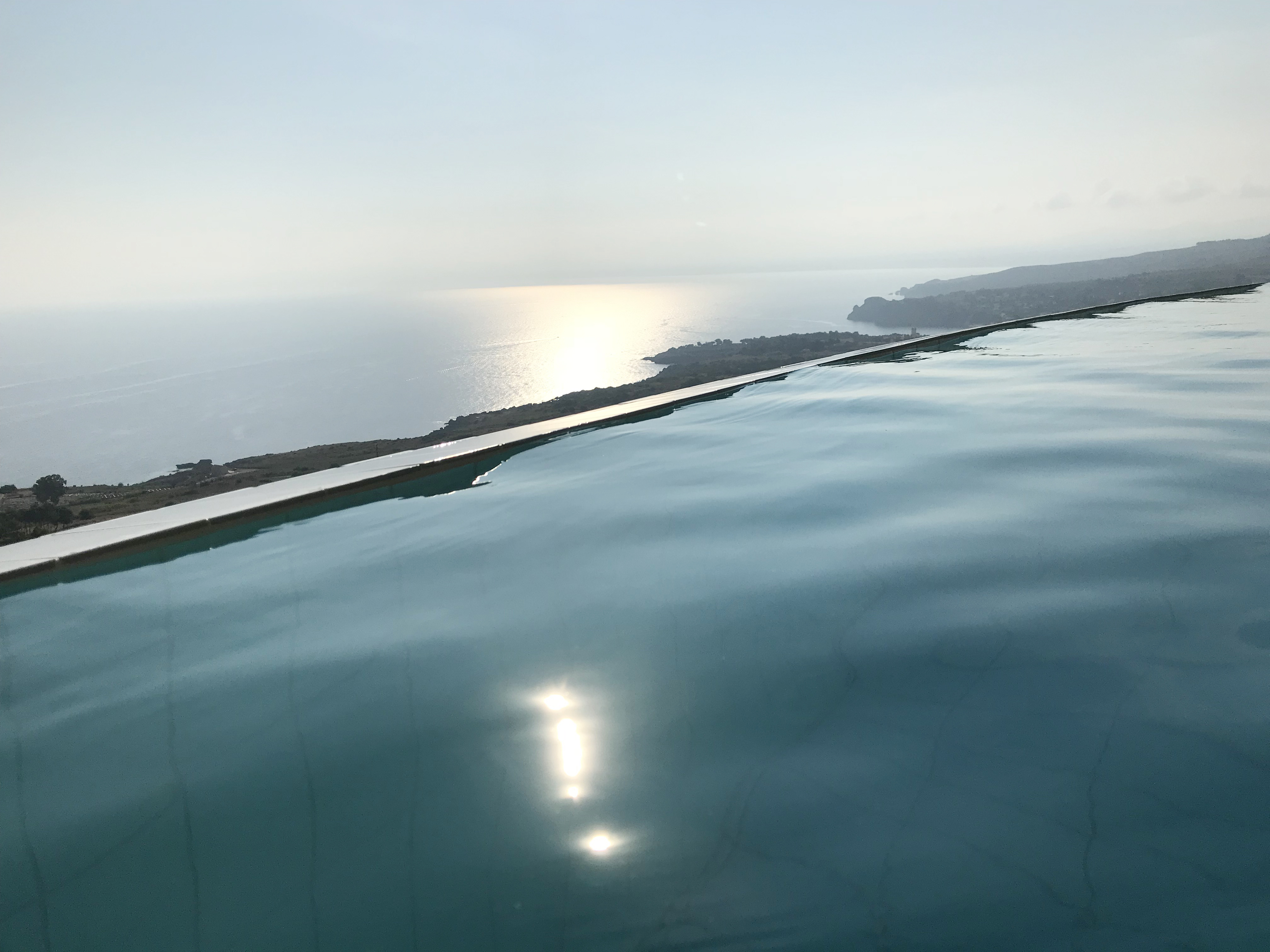 October
Spent a big part of the month in Sicily shooting for an upcoming solo exhibition in New York City in 2019 and looking for an apartment to spend most of my time and/or die there. Here I am in Scopello.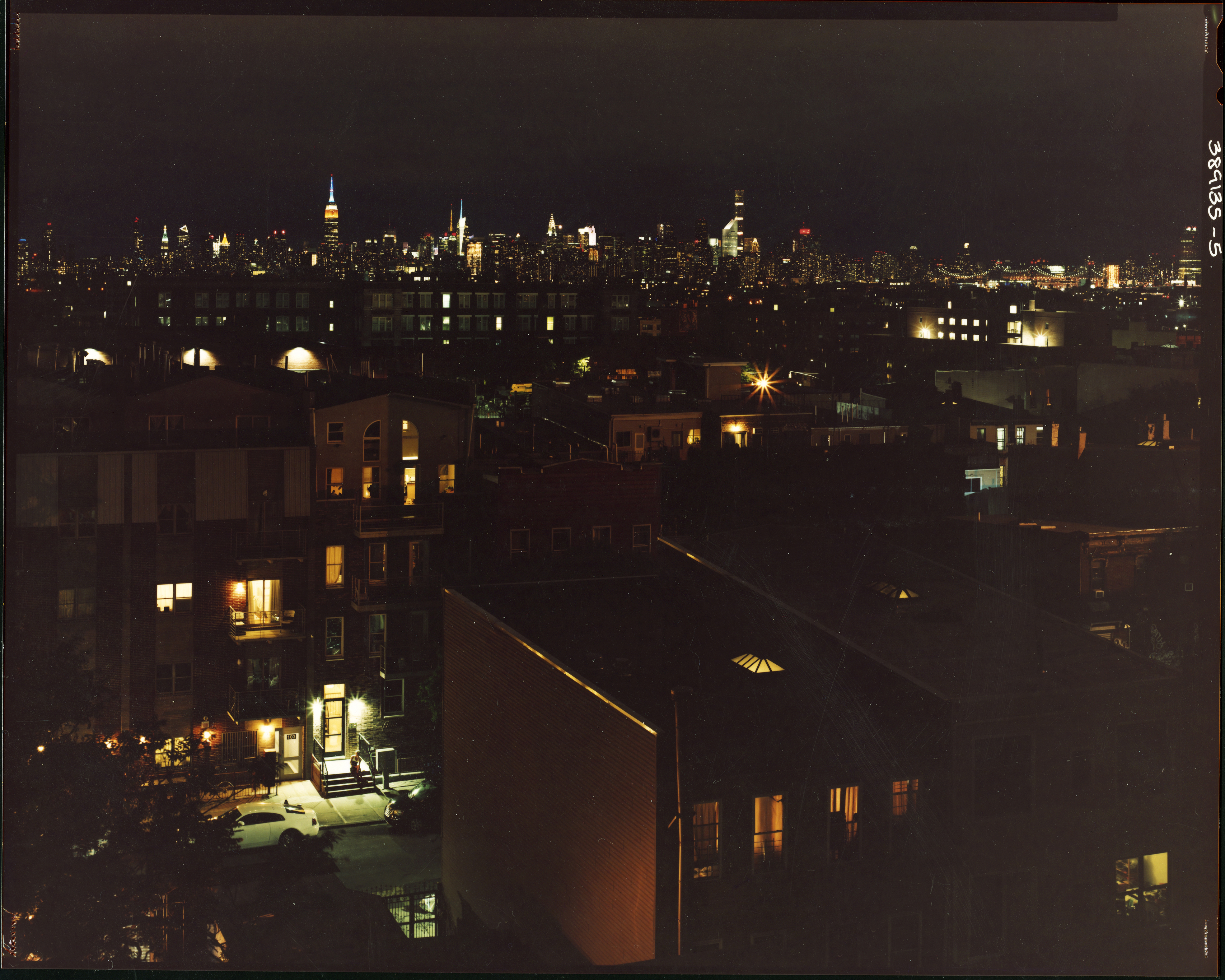 November
Palermo, New York and Naples. A dusty 8x10 contact sheet of a night lens test from my balcony in Brooklyn.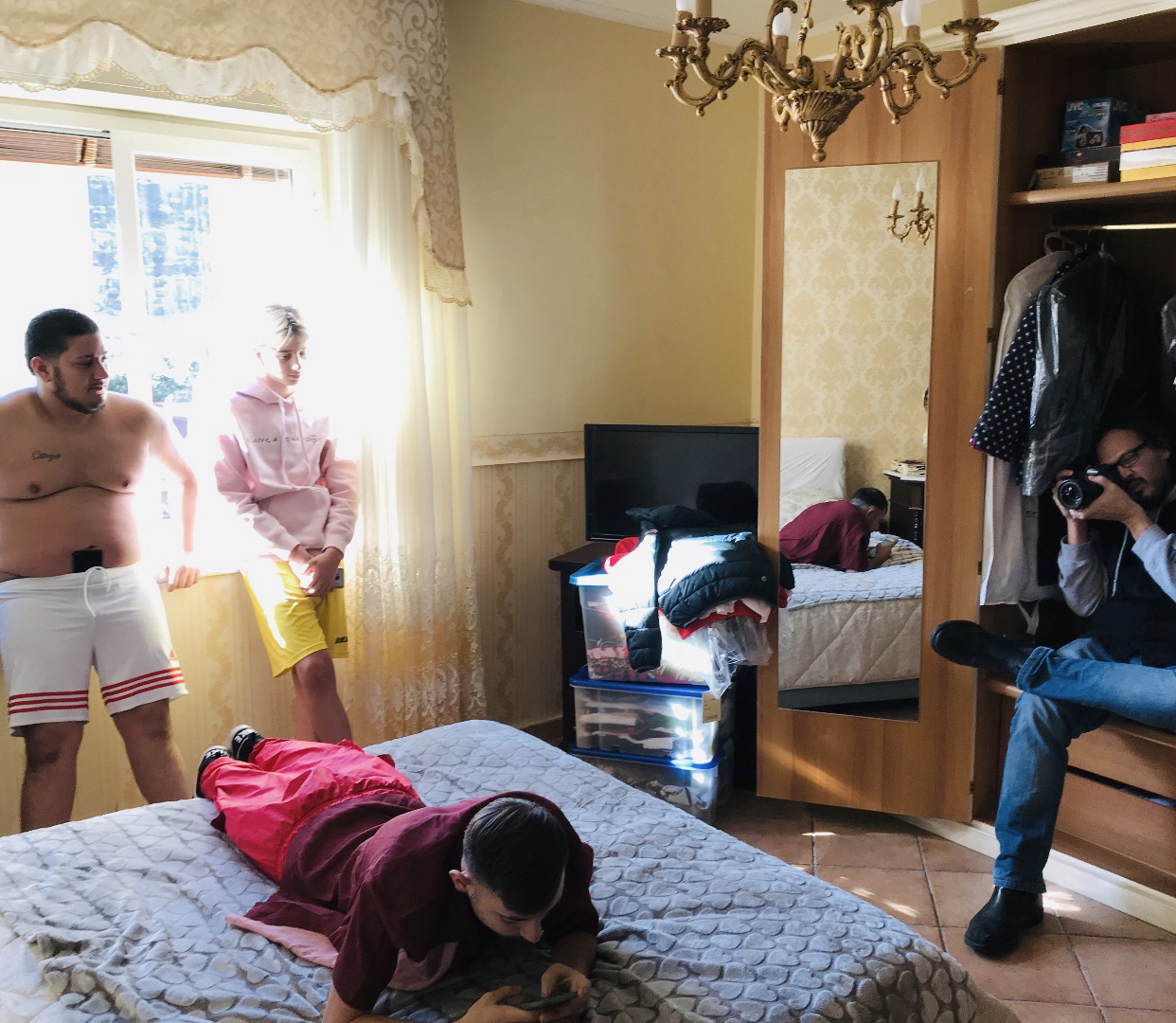 December
Ended the year shooting in a closet in Scampia, Naples and then back to Palermo.
Credits
---
Photography Valerio Spada