marc jacobs is reissuing his 90s grunge masterpiece
Smells Like Teen Spirit all over again!
|
07 November 2018, 12:11pm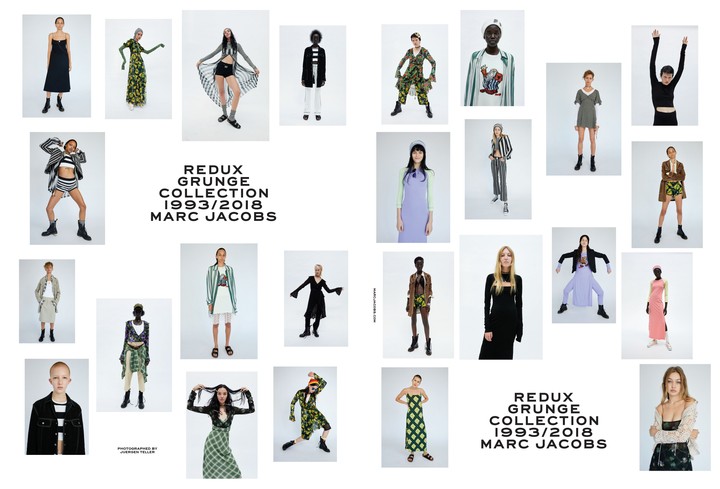 Photography Juergen Teller
Over two decades on from its original incarnation, grunge is back. Well, actually, 90s nostalgia in general is capturing the fascination of Gen Z. You only have to take a quick scroll through Instagram to see sepia-toned images of Winona Ryder in her Tom Waits tee being papped on the streets of LA, and Courtney Love's Kinderwhore-chic seems to have informed the entire wardrobe department of Netflix's recent Sabrina reboot. Now, Marc Jacobs is joining in on the action — or perhaps 'rejoining' the action is more fitting — with his Redux Grunge collection for Resort 19.
Calling it all the way back to his original foray into grunge in spring 1993, with his notorious collection for Perry Ellis, Marc has recreated 26 of the looks from that original collection. 25 years ago, grunge was not well received in high fashion and the collection Marc designed for Perry Ellis was lambasted. It didn't fit in with the overhang of 80s excess and extravagance that the fashion world was still experiencing, and Marc lost his job. But over two decades later, the collection, which featured Kate Moss and Naomi Campbell in cartoon tees, slip dresses, and beanies, seems ahead of its time, in that it was actually of its time.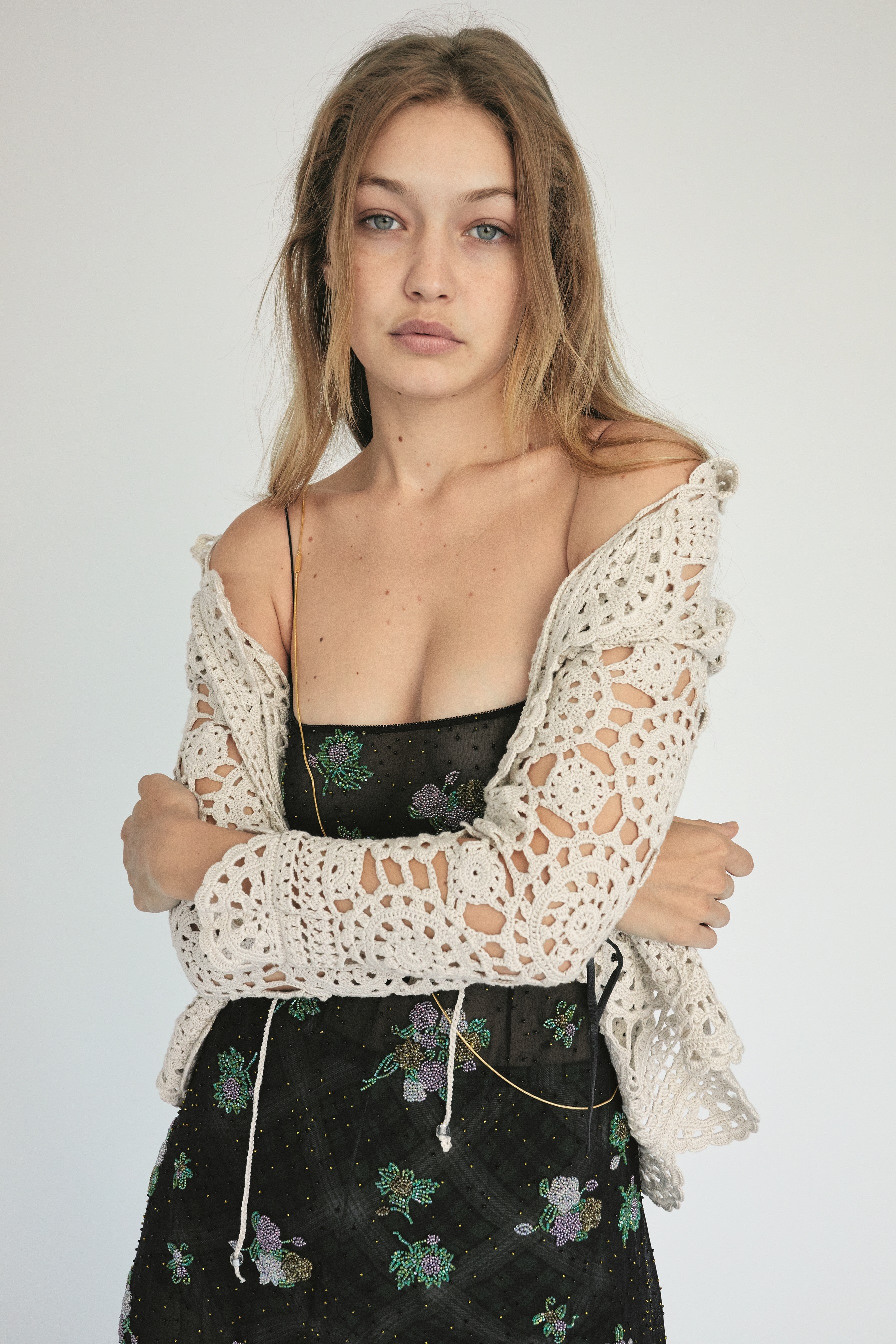 "Part of the irony and perversity of [the original collection] was that everything was found and elevated," Marc explains to ELLE. "We bought vintage flannel shirts for $2 on St Mark's Place and remade them out of silk. Taking something banal or vulgar and elevating it to designer status was not new. We were not the first to do it, but people get offended by it. They were adamant: no, you're not supposed to do that. But really it's still happening."
For the Redux Grunge collection Marc's team left no stone unturned, looking on eBay for the original pieces as well as returning to the factories and mills that originally produced them. The result is a collection that straddles the boundary between nostalgia and modernity, and does exactly what the designer had intended. It mixes things up. "There are all these conversations in my head about, what is fashion anymore? Who is fashion for? Where's it going? With the internet it all becomes so overwhelming," he tells ELLE. "It's important to be sensitive to what's going on in the world right now, and to try to maintain one's integrity."
Redux Grunge might not answer all of those questions, but it certainly seems sensitive to what's going on right now in fashion, where streetwear is king and extravagance is out once again. "Look at Balenciaga elevating what kids buy for $15 at the mall and making it for $2,000," he goes on.
"It's the emperor's new clothes. Isn't that what fashion has always been?"
This article originally appeared on i-D UK.