palace reveals its new look
The emblematic skate brand has a fresh new look for your retinas, shot by Ari Versluis.
The boys at Palace headquarters have been using Ciao Bella as their unofficial lunchtime headquarters since kick-off and they are making an offer you can't refuse in their latest, greatest collection, which launches this Friday.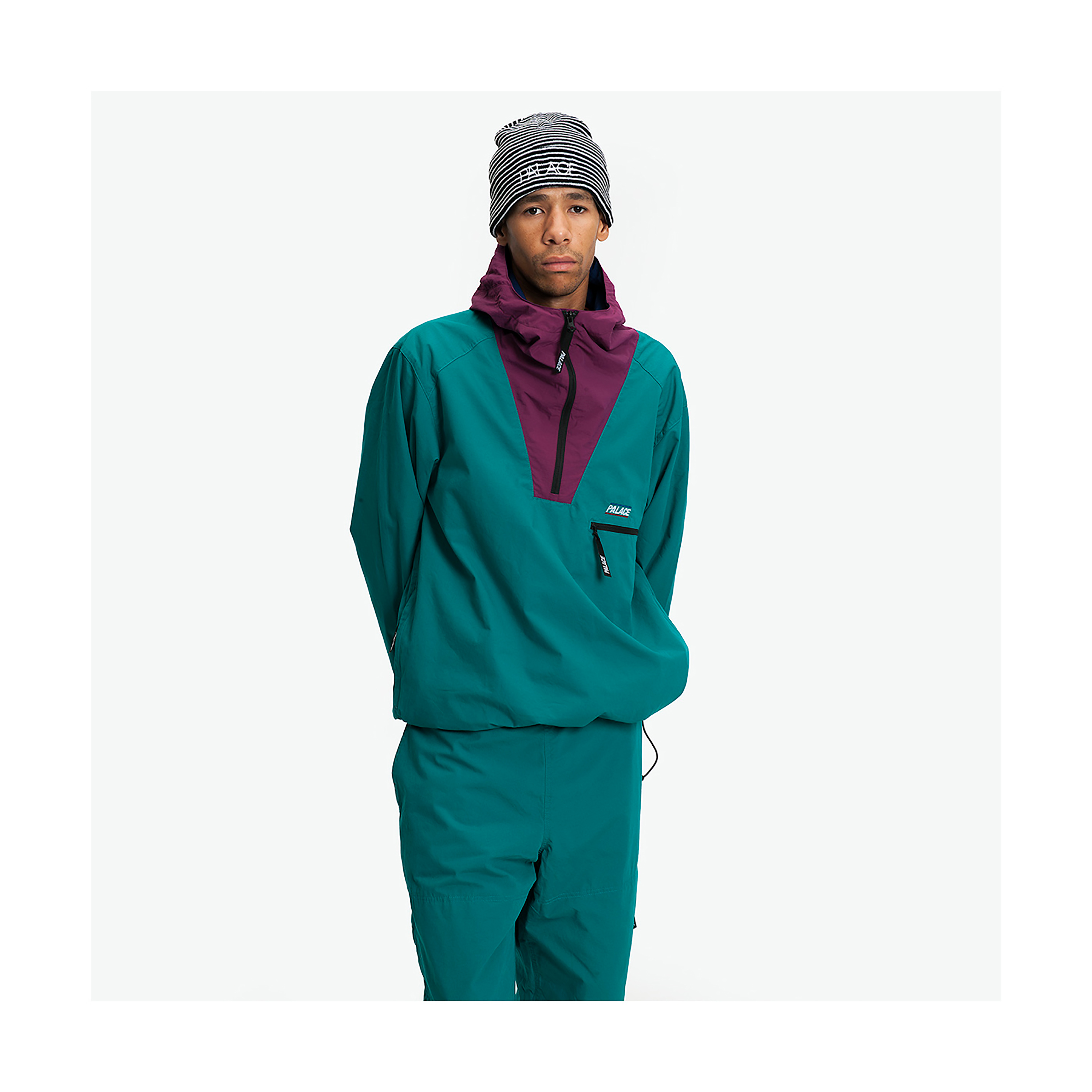 With its distinct Godfather vibe, the new launch features pinstripe suits, puffa jackets, Canadian tuxedos and the obligatory in your face signature Palace nasty/classy shell suits which could be worn for a night of slut drops and tequila shots down the Bada Bing strip club as equally as it could a night round Tony Soprano's family dinner table, elbow deep in pasta, spenny red wine and Cuba's finest smokey cigars.
Palace make, take and bake their rules, they dress up to the nines for a roll down the skate park and turn up for dinner in a beanie and a 'Getting Higher' tee. Their success lies in no small part to their intelligence, integrity and super strong personality. A bit market trader, a bit scally, a bit banker with too much money and a bit wideboy on the take, the common bond that ties these seemingly disparate blokes together is they are all 100% the guy down the pub you wanna hang with, take a drink with or fool around with depending on the angle of your dangle. You want to be that person, hang out with that guy and dress like he dresses. They reference and pillage every subculture, dress code and nuance known since year dot and twist and turn it into something contemporary and oh so now.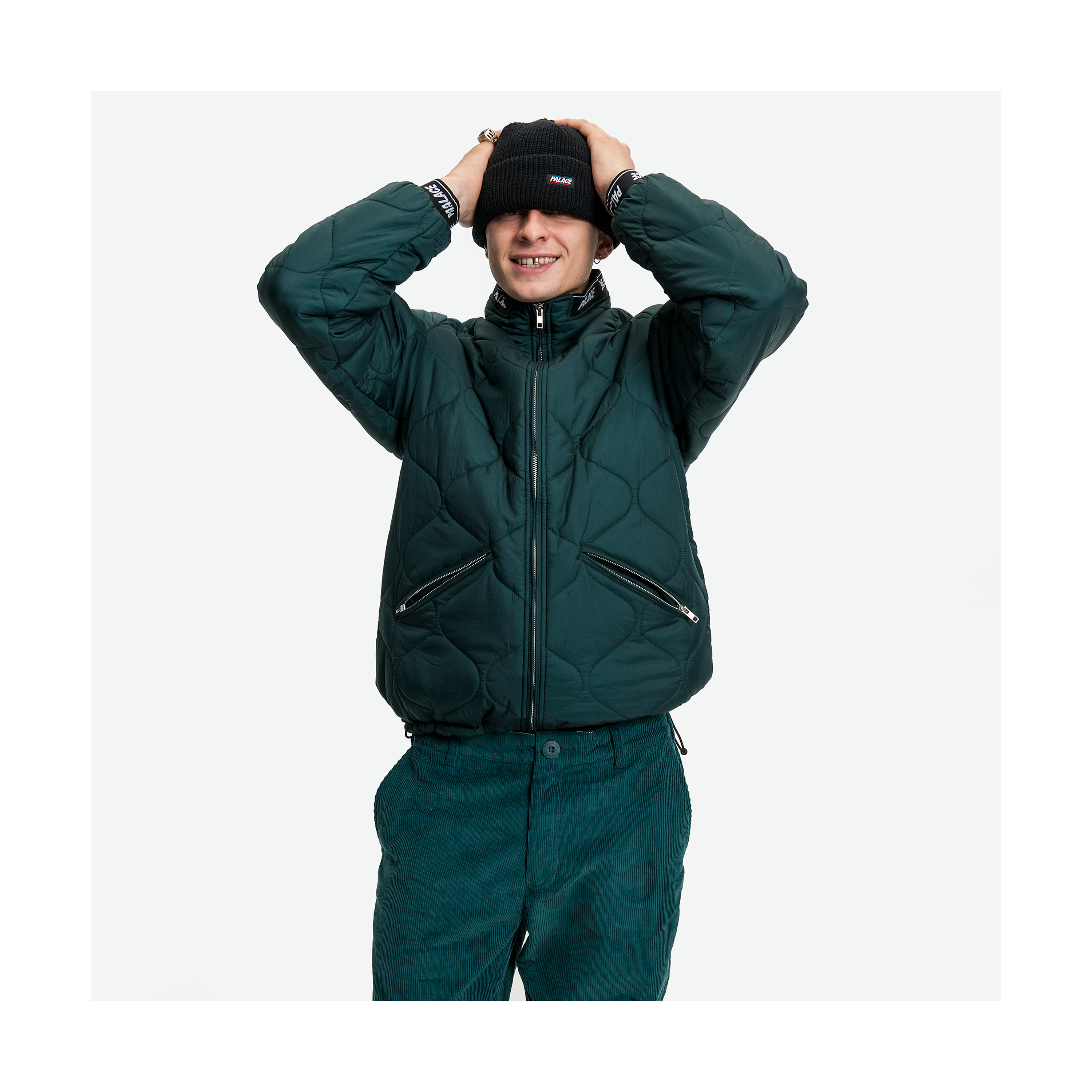 The random narrative of the story is seemingly split into two chapters, with the Palace crew looking set for a mountain hike at one turn then a posh night out tipping the velvet, houndstooth and Chelsea boots in a Mayfair members bar the next. The design timeline goes squiffy and suburban from the mid 90s mum and her scary, lairy fleeces then back further to the 80s and the kind of knitted polos and polo necks worn by the blokes on Bullseye or pop art graphic shirts and killer Avirex leather bomber jacket with its with custom collaboration Palace patches that would've looked picture perfect on Matt and Luke Goss in their Red or Dead wearing heyday.
So who better to photograph their new season than Ari Versluis, the genius behind the heralded, referenced and much-copied iconic Exactitudes art project. Versluis documents style tribes the globe over in a repeat grid formation, hammering home time and again from grannies to bankers, goths to skaters, bouncers to baldies that no matter how individual we aim to be, its community dressing that makes the people come together. Thanks to Palace, you can blend in and simultaneously stand out from the crowd. Wear any or all of the above and everyone will soon be following suit. These are the London boys and this is how to dress for LONDON NIGHTS! ...when the party's out and the fever drives you wild.