drake's dad got a giant tattoo of drake
In the same style as Drake's tats of Sade and Lil Wayne.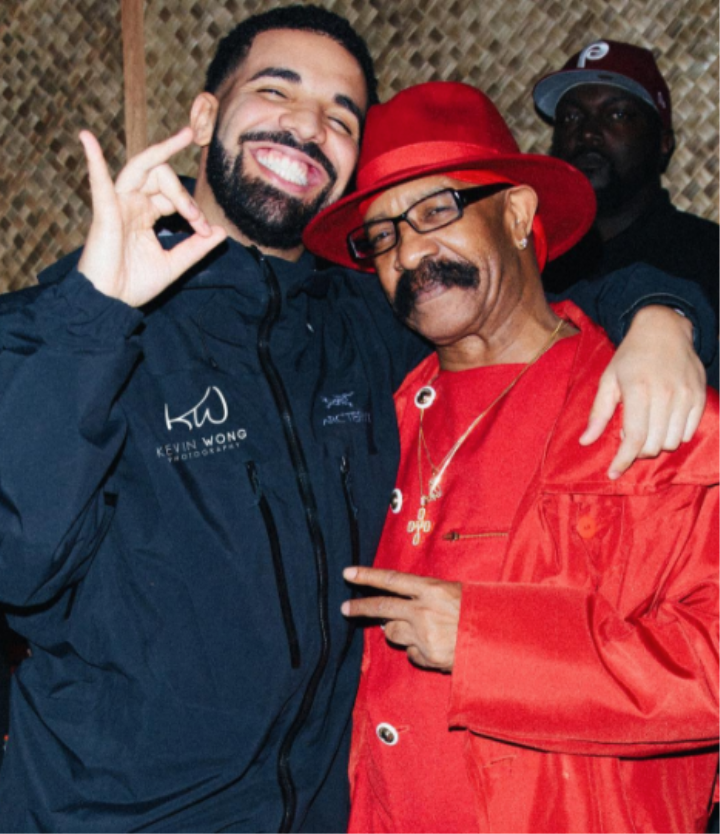 The apple doesn't fall far from the tree. It looks like Drake and his dad, Dennis Graham, share an intriguing penchant for inking portraits on their bodies. Dennis, who is currently working on becoming the next Marvin Gaye, recently got a photo-realistic tattoo of his son's face that covers his entire bicep.
"I went to Dennis's bday party two weeks ago, and we started talking tattoos, and he said he's been wanting his son's face put on him for a long time," Michael Bowman, the tattoo artist responsible for the portrait tells i-D. "I took me four hours and I did it for free because it was a great opportunity. Dennis was 100% blown away and in love with it! He kept saying how it looks just like his son."

Importantly, Drake also has a tattoo of his dad (albeit a far smaller one). He used a vintage picture of Dennis rocking his signature handlebar mustache for what he called a "mini portrait."

Dennis and Aubrey share a strong bond. But, judging from Drake's poignant lyrics about Dennis, their relationship hasn't always been smooth sailing. He reminisces about Dennis being absent during his childhood in the deep-cut track "Look What You've Done," rapping: "And my father living in Memphis now, he can't come this way/ Over some minor charges and child support/ That just wasn't paid, damn/ Boo-hoo, sad story — black American dad story."
Drake has tatted a personal Hall of Fame on his body: Lil Wayne, Sade, Aaliyah, Denzel Washington, Sade (again), and the late rapper Fif.
But we're still waiting for that Céline Dion tattoo he promised.