Xiaoqiao and Tom Atton Moore on lockdown and creativity
For Emporio Armani's 40th birthday, the pair discuss their passion for their work, lockdown and the future of their crafts.
Believe it or not, Emporio Armani turns 40 this year. We know how that feels! It's a milestone i-D passed just last year; and one we were very excited to celebrate, albeit in a way that no one could have predicted. To mark the occasion, the brand has collaborated with us on a story that celebrates young, creative movers and shakers who love to wear their clothes. After all, that's been Emporio's thing since day one. Back in the early 80s, the brand paved the way for others in luxury fashion by making a more democratic youth-driven label to bridge the gap. So what better way to celebrate their 40th anniversary?
Xiaoqiao and Tom Atton Moore, two London-based creatives specialising in production/curation and rug-making, respectively, seemed like an obvious fit for such a story. Both rising names on the London fashion scene, but also working on building their craft and passion in the arts simultaneously, they represent core principles of the Italian luxury house.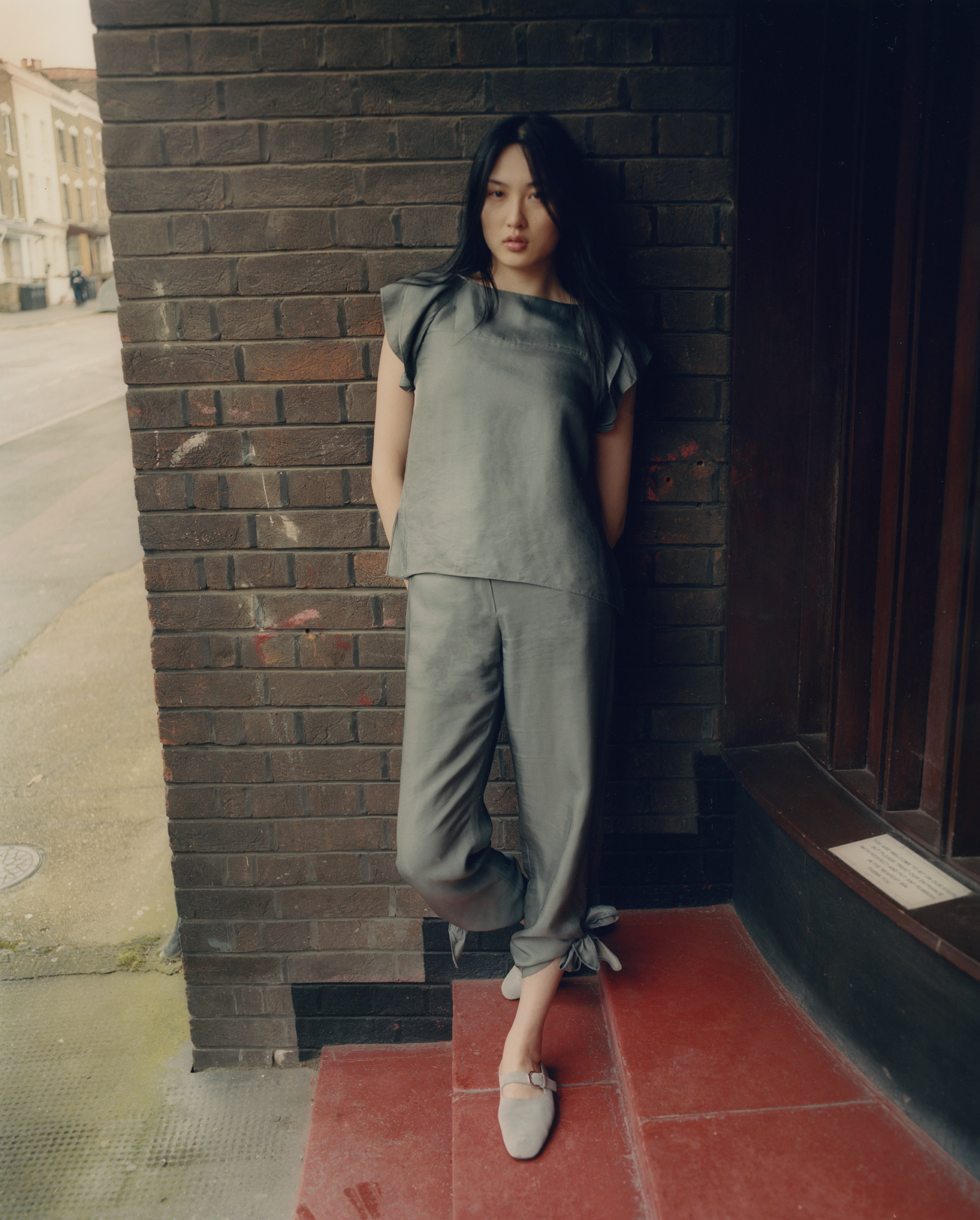 Xiaoqiao
Xiaoqiao came to London from China to study a postgraduate in film and curation. Since, she's interned at an agency that programmes indie Asian films and began uploading a handful of her luxurious, spacey music productions to SoundCloud. "I am extremely fascinated by both cinema and music," she says. "I think they have the most profound language within themselves and are what inspire me most." Both these passions, she says, can be traced back to her teenage years: "I spent all my summers in underground live gigs in Beijing, sweating like crazy for those indie bands on stage," she says. "And I can recall how overwhelmingly impressed I was the first time my teacher played Nouvelle Vague and Maya Deren in class."
But, if you recognise her face, it's probably because she keeps cropping up in magazines and campaigns, like i-D's winter issue (wearing Ed Curtis), the most recent issue of Atmos Magazine and Yuhan Wang's AW21 imagery.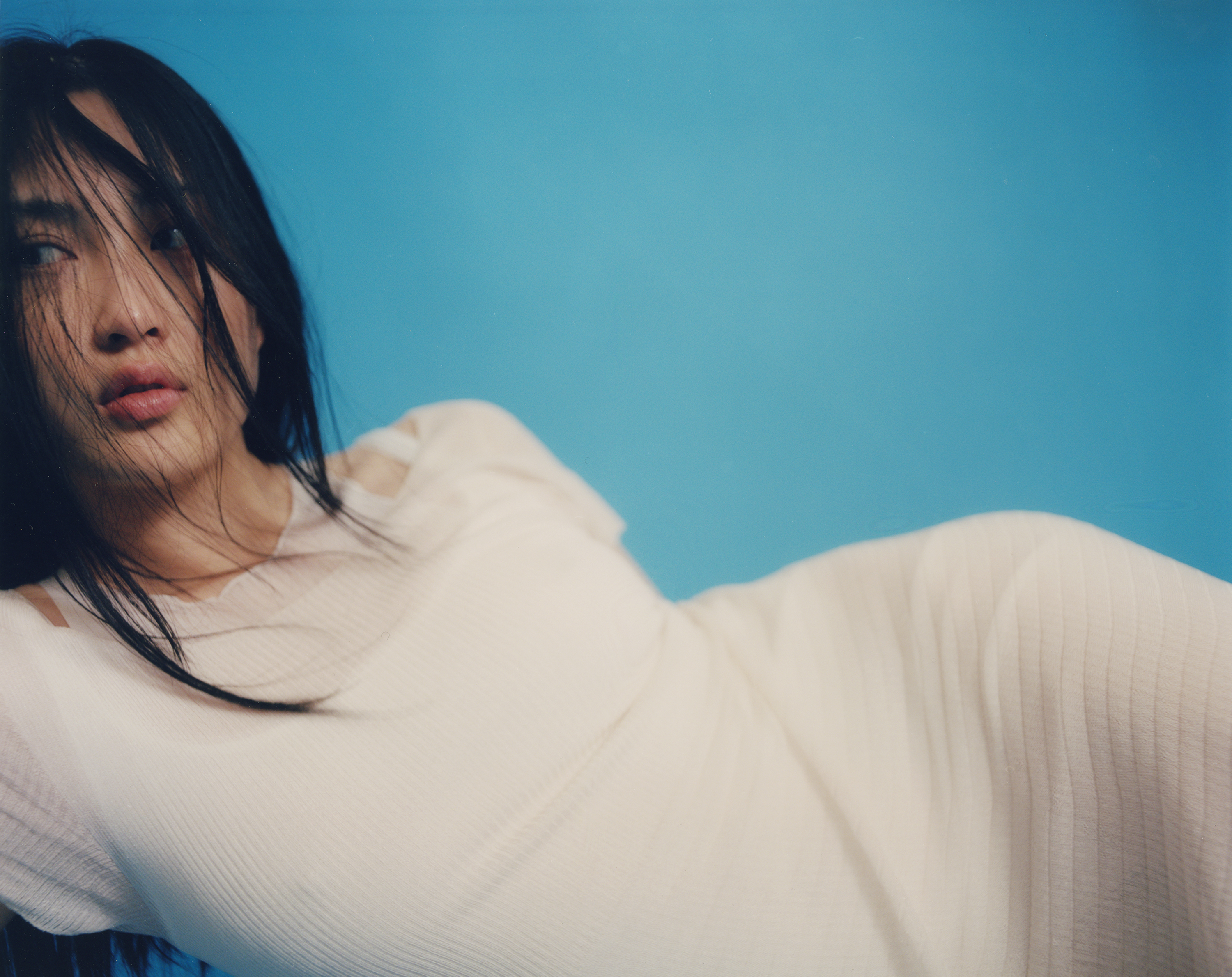 What do you do for a living? And what do you normally say when a new person asks you this?
I found it rather difficult to address myself, because I am still in the process of growing and exploring. Currently, I am joining a friend's project --streaming conversations on Asian masculinity through Asian films (@Asian.provocation). I am also writing and producing my own music.
Who or what do you look to for inspiration when creating?
In music-making, Hope Sandoval from Mazzy Star, a 90s dream pop icon who inspired me to start to make my music dreamy lofi. And I also look up to musicians like Brian Eno and Alice Coltrane.
How have the last 12 months been for you creatively?
The whole lockdown situation brought me more space and time to focus as an incubation chamber. It feels somehow 'rolling aimlessness' in these freewheeling times helped me perceive better from both inside and outside. And I got to write my first proper song during lockdown.
What's one small habit or ritual you've kept up through lockdown that's made a difference to you?
I've had film nights every week with my flatmate. We pick mostly art house films from a long list that bring me new inspiration. I am grateful to finally be able to have time to watch these amazing works.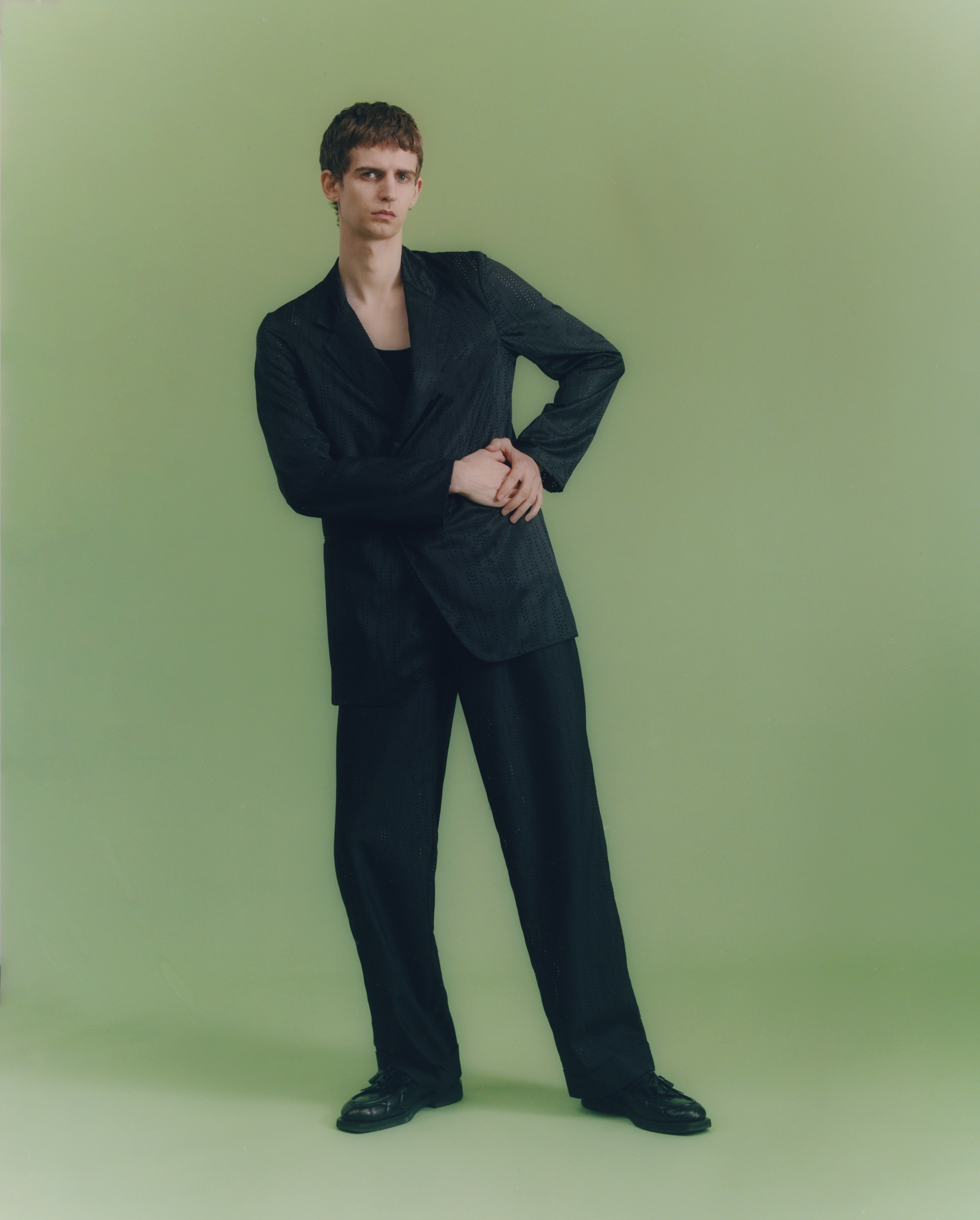 Tom Atton Moore
Tom Atton Moore is originally from Lewisham in south-east London. He's becoming a familiar face on the London fashion scene -- appearing on menswear catwalks in recent seasons. But outside modelling its textile art that keeps him energised. "I never planned to get into it," he says. "During university, I was weaving a lot and could never make anything significantly large. Handweaving takes days or weeks to make considerably small pieces. I looked online and saw people in India using tufting tools; after some research, I found the tufting gun, and the rest is history."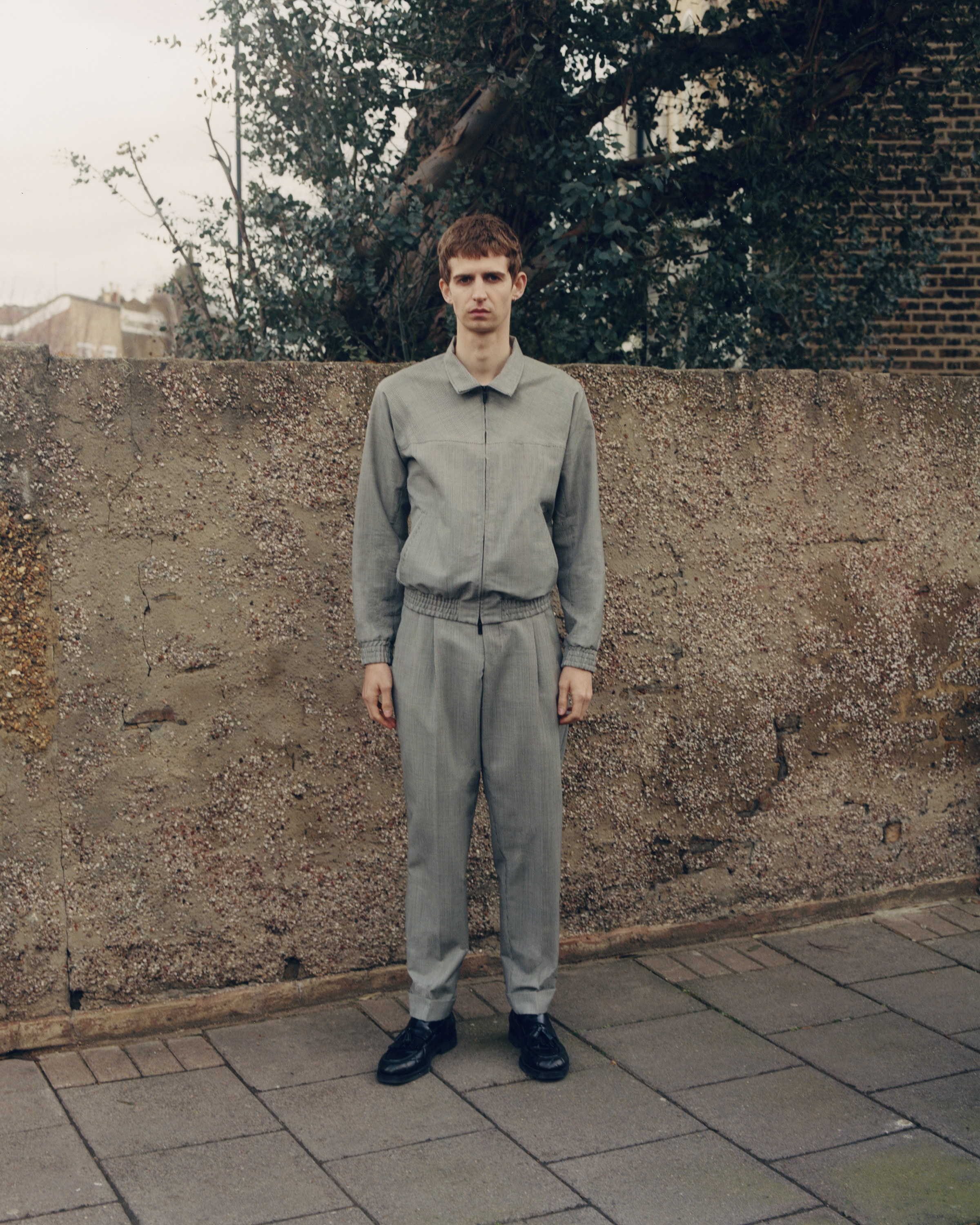 Rug-making isn't a trade you hear about as much as others, but Tom believes they sit at the intersection of art, function and design "Some people wouldn't think of touching them and viewing them from afar as art pieces, whereas others want to feel and touch the surface and look underneath to see how the rug is made," he says. "They are approachable and liveable and break down the barrier between art and viewer."
What do you do for a living? And what do you normally say when a new person asks you this?
Somewhere in between rug-making and modelling. When I'm asked what I do, I usually say I'm an artist. Being a model isn't something I'm proud of; it carries a heavy stigma. But, in the early stages of making art, you're still refining your practice and not necessarily selling your work.
Who or what do you look to for inspiration when creating?
I find my inspiration from the everyday and everyone else every day. Using my own personal pictures and screenshots from others (yes, Instagram stalking), I cut up, overlay, collage, and abstract them to make new images.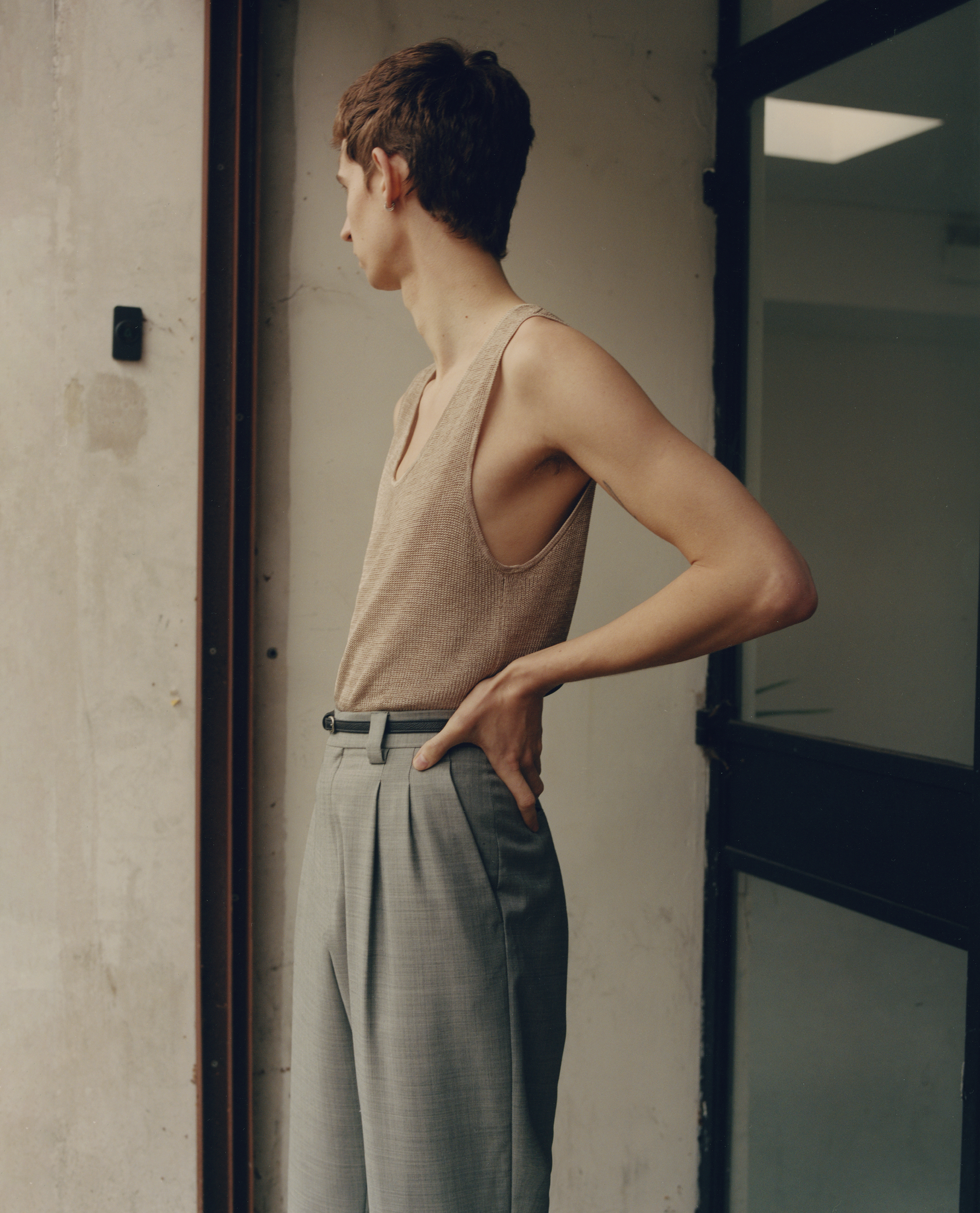 How have the last 12 months been for you creatively?
I haven't found it too difficult. I've always found some comfort in working on my own; I get lost in my work and forget what time it is. I could work from anywhere, anytime, and not realise what's going on in the world around me. This period in a strange way, benefited me and allowed me to put even more time than before into my work. But it really makes you realise that a Friday night drink with your friends changes everything.
What's one small habit or ritual you've kept up through lockdown that's made a difference to you?
I was always deep in the cyber world, but since lockdown began, I think I've gotten even deeper into it. I started watching streamers, one in particular called Carmen King, who streams GTA 5 roleplay on Twitch. Since you're not seeing friends and family, you build this strange personal connection with this voice coming from the screen; it can feel like they're talking to you.
All clothing Emporio Armani SS21, available here: armani.com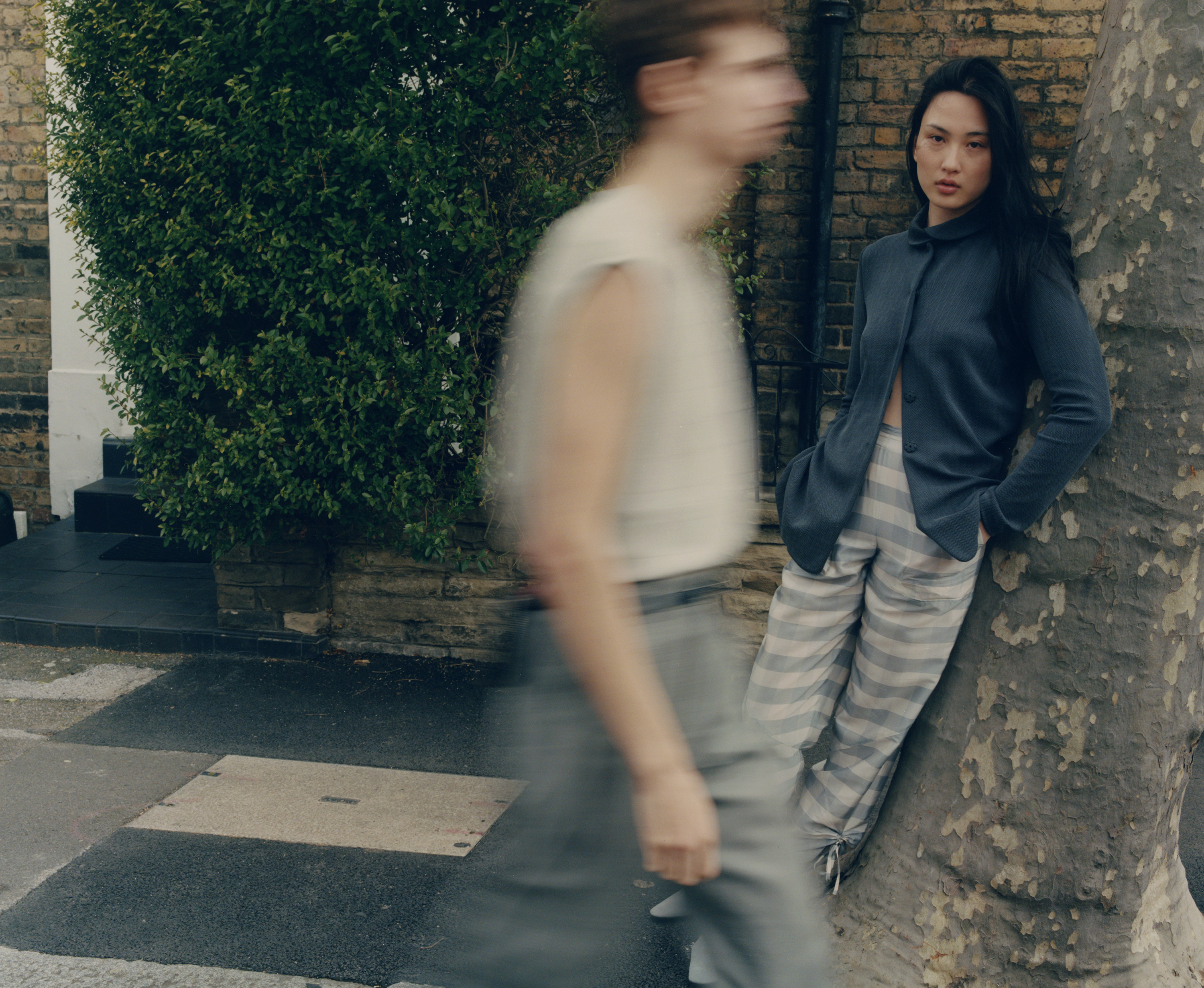 Credits
---
Photography Charlie Gates
Styling Louis Prier-Tisdall
Art Direction Alex LeRose
Groomer Sophie Jane Anderson at Future Rep
Production LG Studios
Tagged: