Drakeo the Ruler: "When I came out of prison, I just started all over"
The rapper tells i-D about the incredible journey to releasing his latest mixtape, 'The Truth Hurts'.
In 2017, Drakeo The Ruler was facing life behind bars for a slew of trumped-up charges. The LA rapper was at the height of his fame at the time, and was accused of a murder he didn't commit. After being proved innocent in court, he was soon rearrested for being the leader of the 'gang' – his rap group, The Stinc Team – accused of being responsible for said murder and found himself on trial again. His own lyrics were used as evidence against him, the authorities trying to paint them as documentary evidence rather than art or creativity.
He had made his musical debut just two years earlier, in 2015, and quickly gained underground kudos for his unique sound. He has a confident and melodic way with his voice, skating over beats in a catchy, unorthodox manner. His first album, Cold Devil – released in December 2017 – had been widely acclaimed in the industry, but it seemed certain his career would be stuck in limbo when he was back behind bars shortly after its release.
Instead, he recorded Thank You For Using GTL while he was in prison (GTL is the name of the phone system used in jails in America) and the record is considered one of the greatest albums ever recorded behind bars. And, against all odds, a now-27-year-old Drakeo has been released from prison on a plea deal and time served, after being cleared of the many charges brought against him.
Since his release, he's wasted no time getting back to work, dropping new visuals on a near-weekly basis, as well as a run of incredible mixtapes. The latest, The Truth Hurts, came out in March 2021, already has over ten million streams, and flaunts an unexpected Drake feature.
For the folks who don't know your music, give us a little background information about you. Where did you grow up? What you were into when you were younger, before you started doing music?
I grew up in Westmont, LA. I wasn't into music growing up, I was doing other stuff. I was in and out of jail. I was 13 when I went to jail for the first time. I never thought about music as a career. I was just working out how to get money, trying to help my mom pay the rent. I was worried about things like that.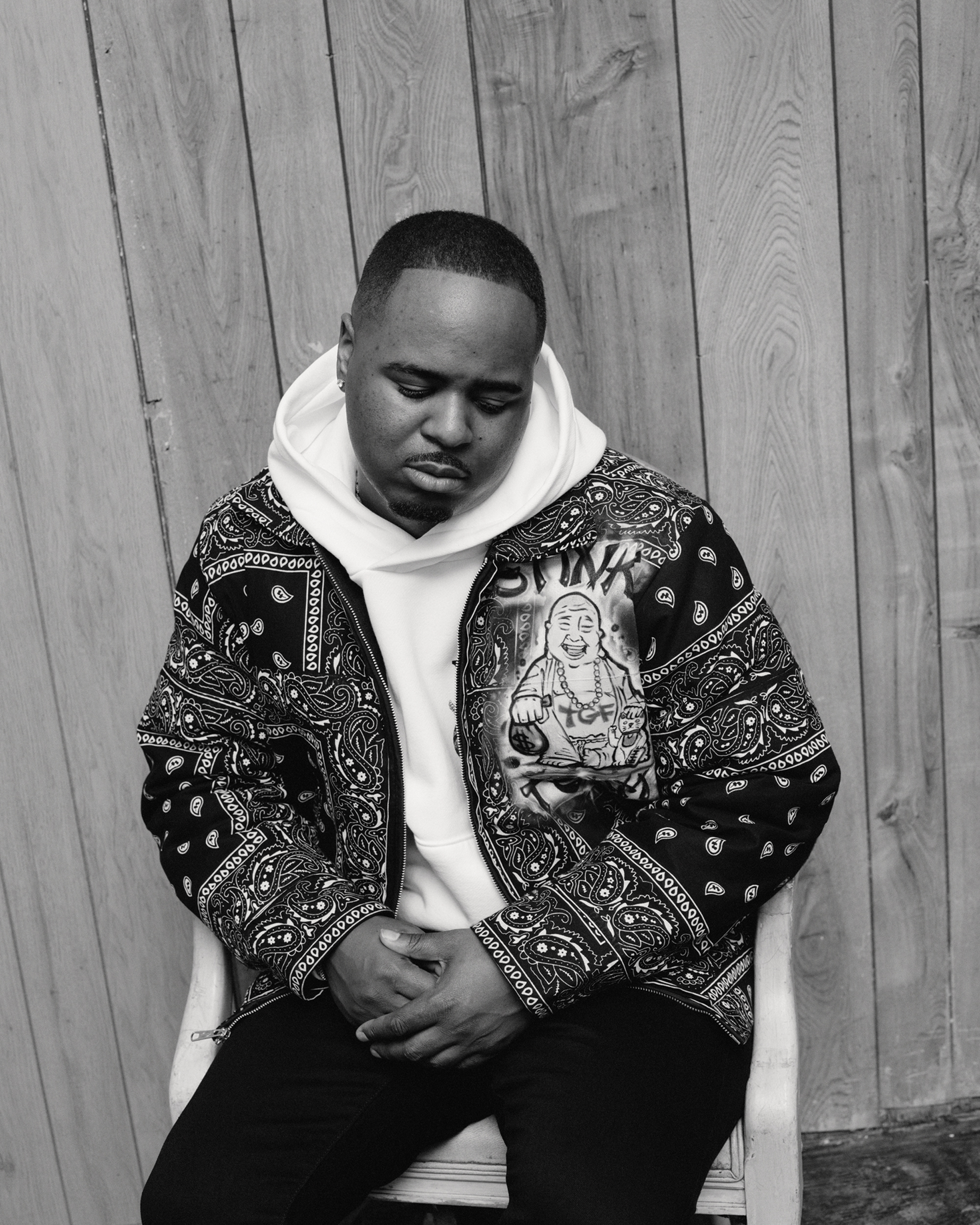 When you started to get into making music, what were some of your influences? Your sound is very distinct.
When I was young, I listened to a lot of Webbie and Trillville and stuff like that. They were just how we was, but we maybe had a little more fashion sense than them. It was all ignorant stuff, talking about money and street shit. I didn't really listen to Dipset, but I liked them because they would flex, and as a group they was fly. I just tried to pull all that together. I liked all the ignorant hood stuff, that's what I grew up with.
You've really found your sound since coming home. I'm curious though, to hear about the process of writing music over the past few years, while you were locked up.
I wrote something like 200 songs behind bars. I had so much time on my hands, so I spent it writing. If I couldn't sleep, or if I was watching TV, or if a thought just came into my head then I would make a song. I needed things to think about, to take my mind off all the other things going on there.
What was it like coming out and hitting the ground running? You started dropping tracks, tapes, and all of them were going up so quickly. How did that feel?
When I was in jail, I wanted to do so much and it's been crazy that it's all actually happening now. In jail, it was like people weren't giving me the recognition I felt I deserved, they were acting like I had just vanished. Then as soon as I came home, everyone I'd complained about wanted to work with me. They all hit me up. It was crazy. I don't know if it's all genuine, but I'll take advantage of it. It's cool.
Have you noticed a change in the industry since coming home?
I'm an independent artist. When I came out, I was seeing how much money these other fools were making from streaming, so I'm just dropping everything now. I'm on it. I'm working. When I was in jail, I couldn't put out much music, and I kind of felt left out because everybody was getting their little shine and I wasn't. And then everything I liked when I went in was kinda old when I came out. So I just started all over again. I started making new stuff until people got it. Shit, I got a song with Drake! I hope they got the point now.
How did that Drake feature come about? It's wild.
I talk to Drake all the time. I saw him yesterday. He'd been listening for years… he'd heard "Impatient Freestyle" back in 2016, and when I was in jail he wanted me to do something for him over the phone. But then, like two months later, I came out of prison. Once I was out, I just asked him to do something for my new mixtape, and he did it. He was ready. He had it. It's crazy. I got the Drake feature like three days out of jail.
How does it feel to hear your voice next to his?
It was crazy. A lot of people don't pay attention to what I was talking about, but everything on that verse is real. I was talking about everything I was going through. I was fighting a life sentence behind bars. That was how I was feeling. People probably didn't know what JPay was when they first listened, but they do now. Or they Googled it.
You've said previously that you were conscious of not just coming home and spitting a bunch of jail bars. You seem to have found a good mix of speaking to your story but also giving the fans the sound they love you for – a lot of the tracks are freestyles, just you going off on a beat.
Yeah. I mean, that is just how it is. I was thinking of doing all this stuff while in jail. For example, I did "Betchu" on the phone. Like, six minutes straight rapping. I don't know how it works… my mind just be wandering on those tracks.
Since the beginning, you and The Stinc Team have had a strong presence on each other's tapes. Has coming home changed that?
It's both kind of hard and kind of easy, you know? People get jealous and envious but I have been trying as hard as possible to put everybody on there. I knew Drake was going to be on the tape and I still put my homies on there, you know?
I'm looking forward to seeing what's next for Drakeo the Ruler.
I know a lot more people know my music now and so you'll hear people say, "He sounds like Drakeo!" or something. It is kind of weird, right? But, I'm still working! I want to get into fashion. This rap stuff is cool and I can see the money in it… but fashion is cool too, and honestly, that's what I really want to do!
Credits
---
Photography Rahim Fortune
Styling Savannah White
Hair Ali 'Ace' Abbas.
Photography assistance Jordan Miles.
Production Folabi Quadri.
Tagged: