Y2k queen Paris Hilton is releasing a new memoir
The book will give us a "deeply personal" dive into her life.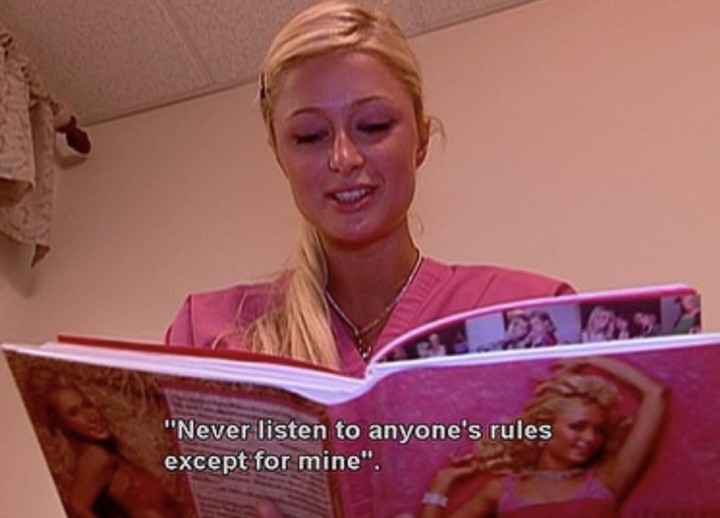 Last time we heard from Paris Hilton, she was getting into the NFT game, but never one to shy away from the public eye, she's also found time to write a tell-all book too.
The 00s reality TV star and all-round icon has just sold a memoir to Dey Street Books — the same publisher behind Jessica Simpson's 2020 bestselling memoir Open Book — and it's set to take a deep dive into the star's personal life and shifting persona in the public eye.
This isn't Paris's first journey into writing a memoir. Back in 2004, she released Confessions of an Heiress, which contained solid life advice gems such as why we should wear tiaras more often and the importance of having ultra-low rise jeans in our wardrobe ("I know everyone says they're over," she wrote, "but I don't care. I think they're hot"). But this memoir takes a different tone, offering a "searingly honest and deeply personal" look into her life.
Though we're expecting a healthy dose of Y2K nostalgia, the book is also set to show a more vulnerable side to Paris and some of the things she's been up to since her reality hey-day -- like launching her This Is Paris YouTube Originals Documentary in 2020, where she spoke about the dark side of fame and how she was treated by the media in the 00s.
The documentary followed the DJ in the run-up to her marriage to venture capitalist fiancée Carter Reum, but she also got real on how she's been treated unfairly in the past, explaining of her sex tape 'scandal': "If that happened today it would not be the same story at all. They made me the bad person, like I did something bad."
More recently, she's been making a name for herself as an innovator in the NFT space, auctioning off digital artwork for charity and speaking out about how she thinks the blockchain technology could democratise art.
On her website, she writes: "In the early 2000s, when I started turning my personal brand into a multi-billion dollar business, innovating, empowering others and pushing the boundaries of how I interact with my fans have been passions of mine. As a #bossbabe, I've been so lucky to pursue all three and being in the NFT space allows me to combine all of my creative passions. It's like the ultimate dream."
There's no official release date yet for the memoir yet but hopefully there's not too long to wait. It already sounds hot.
Follow i-D on Instagram and TikTok for more on Studio Ghibli.
Tagged: