All images courtesy of Paco Rabanne
Paco Rabanne lands in Monaco for its trippy Op Art-inspired SS22 show
Julien Dossena looked to the work of artist Victor Vasarely for his SS22 show, which took place on the world's most colourful helicopter pad.
All images courtesy of Paco Rabanne
Space Age? Please, that's so 60s. Paco Rabanne's SS22 show took place on the world's most colourful helicopter pad atop Monaco's Centre of Congress. Originally commissioned by Grace Kelly, the mosaic artwork Hexa Grace was created in 1979 by French-Hungarian Op-Art artist Victor Vasarely and comprises more than 24,000 brightly coloured tiles that set the scene for a sun-bleached view of the Mediterranean Sea. It's the perfect setting for Paco Rabanne, not least because Paco and Victor were both members of the French avant-garde in the 60s, but also because, well, tiles are a bit like Paco paillettes, aren't they?
Julien Dossena, the man responsible for revamping the house, chose the location because he partnered with the Vasarely Foundation in Aix-en-Provence to "transcribe" the artist's geometric Op-Art abstract paintings into a collection full of jacquards, all-over prints, knits and, of course, chainmail dresses. A location like that could well be a distraction, but here were clothes that matched the monumental grandeur of the setting.
Sensuality was his aim, but precision is his game. "It's really that simple joy and genuine pleasure of what we all have craved over the last year: being under the sun, feeling the warmth on your skin, dipping your toes in the sea," explained Julien. "It's a sensation that's not complicated and is just about being free and conscious about your body, almost instinctively." There is a correlation with that simplicity of sensation and the directness of Varsarely's artworks, and indeed Monsieur Rabanne's, work. "I feel that they're really intellectual, but based on sensation. You can understand it super directly."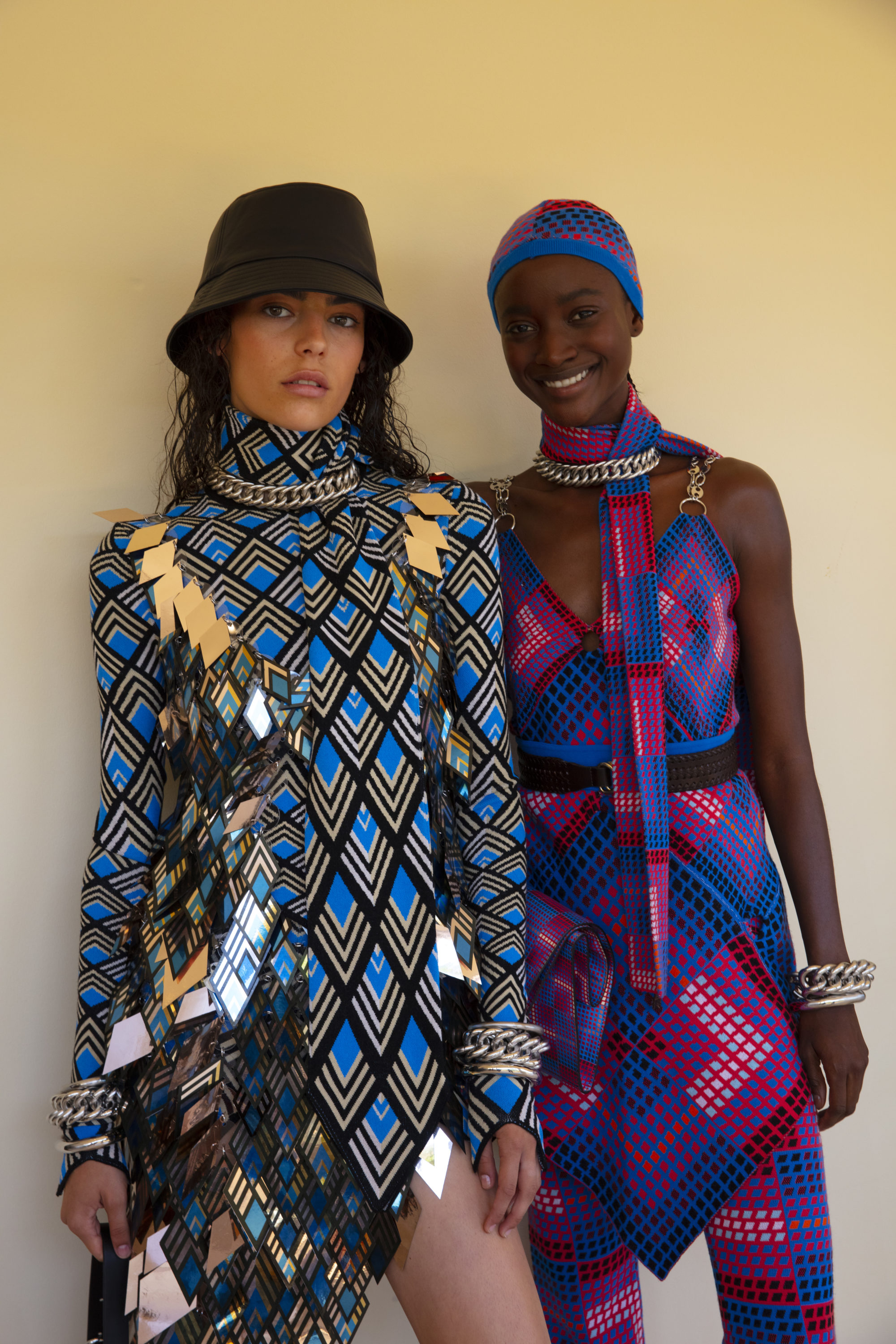 The trippy are-they-2D-or-3D trompe l'œil optics of the artworks were the perfect foil for prints sculpted onto the body. Instead of mixing-and-matching, each look came as a head-to-toe print, which almost made them feel a bit more minimal — but with maximal impact. Matching bucket hats and chainmail flapper skullcaps, as well as touches of hand-spun crochet and plenty of gold chains, made it feel playful and summery, almost like when you're en vacances and pick up treasures at the local market and wear all your jewellery at once.
Anyone can do prints — often, designers use them to conceal a lack of pattern-cutting skills — but what makes these so special is the sense of animation and movement each one is imbued with — which also made the show a joy to watch, not just look at through pictures. These prints don't come at the cost of a great silhouette or sense of texture. Ties around the waist and neckline, fluttering origami-like folds, smocked bodies and cascades of fringe ensure that every garment is extraordinary. Even the sequins come on jersey this time, so that they can be effortlessly slipped on like "liquid metal", and they depict Vasarely's lesser-known 1942 painting Le Baiser with dégradé lashings of jangling paillettes.
"It's like a mirage — you're a bit lost in what you're seeing," Julien smiles. "That, for me, is very Paco Rabanne."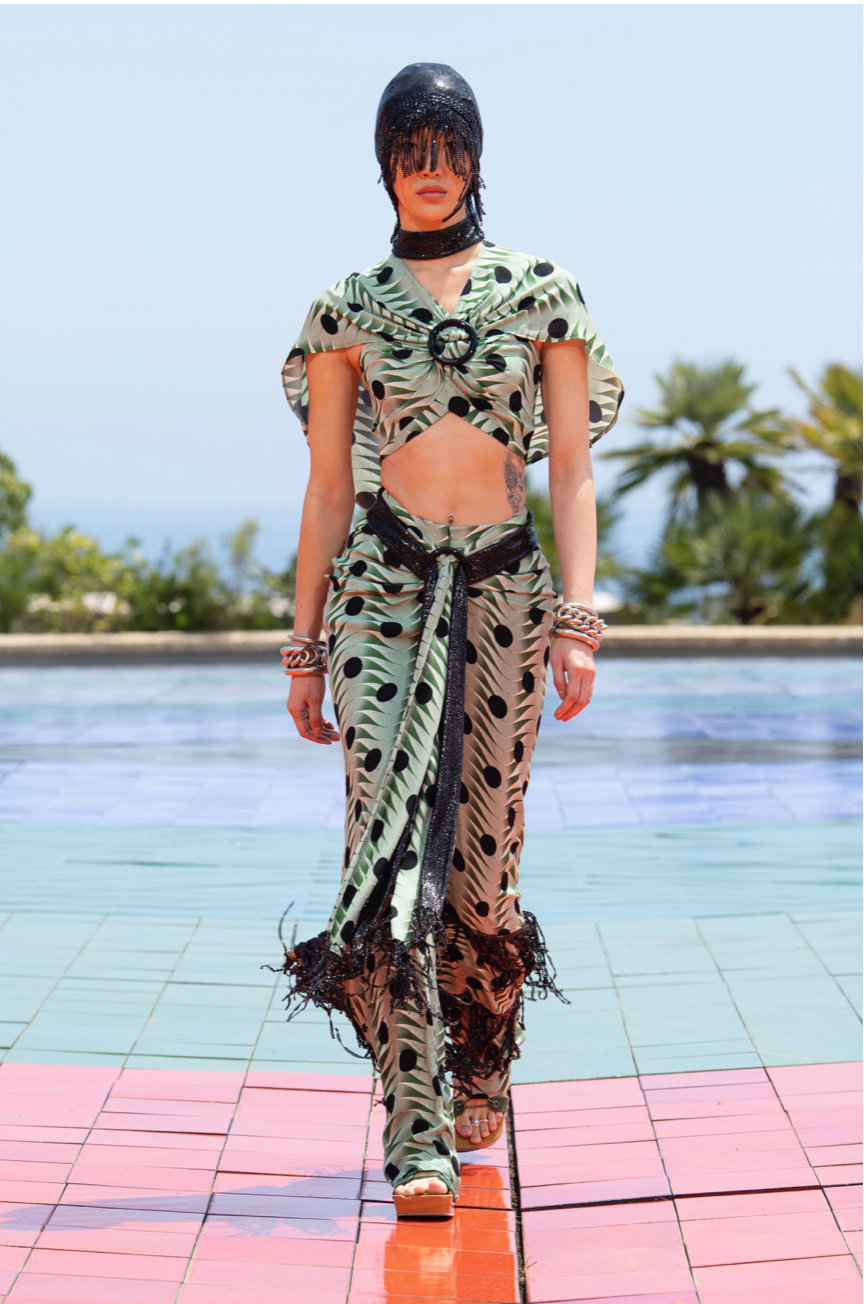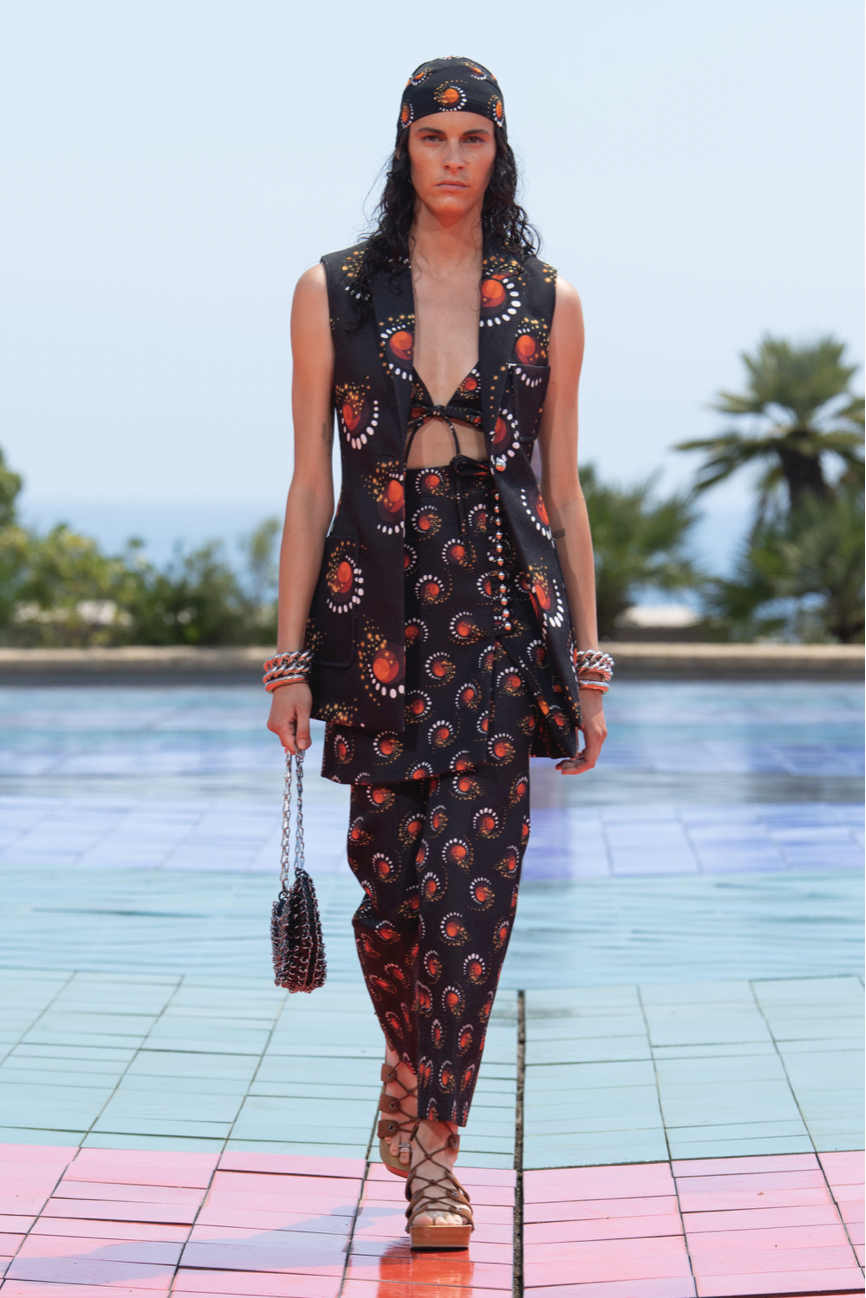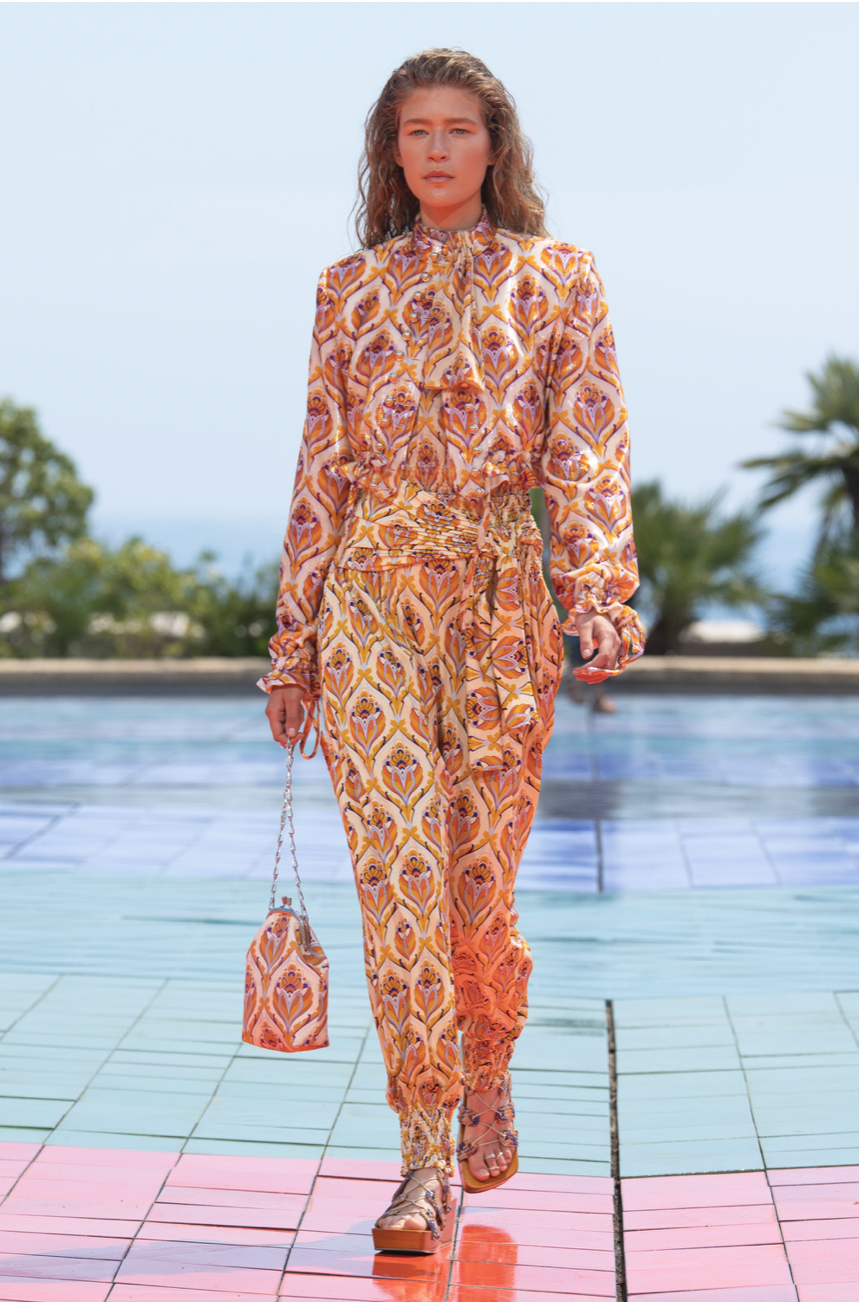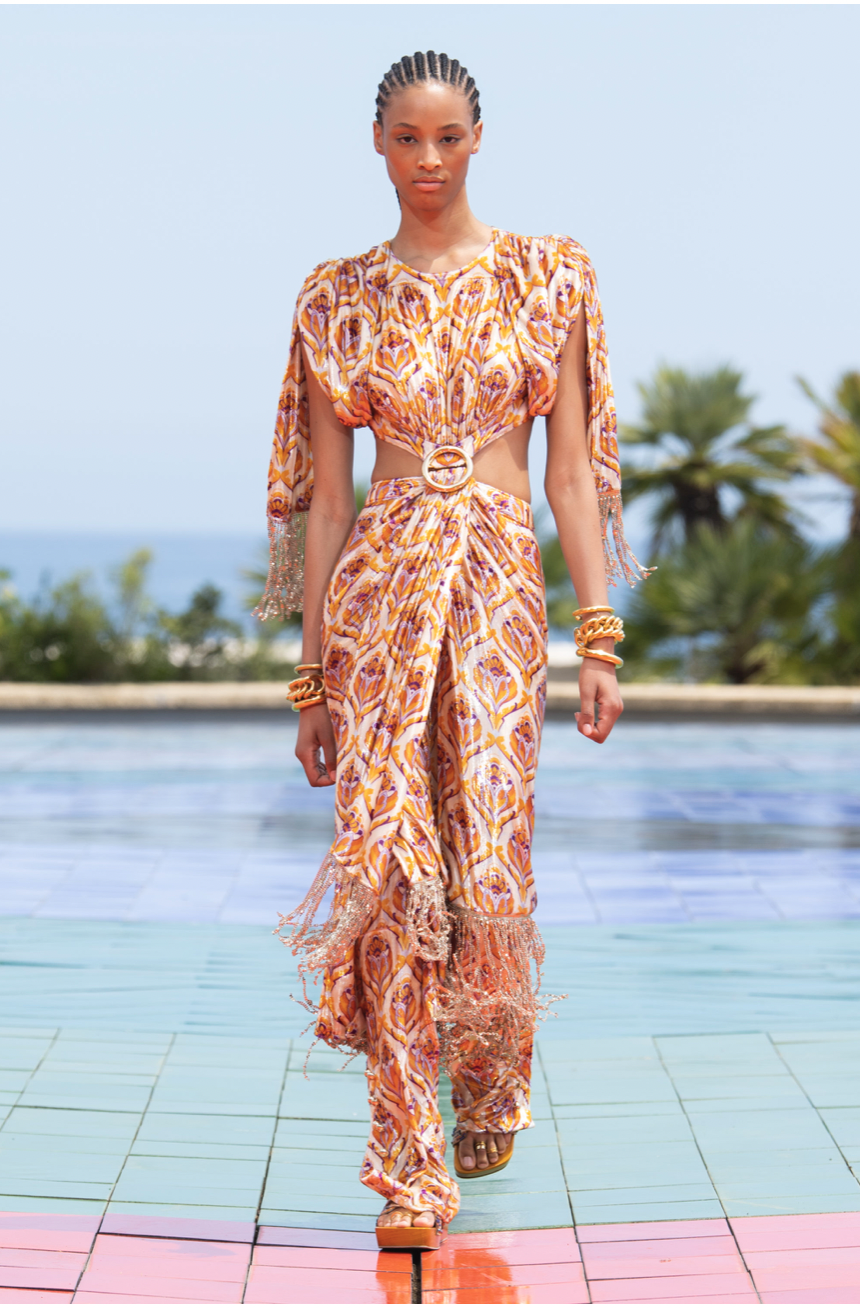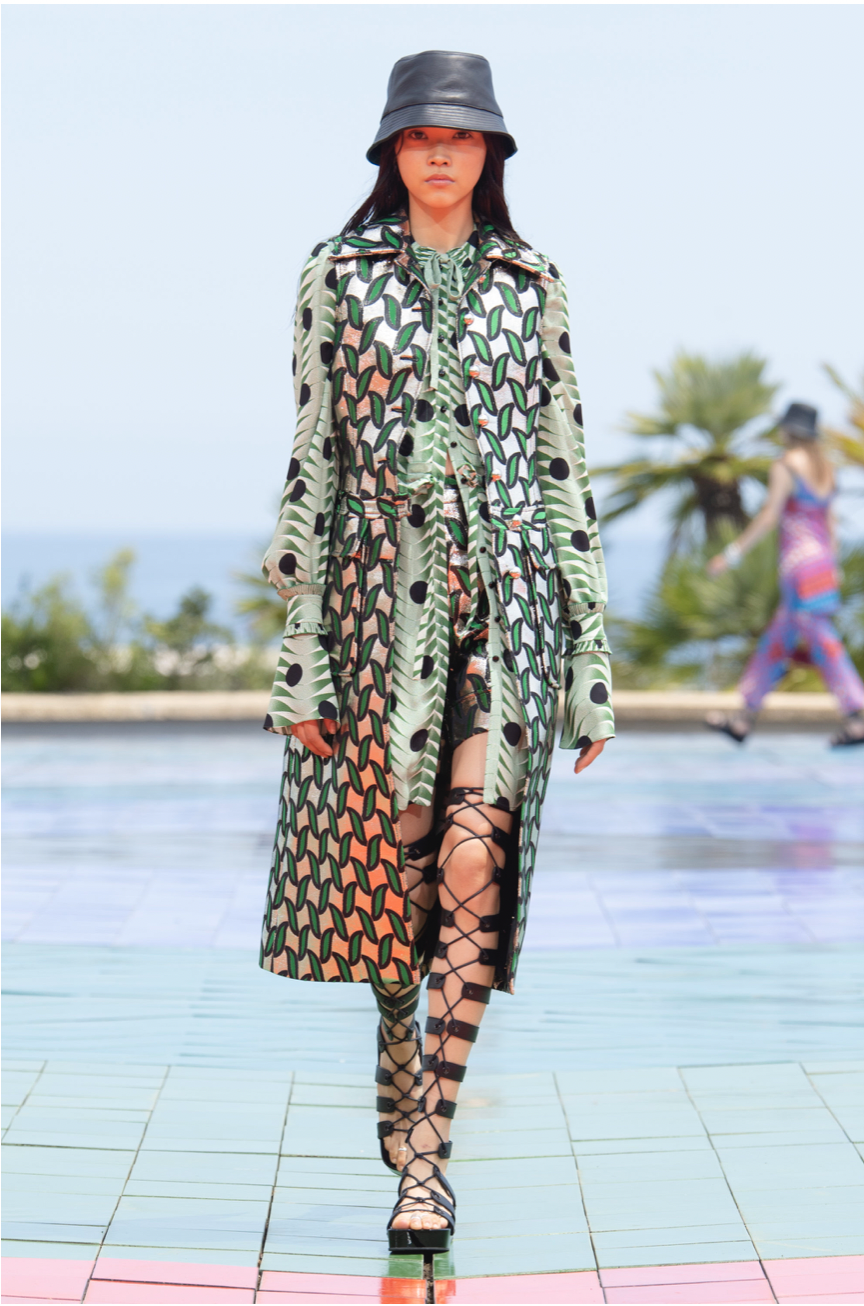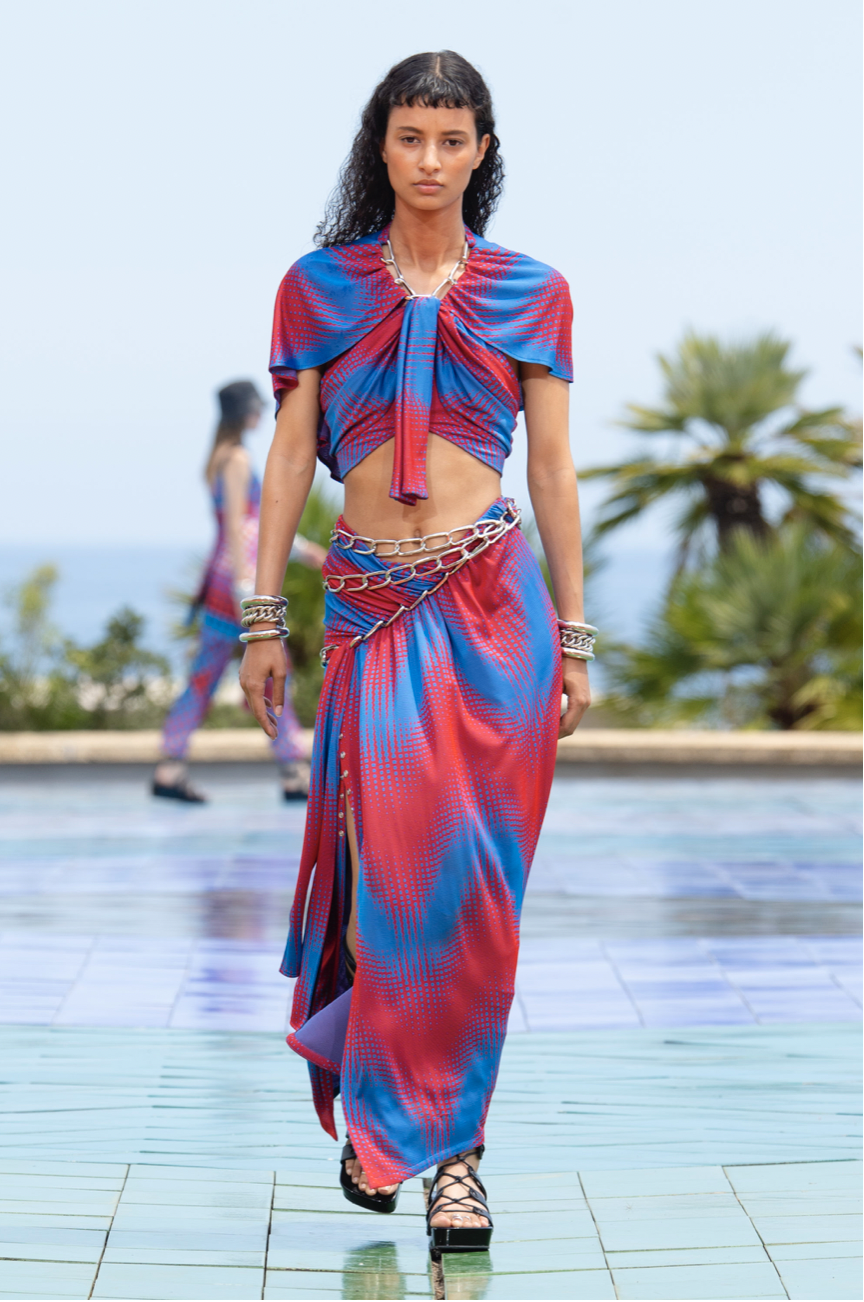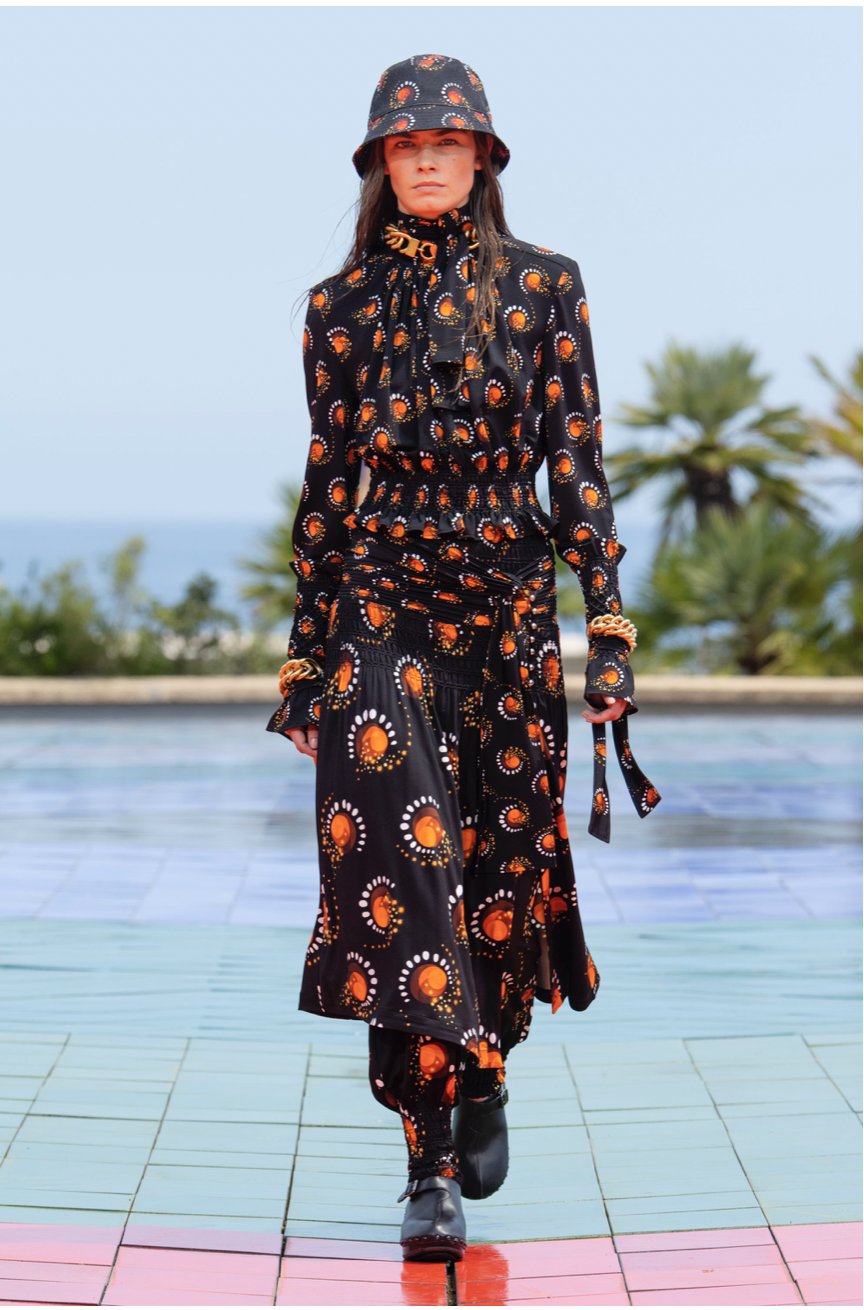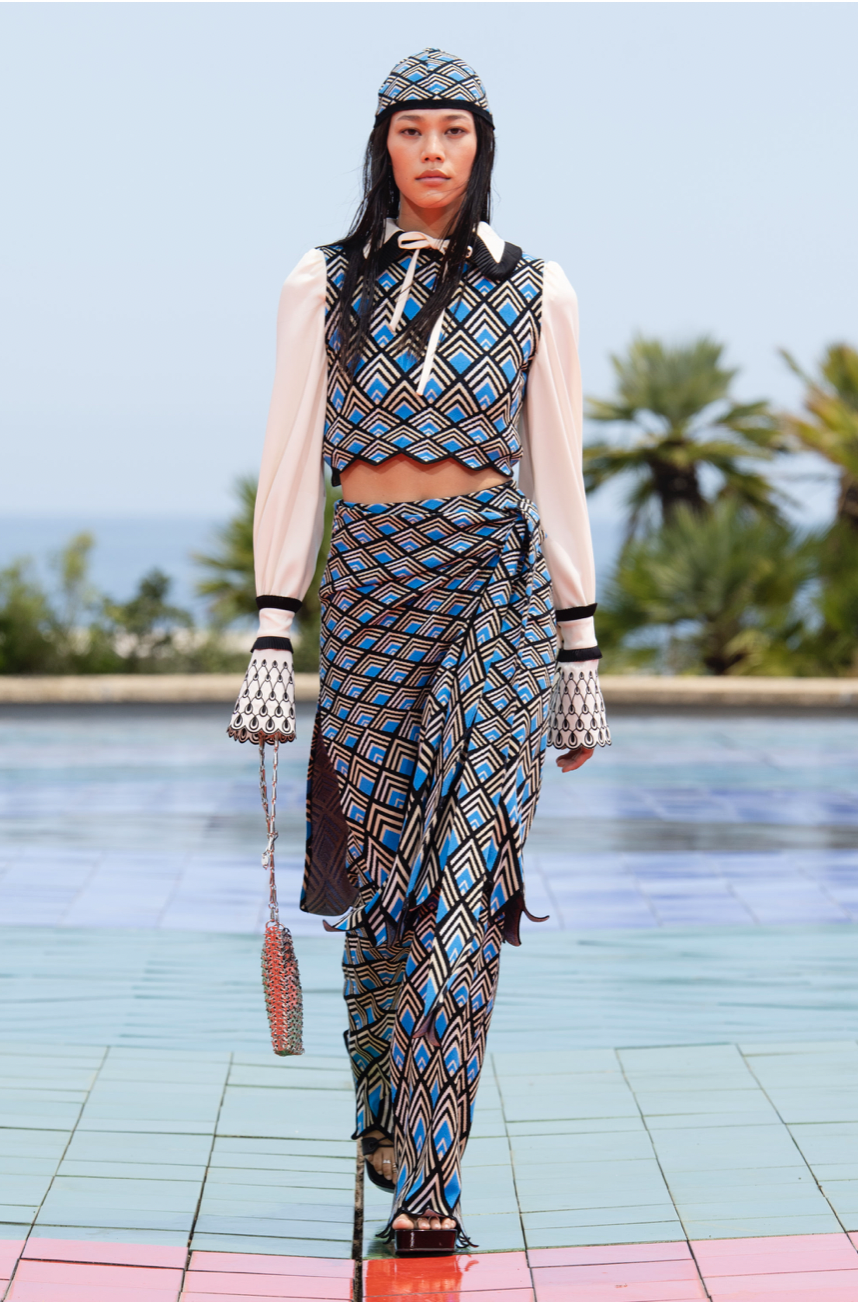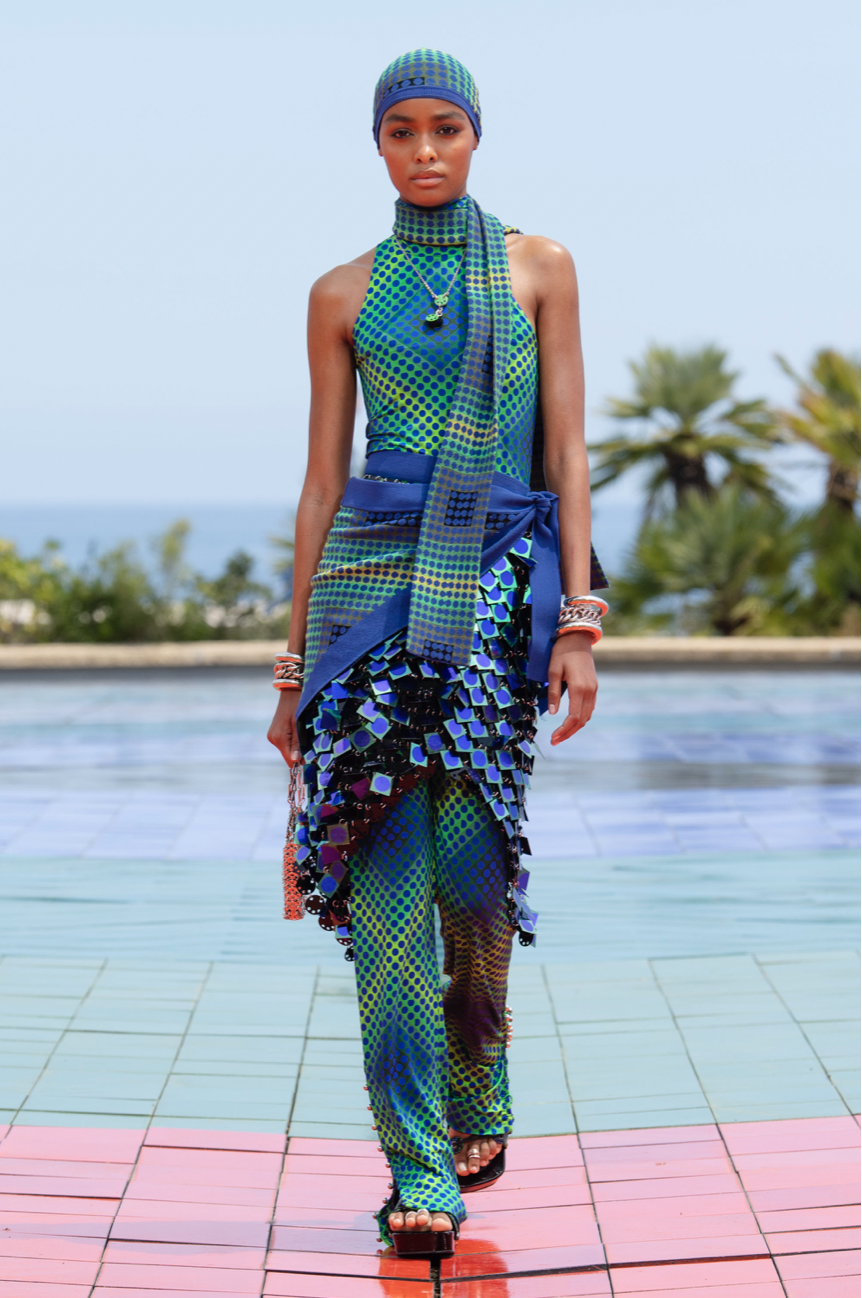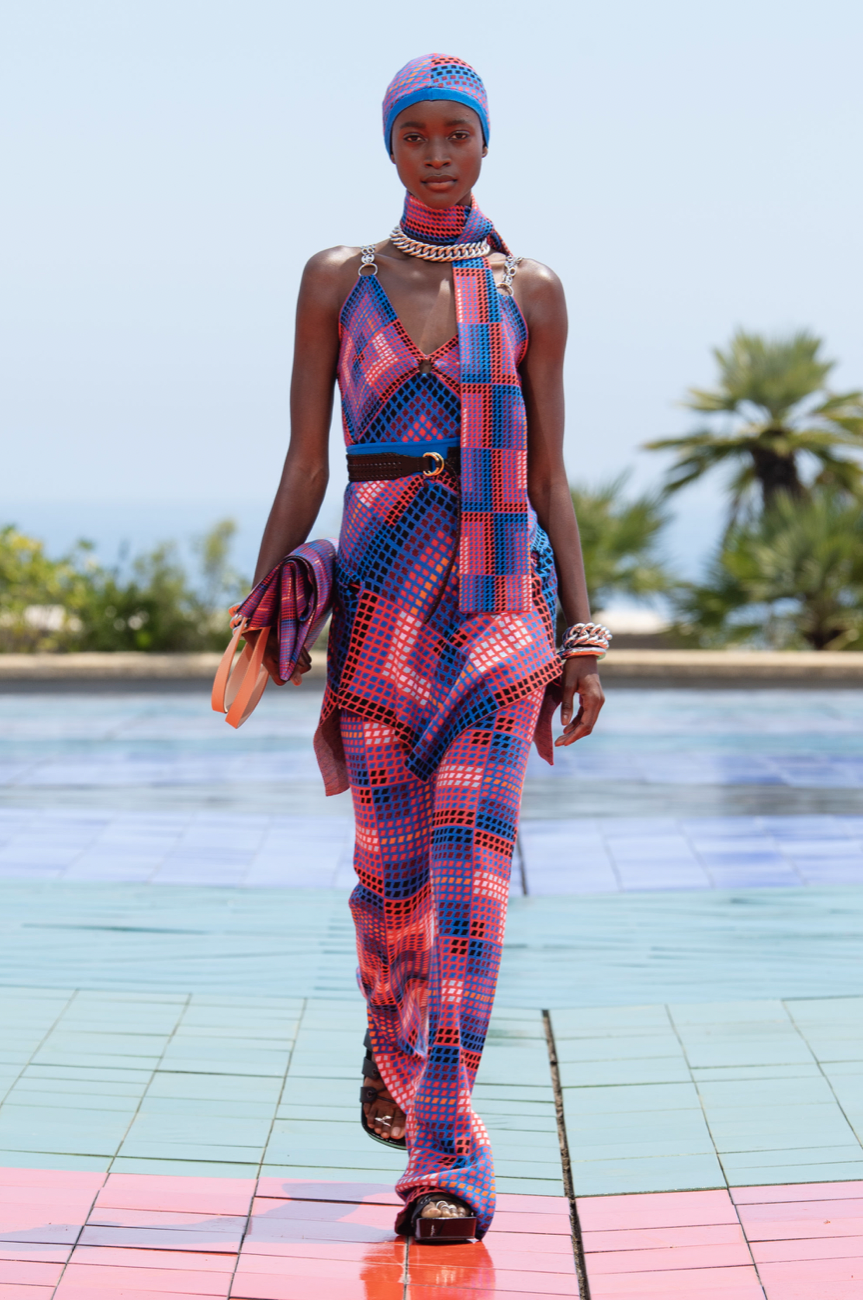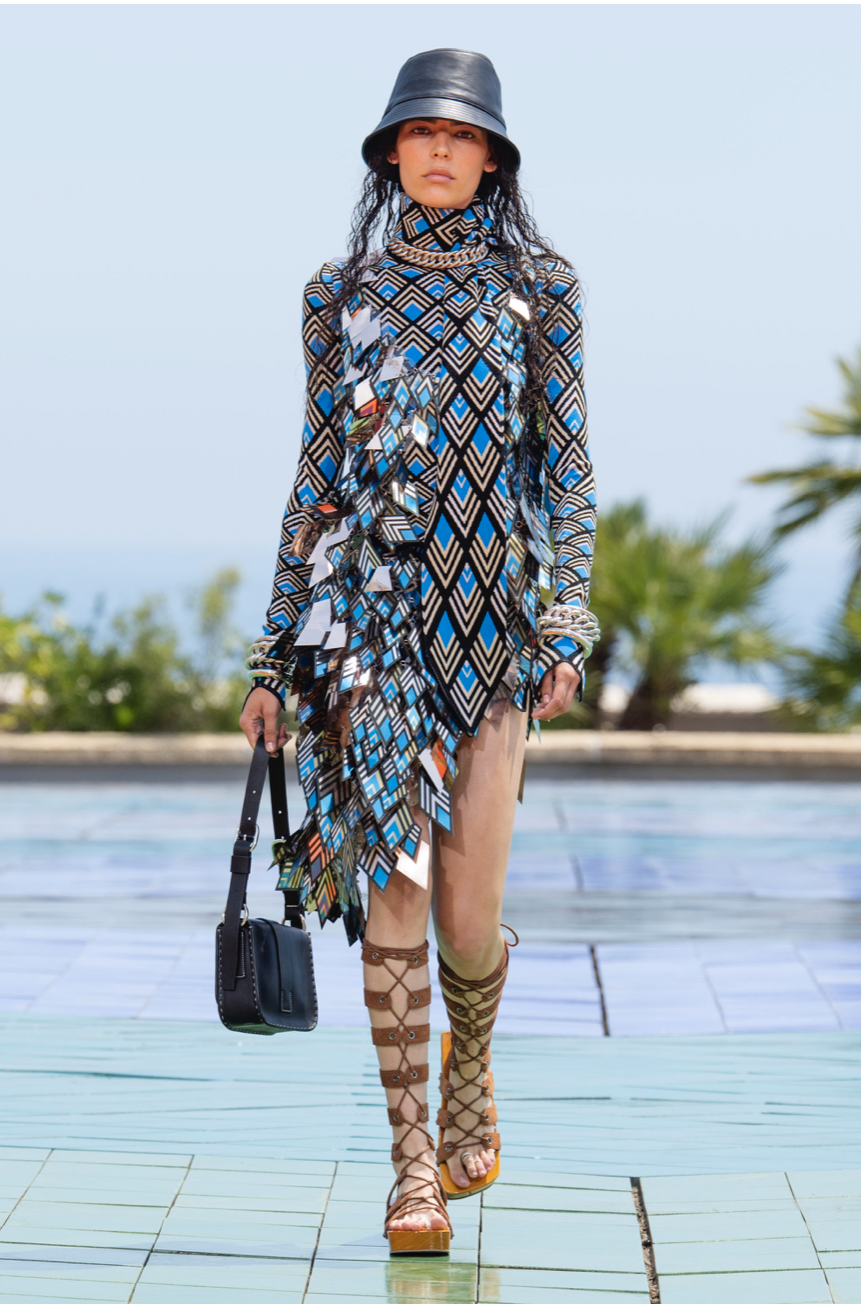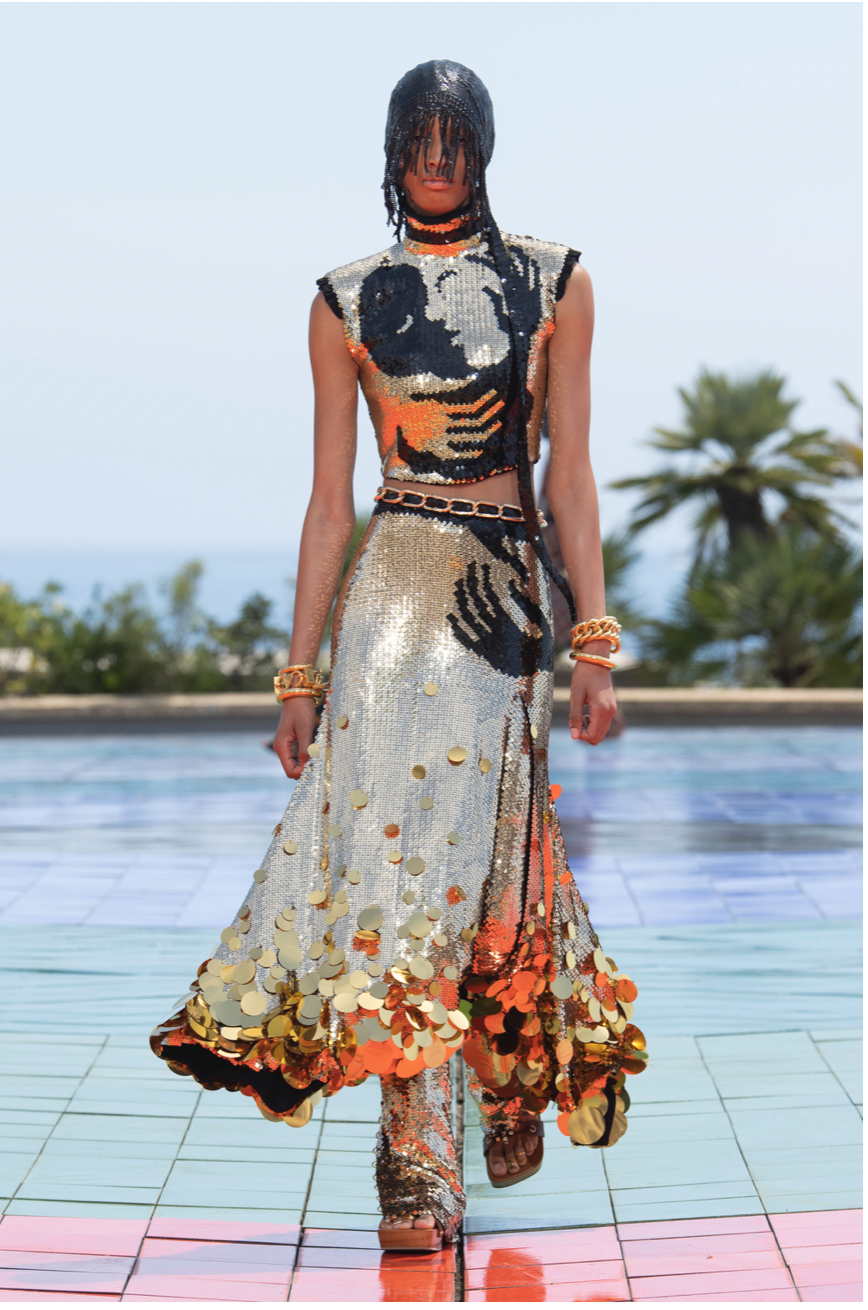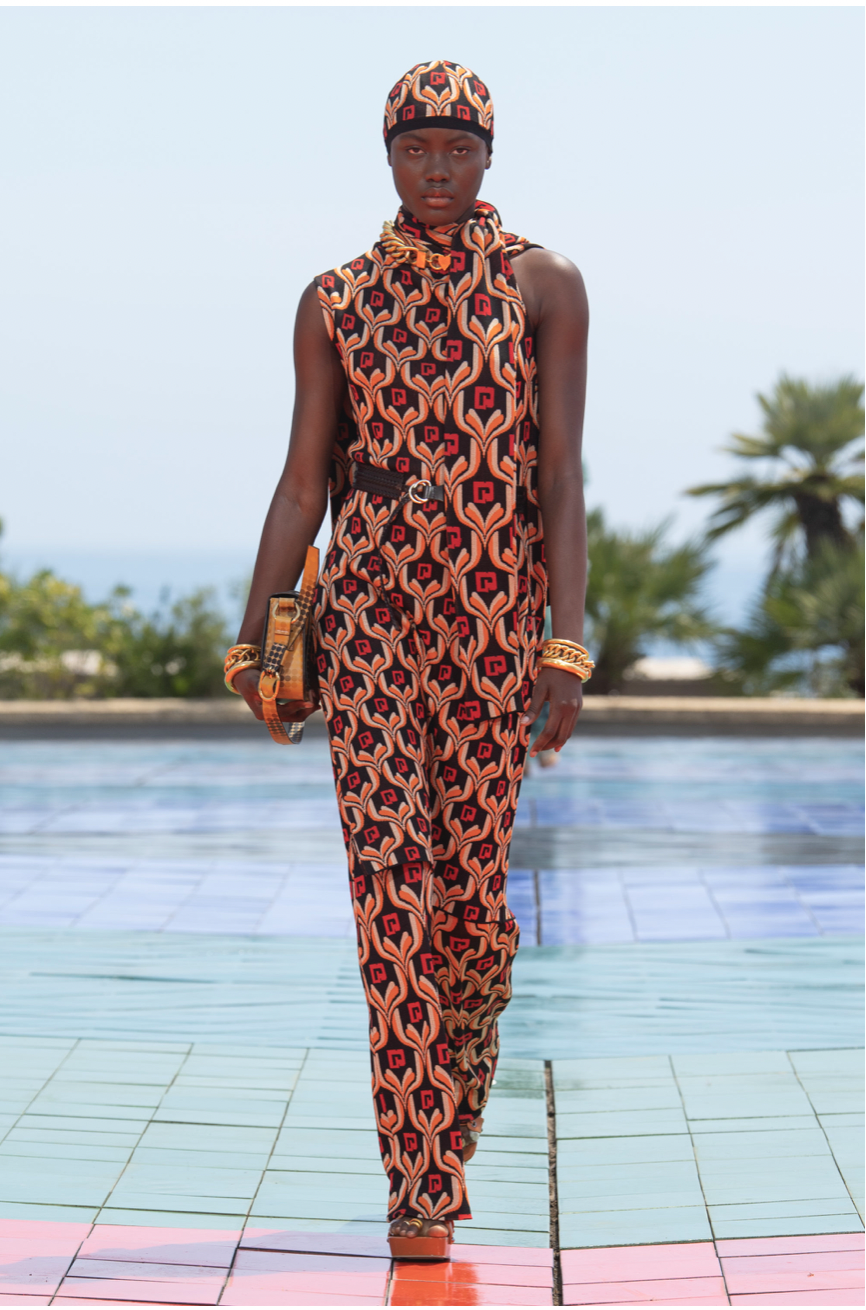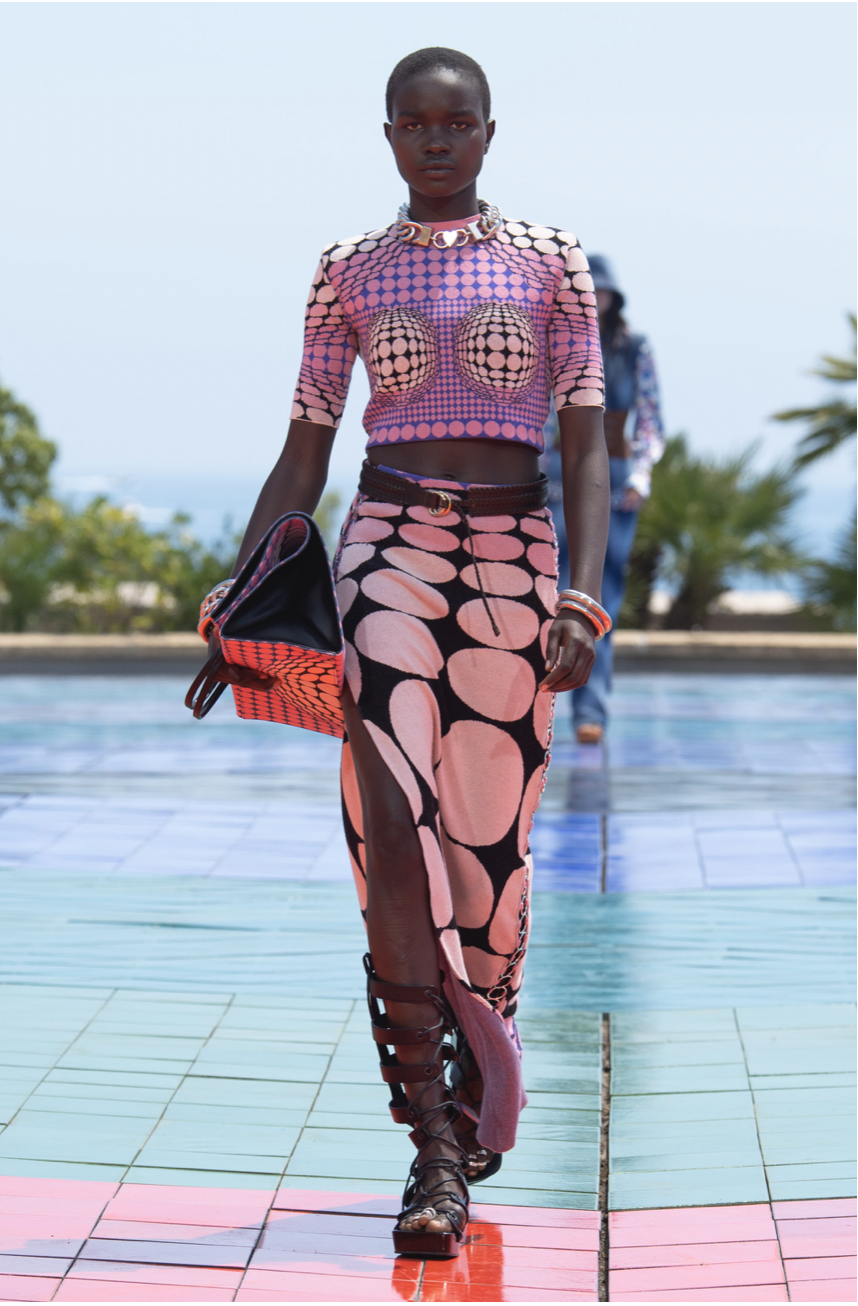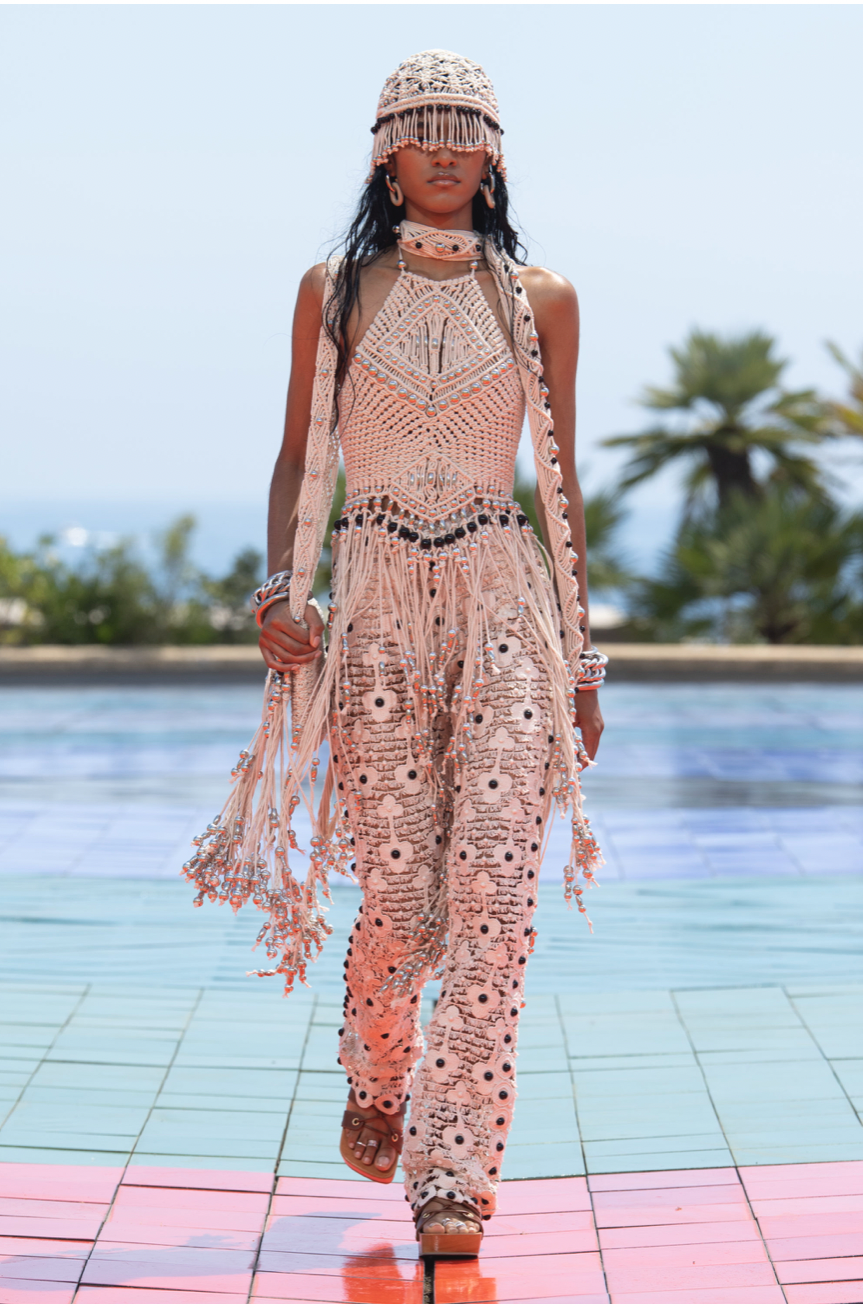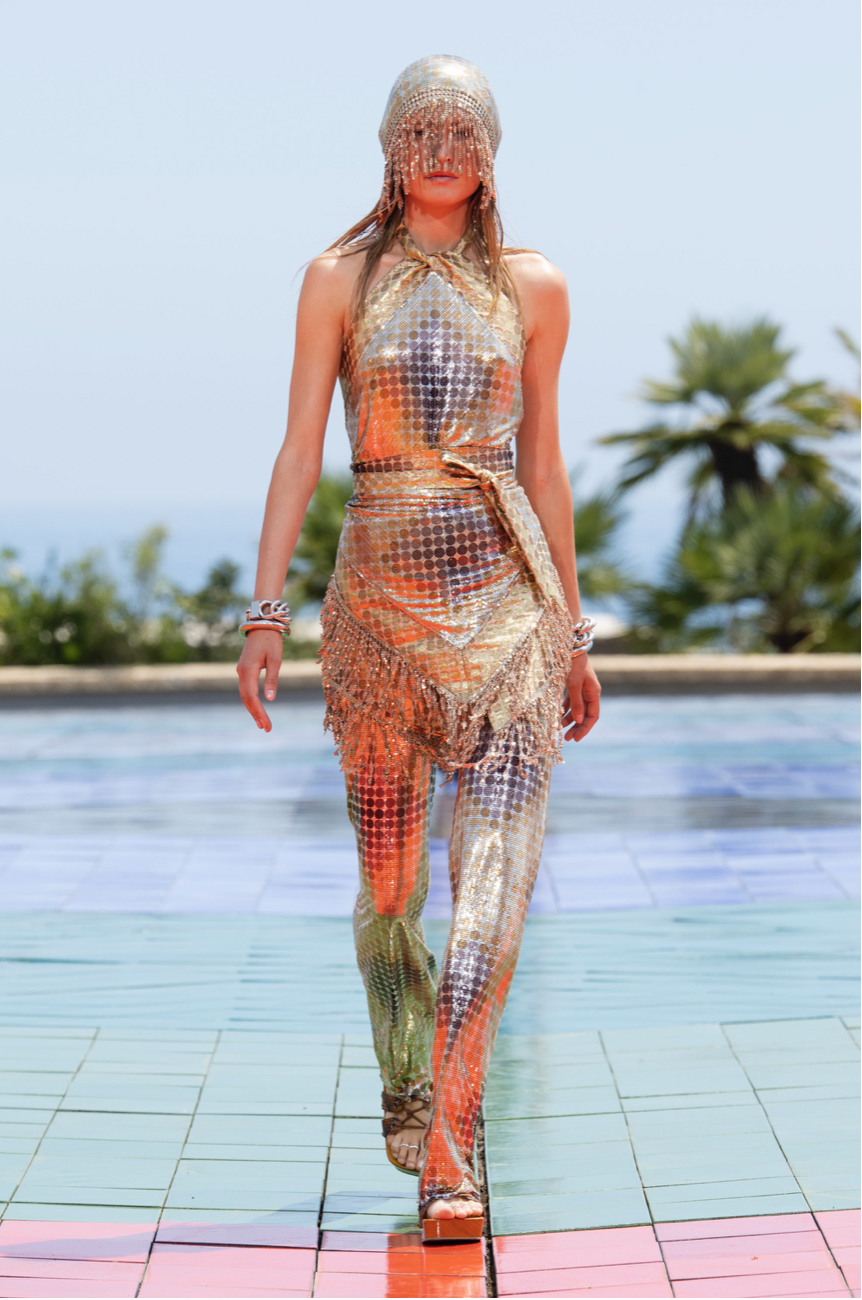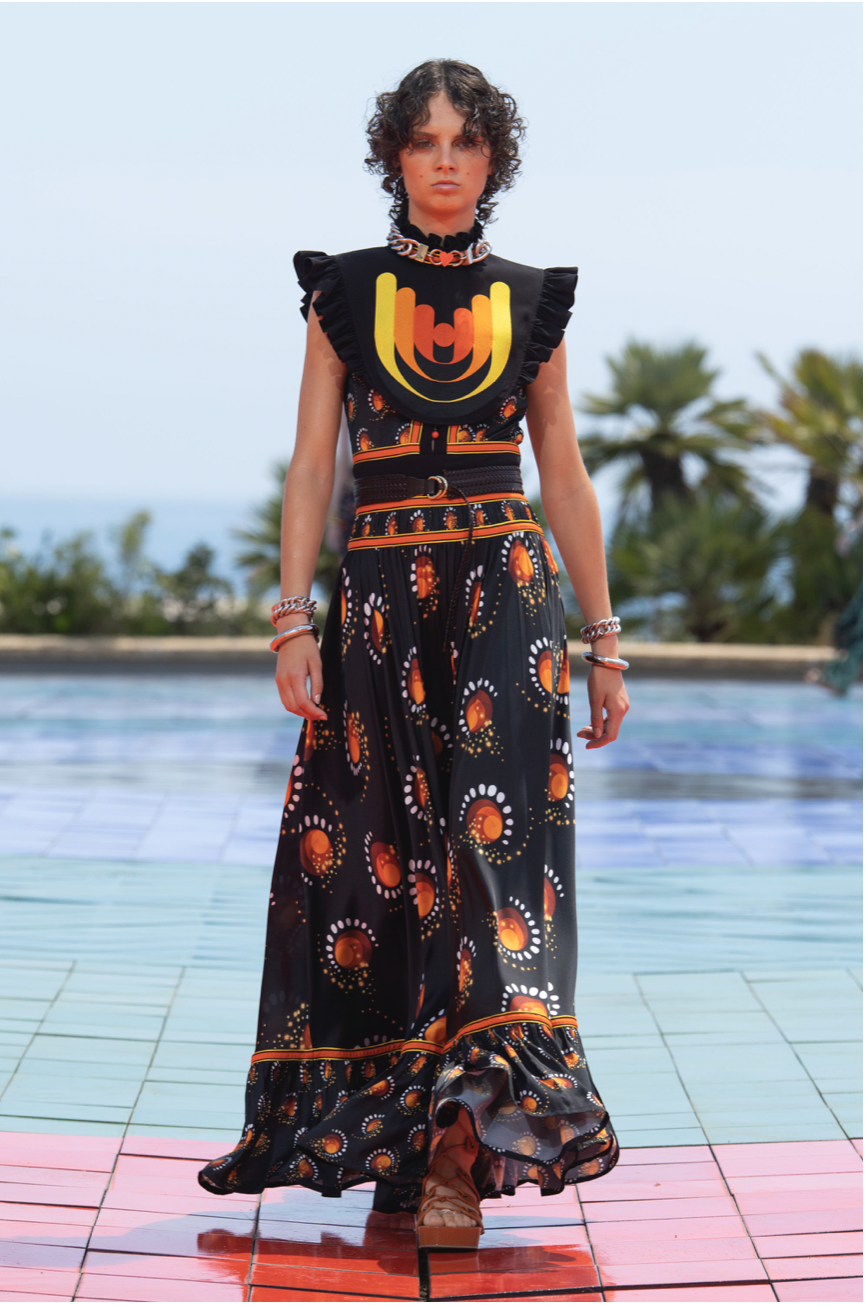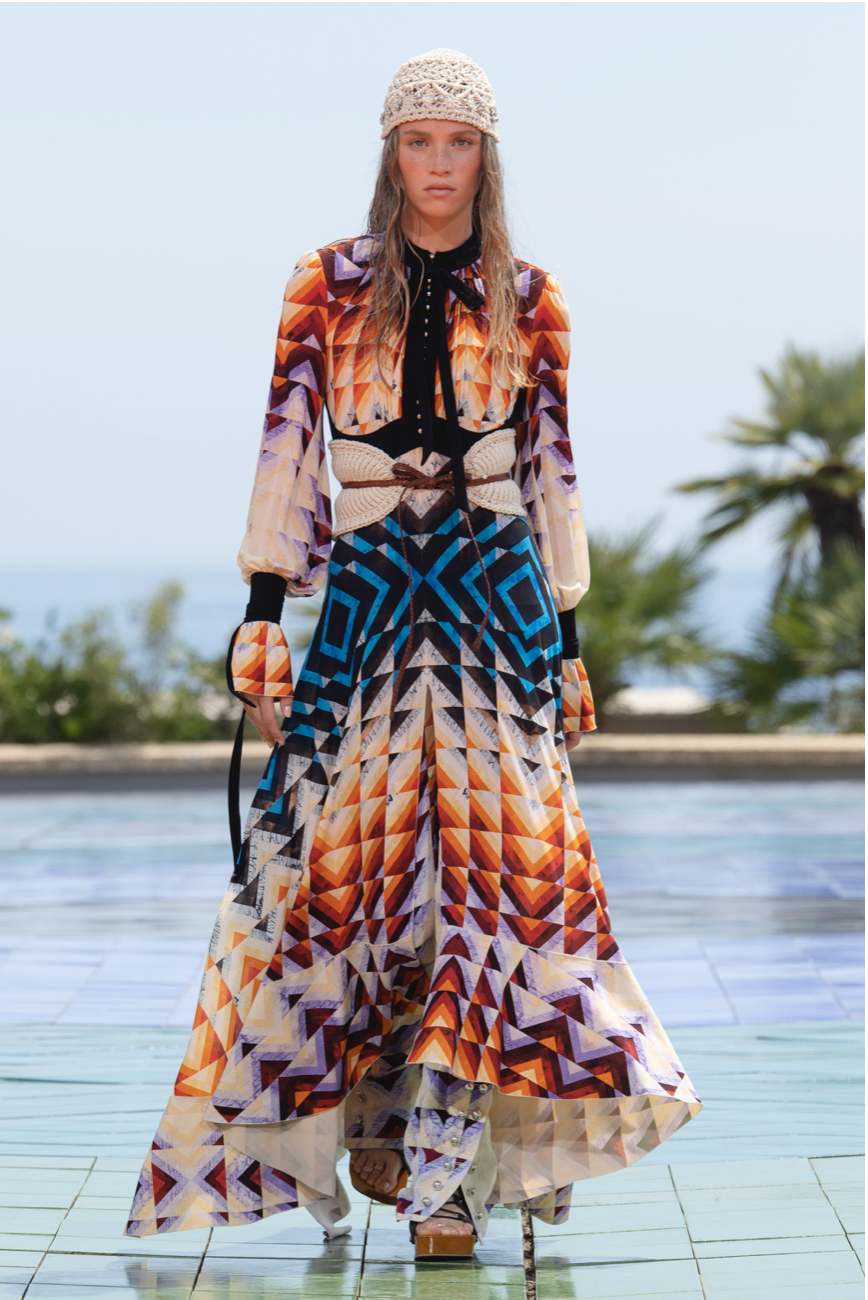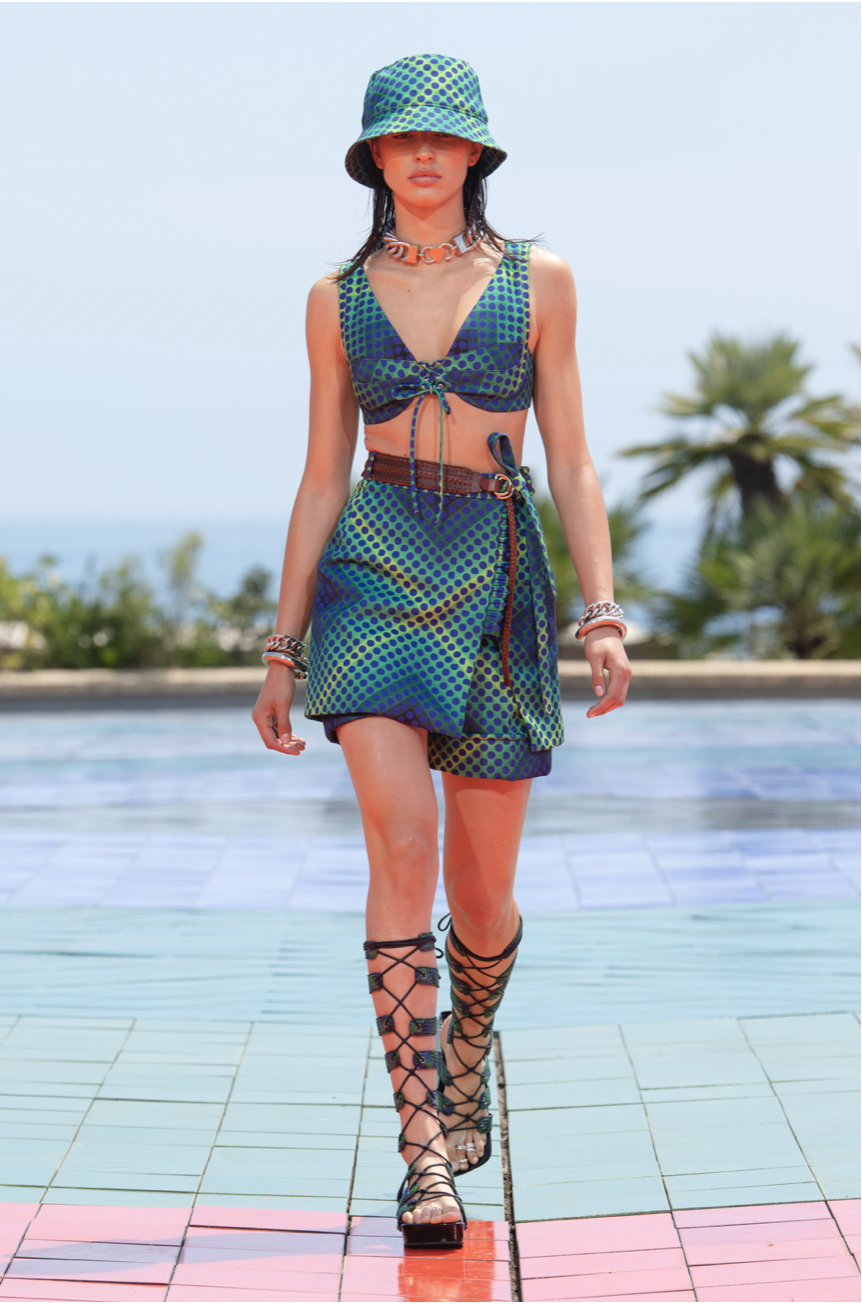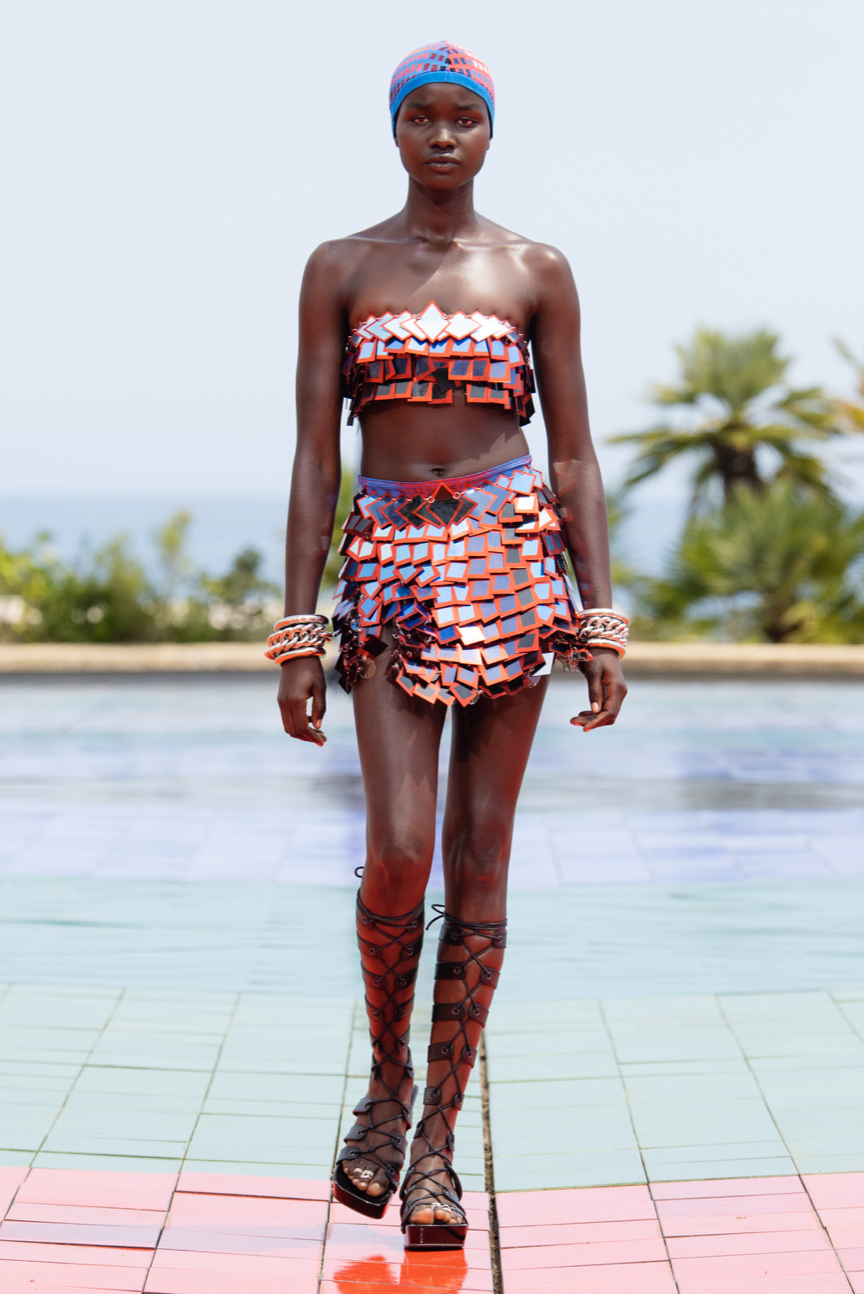 Tagged: