Lil Nas X was gay af (and ripped his pants) on SNL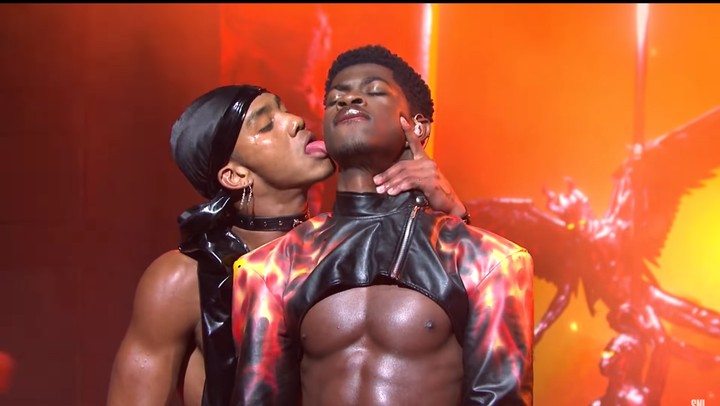 Image via NBC
Lil Nas X's performance of DL anthem "MONTERO (Call Me By Your Name)" on Saturday Night Live last night was suitably very, very gay and even included a wardrobe malfunction for the culture.
But then again, that's the price you pay for wearing tight leather pants and pole dancing for Satan, we guess? Thank you for your sacrifice, king.
The queer pop star took to the SNL stage for the first time to perform his hot as hell (literally) banger, in a set-up reminiscent of the track's music video, where he seduces then kills the Devil to become the new ruler of Hell.
Performing alongside a troupe of leathered-up dancers, Nas gave the gays at home something to cheer for as he got licked on the neck several times. Call me by your name indeed, take that Elio and Oliver (the song has the André Aciman stamp of approval if you must know).
The "Old Town Road" star's outfit choice of flame-embossed leather trousers was enough to tempt Adam and Eve to sin, so fit in very well with the theme.
But as any twink attending a leather night at their local gay club will tell you, you have to watch out for that leather and have some talcum powder on hand at all times.
Nas learned that lesson the hard way, however, as he straddled the pole to re-enact his very horny music video routine, only to stop abruptly and hold his crotch in place as dollar bills quite literally shot from cannons all around him.
A wardrobe malfunction can't keep a good pop star down, however, and the fact he managed to not only complete the rest of the performance but do so in style is something to be celebrated.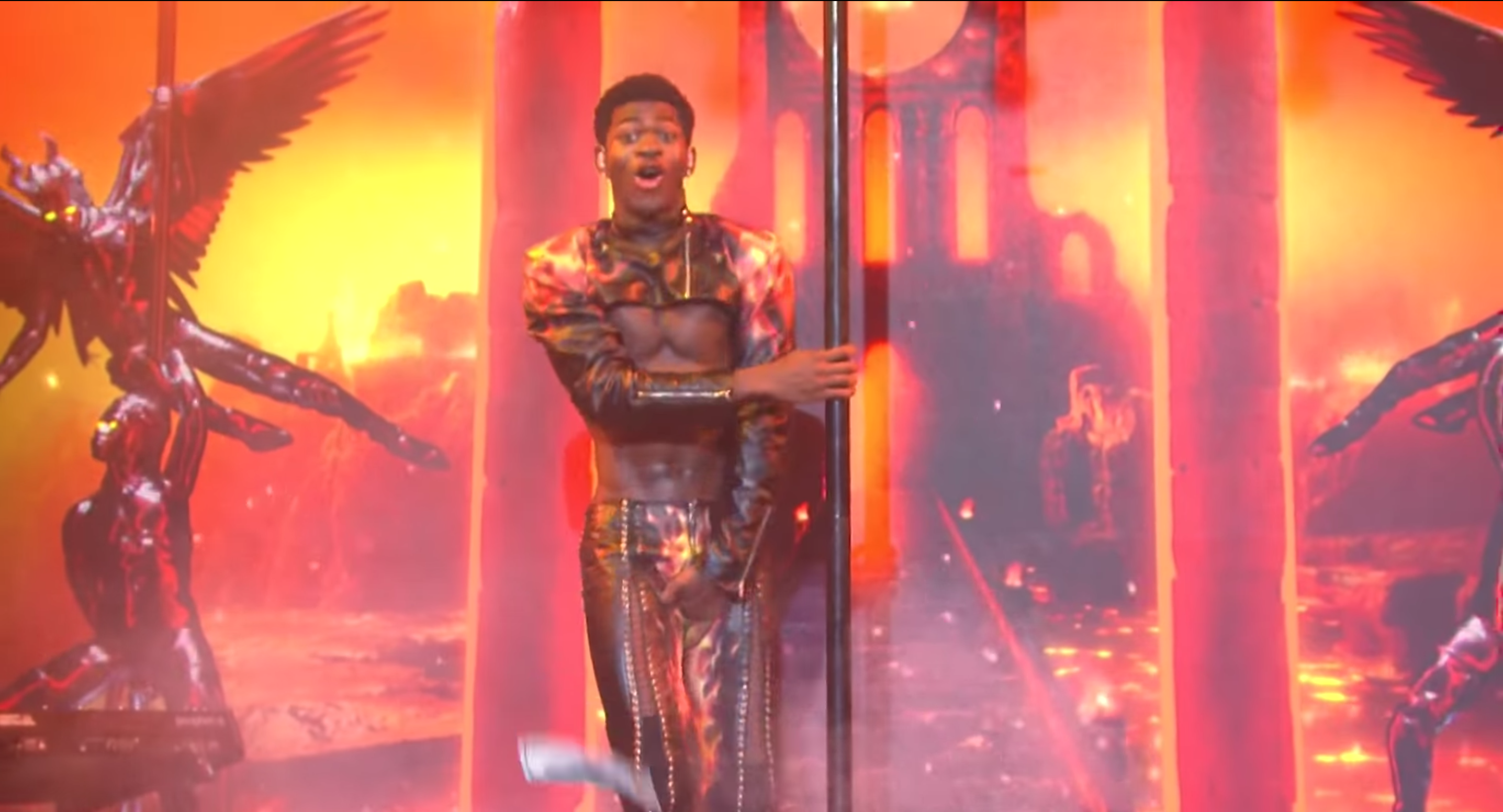 We thought it was all very iconic and gay, and it seemed everyone watching at home and on the internet agreed too, Nas, for what its worth, seemed in on the joke too, tweeting after the fact:"
"NOT MY PANTS RIPPED ON LIVE TV," he said. "I wanted to do my pole routine so bad, this is what I get lmaoo."
We can only thank you for your service.
Anyway, stream "Montero (Call Me By Your Name)" for fresh skin and stitch up those leather pants. What a moment for the culture.