28 Gen Z style influencers to follow on Instagram
Our new A-Z video features some of Britain's most forward thinking minds in fashion, art and music. Watch the movie and get to know its stars here.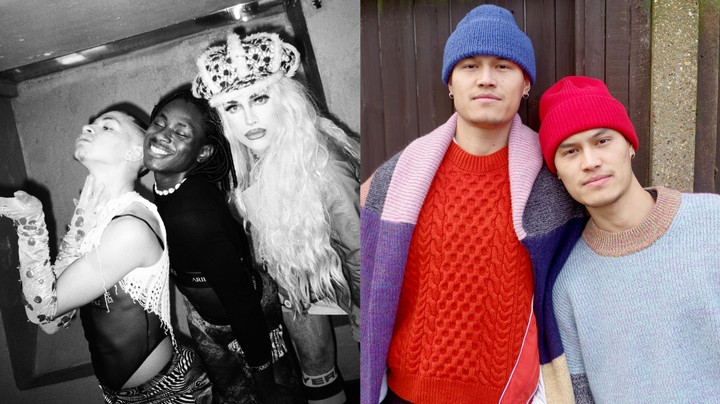 Photography Tom Ivin
We know what's coming: a season of liberation, as lockdown is lifted and we're allowed back out into the world to have actual uninhibited fun for the first time in over a year. With it comes the first opportunity to turn looks with an audience in over a year, but Gen Z's most stylish never really took a day off from that anyway. Throughout the pandemic, they've used Instagram, TikTok and Depop as de-facto replacements for their IRL social spaces, bringing fashion and artistic inspiration to their followers.
That's why, in our new A-Z video, we give you a rundown of the trends, moments and mainstay traits of Gen Z style, delivered by the very people to whom it applies most. When it comes to fashion inspiration for the next few months, turn to the people who've lived and breathed it most potently, barely taking a day off from the grind. From models to DJs to designers, these are the 28 Gen Z style influencers to follow right then. Catch them in action, below, in our new A-Z movie too.
Shaden
The model, actor and sometimes image-maker has walked for Wales Bonner. Hurtling through London's streets, he opens our A-Z. Follow his Instagram here.
Kenya
When they're not modelling, you can find Kenya Shania discussing gender and fashion on their podcast and YouTube channel. Follow their Instagram here.
Betty
Betty "with the good hair" (it is very good) uses her IG to post work, selfies, songs and social activism. Follow her here.
Jasmine
A "fake nerd" and model from London, Jasmine's making gaming cool again. Follow her Y2K-friendly IG here.
Kailash
Dubbing himself "regular irregular" in his bio, Kailash's disciplines stretch across visual art and poetry. Follow his Instagram here.
Digga D
The new generation of drill's best. Musician first. Instagram here.
Debbie
South London's reigning 00s fashion queen. Follow her here.
Jack
Thee e-boy. Big on TikTok. Follow him here.
Alena
She calls herself "the city dove" and rates Scooby Doo very highly. Follow her Insta.
Adam
Scottish-Moroccan model Adam has alopecia but makes art from his ever-changing haircuts. His girlfriend also makes sick jewellery. Follow along here.
Mariam
A London-based, Kenyan and Sudanese supermodel. Iconic outfits. Follow her IG.
Aminat
A Fashion Design with Marketing student at Central Saint Martins who blends knitwear with metal work. Hit up her IG here.
Nawal
A fashion multidisciplinary whose feed blends fashion, art and travel. Lust over it all here.
Nischal
Nawal's twin brother. Also cool. Follow his IG too.
Vic
TikTok's foremost queer guitar player. Often rocks pixie ears and plays Fleetwood Mac. His Insta is cool, but his TikTok is where it's at.
Alan
Known as @UFOKINK online, their art puts an alien spin on medieval themes. Check out their personal account and work on IG.
Izzy
A stylist, casting director and all round purveyor of great taste. See her work here.
Ayo
A model, radio presenter, dancer and UK father of the house of Bodega! His IG is here.
Vanille
French DJ often found in Marseille. Their sets bang. IG here.
Grete
Designer and founder of REGENCYCORE, the brand giving historical fashion a facelift. Follow her here.
William
Model and star of the Sharna Osborne editorial in our Spring 2020 issue. Hit up his IG here.
Ja Ja
UK grime star and founder of his own fashion label. Listen to the music, buy his clothes and check out more here.
Akhmed
Model who likes teddy bears. More on his IG here.
Benjamin
IMG model and Roberto Cavalli boy. His insta is right here.
Taya
The killer designer behind knitwear brand Knit and Ting who models on the side. Instagram here.
Billy
Our boy Billy, the kid who made magic cool again. Check out his tricks here.
Anairin
Model, musician, fashion assistant. Follow them on IG, then catch them in the club post-Rona.
Zooey
A superstar DJ and podcaster known as Lagoon Femshayma. Past guests include Rina Sawayama and Russell T Davies. Follow along here.
Follow i-D on Instagram and TikTok for more on style and Generation Z.