Photography Madison Voelkel
Maryam Nassir Zadeh shares six inspirations behind her surreal SS22 show
Taking place at the designer's Lower East Side shop, MNZ's homecoming show featured sensual layers, sportswear and a full menswear offering.
|
12 September 2021, 7:44pm
Photography Madison Voelkel
It goes without saying that this week has felt like a homecoming of sorts. New Yorkers who vacated the city during the pandemic or who spent the summer abroad have returned, filling the cafes, sidewalks and, on Wednesday afternoon, Maryam Nassir Zadeh's eponymous store on the Lower East Side. The city's designers have each celebrated New York Fashion Week's homecoming in their own way — showing at landmarks from Little Island to the Empire State Building — but for Maryam, that meant presenting her SS22 collection at the intimate storefront she's called home since 2008.
Ian Isiah and Onyx Collective serenaded guests as the models — some familiar faces and some new ones — walked down Norfolk Street and made a lap through the store, which was white-washed for the occasion. The collection was replete with classic button ups, featherlight knits and effortless separates, and this season saw the designer experiment with sensual sheer layers and lean further into sportswear elements. Perhaps most notably, SS22 marked the runway debut of MNZ menswear — very fluidly, and effortlessly, shown on all bodies — in the form of pleated trousers, oversized leather jackets and suiting.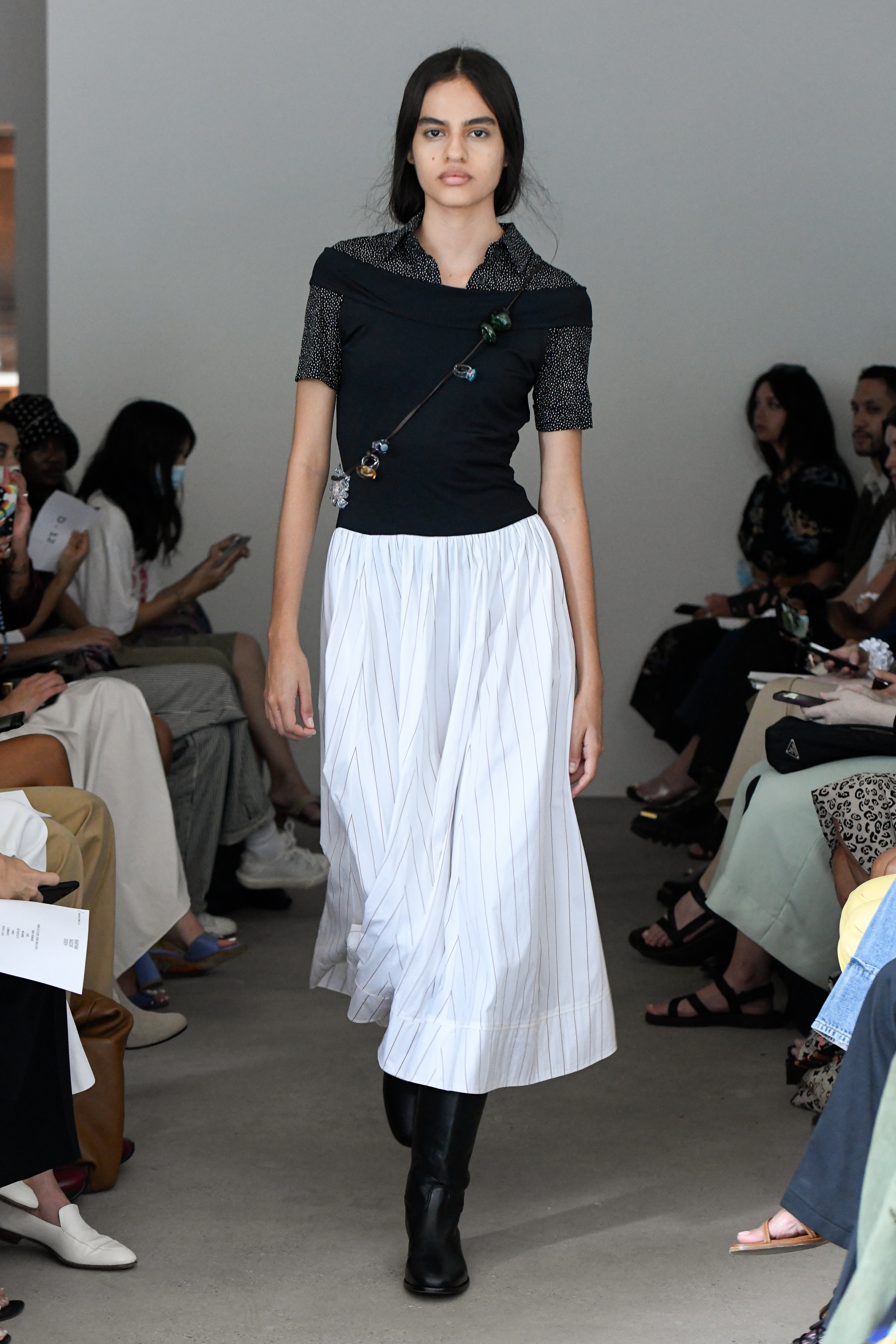 Our eyes were drawn to the glass jewelry, designed by Gennaro Pepe, whose pendants adorned bare chests and were artfully strapped across the body like harnesses. "Gennaro makes little sculptures that we envision to wear; wearable art," Maryam says. As a designer who's managed to build an entire world around her work, drawing on femininity, spirituality and a bit of mystique, we'd say the same about Maryam Nassir Zadeh's clothes.
Naturally, we wanted to know more about the inspirations behind the SS22 collection, so we asked Maryam to outline a few of her references in hopes of further exploring her world. See the designer's answers and more looks from the show below.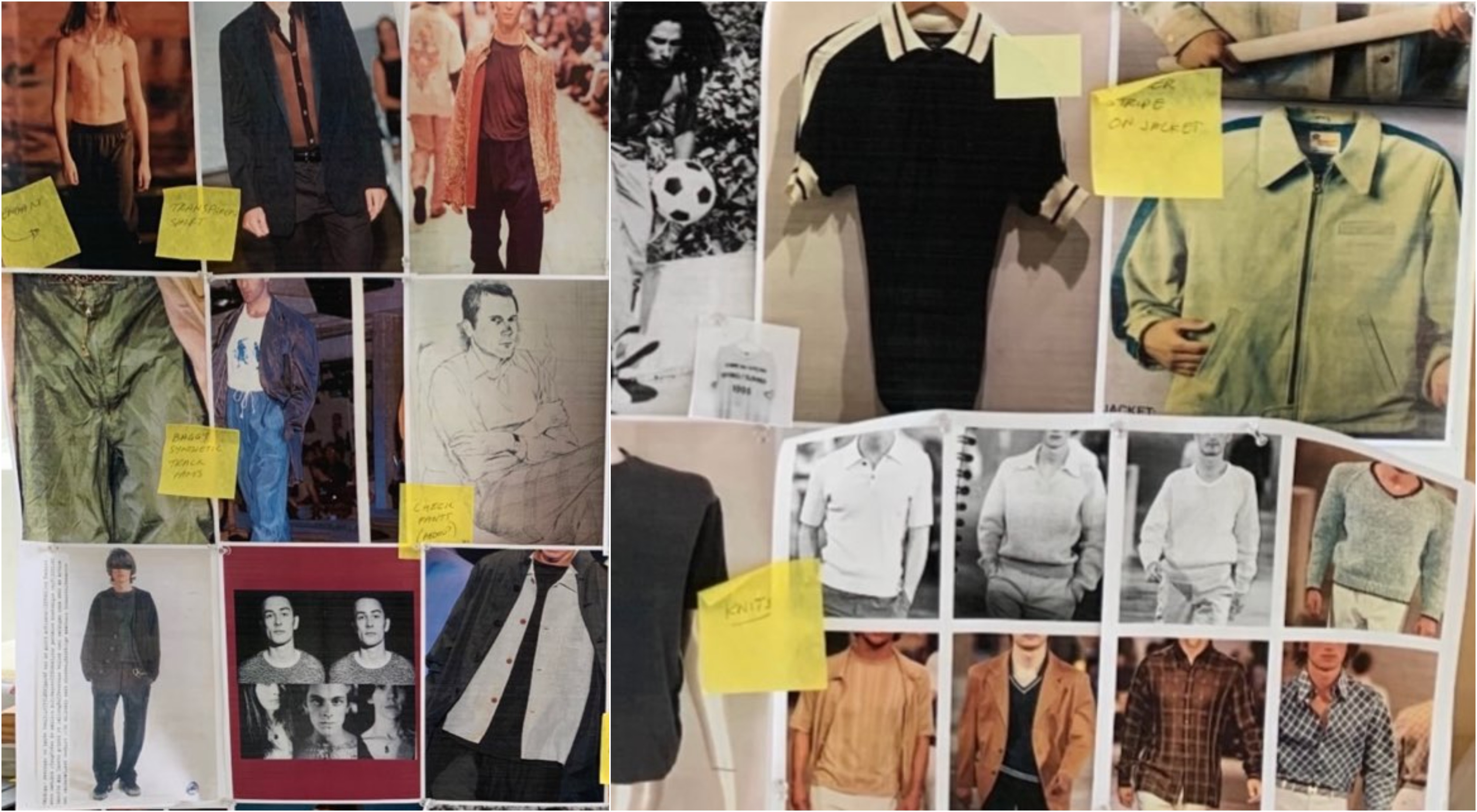 1. Transparency and classic sporting polos
"This mood board inspired modern, easy, effortless shapes, using bare skin and clean colour palettes to create a pared back feel. We are attracted to transparency on men; classic sporting polos with collaged details of stripes and sheerness; a relaxed sporty ease. For the runway, we put the men in suits with a bare chest, kept the colour palette to whites, greys, blacks, browns and paired jewellery and accessories in unexpected ways. We were influenced by layering accessories over clean shapes. It was about separates that felt clean and simple with an undertone of punk."
2. Colour blocking, pottery and rich interiors
"We were attracted to colour blocking and layering for styling; clean shapes, fluid and drape-y moments, as well as sportswear detailing. We took colour inspiration with moments of turquoise and from the images of pottery and interiors for looks and texture. The images of shiny metallics are reflected in mesh metallics and on metallic leathers on accessories. It reflects a sensual feeling of lightness and material that we aimed to infuse throughout the collection."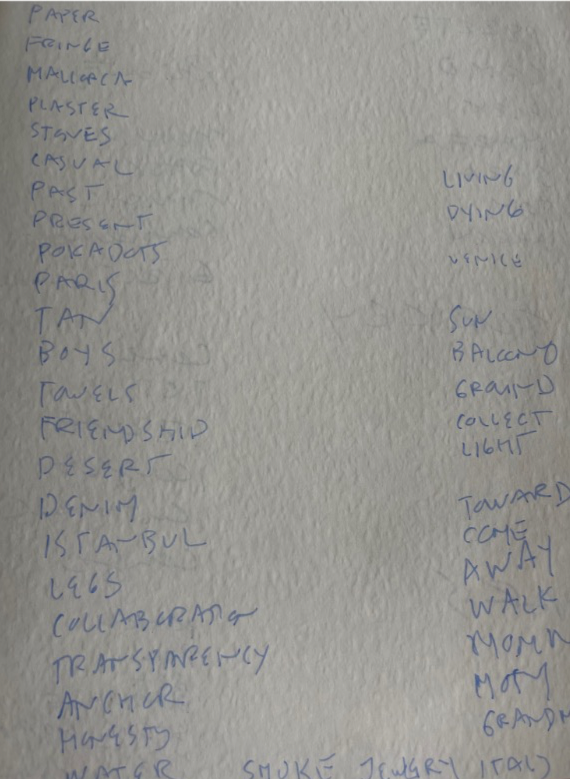 3. Reflections in the designer's personal diary
"Some old love, some new loves
What remains
Core
Meaning
Authenticity
Family
Community
People I love
What I love
No fuss
Clean
Not same mistakes
Paper
Fringe
Plaster
Towels
Legs
Appreciate who's true what's true"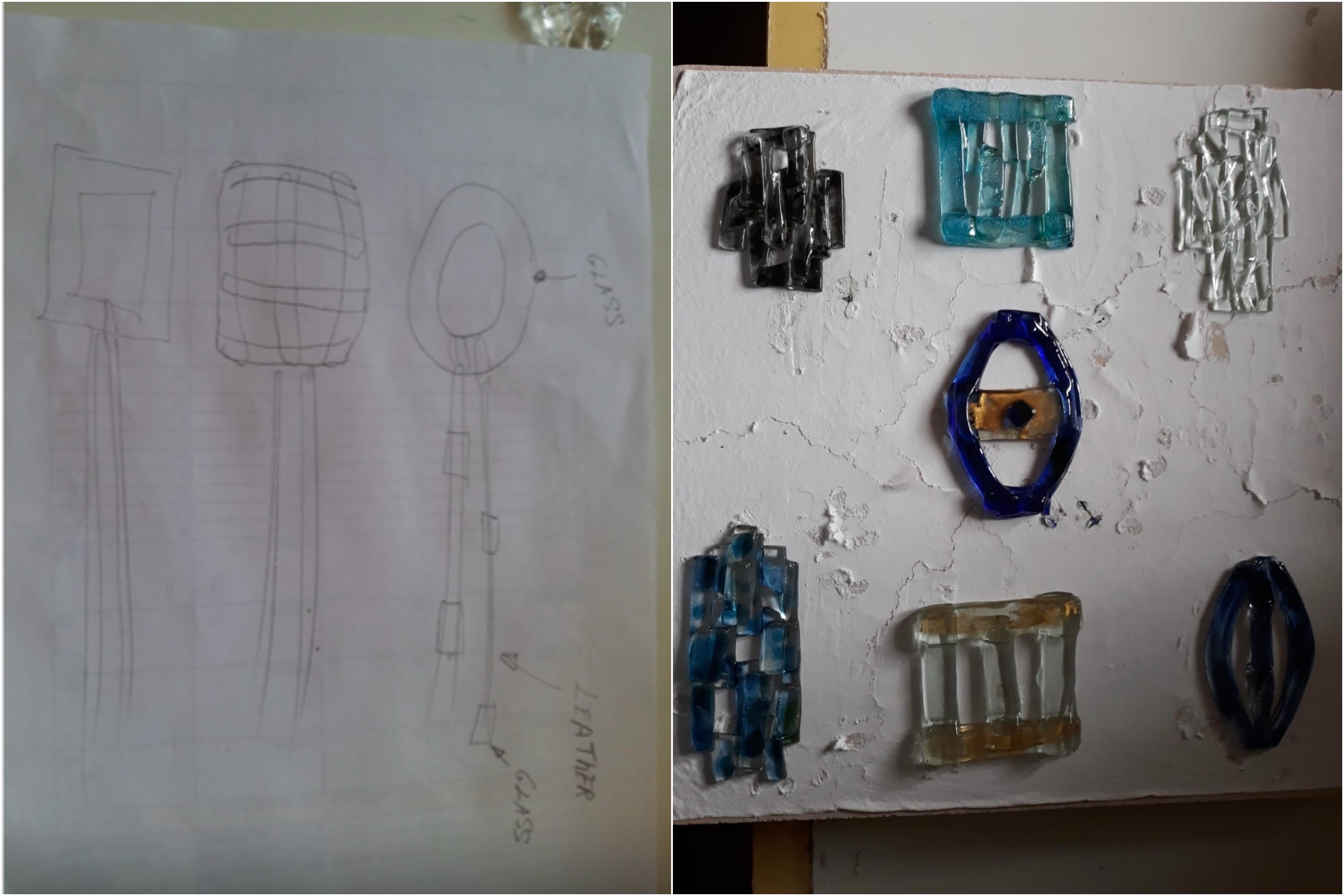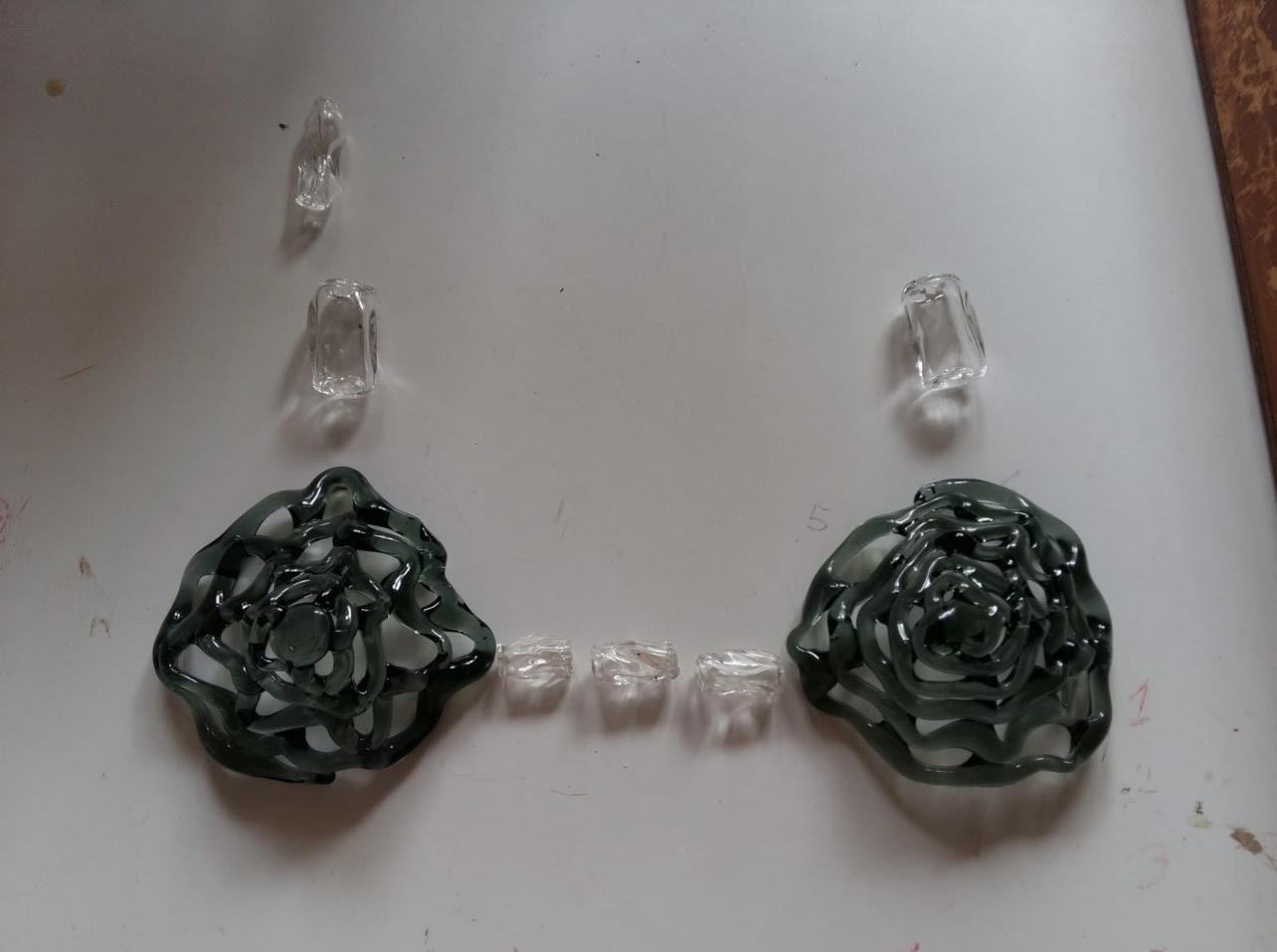 4. Spanish craftsmanship and glass underpinnings
"Here is a sketch from our long-time collaborator and glass master, Gennaro Pepe, who is based in Spain and makes all our glass jewelry by hand. We had the idea to do a glass bra and he coincidentally said he also had a vision of making one. These are the sketches for what evolved into buckles woven into the hair and strung onto leather as chest sashes on the runway. We were inspired to think of belts as jewellery. Gennaro makes little sculptures that we envision to wear; wearable art."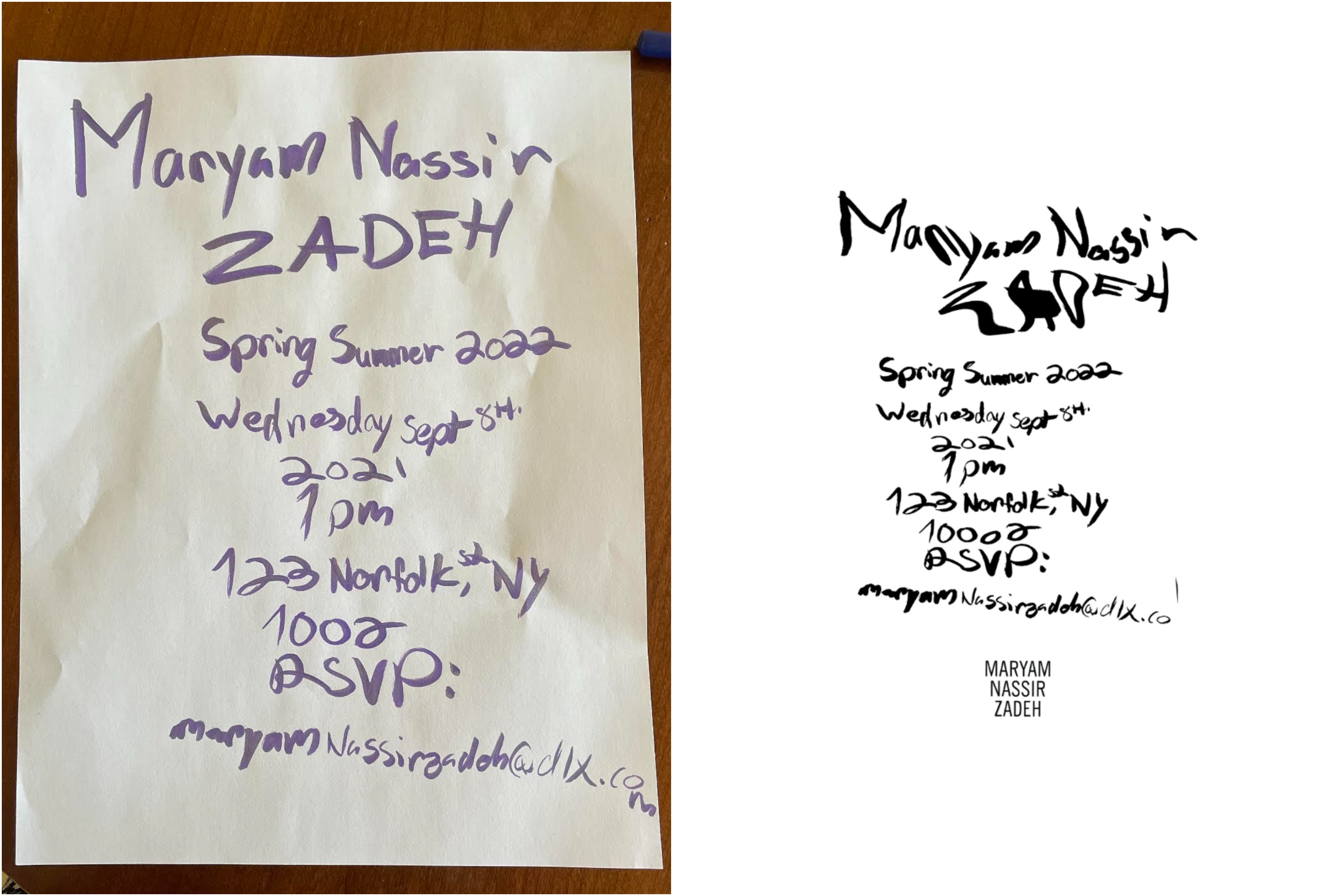 5. Family, friends and homecoming
"I wanted the invite and the atmosphere of the show to feel like family and a sense of returning home. I asked my daughter Anais to sketch out details on a piece of paper which my friend and collaborator Aaron Maine used to design the invite. It was important for me to include my family and friends creatively in producing the show, so that the spirit and energy surrounding it would feel more personal."
6. End of summer music
"This mix was made over the summer. It's a list of songs that inspired me when thinking about the show. These are songs from different parts of my life that have touched me. The concept was for Ian Isiah and Onyx Collective to do covers. They came up with a different set of songs they were inspired by, and what occurred with the sound was different and incredibly special."