Photography Trackie McLeod
Inside the best cult vintage stores: Starry Starry Night
On a quiet, cobbled street in Glasgow, Anna Graham sells vintage clothing to collectors and costumers of our favourite TV shows.
|
12 November 2020, 12:06pm
Photography Trackie McLeod
Often just unmarked doors with buzzers off the street, with hundreds of thousands of different pieces in circulation between the store and the stockroom, in this series we explore some of the most beloved vintage stores in the world.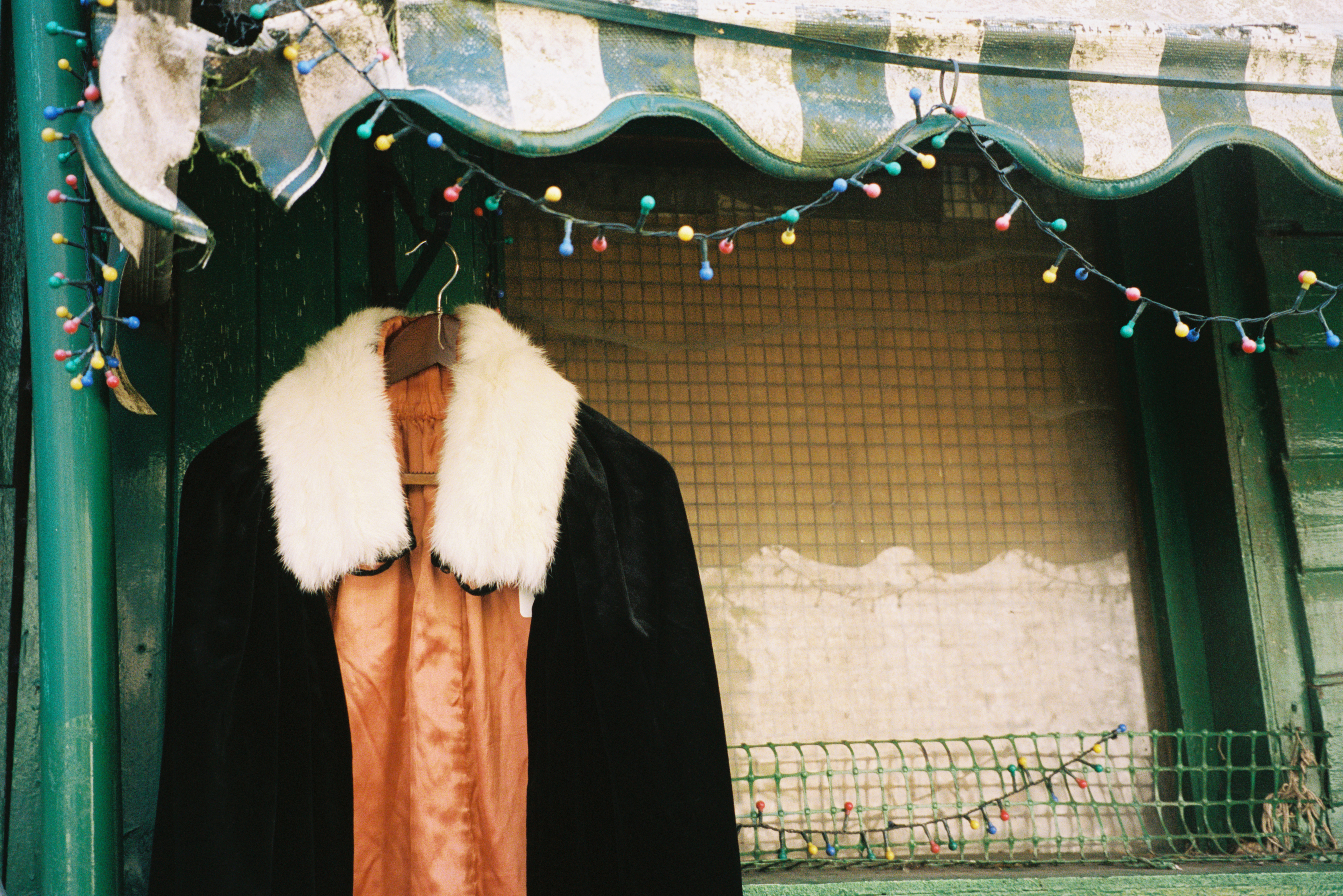 For 34 years Starry Starry Night has been tucked away down a cobbled lane in Glasgow's West End. Behind its bottle green exterior, striped awning and hand-painted sign lies a cosy, low-lit shop with a ceiling painted black. And you'll always find Anna Graham, the vintage shop's proprietor, standing behind her till, beside a vitrine filled with antique costume jewellery.
Like all good vintage stores, the place is packed to the rafters -- even the changing room is formed by rails of clothes, cloaked in just a curtain. Anna tells me she's got much more than what we see here, hidden away in storage facilities across the city. It's in these locations you can find many her older pieces, antique Victorian and Edwardian outfits which she tends to sell to collectors or costumers, rather than the general public. Visits to these are saved for these special clients, many of whom are costume designers for hit TV shows like Downton Abbey, Peaky Blinders and Outlander.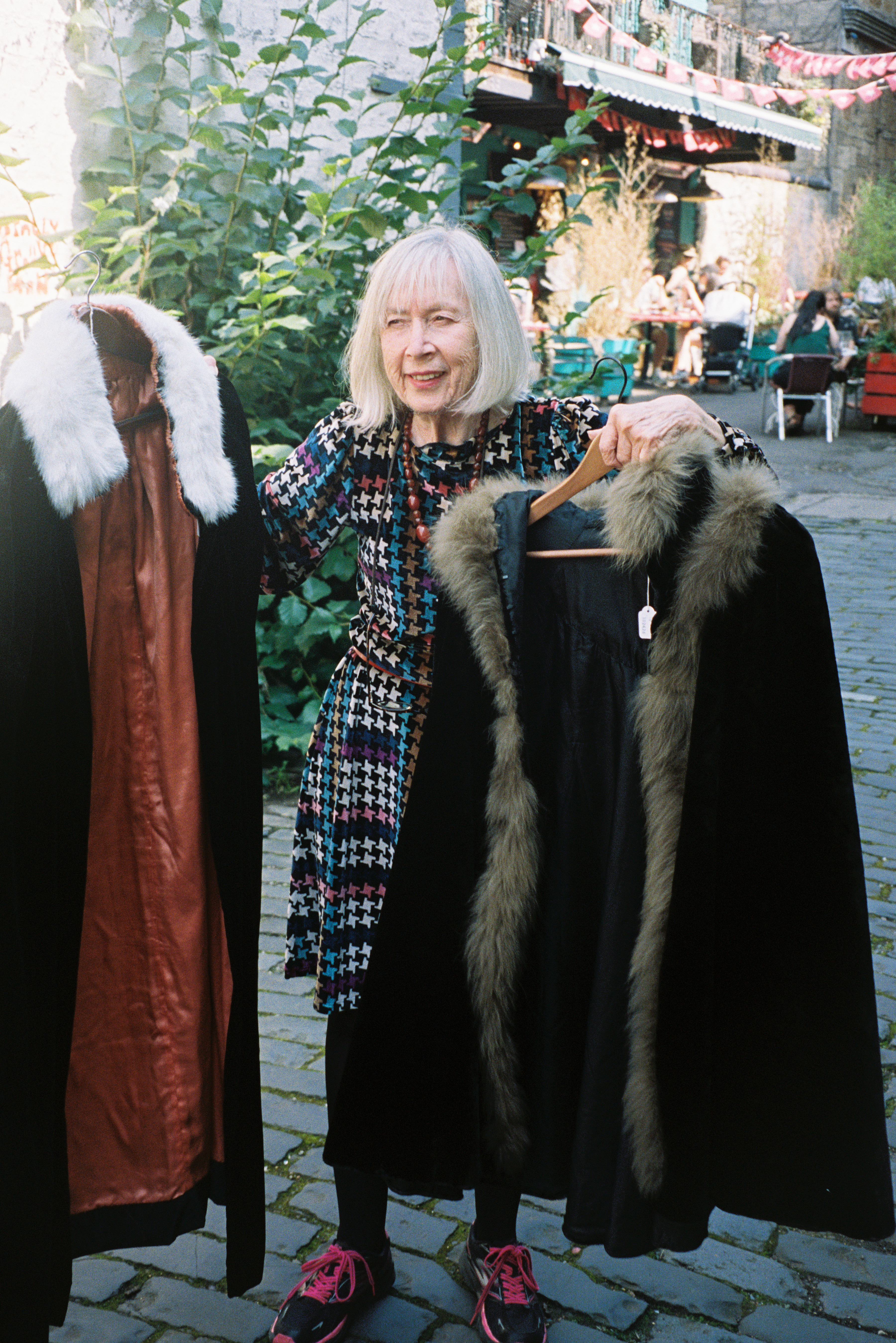 Anna moved into the shop in 1986 after she'd returned to Glasgow from a stint in New York. The space was already occupied by three other women, two selling antiques and one selling jewellery, all of whom have now left the premises leaving it solely to Anna.
It all started when she was living in London in the late 1960s and became a fanatic of the Art Deco inspired clothing brand Biba — which, at this time, was enjoying a golden era (it would later be bought by Dorothy Perkins before shuttering in the late 70s, followed by a series of relaunches of varying success over the past few decades).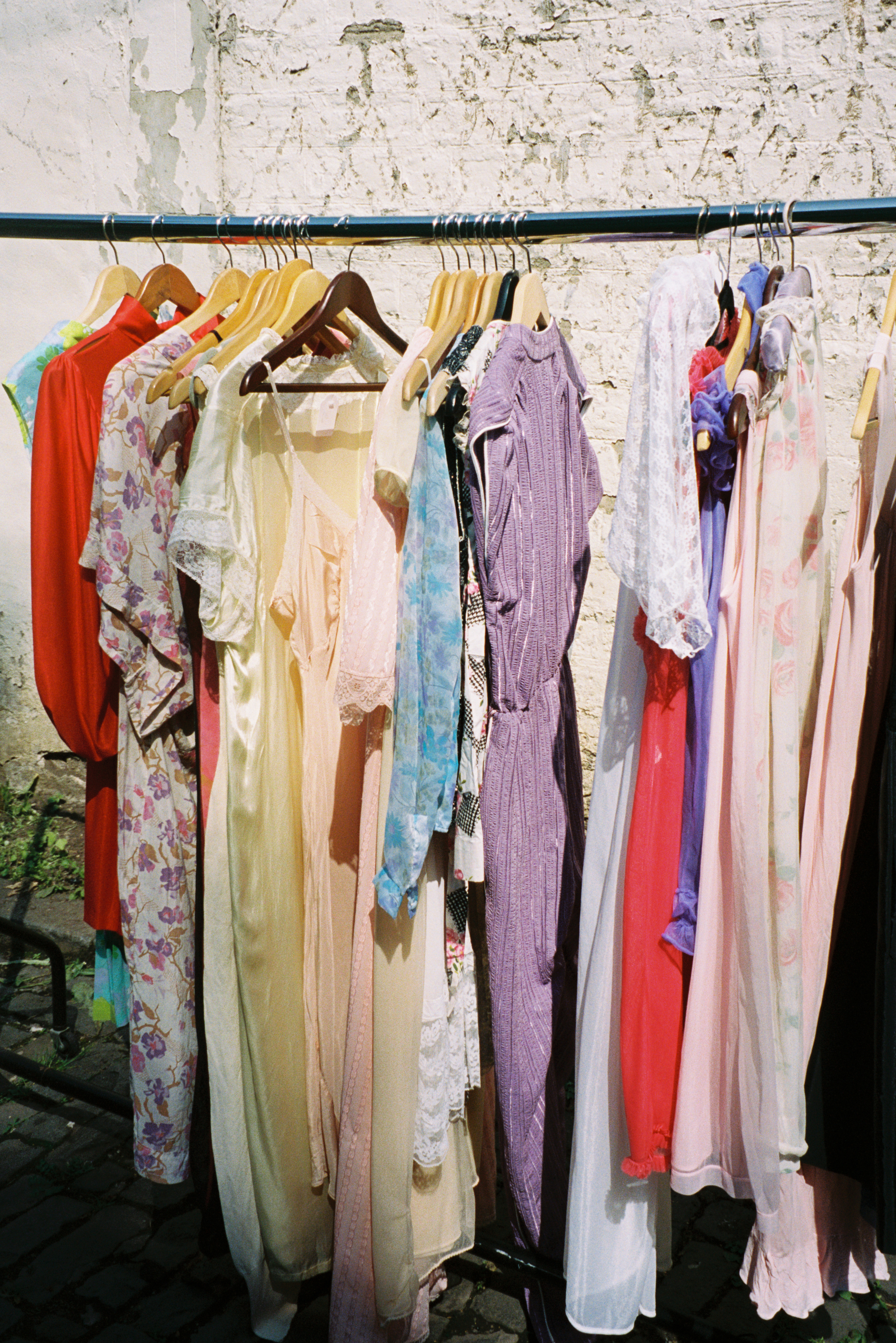 Anna lived on Adam and Eve Mews just off Kensington High Street, minutes away from the original Biba shop that sat inside an old chemist on Abingdon Road. Living here, and frequenting Portobello Market regularly, she began selling vintage clothing at a little stall on Church Street in Marylebone every Saturday. "I don't know whether it was just that I was young or that that period really was such fun but I think it's the latter," she says. "It just seemed to be such a joyful time."
She began collecting more and more vintage, even attending auctions to buy it. When she moved to New York in the late 70s she continued to sell the odd pieces she'd found in London, but unable to fully support herself on this alone, she worked at Rubicon, an "exclusive" boutique designer on Madison Avenue, which made couture "with a Victorian and antique flavour" as well as at a horse racing data tracking facility in Greenwich Village. "It was a very 'only in New York' thing," she laughs.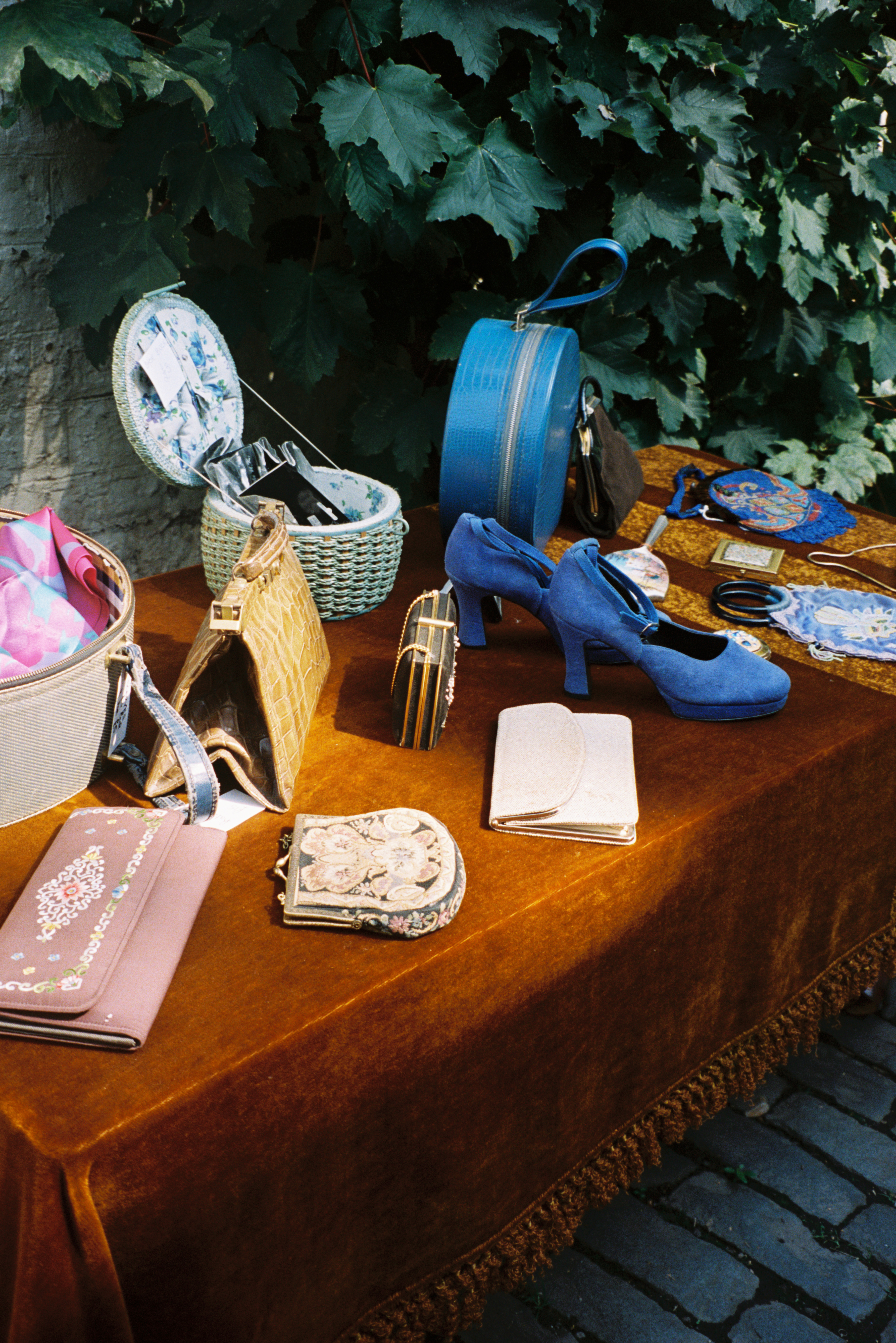 "People get a bit confused about the Biba in the shops these days, it's not the same as it was back then," she says. Anna has a solid stock of original, "real" Biba, as well as a few pieces from Ossie Clark, a legendary designer of the same era. Her favourite piece, however, is a Fortuny opera cloak doused in venetian opera beads which she keeps securely tucked away in storage.
But it's the 1920s and 30s that Anna is best known for, even if it struggles to sell in Glasgow. "I used to go down to London and buy stuff and bring it back here," she says. "But he people who bought it were usually dealers from London," so it would do a full cycle and end up back in some shop on The King's Road.
"There's got to be something you love in life that gives you a buzz," Anna says. Fashion -- "particularly old clothes, that'll never be made again" -- is certainly what does it for her.
Credits
---
Photography Trackie McLeod