Palace are releasing a Whitney Houston themed capsule collection
Proceeds from the new drop will all go towards the late icon's Whitney E. Houston Legacy Foundation Charity.
|
09 November 2020, 4:10pm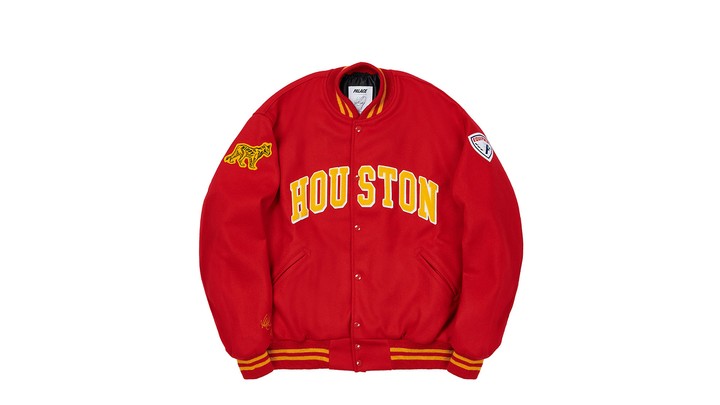 Imagery via Palace
A new capsule collection from skatewear brand Palace will celebrate the life of iconic pop queen Whitney Houston, on the eve of her induction into the Rock and Roll Hall of Fame, it has been announced today. Ah. Heaven. Bet you missed non-election news, eh?
Anyway! The drop, which launches in store (for all you lucky people not in national lockdown) and online (for all you unlucky people who are) this Friday 13 November, is a celebration of the star's musical legacy, just eight years on from her untimely death.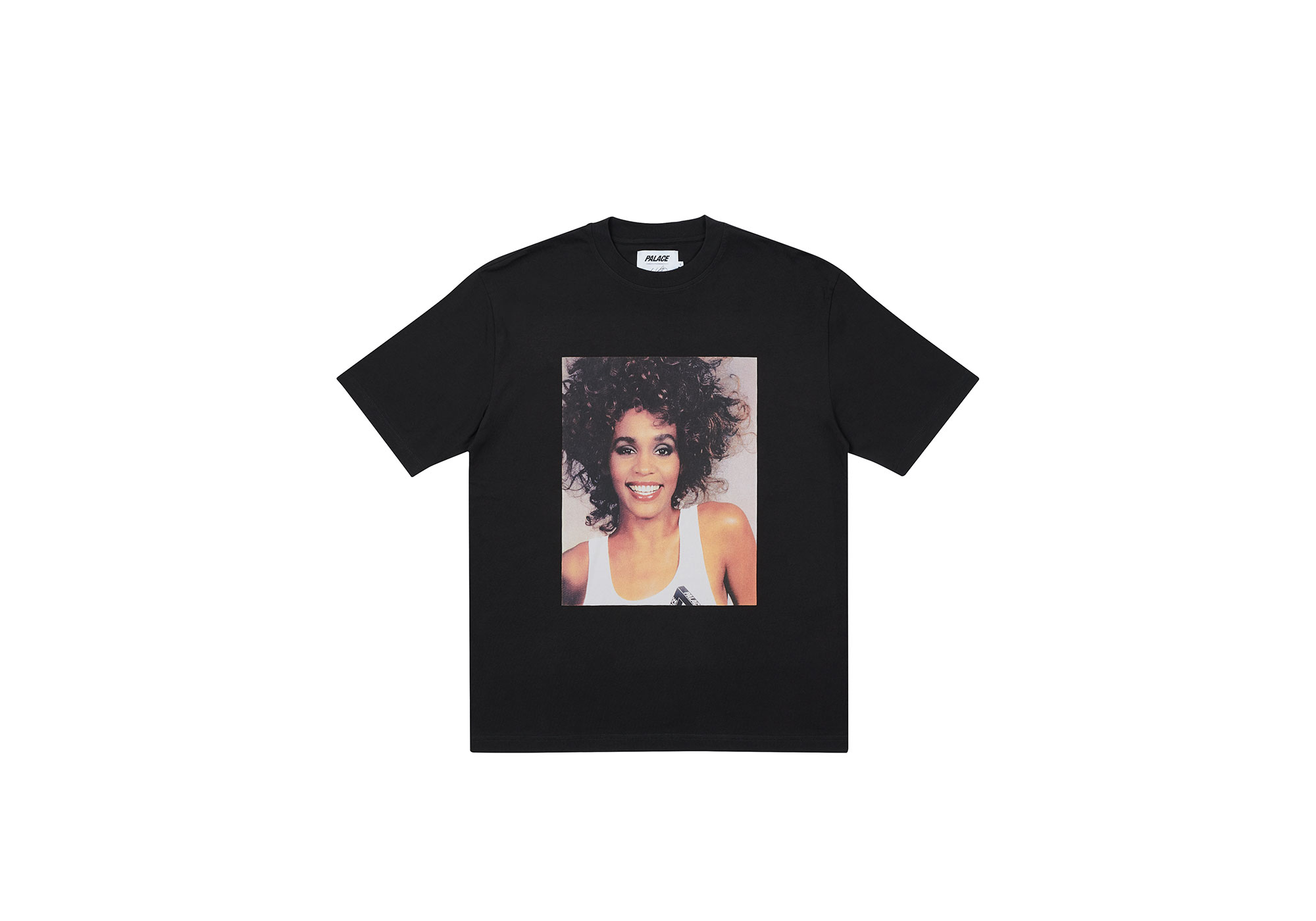 The capsule is heavy in Americana, featuring a varsity jacket created by Ebbets, a crew neck T-shirt and cap bearing Whitney's surname, and a printed T-shirt showing a photo of the musician herself wearing a classic white Palace vest. Each label of the red, off-white and black colourway collection features Whitney's signature and her nickname -- 'Nippy' -- appears as a badge on the jacket.

Pat Houston, Whitney's long-time manager and sister-in-law, praised the release for honouring a "special cause". "No doubt she would have loved to have worn it herself," she added. All the proceeds from the rare licensed collection will go to charity, specifically the Whitney E. Houston Legacy Foundation, a non-profit the star set up in 1989 to help sick and homeless children, work toward the prevention of child abuse, teach children to read, build inner city parks and playgrounds, and provide college scholarships.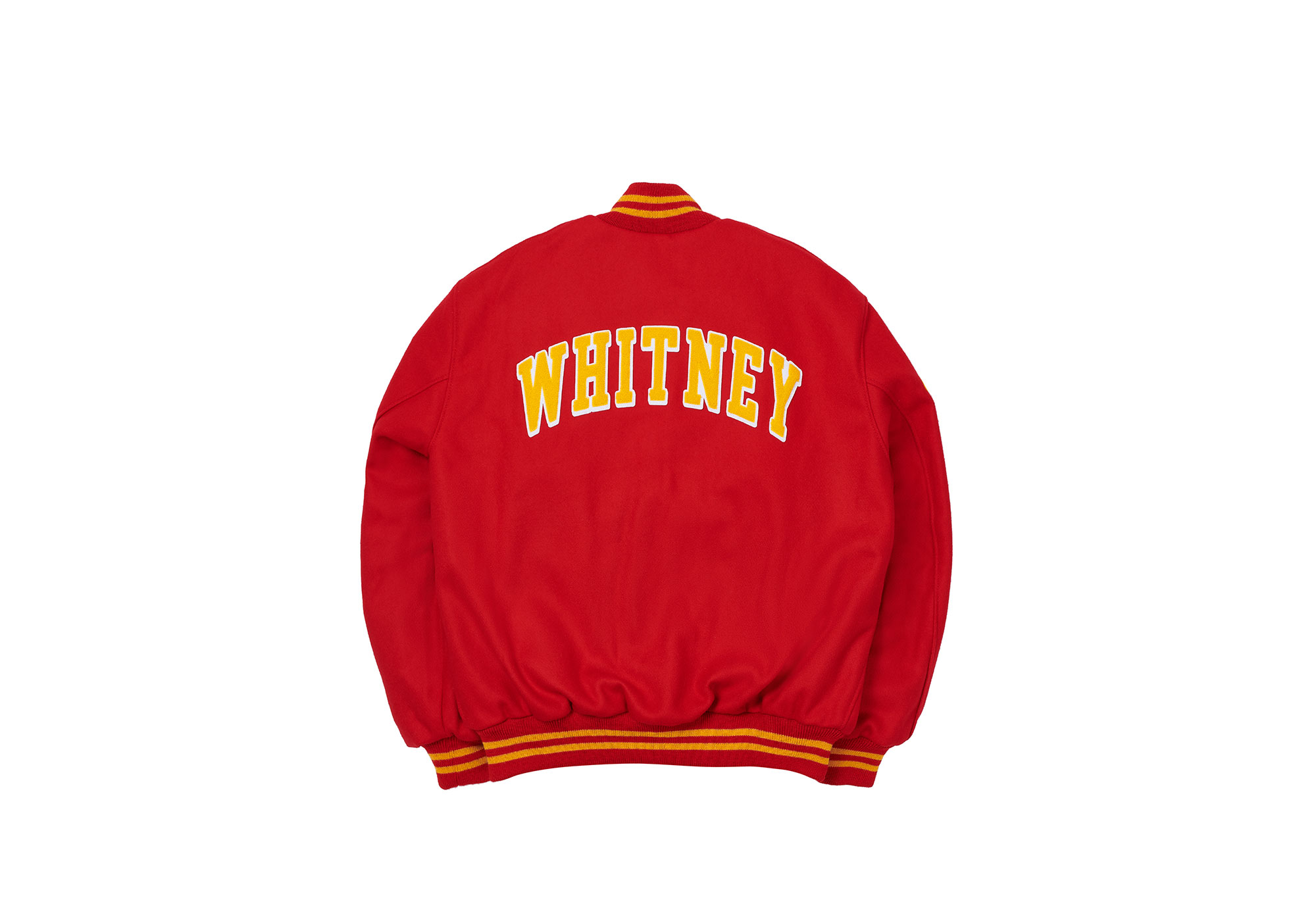 "Whitney Houston is one of the all-time greats," said Palace in a statement today. "We are so stoked and so honoured to continue our charitable commitments this year with a line that celebrates such an incredible popstar and human being."
The Palace White Houston capsule collection is available to buy from Friday 13 November.
Tagged: