Watch the trailer for North Hollywood, our new favourite skate movie
Illegal Civ founder and 'Mid90s' co-producer Mikey Alfred is set to deliver his first feature film starring Ryder McLaughlin and Nico Hiraga.
|
15 December 2020, 9:55am
Photography Dominic Miller
To say that skating is having a moment in pop culture would be an understatement. Sure, living in New York City, Los Angeles, London or Paris, we've grown used to dodging boards in the streets but in recent years, skateboarding has come to dominate the big screen too. There was Crystal Moselle's Skate Kitchen, a sweet movie about a badass group of girl skaters in NYC, released in 2018; Jonah Hill's directorial debut Mid90s, a coming-of-age homage to the LA skate scene, released the same year; and Moselle's new HBO series, Betty, which adapted her hit film for TV. Now, skate-obsessed teens and adults alike can rejoice knowing that first-time director Mikey Alfred has something big coming their way — North Hollywood — the first movie about becoming a professional skater.
The film takes its name from the neighbourhood of North Hollywood, where Mikey grew up and where he first started skating. At the age of 12, he founded Illegal Civilization, a skate crew and company making all kinds of colourful merch, but as the years wore on Mikey became less interested in trying risky tricks, and often found himself behind the camera documenting his friends. His skate films caught the eye of Tyler, the Creator, which led to a gig as his professional videographer while Mikey was still a teenager. He then went on to work with Frank Ocean, Kendrick Lamar, YG, Mac Miller and, of course, tour Illegal Civ films like IC3 and Summer of 17 around the world.
"The main character in North Hollywood, played by Ryder [McLaughlin], wants to follow his dream, but his dad wants him to go to college," Mikey, now 25, says. "I was in that position personally as a kid. I was filming skating and going on tour filming with musicians. I was not even considering college. This film is a culmination of lessons learned throughout high school, into the summer after."
To tell this very personal story, Mikey cast his friends in his debut feature — Ryder, who played the quiet but cute Fourth Grade in Mid90s (which Mikey co-produced), Nico Hiraga, who won us over in Booksmart and skater slash musician on the rise Na-Kel Smith. In North Hollywood's new trailer, the guys are seen grinding rails, smoking joints and getting into fist fights at school, all while Mikey's Dad, played by Vince Vaughn, tries to give his son some guidance. All your favourites are joined by Euphoria's Angus Cloud, Miranda Cosgrove and a number of IC skaters and friends who make cameos in the film. "I'm so excited for people to see it… I made this for the fans, all the people who have been supporting Illegal Civ videos up to this point," Mikey says.
There is, however, one catch. Even though we're dying to see Mikey and his crew hit the big screen, North Hollywood is still seeking a film distributor. Until that's settled, we're not sure when the movie will be released in full, so watch the trailer, give it some love and stay tuned. And if you're some big film exec reading this… you know what to do! Thanks, i-D.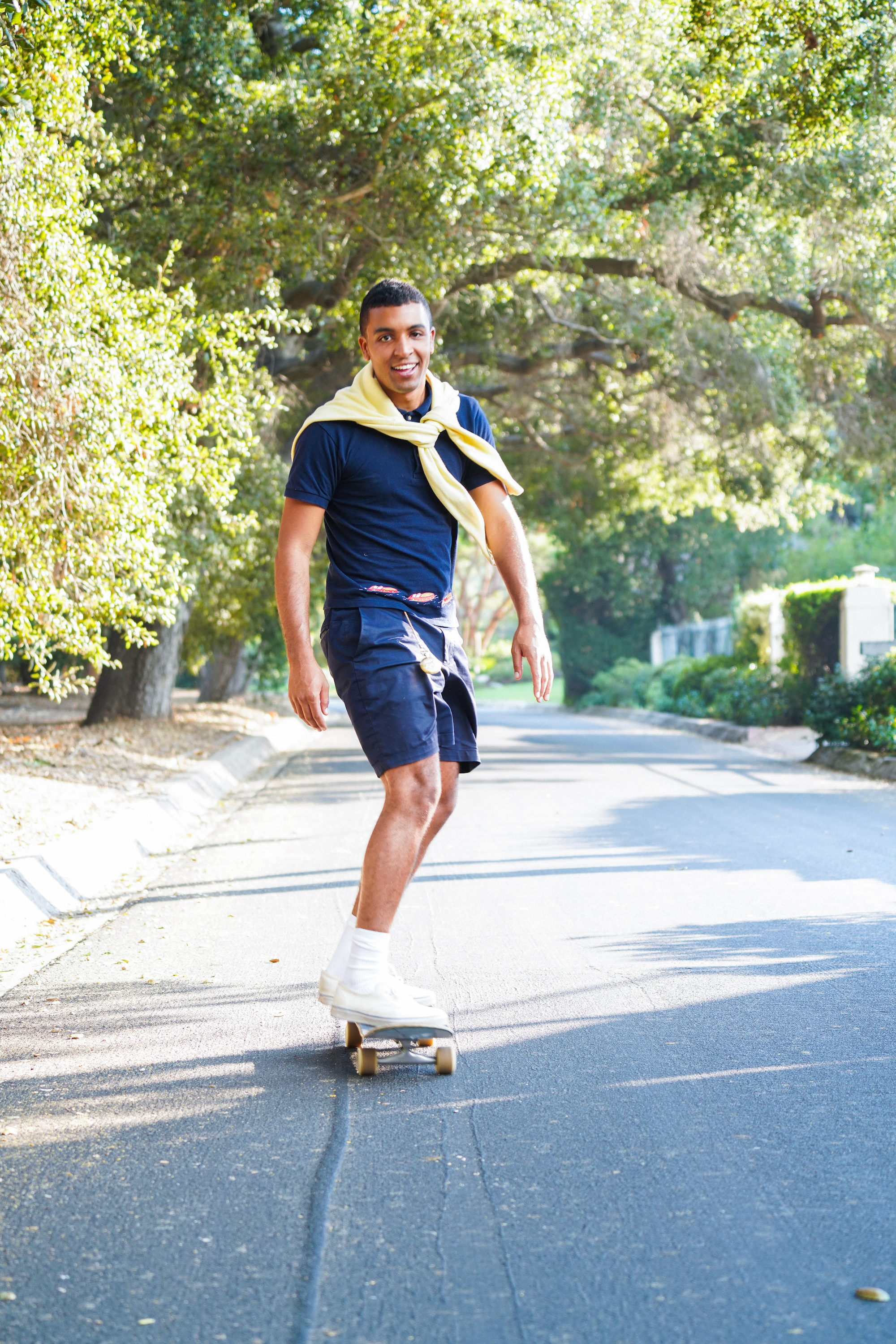 Tagged: