The trailer for Euphoria's special Rue-themed episode is here
Zendaya hive, are we ready?
|
01 December 2020, 11:17am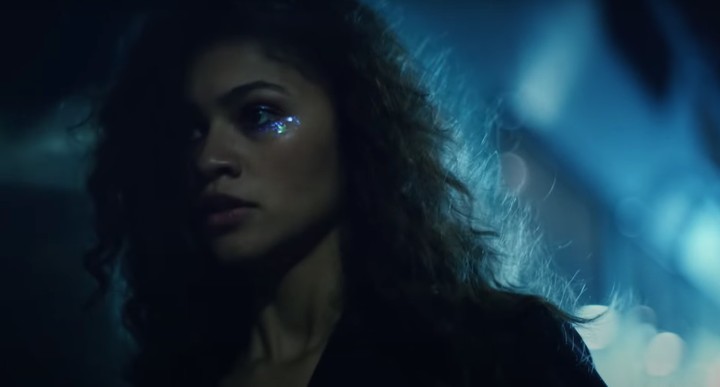 Zendaya in Euphoria
It may just be a meagre, 50-second offering, but it's what the HBO teen drama TV gods have given us. The trailer for the new, special episode of Euphoria has landed on YouTube, and boy is she a cryptic one.
For the first time since the show's first season wrapped in August of last year, we meet Rue. The 'Emmy award winner' (we LOVE to see it) Zendaya is sitting solemnly at a diner by herself, swaddled in Rue's iconic red hoodie, serving Edward Hopper isolation realness.
Teasing one of two forthcoming 'bridge episodes', the trailer flashes back to Rue and Jules' almost-escape at the end of the last season. HBO's official synopsis for the episode — which will air on 6 December — reads, "In the aftermath of being left by Jules at the train station and relapsing, the first special episode follows Rue as she celebrates Christmas. Written and directed by series creator Sam Levinson, the episode, titled "Trouble Don't Last Always", also stars Colman Domingo, who appeared in season one."
A jolly, festive time all round! Check out the intriguingly moody trailer below.