A Christiane F. remake is coming
The hedonistic movie that inspired Raf Simons is returning to your screens in TV form, and critics are already divided. 
|
22 February 2021, 6:53pm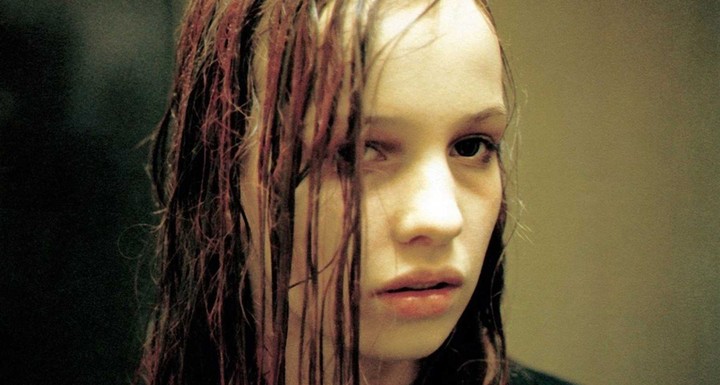 Credit: Second Sight Films
40 years after the infamous, David Bowie-starring movie Christiane F. (We Children from Bahnhof Zoo) was first released, a new television series has materialised that revisits the movie's horrifying source material, a book based on the life of its subject, a once-13-year-old heroin addict, Christiane F.. What's more, it's coming to your screens via Amazon Studios very soon.
We Children from Bahnhof Zoo is an eight-part miniseries created in Germany, that unpacks the original conflicts of the film's central character into a study of everybody around her. It's set in West Berlin in the 1970s, and will dissect the hedonistic lifestyles of a group of young teenagers in pursuit of freedom from their families. That being said, it's time-setting is purposely blurred; expect music styles birthed in the past two decades, and contemporary slang to show up, owing to the idea of the show's themes being as relevant today as they were back then.
Leading the hundreds-strong cast is Jana McKinnon as Christiane, who's joined by a bunch of new German actors alongside her. Lea Drinda, Michelangelo Fortuzzi, Bruno Alexander and Lena Urzendowsky appear to make up the show's core cast.
The book and movie on which the new Amazon series is based are widely considered cult classics, still revisited by designers today. For his AW18 collection Youth in Motion, Raf Simons famously took emblems and pictures from the Christiane F. movie and emblazoned them onto T-shirts and denim. The press release for the show stated that "Simons, like many Europeans of his generation, was exposed to the harrowing world of Christiane F. in high school, where the film and the book were discussed as a part of the curriculum. [It] remains a cautionary tale, one that unashamedly and unapologetically depicts the realities of drug use and addiction."
The show, which has started airing in Germany, has split critics, particularly over whether or not it's worth revisiting such precious and respected source material. Keen to make up your own mind? It's coming to international screens soon. Watch the trailer for We Children from Bahnhof Zoo below.