Billie Eilish and Michael Bublé stan each other, apparently
Who knew?
|
17 December 2020, 1:14pm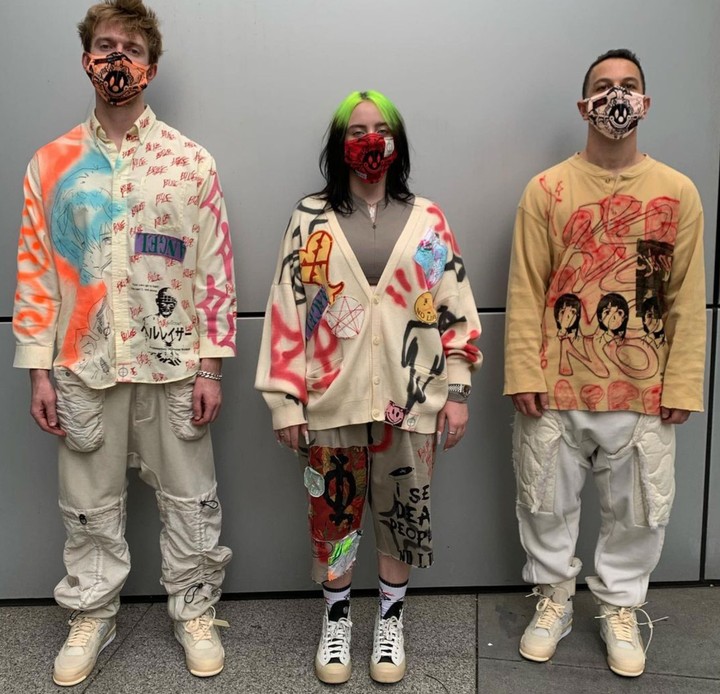 Image via Instagram
If there's one man who could ever, potentially, come within a mile's distance of Mariah Carey's Christmas crown, I suppose it would have to be Michael Bublé. The festive crooner reached out to fellow Grammy winner, Miss Billie Eilish, on Twitter yesterday to express his admiration for the "Therefore I Am" singer. And the feeling is, apparently, mutual!
"I'm a huge fan," wrote the Canadian king of easy listening, tagging Billie in his note. "I just heard your story about 'Haven't Met You Yet'. Music is a great healer and writing really helped me during some tough times. Your music inspires me and I am so touched that mine has done the same for you."
What was the story that caught Bublé's eye, you ask? In a recent interview with BBC Radio 1's Annie Mac, Billie revealed that one of Michael's songs had played an instrumental role in the creation of "My Future", a jazzy, ruminative number that came out over the summer together along with a gorgeous, anime-style video.
According to Billie, the idea for the song came to her while browsing her Snapchat archives. "My Snapchat was like, 'Four years ago today…' and it was this video of me, I think at 14, listening to 'Just Haven't Met You Yet' by Michael Bublé," the singer explained. "And that song, when I was that age, I used to listen to it night and day just because it made me hopeful. I was also really depressed at the time and sad all the time, and that song made me excited for the future."
She then shared the video with a friend, who commented on its similarities to a time capsule message for a future Billie. "I didn't even think about that until after I had written the chorus, but I knew that it was subconscious," she added. "It was so exactly what I was feeling and thinking and wanted to convey and wanted to say and wanted to be heard."
Of course, that's all on top of the fact that Billie Eilish's me & dad radio Christmas special was packed full of music by her new bff. Do we spy a festive collaboration on the horizon? Only time will tell.
Tagged: